NEWS
'I Thought That He Was Going To Kill Me': Armie Hammer's First Accuser On Social Media Publicly Comes Forward, Claims She Was Violently Raped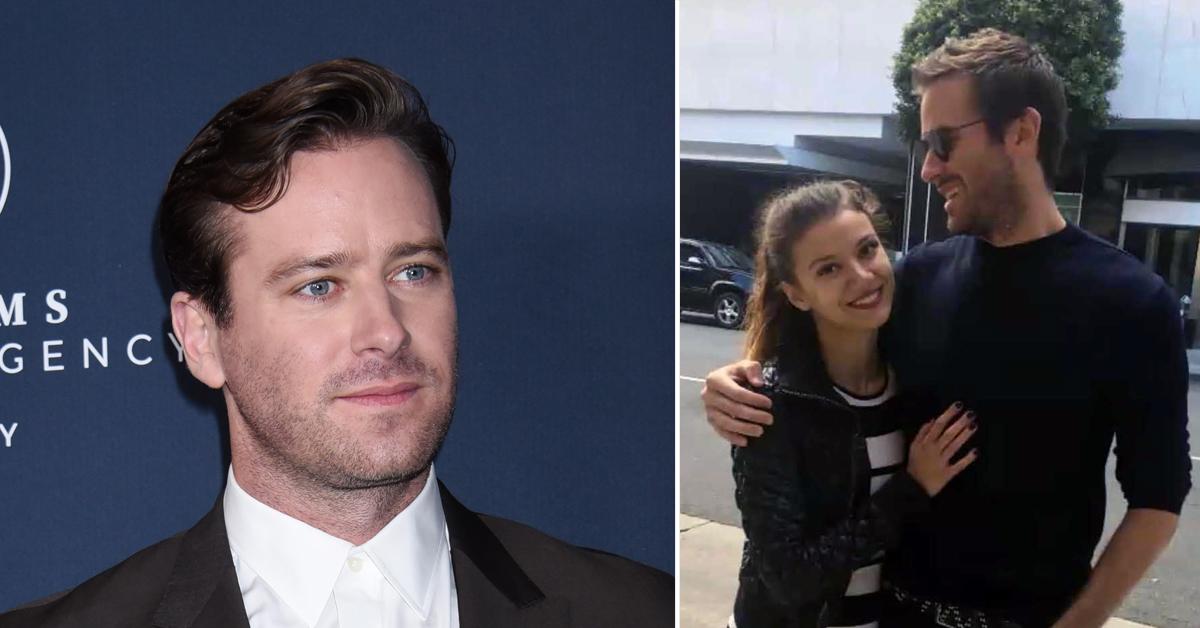 Bravely coming forward.
The anonymous woman who initially made disturbing claims on social media against actor Armie Hammer has revealed herself.
Article continues below advertisement
"On April 24, 2017, Armie Hammer violently raped me for over four hours in Los Angeles," Angelova claimed. "During which he repeatedly slapped my head against a wall bruising my face. He also committed other acts of violence against me to which I did not consent."
She also claimed that, during the alleged rape, the Social Network star beat her feet "so they would hurt" with every step she took. According to Angelova, she tried to get away, "but he wouldn't let me."
Article continues below advertisement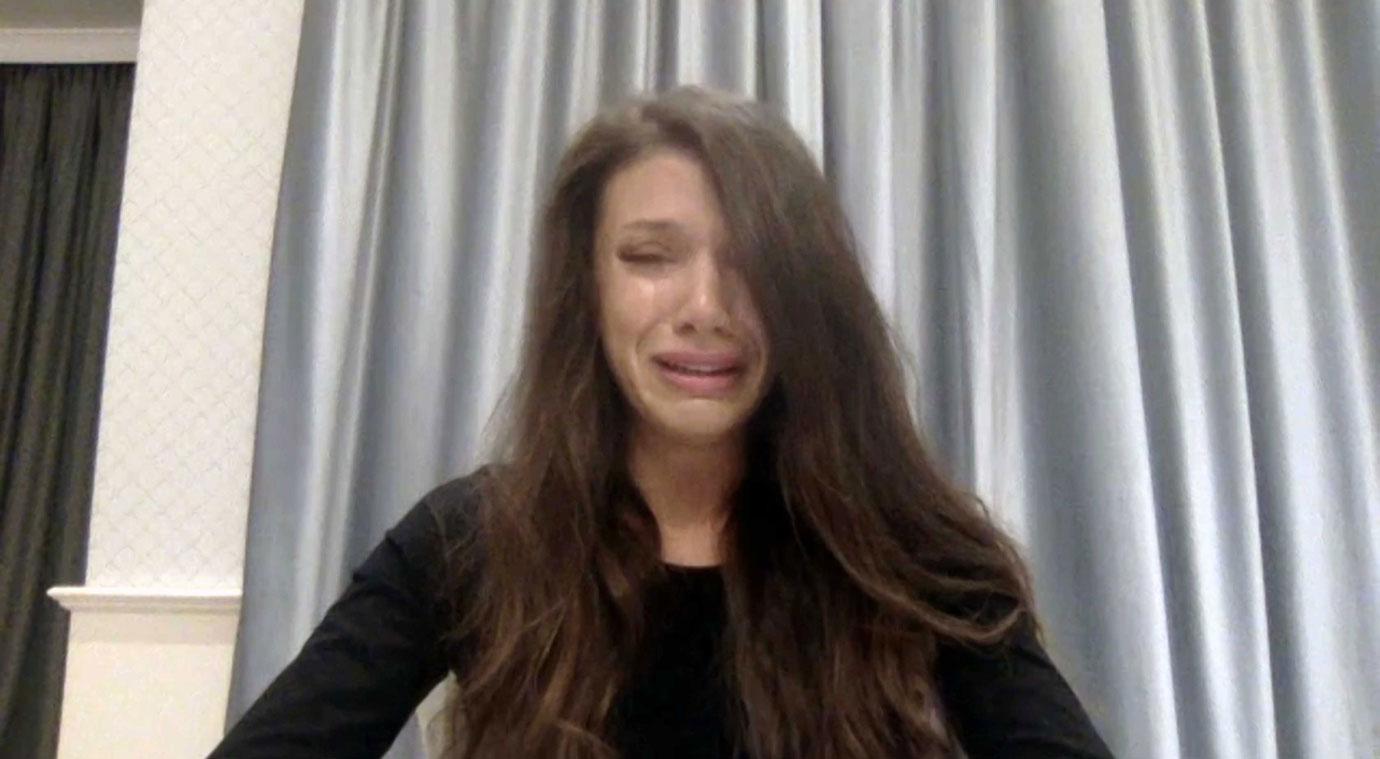 Article continues below advertisement
In response to Angelova's allegations, Hammer's attorney, Andrew Brettler of Lavely and Singer, released a statement strongly denying the rape allegation and Angelova's other claims.
"Effie's own correspondence with Mr. Hammer undermines and refutes her outrageous allegations," Brettler said in a statement. "As recently as July 18, 2020, [she] sent graphic texts to Mr. Hammer telling him what she wanted him to do to her. Mr. Hammer responded making it clear that he did not want to maintain that type of relationship with her.
"It was never Mr. Hammer's intention to embarrass or expose [Effie's] fetishes or kinky sexual desires, but she has now escalated this matter to another level by hiring a civil lawyer to host a public press conference," the statement continued. "With the truth on his side, Mr. Hammer welcomes the opportunity to set the record straight.
"From day one, Mr. Hammer has maintained that all of his interactions with [Effie] — and every other sexual partner of his for that matter — have been completely consensual, discussed and agreed upon in advance, and mutually participatory. [Effie's] attention seeking and ill-advised legal bid will only make it more difficult for real victims of sexual violence to get the justice they deserve."
AFTER 14 YEARS OF SOBRIETY, KRISTEN JOHNSTON SAYS THERE IS 'NO GREATER HELL' THAN ADDICTION
Article continues below advertisement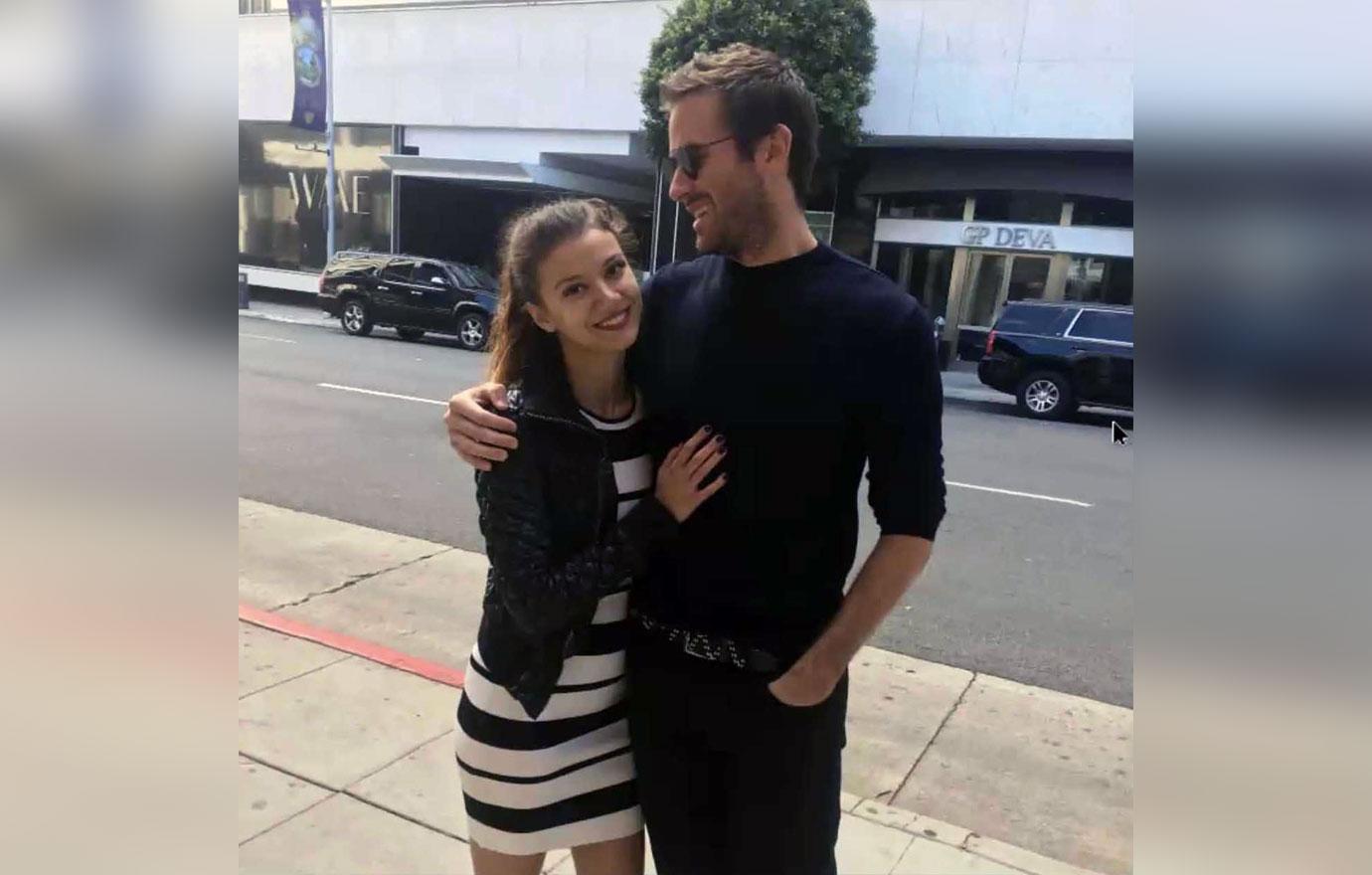 As OK! previously reported, the stomach-churning scandal began in January, when the Instagram account House of Effie leaked DMs allegedly sent from a then-unidentified women. In the disturbing unverified messages, Hammer allegedly detailed graphic sexual fantasies.
After the messages leaked, several woman who had dated Hammer came forward with similar allegations against the Rebecca actor.
Article continues below advertisement
Courtney Vucekovich brought forward the idea that Hammer apparently wanted to chomp on her bones: "He said to me he wants to break my rib and barbecue and eat it," adding, "He says, I want to take a bite out of you. If I had a little cut on my hand he'd like suck it or lick it."
She also told Page Six that Hammer wanted to "break my rib and barbecue and eat it."
Article continues below advertisement
Hammer initially refused to respond to the "b****it claims," and his team denied the allegations as "patently untrue," adding that any interactions with sexual partners were "completely consensual in that they were fully discussed, agreed upon, and mutually participatory."
"The stories being perpetuated in the media are a misguided attempt to present a one-sided narrative with the goal of tarnishing Mr. Hammer's reputation, and communications from the individuals involved prove that," Hammer's attorney Brettler previously said.
Article continues below advertisement
Hammer's ex-wife broke her silence on February 1. "Heartbreak aside, I am listening, and will continue to listen and educate myself on these delicate matters. I didn't realize how much I didn't know," she posted on Instagram. "I support any victim of assault or abuse and urge anyone who has experienced this pain to seek the help she or he needs to heal. At this time, I will not be commenting further on this matter.
Variety was first to report on Effie's press conference and Hammer's attorney statement.