NEWS
Inside Portia De Rossi's Health Scare: Ellen DeGeneres Was Sent Home 'Crying' After Rushing Wife To The E.R.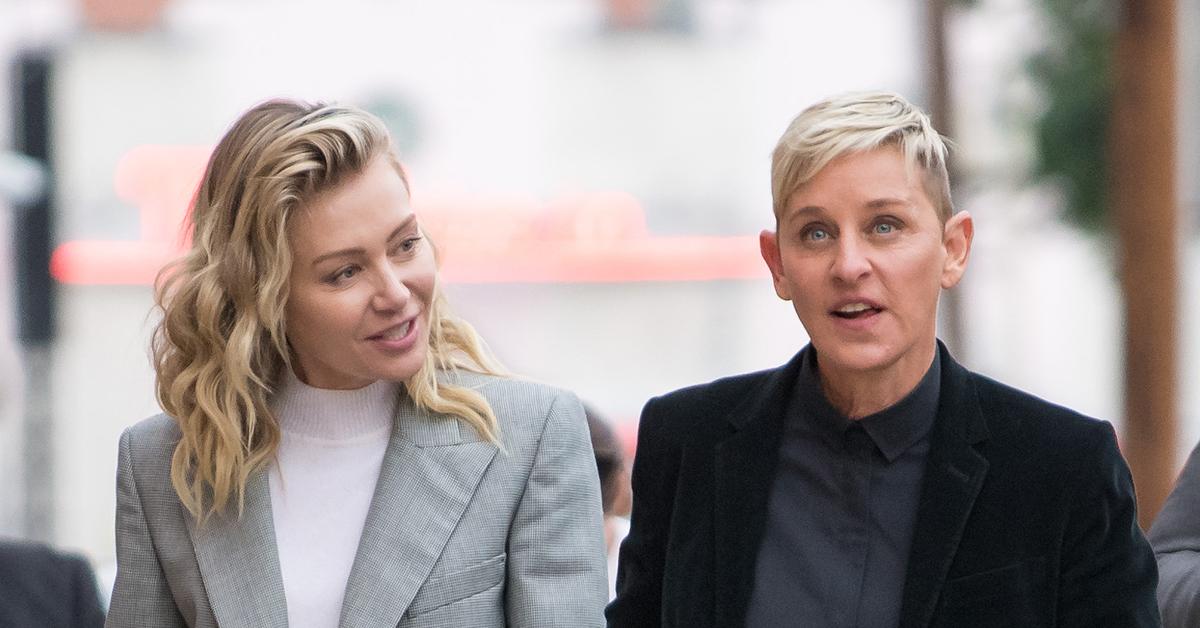 It's been a rough couple of days for Ellen DeGeneres. The talk show host had to abandon wife Portia de Rossi at the hospital after rushing her over for an emergency surgery to deal with appendicitis.
Article continues below advertisement
In her pre-recorded monologue for her Tuesday, March 23, episode of The Ellen DeGeneres Show, the TV talker opened up about what happened moments before she took her wife to the hospital on Friday, March 19. She said de Rossi told her: "I'm not feeling well. I want to go to bed." DeGeneres added, "It was like 8 o'clock and that's early.
"I'm not used to going to bed that early. We go to bed around 8:30," DeGeneres jokingly stated. The 63-year-old decided to take sleep medicine so she could go to bed at the same time as her wife. However, she was woken up shortly after.
Article continues below advertisement
DeGeneres recalled looking over and seeing that "Portia is not in bed next to me." The comedian explained she got "out of bed" only to find "Portia on the floor on all fours."
Article continues below advertisement
"And I'm like, 'Baby are you okay?' And she says, 'Yeah, I'm okay.' And I said, 'Well you're okay if you're playing Twister by yourself, but you're not okay. You're on the floor,'" DeGeneres continued.
MORE ON:
The Ellen DeGeneres Show
The talk show host then drove the Arrested Development actress to the E.R. but wasn't able to stay due to COVID-19 restrictions. "That's upsetting to me. They sent me home and I'm crying," DeGeneres confessed, joking, "because someone was chopping onions at the nurse's station."
Article continues below advertisement
DeGeneres said de Rossi's pain was so severe that she offered to exchange tickets to her show for more pain medication. Unfortunately, her bribery didn't work because "that's the rules," DeGeneres explained of her failed attempt.
Article continues below advertisement
Jokes aside, DeGeneres said that her wife is in good spirits. "I am happy to report Portia is feeling much better now. She's home. She came home late yesterday," but "not all of her," DeGeneres quipped. "She left her appendix at the hospital. I'm going to auction off the appendix for charity. I'm kidding, it's gonna go on eBay."
As OK! previously reported, de Rossi was rushed to the hospital after experiencing "a lot of pain" due to appendicitis. After de Rossi, 48, had surgery to remove her appendix, a rep for the couple — who wed in 2008 — shared that the actress returned home and is "doing well."
Appendicitis is a common condition in which there is an inflammation of the appendix that causes intense pain, according to the Mayo Clinic. If not treated quickly — frequently with surgery to remove the appendix — the organ can burst.