PHOTOS
Ellen DeGeneres Third Wheels Pal Kris Jenner & Corey Gamble's Date Night — Photos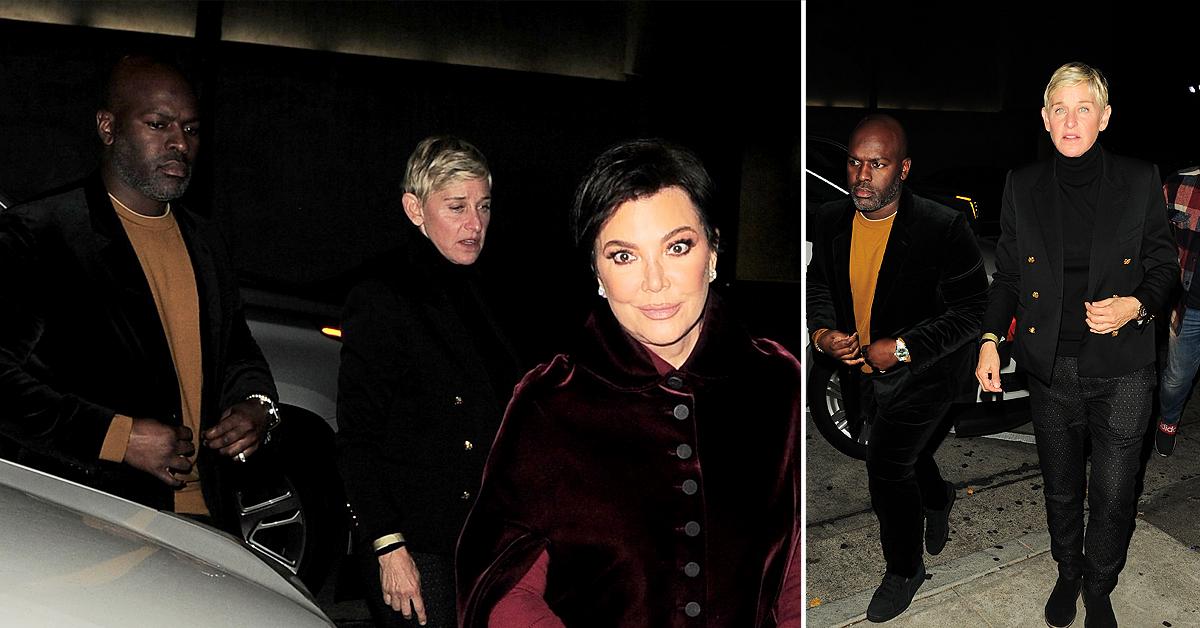 Article continues below advertisement
On Sunday, October 25, the crew stepped out to enjoy a meal at Craig's in Los Angeles.
The Hollywood alums' friendship stretches back years, as Jenner's famous family has made numerous appearances on The Ellen DeGeneres Show.
Article continues below advertisement
The 65-year-old even appeared to show her support for the embattled host after she received bad press regarding her alleged "toxic" workplace environment. After DeGeneres came under fire last summer for the alleged mistreatment of her staff, Jenner virtually joined her during the premiere week of Season 18.
At the time, the comedian praised Jenner for being such a good friend amid her fall from grace, saying: "You have been so supportive."
Article continues below advertisement
"We saw each other this summer and hung out," DeGeneres said of her long-time pal. "And you're a good person to be around when things are going a little tough because you have been through it."
Article continues below advertisement
After sharing her own kind words about DeGeneres and their close friendship — saying, "I just love you so much. And you're such a dear, wonderful friend" — Jenner added: "You're an inspiration to me personally because you've taught me so much and been there for me when I'm going through something."
Despite having the support of Jenner, DeGeneres revealed in May that she'll be ending her long-time talk show after 19 seasons, citing that the show is "not a challenge anymore," as the reason she wanted to walk away. "When you're a creative person, you constantly need to be challenged," she told The Hollywood Reporter.
Article continues below advertisement
Scroll through to see snaps of the crew's night out.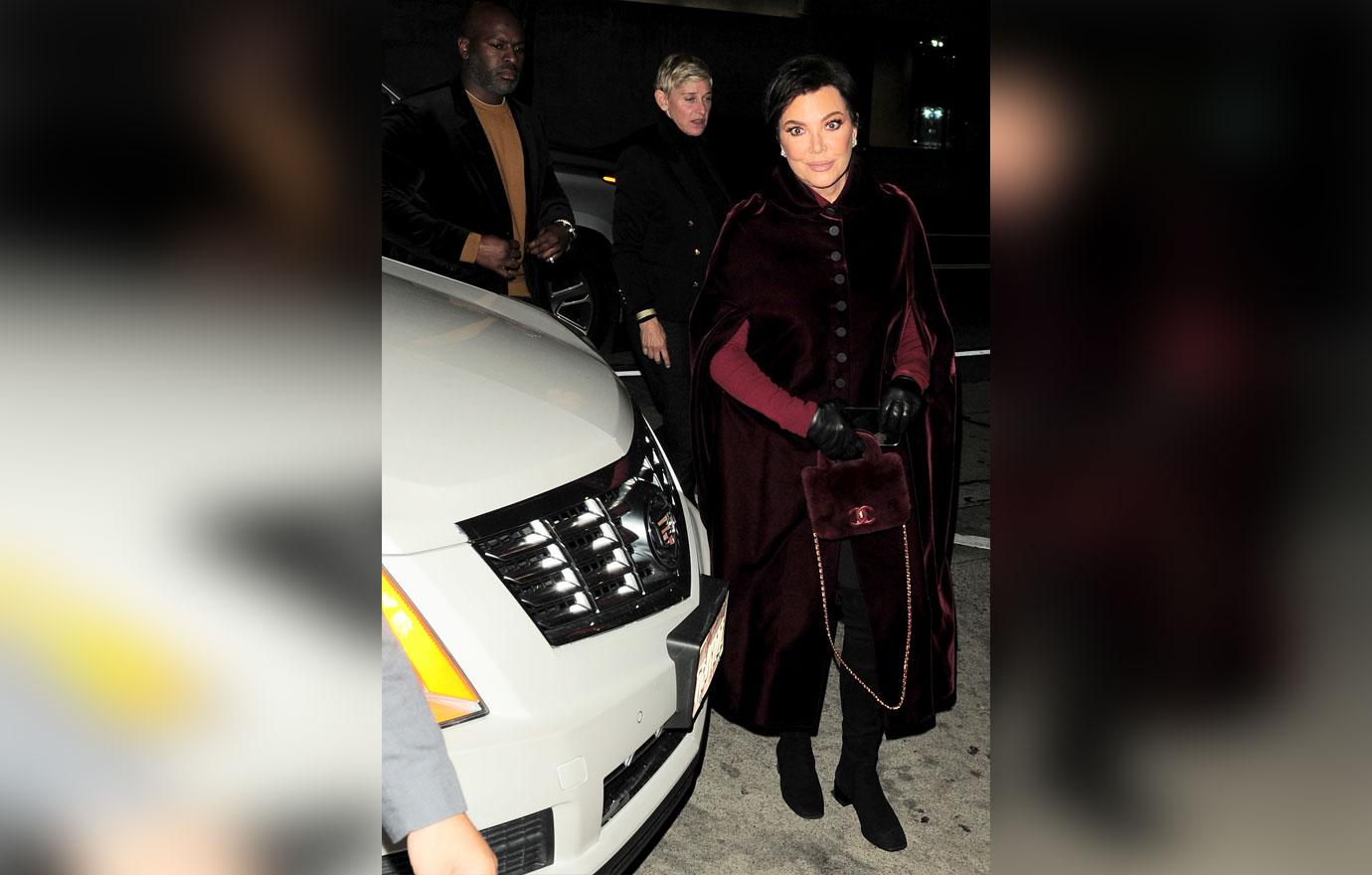 The trio made sure to stay close to each other as they headed inside the restaurant.
Article continues below advertisement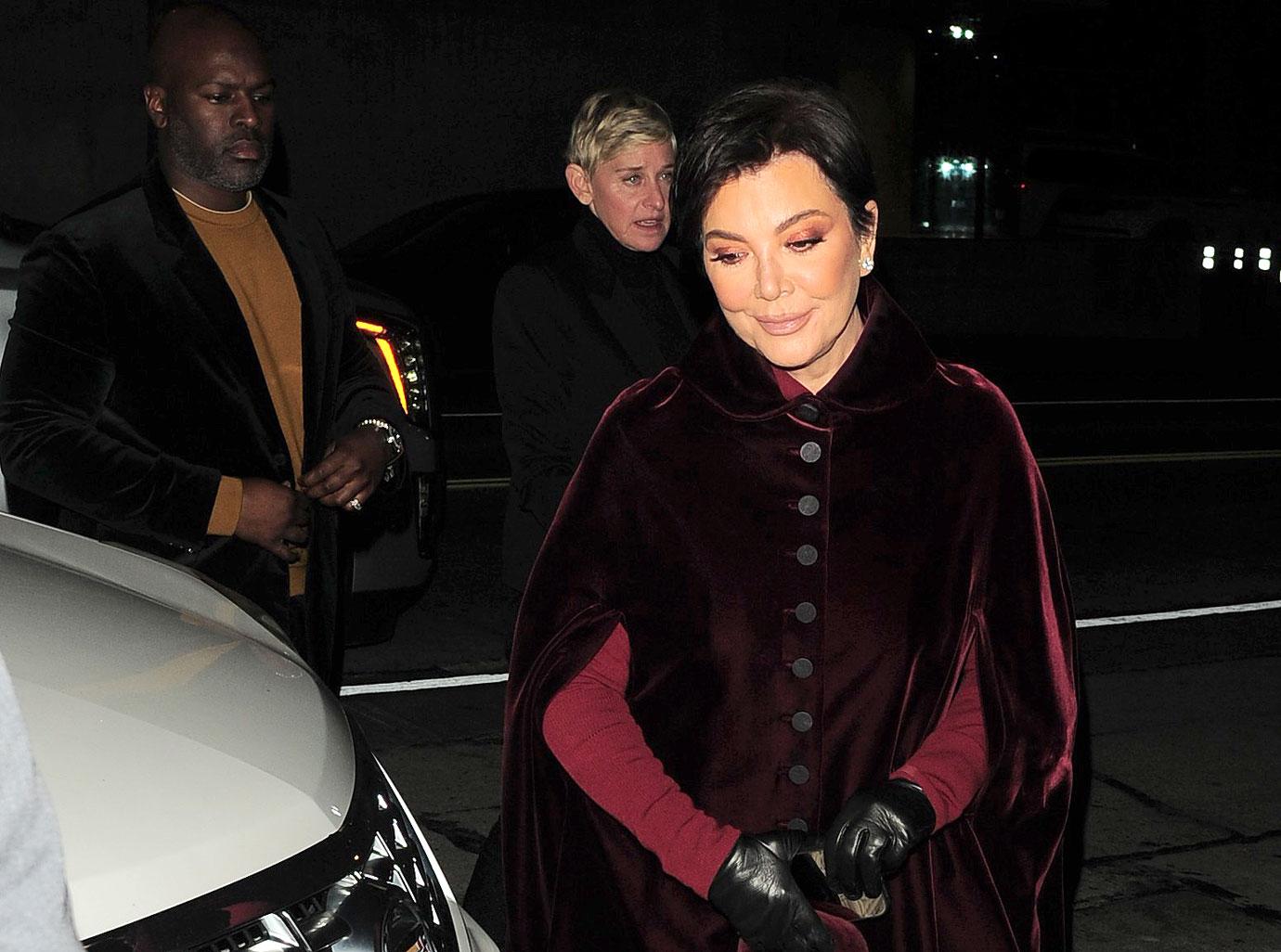 The KUWTK matriarch stunned in a chic burgundy outfit that she completed with a button-down cape and plush Chanel purse.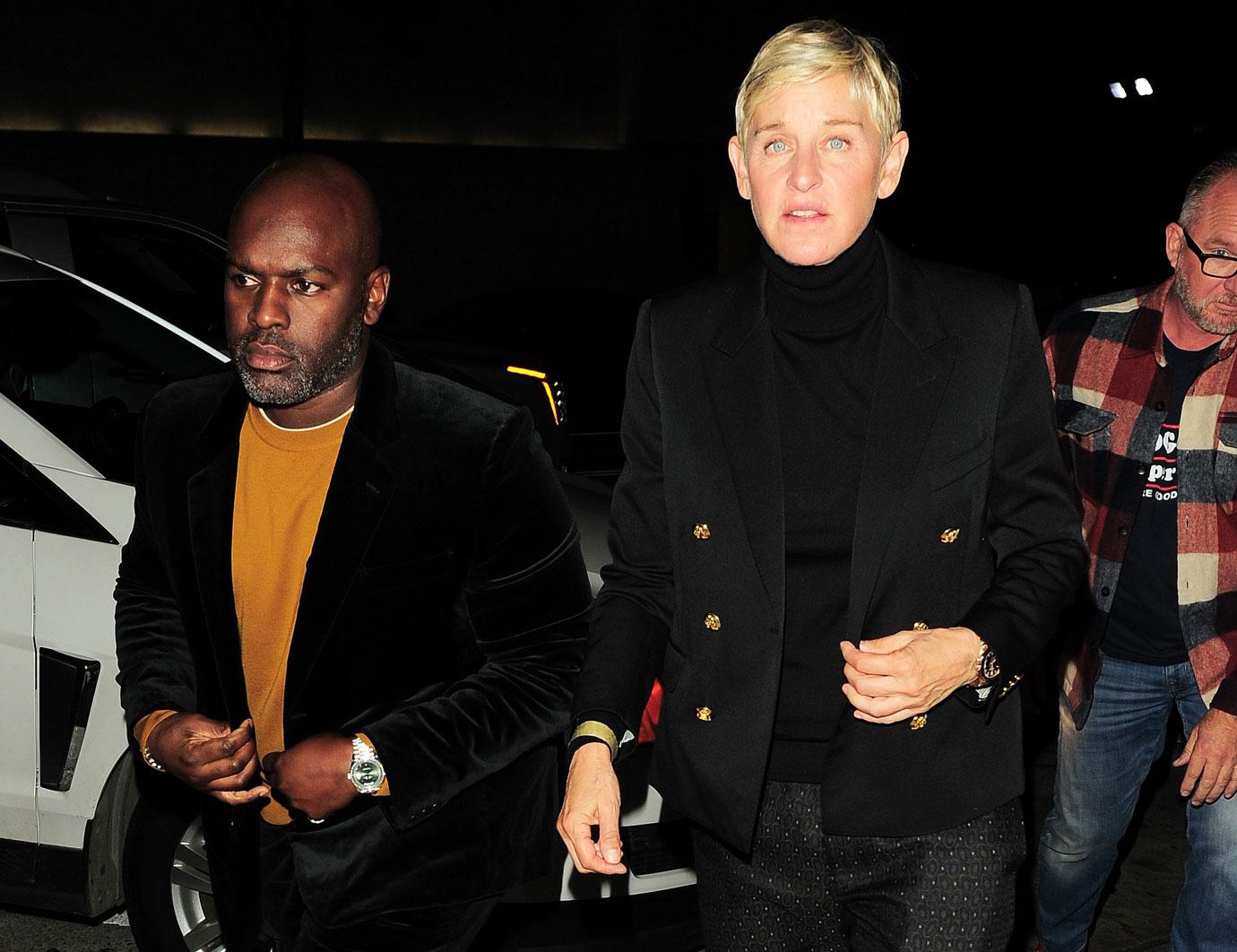 Dressed in an all-black ensemble, the talk show host walked beside Gamble.
Article continues below advertisement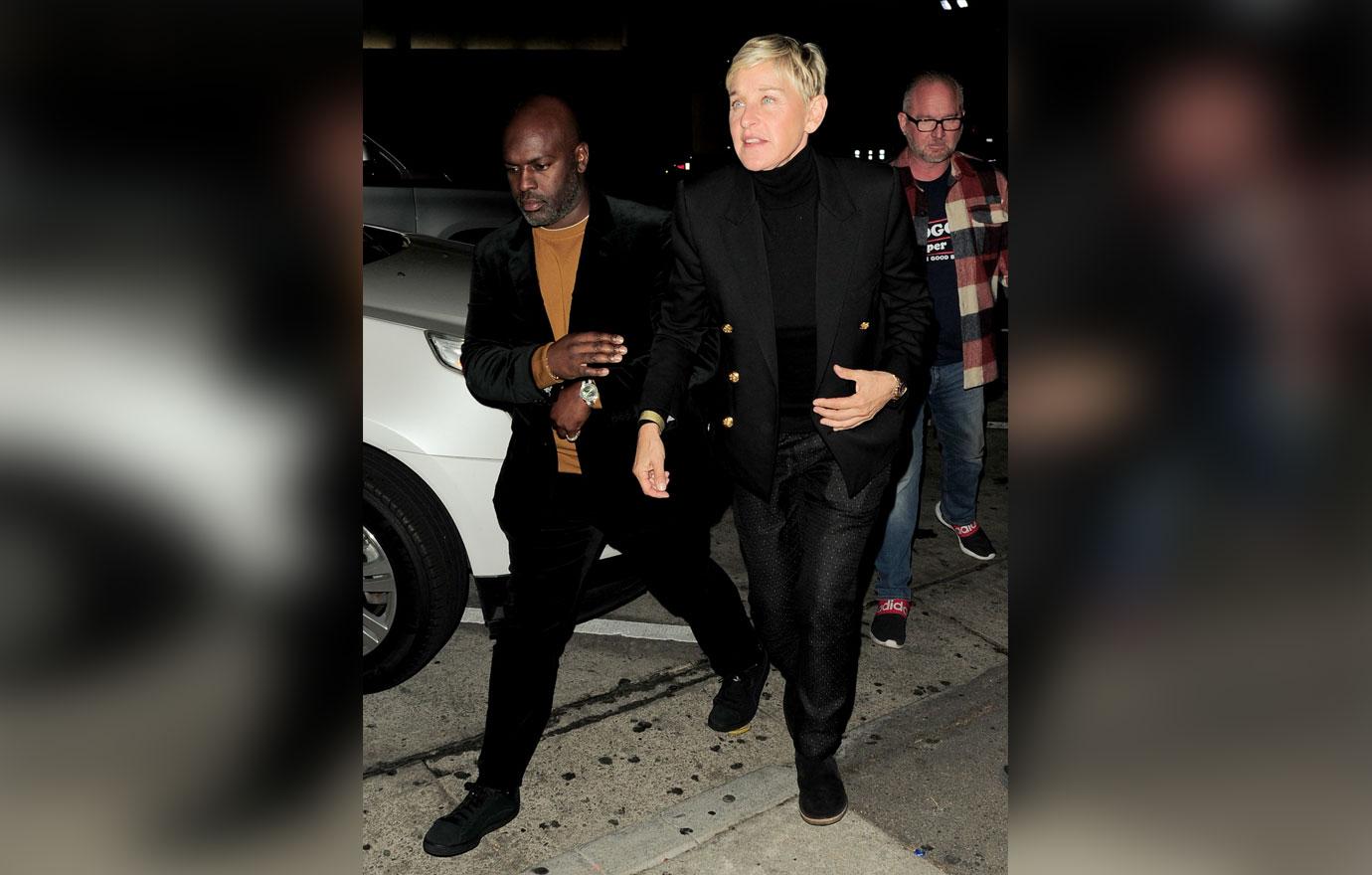 DeGeneres looked fresh-faced as she layered up with a black turtleneck under a black blazer with gold buttons. The talk show titan also opted for patterned pants and black boots.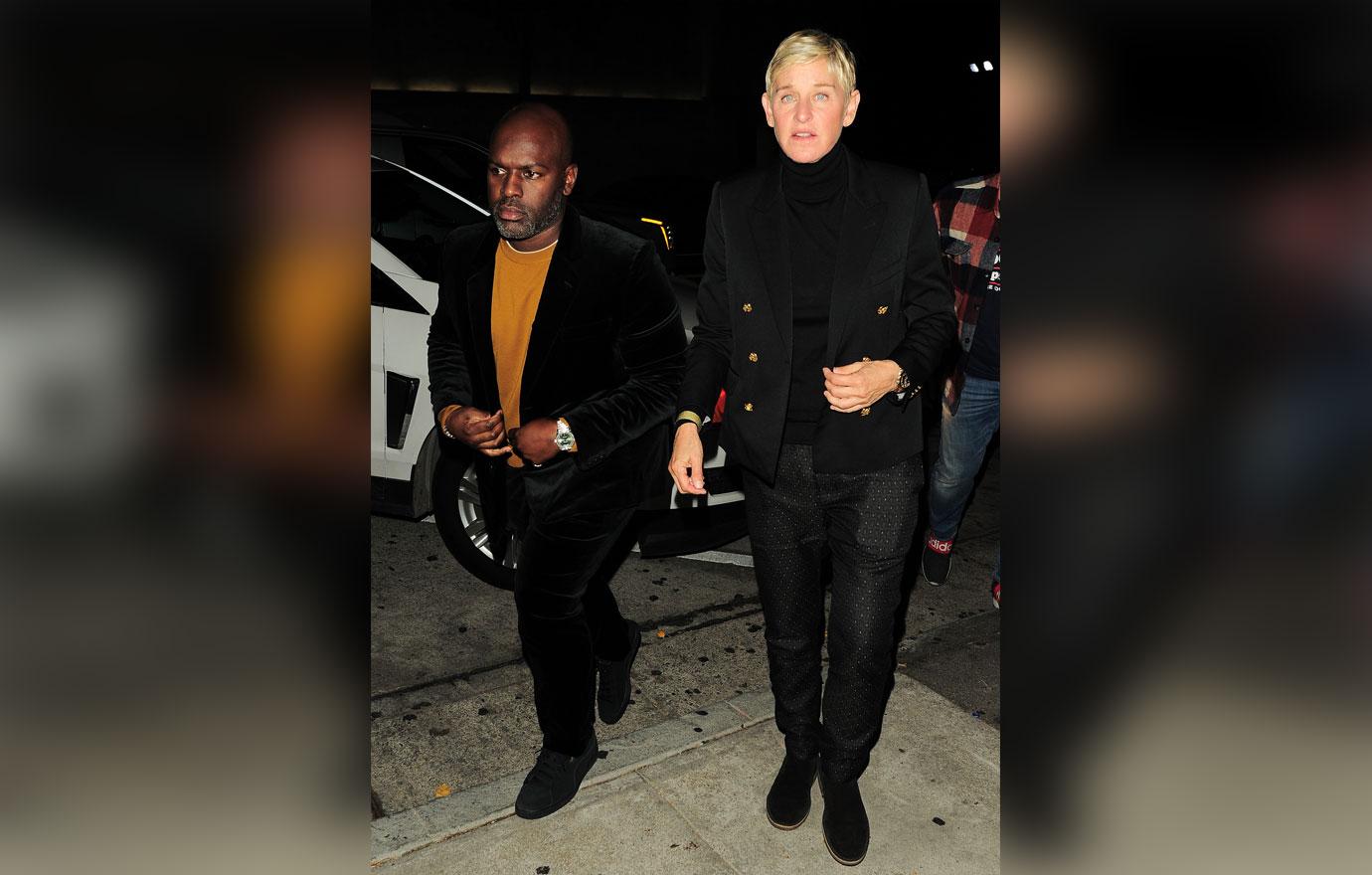 As for Gamble, he strutted his stuff in a caramel sweater under a black sports coat.