Kelly Clarkson To Take Over Ellen DeGeneres' Talk Show Time Slot, NBC President Says It Will Be The 'Star Of Our Daytime Entertainment'
Article continues below advertisement
The Kelly Clarkson Show has been chosen to take over the daytime slot that The Ellen DeGeneres Show is currently occupying on NBC-owned stations. The switch-up will happen in the fall of 2022 after DeGeneres' final season.
The 39-year-old's show — which is owned and produced by NBC's syndication arm — will be billed as daytime's headliner in leading time slots once DeGeneres wraps up season 19, it was reported. Clarkson's show was renewed late last year for two additional seasons that will run through 2023.
Article continues below advertisement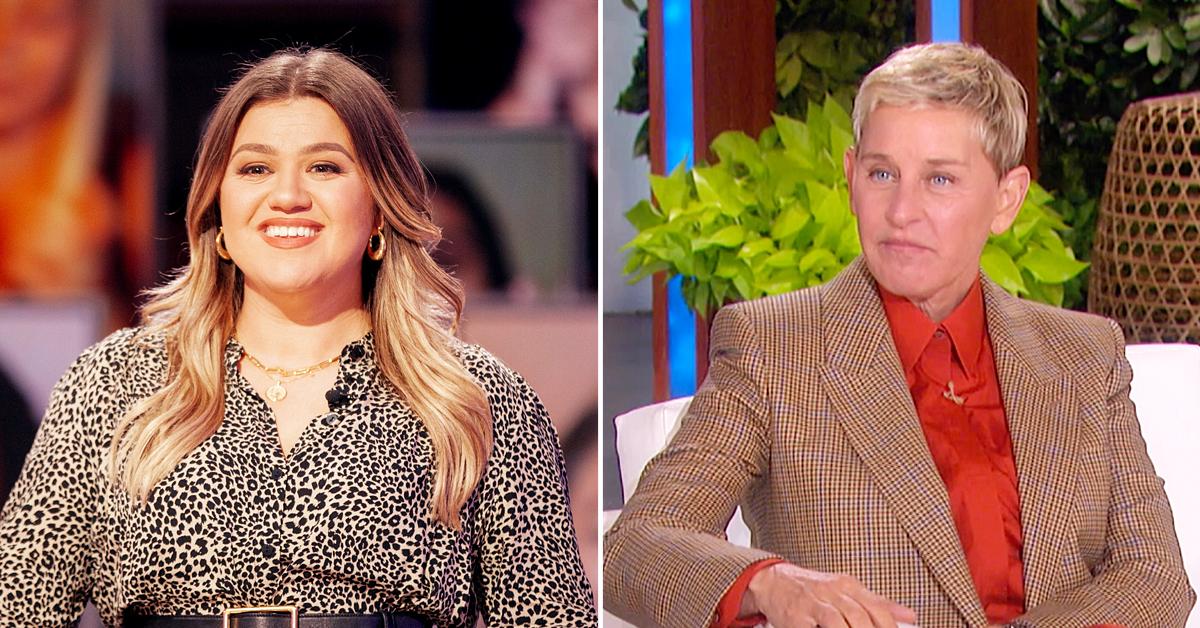 Valari Staab, the president of NBCUniversal Local, confirmed the news while gushing over the success of Clarkson's show, which is currently in its second season. "These are remarkable achievements for a talk show in its second season. We look forward to Ellen DeGeneres' 19th season paired with Kelly Clarkson for what is sure to be a blockbuster year," she said, per The Hollywood Reporter.
Article continues below advertisement
Article continues below advertisement
Tracie Wilson, the executive vice president of NBCUniversal Syndication Studios, added that Clarkson's show is "one of the most optimistic success stories in first-run syndication." Wilson praised Clarkson and their entire production team for putting "their heart, intent and incredible passion into making a show that resonates with people of all ages, cultures and backgrounds."
Wilson concluded, "We're working on some big plans for season three and are looking forward to becoming the premier show in daytime for years to come."
Article continues below advertisement
News of the talk show change comes after DeGeneres announced the end of her long-running series following over 3,000 episodes. She shared the news on May 12, noting that she is looking for a new project that challenges her, OK! reported.
Article continues below advertisement
"When you're a creative person, you constantly need to be challenged — and as great as this show is, and as fun as it is, it's just not a challenge anymore," the 63-year-old explained at the time.
The end of the once-beloved talk show also comes after the toxic workplace scandal plagued DeGeneres' reputation and show last summer. At the time, she was accused of turning a blind eye to alleged abuse and bullying by senior executives.