NEWS
Balling Out! Farrah Abraham Ripped For Buying Dog $400 Versace Collar Amid Money Problems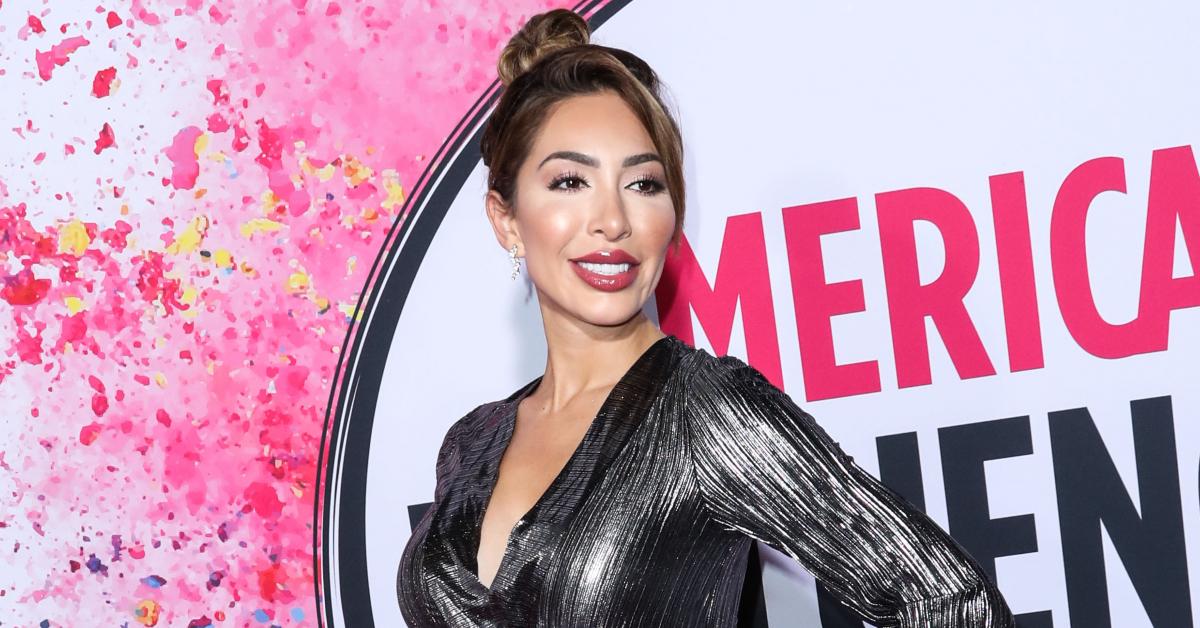 Article continues below advertisement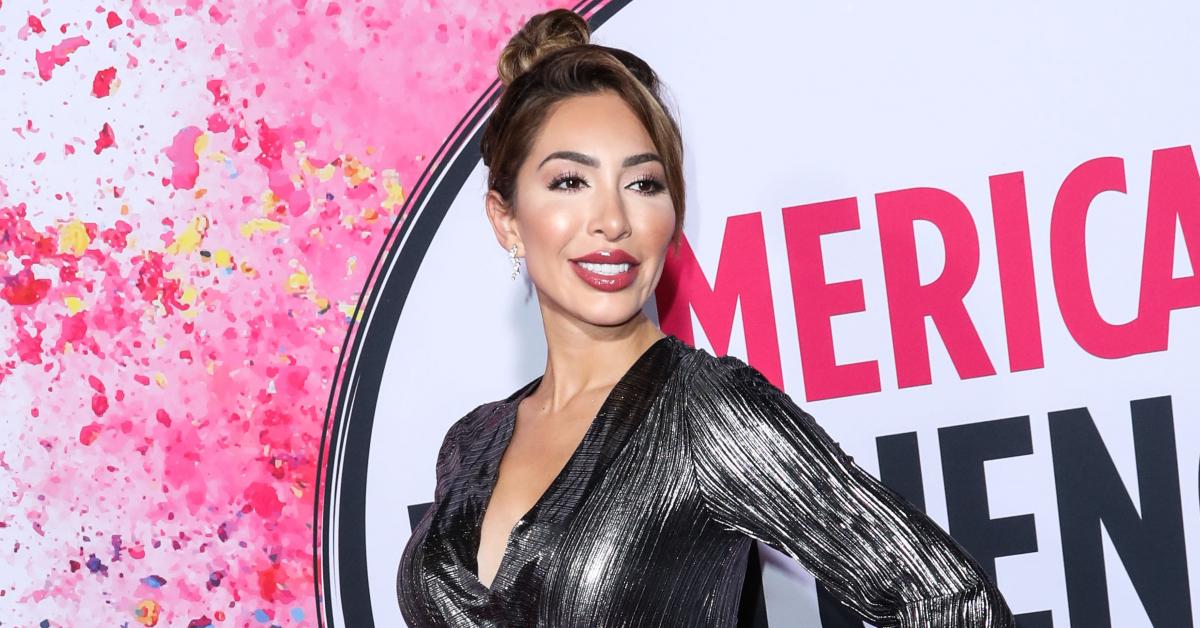 In a TikTok video shared on Thursday, April 21, the former MTV personality, 30, unwrapped a brand new Versace dog collar, which is believed to be priced at nearly $400.
FARRAH ABRAHAM ARRESTED AFTER ALLEGEDLY HITTING CLUB SECURITY GUARD, REALITY STAR CLAIMS SHE WAS 'BATTERED,' 'CONSPIRED AGAINST' BY STAFF
While she showed off the item to the camera, she tried deciding which of her two lucky pups would be getting the designer accessory.
"I'm not playing favorites, but Cupcake or Billionaire is going to be wearing..." she said before showing off the black and gold-studded collar. "Versace dog collar life, let's get it on them," she said in the clip.
Article continues below advertisement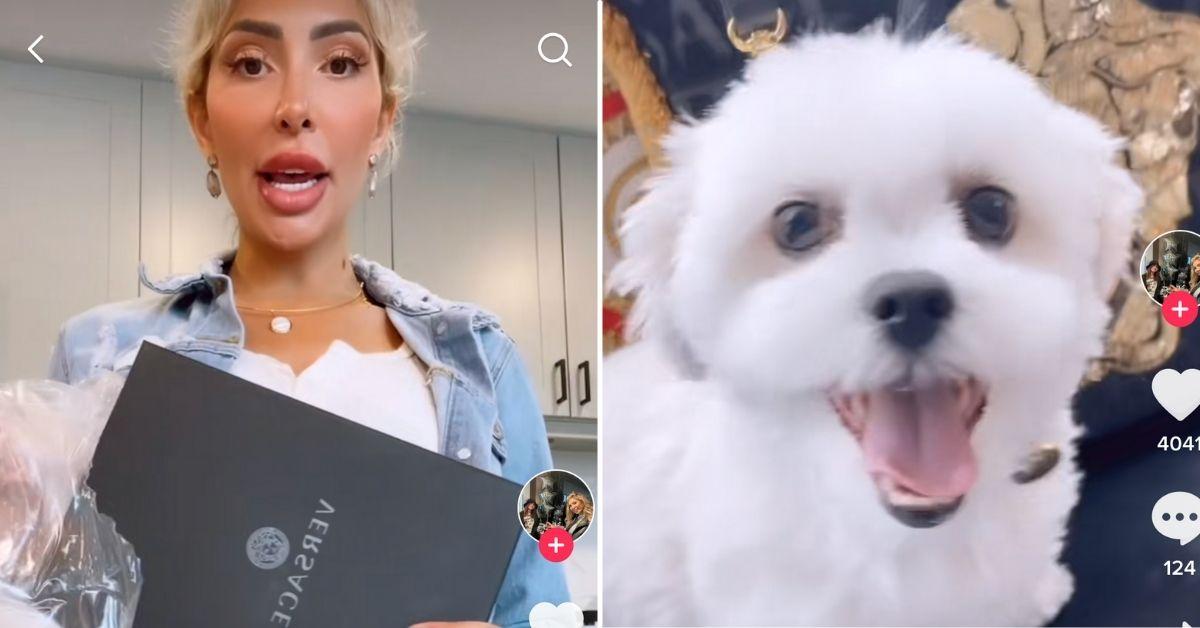 She then flashed the camera to her dog Cupcake wearing the new neck attire as she gushed, "She's ready to Versace this out," adding, "Love the collar girl."
But Abraham's fans quickly pointed out the questionable choice to spend so much money on a dog collar, considering her ongoing money struggles.
Article continues below advertisement
Last year, the 16 and Pregnant alum was ordered to pay over $650k in unpaid rent on her two Texas businesses, which are now both closed, according to the The Sun.
Her company, F&S by Farrah, Inc. was initially sued in February 2019 for over $100k after she stopped paying rent when her two properties, Furnished by Farrah and Sophia Laurent Children's Boutique, were closed down.
The judge ultimately decided Abraham would be ordered to pay $641,997.01 for the suit, plus an additional $30, 839.50 and $369.21, for attorneys fees and costs, bringing he total to $673, 205.72.
Article continues below advertisement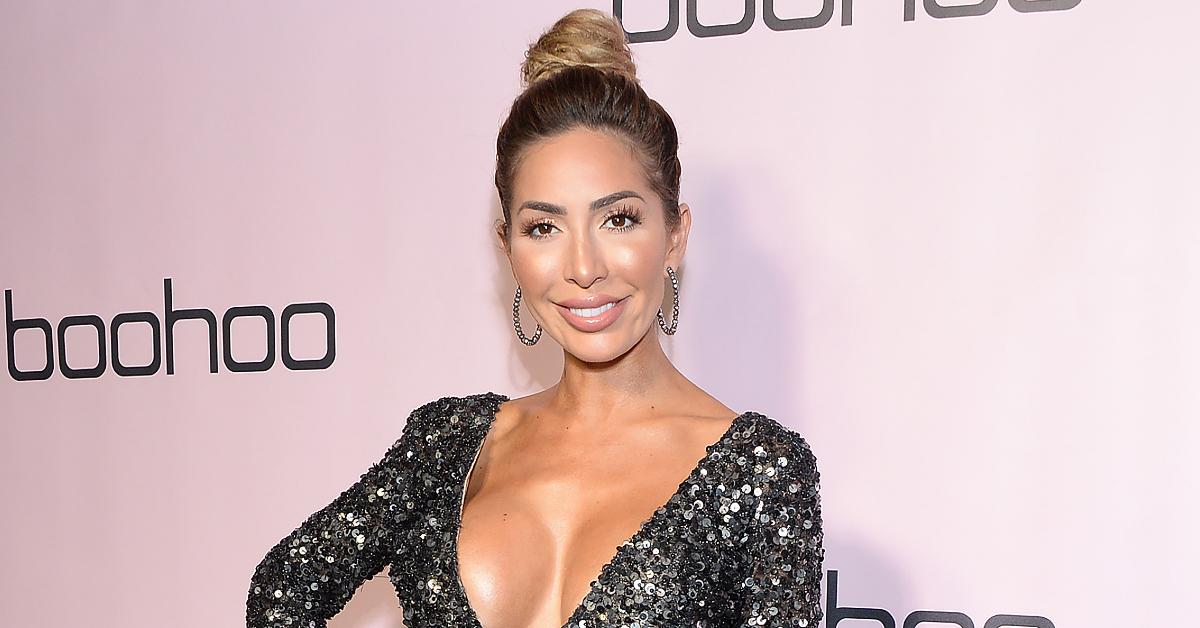 Another TikTok user even commented "I bet she bought this with the poop selling money," in reference to reports that Abraham was so strapped for cash, that she's been selling her feces to make quick money.
However, she recently tried shutting down the reports as just rumors, telling Howie Mandel on his podcast, "Howie Mandel Does Stuff" that she never actually went through with it, despite the requests.
"I had people offering me $5,000 for stinky poop that comes out of me," she told the comedian, per the outlet. "I was just like, 'I don't even think that could go in the mail."