Floyd Mayweather's Girlfriend Gallienne Nabila Snapped Wearing Giant Rock On Engagement Finger In New York City — Photos
Boxing legend Floyd Mayweather appears to have reconnected with on-again, off-again girlfriend Gallienne Nabila.
Article continues below advertisement
The duo were snapped on a stroll around the Big Apple on Tuesday, July 20. Mayweather had his arm around the 25-year-old Instagram model, and she was sporting a shiny accessory… a giant rock on her engagement finger.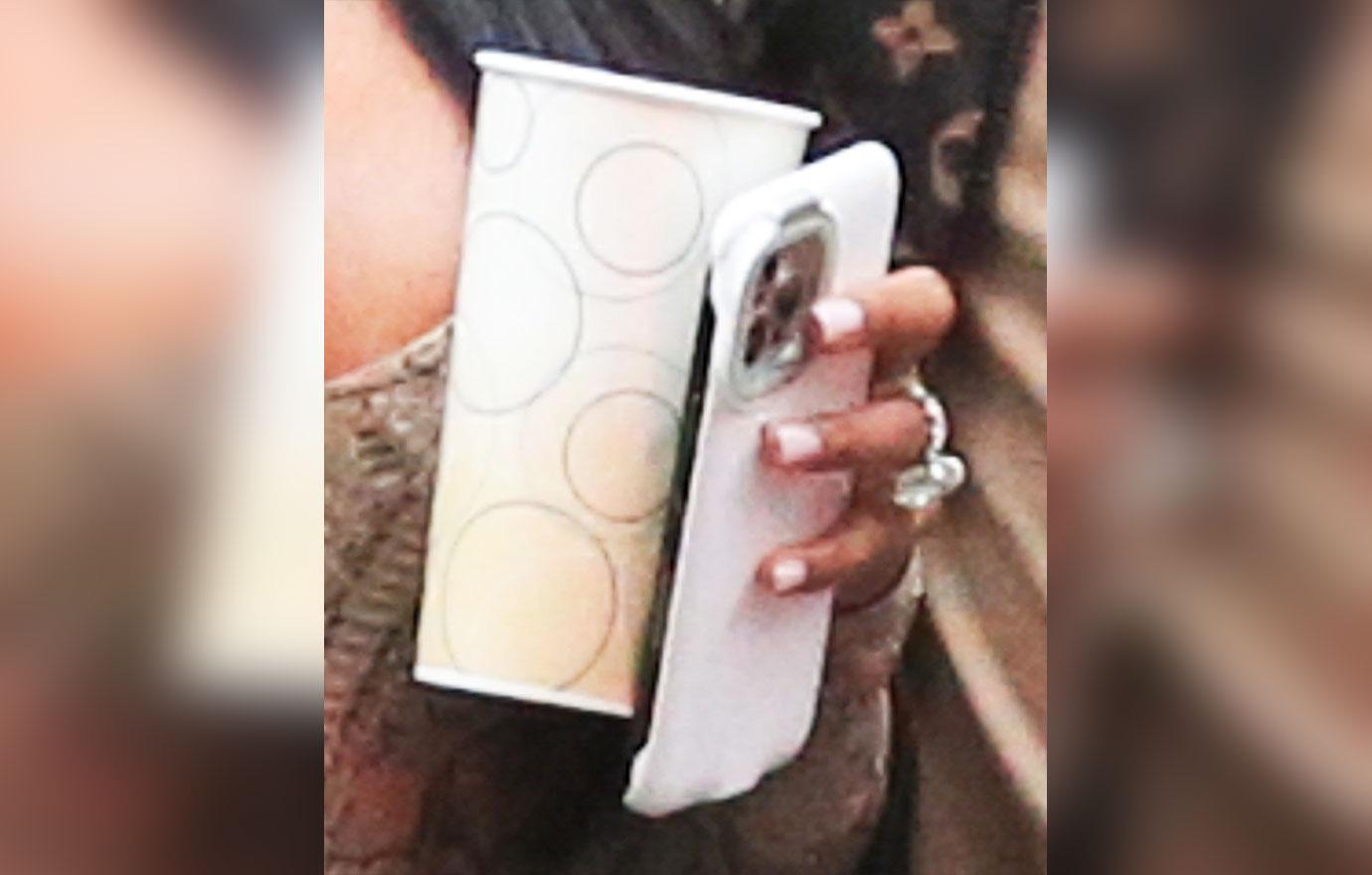 Article continues below advertisement
Mayweather looked fly in his Louis Vuitton jacket and a plethora of diamond-encrusted necklaces hanging from his neck. The chic duo appeared smitten as they strolled NYC's iconic 5th Avenue — nicknamed "Millionaire's Row", due to the high concentration of mansions that line the streets.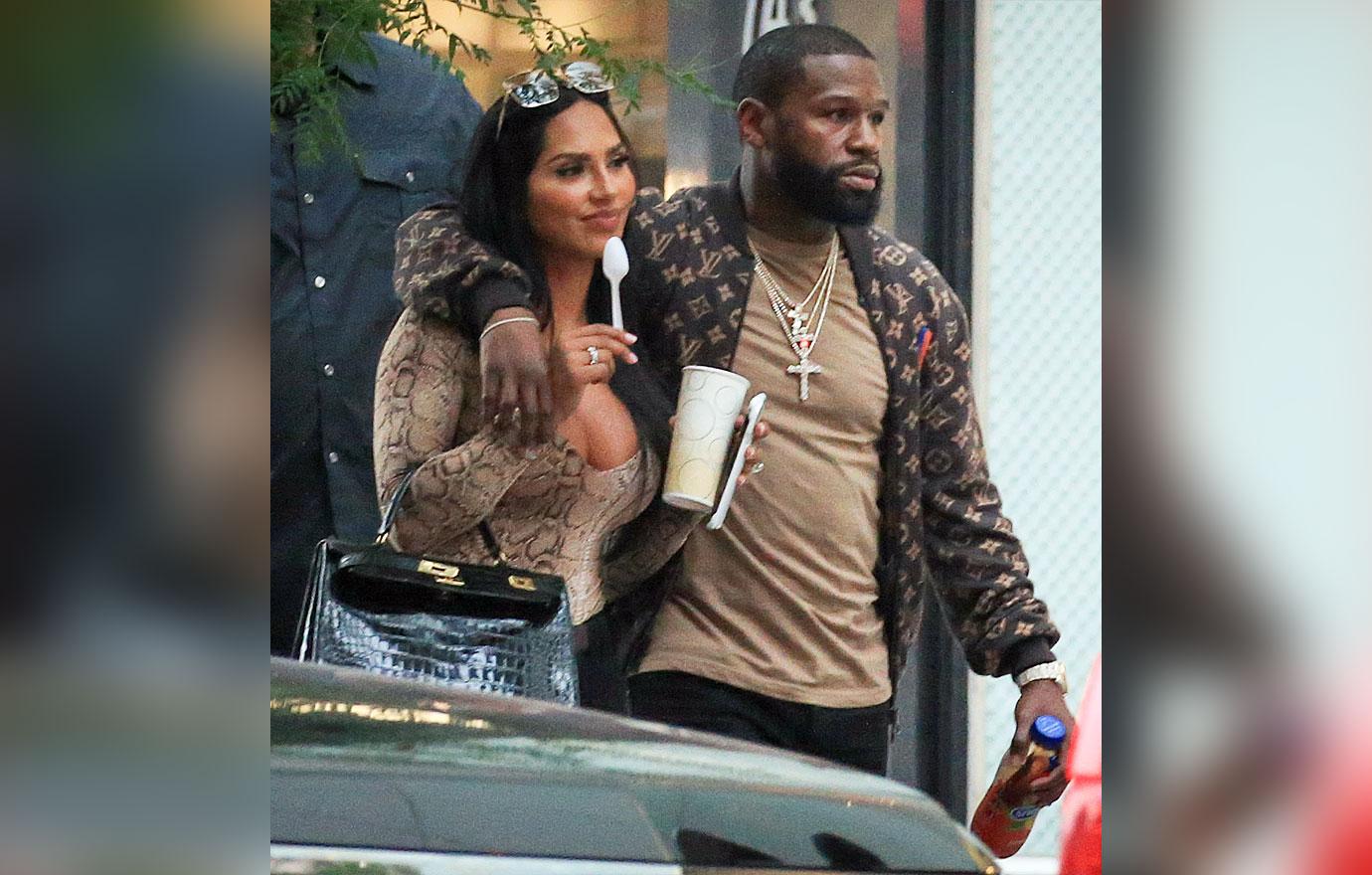 Article continues below advertisement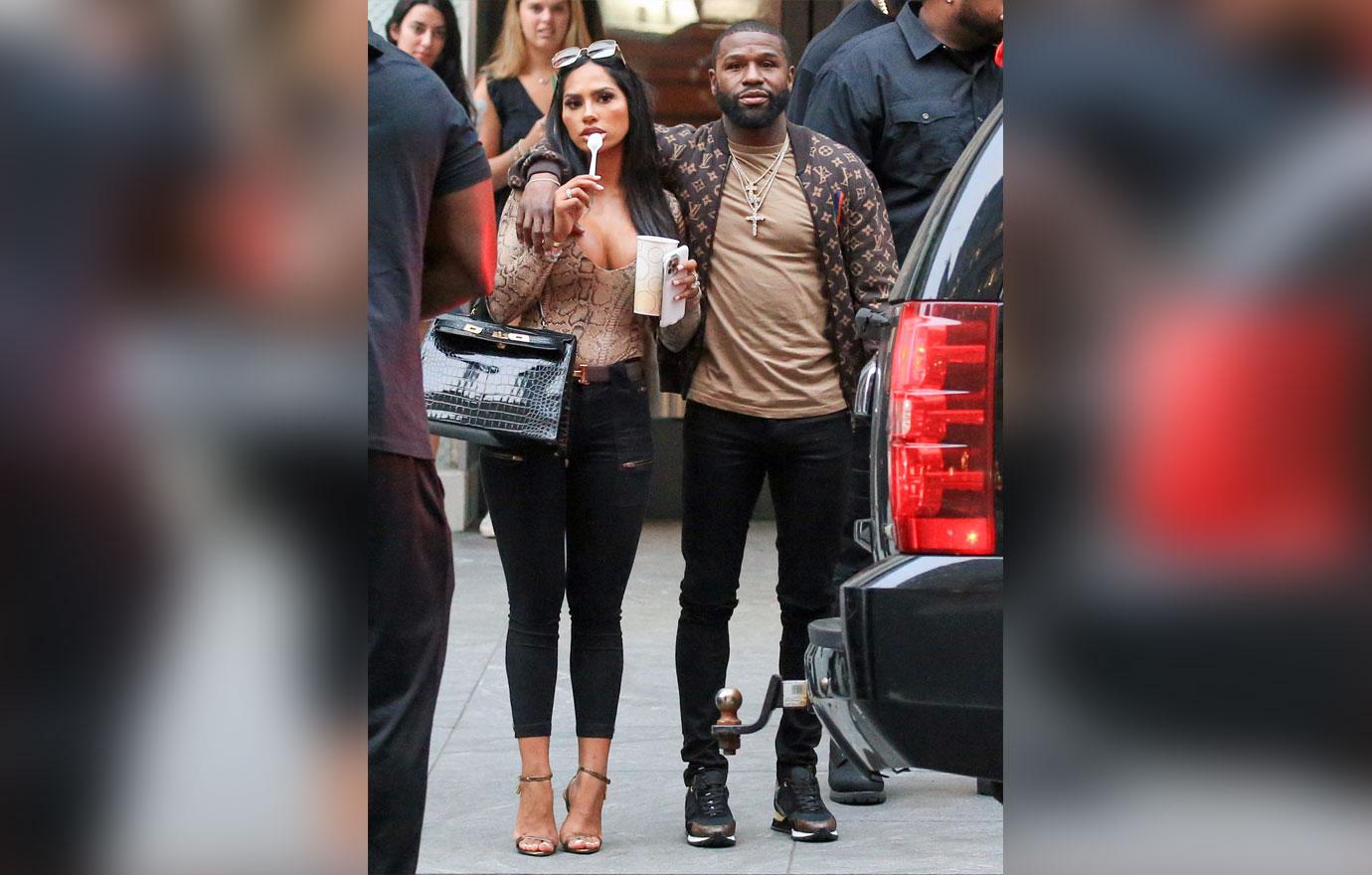 Article continues below advertisement
Prior to gallivanting around Manhattan with Nabila, Mayweather was reportedly linked to stripper Anna Monroe — the lead dancer at his Las Vegas club Girl Collection. The duo were shacked up together in Vegas, until Mayweather reportedly asked Monroe to "move out" in May so he could focus on his fight against YouTube star Logan Paul.
Article continues below advertisement
Insiders noted at the time that "her friends think it's strange because he lives in a huge mansion in Vegas with 11 bedrooms and two guest houses — so there's more than enough room for him to have his own space, but Floyd wanted her to go so he could focus," reported The Sun.
Monroe was spotted ringside at Mayweather's fight against Paul at the Hard Rock Hotel in Florida on June 6. The highly-anticipated brawl ended with no clear winner announced after the fight lasted all eight rounds.
Article continues below advertisement
After the fight, Mayweather praised Paul for his performance in the ring. "He's better than I thought he was," he candidly admitted. "As far as with the big guys, the heavyweights? It's going to be hard. But he's a tough, rough competitor."
Article continues below advertisement
As OK! previously reported, Paul was just as proud of himself for lasting so long in the ring with the legendary boxer. "Sh*t, man, I don't want anyone to tell me anything is impossible ever again," Paul said at the time. "The fact that I'm in here with one of the greatest boxers of all time proves the odds can be beat."
Mayweather previously retired in 2017, with a 50-0 record, following his match against Conor McGregor, in which he was reportedly paid $350 million.