Floyd Mayweather & Logan Paul's Boxing Match Results: No Clear Winner Announced After Exhibition Lasts Eight Rounds
Undefeated boxing champion Floyd Mayweather's fight against YouTube star Logan Paul was certainly a can't-miss spectacle — with no clear winner announced after the fight lasted all eight rounds.
Article continues below advertisement
Mayweather and Paul's boxing match, titled "Bragging Rights," took place on Sunday, June 6, at the Hard Rock Stadium in Miami Gardens, Fla. The fight was scheduled for eight three-minute rounds, and there were no judges.
The fighters went all eight rounds with no knockouts, meaning there was no clear winner. While Mayweather was clearly the better fighter, Paul took advantage of his huge height and weight to last him the entire time in the ring with one of the greatest boxers of all time.
Article continues below advertisement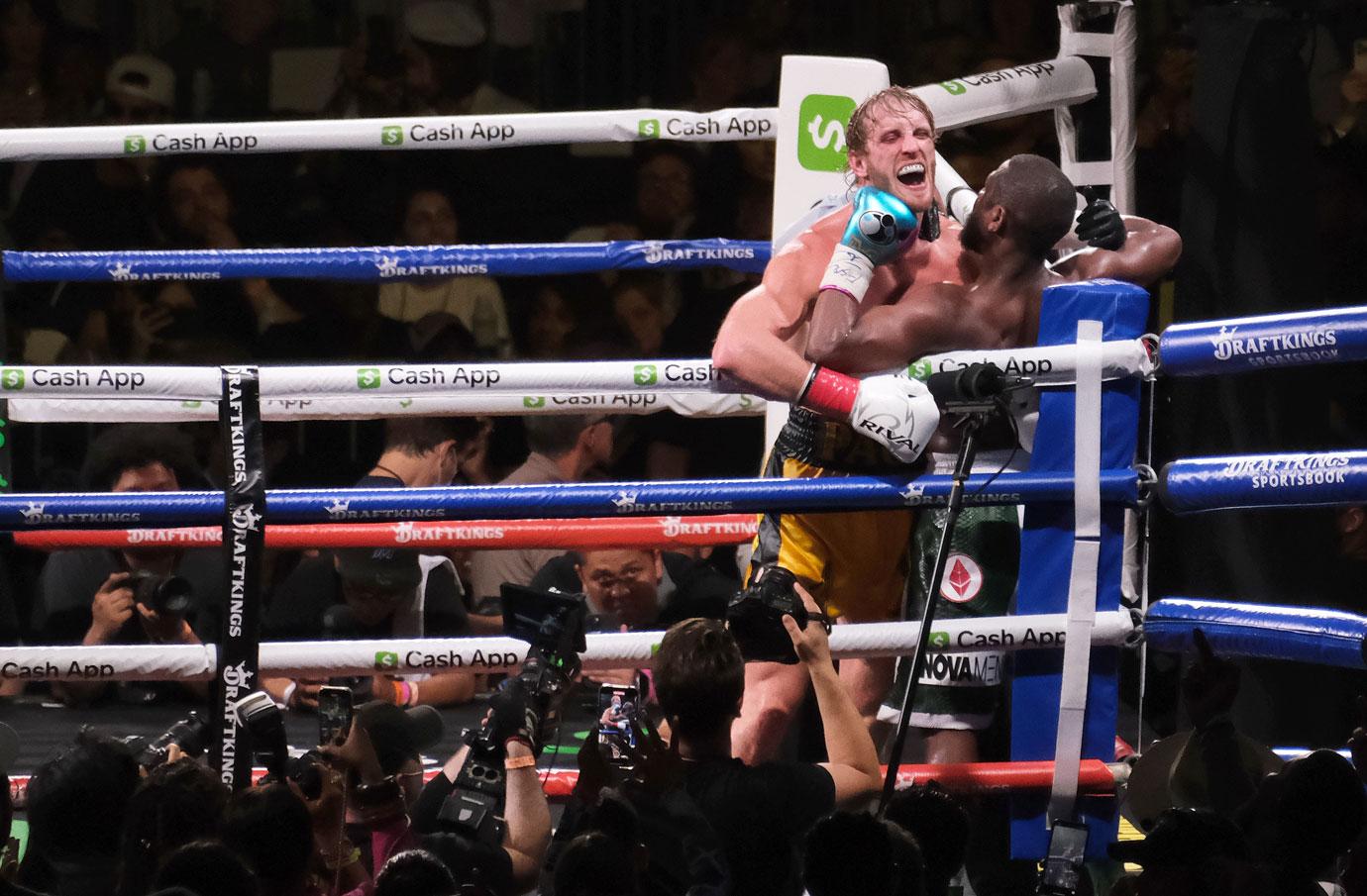 Meanwhile, ESPN scored the match 78-74 for the 44-year-old. Mayweather landed 43 total punches and Logan landed 28. The former pro boxer — who came out of retirement for this exhibition — also landed 17 shots to the body compared to Logan's single shot.
Article continues below advertisement
Article continues below advertisement
After the highly anticipated exhibition, Mayweather praised Paul for his performance in the ring. "He's better than I thought he was," he candidly admitted. "As far as with the big guys, the heavyweights? It's going to be hard. But he's a tough, rough competitor."
As for Paul, he was just proud of himself for lasting so long in the ring with the legendary boxer. "S**t, man, I don't want anyone to tell me anything is impossible ever again," Paul said, per CBS Sports. "The fact that I'm in here with one of the greatest boxers of all time proves the odds can be beat."
Article continues below advertisement
The 26-year-old also questioned how serious Mayweather took the match and if he went a little easier on him compared to his opponents in the past. "I mean, you never know with this guy," Paul said. "I'm going to go home thinking, 'Did Floyd let me survive?' It's an honor to grace the ring with him. This is the coolest thing ever."
During the fight, Paul wore a belt showcasing the logo for Superbid, a digital platform connecting fans with thousands of influencer-led auctions for items, experiences and NFTs. Teaming up with the innovative marketing company, the actor turned boxer has been encouraging fans to head over to the app where a day with Paul himself will be auctioned off.
Article continues below advertisement
Paul's brother, Jake, is also gearing up for his own fight, but he somehow managed to find time to land himself in the middle of social media drama. He recently took his newfound rivalry with Austin McBroom to the next level when he accused the ACE Family musician of allegedly cheating on his wife, Catherine Paizm, OK! reported.
Article continues below advertisement
"I'm in trouble, Austin? Does your wife know that you cheat on her every weekend? Does she know that you message every single girl on Instagram trying to get in their pants?" he said in a since-deleted TikTok. "Oh, do I have way too much tea on you and your little family," the 26-year-old's younger brother added before telling McBroom to "zip it up," while miming zipping his lips shut.
His savage video was a response to McBroom claiming the 24-year-old wasn't ready for his upcoming fight against former UFC welterweight champion Tyron Woodley. "Jakey, you're in trouble, my man," McBroom previously said via his Instagram Story. "You in trouble."
Article continues below advertisement
The younger Paul brother and Woodley's match is set to take place on August 28. The fighters had their first face-off on Thursday, June 3, inside of a Miami gym. Watch their heated interaction in the ring.