Former Boyfriend Of 'NCIS' Star Zoe McLellan Spills Shocking Information Regarding Kidnapping, 'That's When I Knew Something Wasn't Right'
An alleged former boyfriend of NCIS: New Orleans star Zoe McLellan, 46 — who is currently wanted for kidnapping her son Sebastian Gillain, 8 — has come forward to provide new information to assist in the ongoing case.
Article continues below advertisement
According to an exclusive interview with Radar, Charlie Barber claims to have dated the now-wanted actress while her ex J.P. Gillain was in prison.
The two originally met on the set of NCIS, and later resumed contact in October 2019 when he saw McLellan's "Believe The Child" campaign, a legal fund meant to draw attention to the horrific crimes of childhood sexual abuse, and dedicated to helping minors that had been abused.
Article continues below advertisement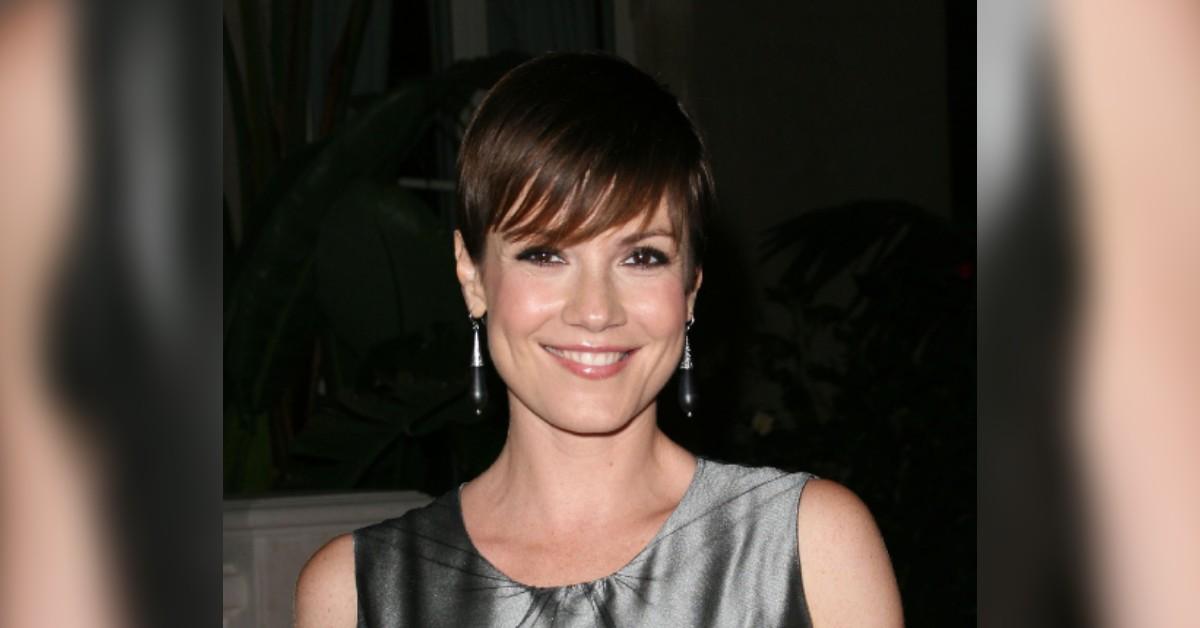 Article continues below advertisement
The friendship began with a few innocent messages, but gradually bloomed into romance. "I just sent a basic message, you know, like, 'Sorry about what's going on. Let me know if I can be of any help.'" Barber said.
He went on to say that because he had a son nearly the same age as Sebastian, McLellan thought the two should be friends, since she "didn't let him out of the house." Barber continued, referring to McLellan's young son, "He didn't go outside to do anything. Neither one of them would leave their apartment because she said the dad, J.P., would harm them."
Article continues below advertisement
Barber said that the Dirty Sexy Money actress visited him in January of 2020, and the two little families quickly bonded. "I took Sebastian and my son fishing, hiking, etc. We began seeing each almost every weekend until the end of April."
Article continues below advertisement
Though at first things seemed fairly normal, according to the star's ex, things escalated when McLellan realized that Barber knew a man that worked in the prison system where Gillain was being held.
"She kept relaying questions from me to him, and finally, I said, 'I'll tell you what, I'll put you in contact with him, and whatever questions you've got, ask him.' Because there was just too much back and forth."
Article continues below advertisement
The situation became immediately concerning when Barber's friend contacted him, telling him that he needed to "get away from that lady", referring to McLellan, saying "'She never flat-out asked me to take care of him, but I've been in the prison system for too much; I know what she was asking me.'"
Barber also recalled a moment that took place in 2019 when McLellan reportedly asked him to watch her son alone in a hotel room while he played video games. "Well, that got me thinking even more," Barber admitted. "Why would she let her child go in a room with another man after claiming the dad did what he did?"
Article continues below advertisement
"At that point, that's when I knew something wasn't right. [...] That's just one of the main things. There's just so many things, now that I'm looking back... I mean, I have voicemails that make zero sense now."
As OK! previously reported, Gillain claims that he has not seen his son Sebastian since April of 2019, and that he fears for his safety, commenting that McLellan's "psychological and mental state is not normal."
McLellan is an American actress also known for her roles in Designated Survivor, JAG, and Dirty Sexy Money. She has not appeared in any television or film productions since the Lifetime thriller Is My Daughter Really Dead in 2019, the year the alleged kidnapping first took place.