EXCLUSIVE
Friends Fear 'California Sober' Demi Lovato 'Is Playing With Fire,' Could Be 'Heading Toward Another Downward Spiral': Source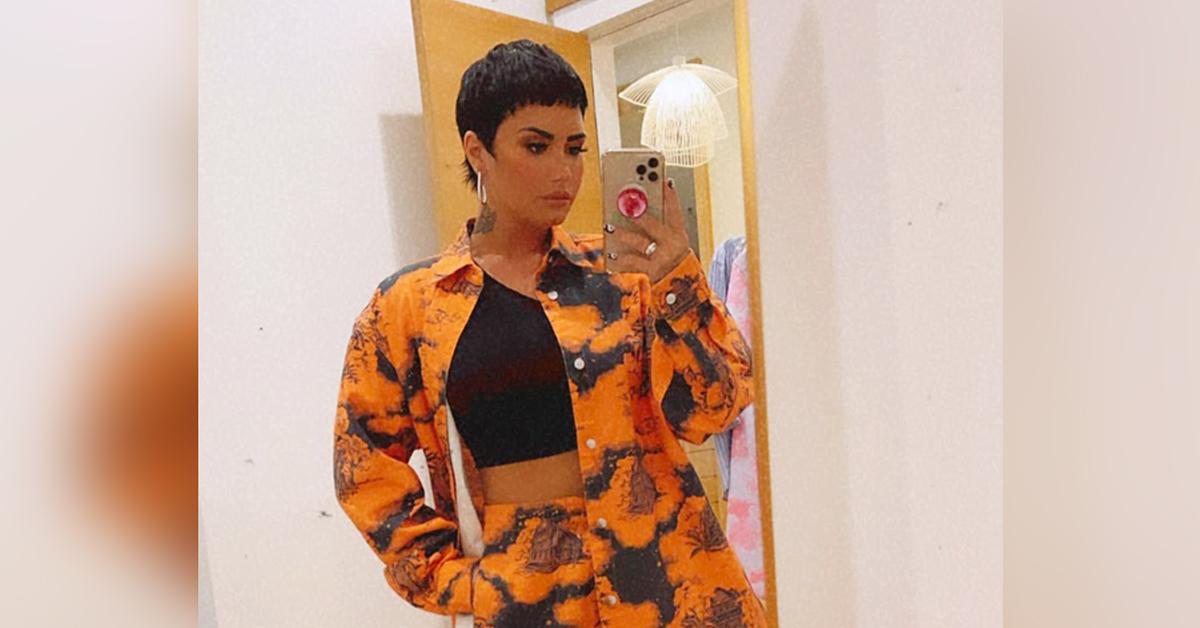 Just when it seemed that Demi Lovato had finally beaten her demons, friends are concerned the songstress could be falling back into her old habits, a source tells OK!.
Article continues below advertisement
Lovato, 28, raised eyebrows when she posted a photo of herself smoking a bong on April 20 — along with her admission that she still enjoys alcohol and weed "in moderation" following her near-fatal drug overdose in 2018. The singer previously admitted that her new relationship with drugs "isn't for everyone."
Still, "It's scary to think of her drinking and smoking pot, even if it's in tiny amounts, after everything she's been through," dishes the source. "She's playing with fire."
Article continues below advertisement
The fallout from Lovato's public spat with L.A. frozen yogurt shop The Bigg Chill over carrying sugar-free items can't be sitting well with the singer either (in April, Lovato called out the restaurant for promoting a toxic diet culture, dubbing the company "#dietculturevultures").
Article continues below advertisement
"The whole incident was a real mess and didn't reflect well on Demi," notes the source. "Nobody doubts how strong and brave she's been, but it looks like she's back in a vulnerable place. People are worried she could be heading toward another downward spiral."
The singer got extremely candid about her near-fatal overdose in her YouTube docuseries Demi Lovato: Dancing with the Devil. As OK! previously reported, the pop star revealed she had three strokes and a heart attack, with doctors believing at the time that she had only "5-10 more minutes [to live]."
Article continues below advertisement
"I had crossed a line that I had never crossed before," the "Sober" singer revealed. "I snapped."
Article continues below advertisement
However, Lovato also revealed in the explosive tell-all documentary that these days, she considers herself "California Sober." A source previously told OK!, "Demi's been a work in progress. She's done a lot of self-reflection, a lot of therapy and really hit the reset. She's finally in a place where she is learning to accept herself the way she is, faults and all."
Added the source, "It was a relief to get everything off her chest, in her own words — and also so liberating."