COUPLES
'We've Remained Friends': Justin Theroux Reveals There Was No 'Dramatic' Split With Ex Jennifer Aniston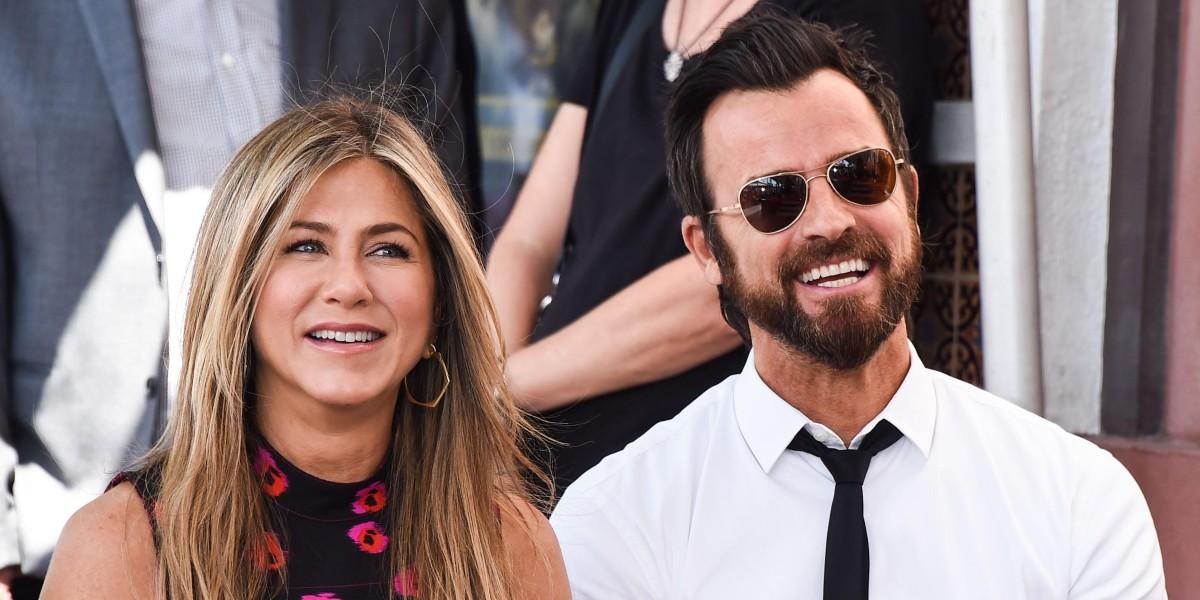 Article continues below advertisement
Turns out, Justin Theroux and Jennifer Aniston are still friends, despite their split. Theroux opened up about his high-profile breakup in a new Esquire interview, squashing long-standing rumors that blamed the former couple's desire to live on opposite coasts for their parting. 
"That's a narrative that is not true, for the most part," he told the men's magazine in the interview, published on April 15. "Look, people create narratives that make themselves feel better or simplify things for them. That whole 'This person likes rock 'n' roll, that person likes jazz. Of course!' That's just not the case. It's an oversimplification."
Article continues below advertisement
"I would say we've remained friends," the 49-year-old actor shared. "We don't talk every day, but we call each other. We FaceTime. We text. Like it or not, we didn't have that dramatic split, and we love each other. I'm sincere when I say that I cherish our friendship. We can not be together and still bring each other joy and friendship.
Article continues below advertisement
"Also, she makes me laugh very, very hard," he added. "She's a hilarious person. It would be a loss if we weren't in contact, for me personally. And I'd like to think the same for her."
Aniston began a relationship with The Leftovers star in May 2011. The following January, they purchased a home together in the Bel Air neighborhood of Los Angeles for roughly $22 million.They became engaged on August 10, 2012, and were married on August 5, 2015, at their estate. They separated at the end of 2017.
Article continues below advertisement
Theroux may not be the only ex the Friends alum is still friendly with. As OK! previously reported, John Mayer set tongues wagging after he posted a TikTok video on March 23, teasing his new album, that showed him crooning with two canines — one of which looked suspiciously like Aniston's pup, Lord Chesterfield. 
Article continues below advertisement
"Everyone knows John and Jen's physical connection was off the charts, so it wouldn't be surprising if they hooked up again behind the scenes," spilled the insider. 
Article continues below advertisement
While the actress, 52, and the singer, 43, have remained friendly, "they've gotten closer since Aniston's split from Justin, and the word is, she's open to something more," the insider noted. 
As for Mayer, whose string of A-list flings includes Taylor Swift and Katy Perry, "he's never stopped having feelings for Jen," added the insider. "Now that he's mended his playboy ways, maybe the timing is finally right. There's definitely some unfinished business there!"