George & Amal Clooney Loving Life At Lake Como
It doesn't get much better than summer in Italy, and a source said George Clooney's wife, Amal, is especially thrilled to be spending the next few weeks unwinding at the family's waterfront villa.
Article continues below advertisement
George — who purchased the lavish 18th century estate in 2001 — is equally ecstatic about their return. "George is almost giddy to be back, he's missed it so much, and it makes Amal happy to see him that way," said the source. "They love spending their summers in Italy."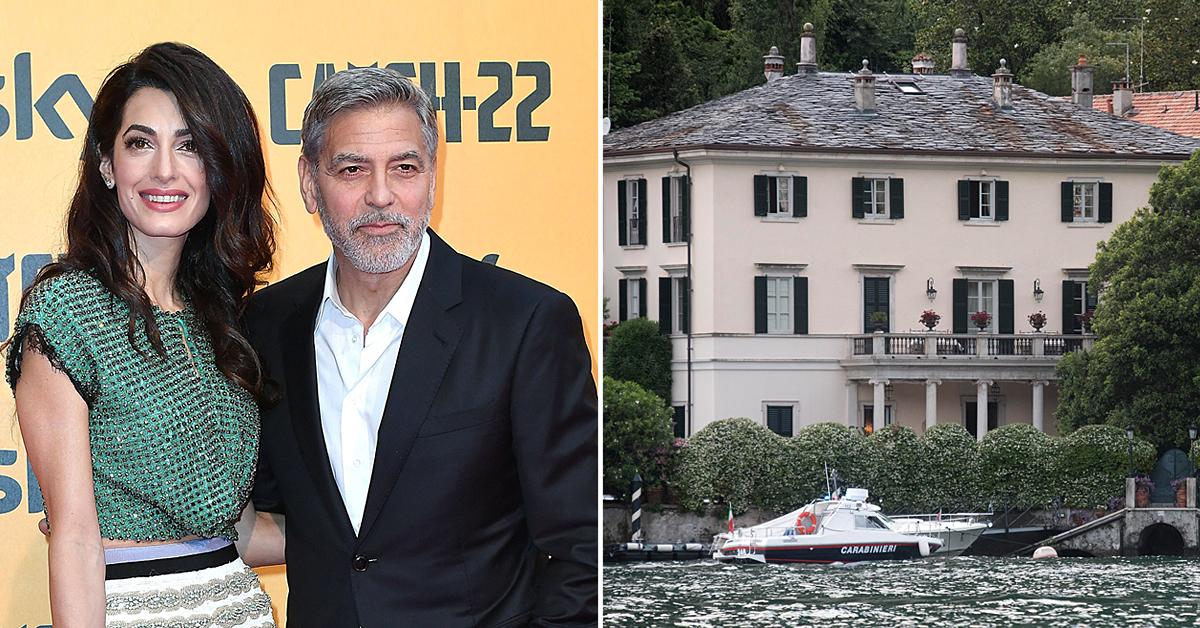 Article continues below advertisement
"Being there is just what they needed. They seem like they're more in tune as a couple since they arrived. That's Italy for you," the source added. "It's such a romantic place."
Article continues below advertisement
The 60-year-old ER alum dropped around $14 million for the property, it was reported, and he certainly got bang for his buck. The estate boasts 25 rooms, an outdoor theater and a swimming pool, The Sun reported.
Luckily, George, Amal and their 4-year-old twins Ella and Alexander will be able to enjoy their privacy, as the Oceans Eleven star bought the adjacent Villa Margherita. To really solidify the family's solitude, trespassers will reportedly be hit with a $604 fine for coming within 100 metre radius of the Clooney's property.
Article continues below advertisement
Article continues below advertisement
Now with their bountiful amount of privacy, George and Amal — who have been married for seven years — can focus on ironing out any kinks in their relationship.
Despite rumors that they were divorcing following a shaky year and trial separation — with George camping out in England while Amal stayed in New York City where she was teaching a course at Columbia Law School — an insider insisted the power couple is "a united front again."