Monarchy Reportedly Hated Meghan Markle's 'Trashy' First Baby Shower, 'Horrified' Over 'Common' Soiree
Article continues below advertisement
Meghan Markle had an extravagant, star-studded baby shower in 2019, during her pregnancy with little Archie, at the Mark Hotel in New York — hosted by high-profile gal pals Serena Williams, Amal Clooney and Jessica Mulroney — new reports are now surfacing that although the over-the-top soiree cost nearly $300,000, the monarchy was not pleased with the tacky affair.
Royal insiders claim that members of the palace were repulsed and spit "out their tea" over the Duchess of Sussex's tacky baby shower. Royal biographer Ingrid Seward declared the party was "trashy" in the documentary A Very Royal Baby: From Cradle to Crown.
Article continues below advertisement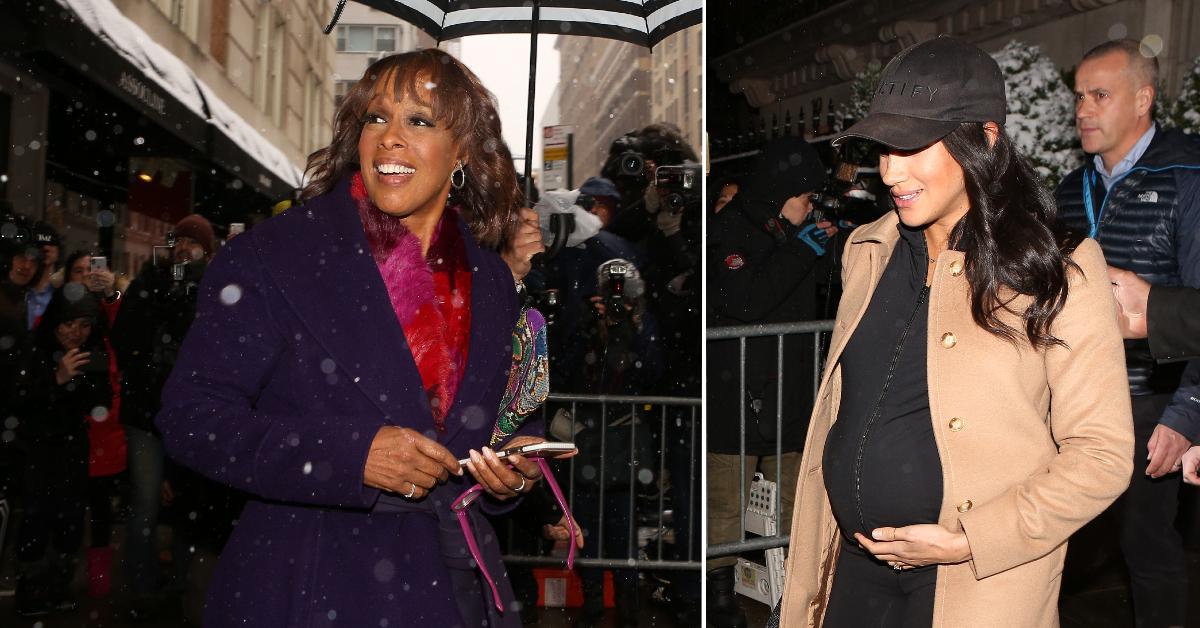 "They walked in through the front entrance carrying these enormous bags from the most expensive shops in New York," Seward said, according to Daily Mail. "Crowds gathered because they were all celebrities, there was Gayle King from CBS, Serena Williams and Amal Clooney," but the A-list partygoers didn't impress the palace.
Article continues below advertisement
"I remember speaking to a palace aide at the time who rolled their eyes," royal expert Omid Scobie spilled in the documentary. "They were horrified that something so common was happening within the House of Windsor."
Article continues below advertisement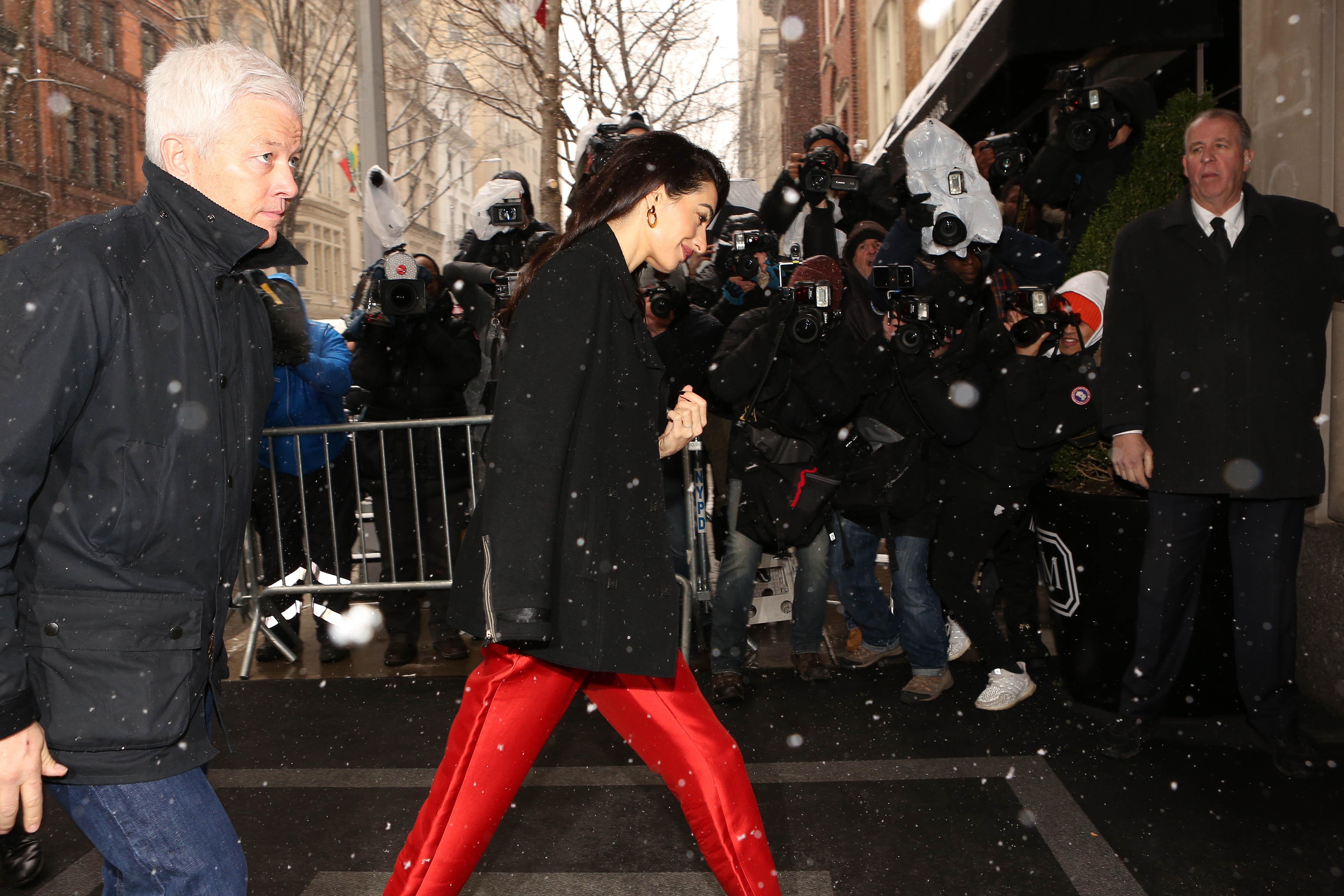 Article continues below advertisement
If Buckingham Palace hated the first baby shower, then they are going to lose their mind over the second, as OK! learned the Duchess has something bigger in mind for her upcoming one.
Markle — who is expecting her second child with husband Prince Harry — is planning a blowout shindig that will reportedly put the first party to shame, without any cares of what the palace may think.
Article continues below advertisement
"Meghan was still trying to play by the royal rules when she had her first baby shower in New York," a source dished to The Royal Observer, adding that since "she is officially out of the family," she "can do whatever she wants, which includes having a massive celebration."
Article continues below advertisement
"Expect Oprah [Winfrey] to be involved, along with Tyler Perry and all the pair's new Hollywood friends," the source continued. "This is going to feel more like the Oscars than a baby shower."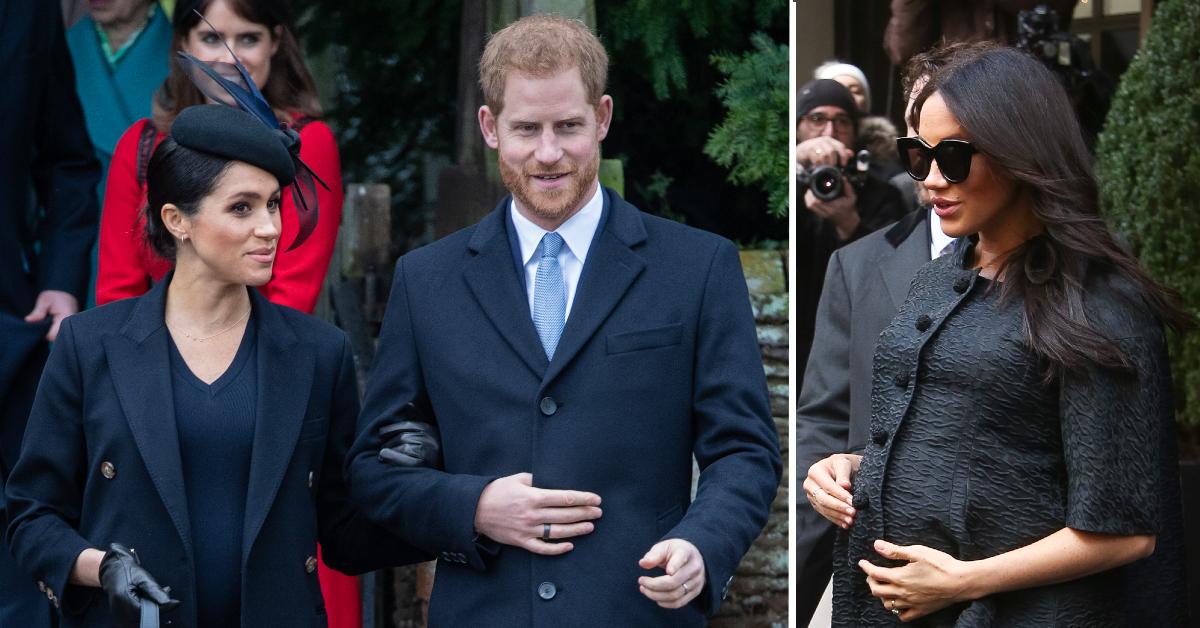 However, Meghan hasn't completely forgotten about her royal life, as the Queen will be welcome to take part in the celebrations, the royal insider shared. "The Queen will be very welcome if she wants to jump on Zoom," added the source, noting that the invite is eco-friendly and gender neutral despite the couple confirming they are having a baby girl.