NEWS
Grimes Dating Headline Making Leaker Chelsea Manning After Revealing She & Ex Elon Musk Welcomed A Daughter Together Via Surrogate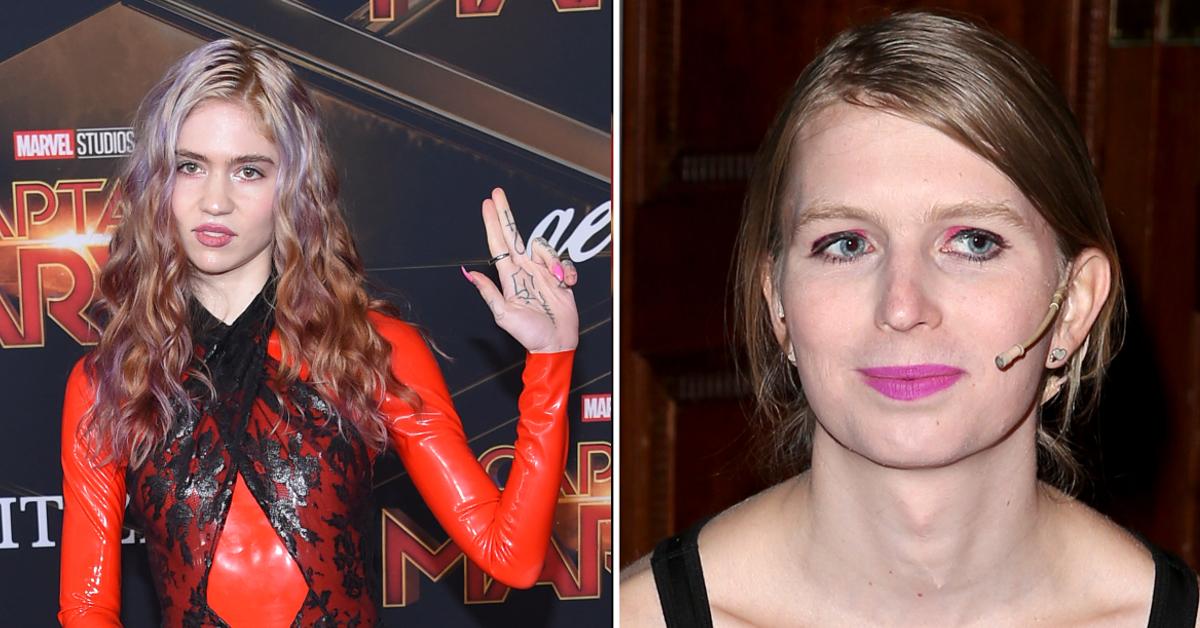 Grimes has a new relationship in her life.
The artist, 33, is currently dating infamous leaker Chelsea Manning after revealing that she welcomed a baby girl with ex Elon Musk last December.
Article continues below advertisement
"They're getting serious. They U-Hauled it," a source told Page Six of the new pair. "They've been living together in Austin."
Article continues below advertisement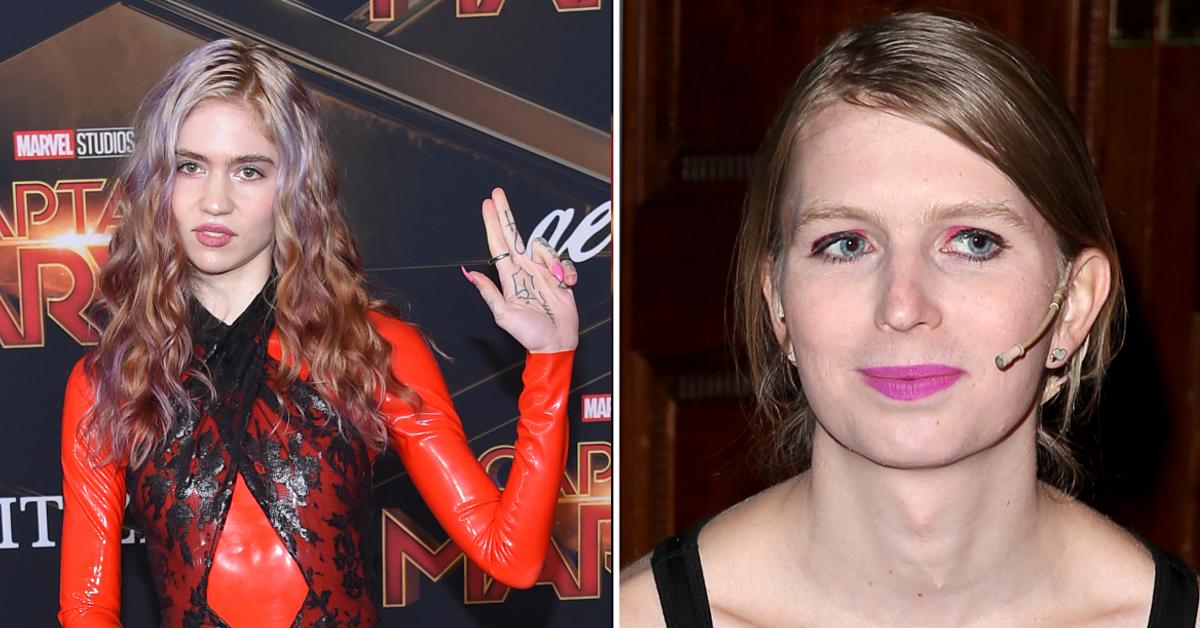 The new couple had been exchanging messages back and forth on Twitter in recent months. "Celebrity culture is suffocating a f. I'm not quitting music, but def changing my main day job after BOOK 1. Music industry feels old and tired, reliant on archaic systems," the Grimes tweeted in December.
The whistleblower, 34, replied "vouch," with the singer responding back to Manning adding, "Since I seem to be taking ur word as final these days."
Article continues below advertisement
Manning made headlines in the early 2010s after leaking hundreds of thousands of documents to WikiLeaks. The activist was found guilty of 20 crimes, including six violations of the Espionage Act. President Barack Obama commuted her sentence in 2017 after serving seven years in prison.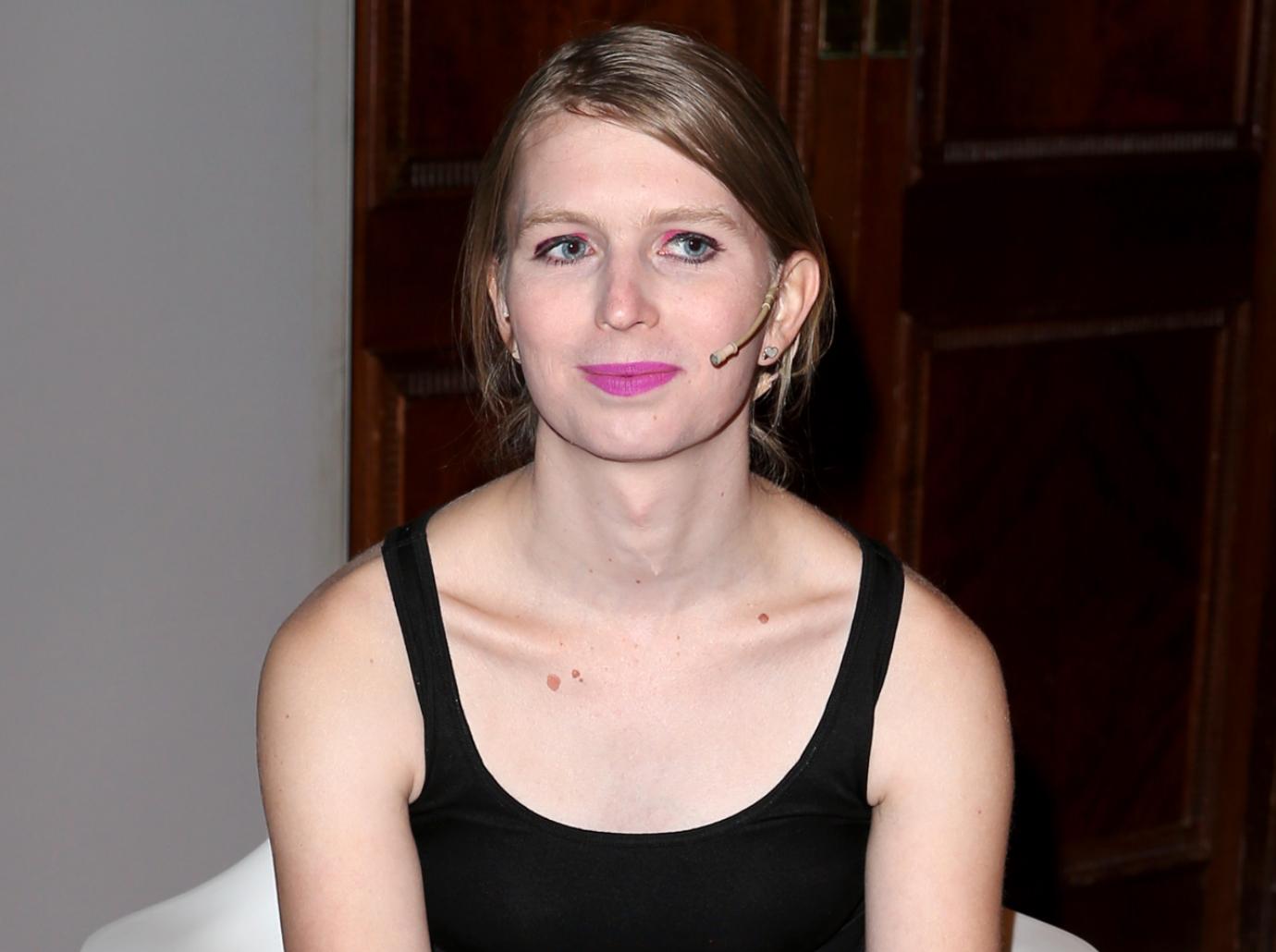 Article continues below advertisement
Grimes' new romance comes as she and the business magnate, 50 — who she split with last year — are settling into being the parents of two after welcoming their daughter Exa Dark Sideræl via surrogate in December. The exes also share one-year-old son X Æ A-12.
The Canadian crooner revealed the news during an interview with Vanity Fair noting that they named their little girl her unique moniker because "Exa" was influenced by "the supercomputing term exaFLOPS," which she described as "the ability to perform 1 quintillion floating-point operations per second."
Article continues below advertisement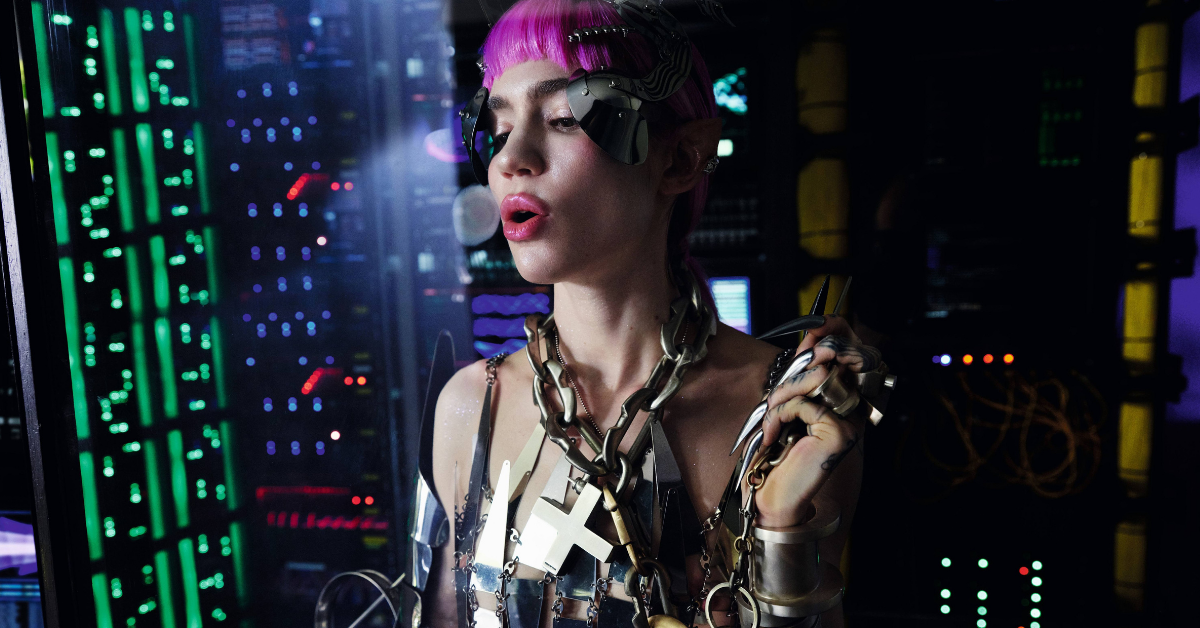 Although the name of their baby girl is "dark," Grimes noted it also means "the true time of the universe, star time, deep space time, not our relative earth time," while also serving as a tribute to Grimes' favorite Lord of the Rings character, Galadriel.