NEWS
Harry Styles, 26, Loves Women Only Slightly Younger Than His Mom — Does Olivia Wilde Make The Cut?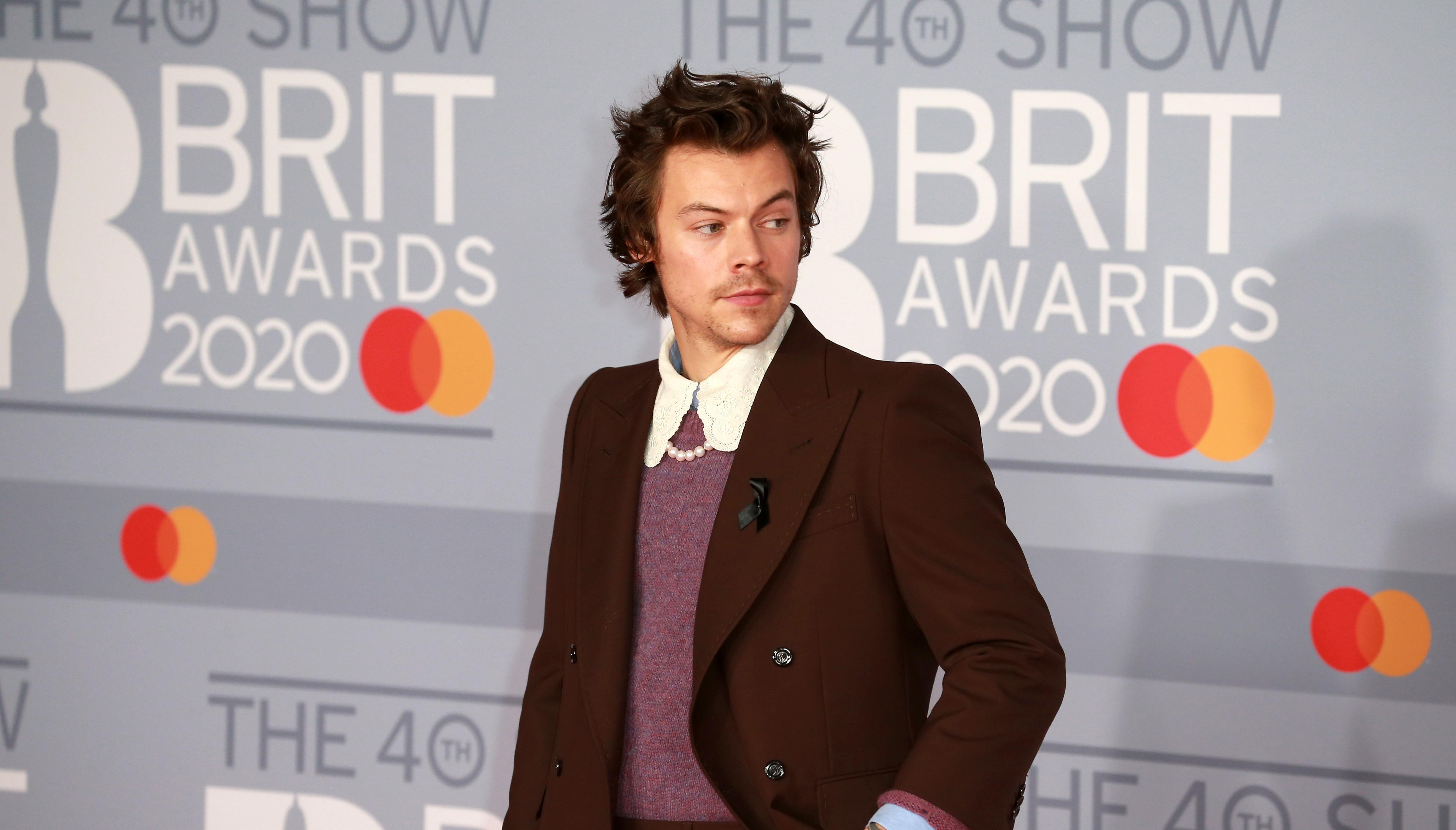 After it was revealed that Harry Styles is dating his Don't Worry Darling director and costar Olivia Wilde, the singer actually spoke about dating older women during a 2012 interview.
Article continues below advertisement
Not too long after Wilde ended her engagement to Jason Sudeikis, the pair hit it off, but there were some comments about the 10-year age difference between them as Styles is 26, while Wilde is 36.
In an interview with YOU magazine, Styles, who was 18 years old at the time, was asked: "How old [of a woman] is too old to date?"
"Any woman older than my mum Anne — who is 43," he said.
At the time, he was previously linked to Caroline Flack, who was 32 at the time. The pair had met while Styles was competing on the X-Factor in 2010 and confessed his feelings for the Xtra Factor host during a party in October of that year.
Article continues below advertisement
The couple dated in secret for several months before the news got out and many One Direction fans were unimpressed with Styles' love interest.
"We were both single, we got on well and we had a laugh. It was only when it became public knowledge that things turned sour. At the beginning it was all very playful," Flack told The Sun in 2015.
Article continues below advertisement
Flack even commented that Styles once "joked about being attracted to older women." Flack tragically took her own life in February 2020.
Styles then allegedly had a fling with Nicole Scherzinger when he was 19 and she was 35.
"They had a dalliance at the end of the X Factor in 2013 and met up again early last year. Harry was obviously very taken by Nicole who is stunning and he had always looked up to her," a source told The Sun.
Article continues below advertisement
In 2012, Styles dated Taylor Swift, who is five years his senior and is said to be the inspiration behind Swift's hit "I Knew You Were Trouble."
Article continues below advertisement
Clearly, Styles has a type — but it seems to be working for him! "This relationship between Harry and Olivia is very new. Olivia has been directing Harry in the movie in Palm Springs, and there were literally 10 people on the set, because they were strictly adhering to COVID rules," a source said, adding that Styles doesn't give a "f**k" about the age gap.
"Harry had been staying at James Corden's house near Palm Springs during filming, and so they were able to be alone and keep their relationship very secret.
"So everyone was really surprised — and rather delighted — when Harry brought Olivia as his date to the [Jeffrey Azoff's] wedding, and introduced her as his girlfriend."
OK! previously reported that Wilde even introduced Styles to her children, Otis, 6, and Daisy, 4.
"They were professional on set, but everyone knew something was going on," a source spilled.