COUPLES
Has Olivia Wilde Already Introduced Her & Jason Sudeikis' Kids To New Beau Harry Styles?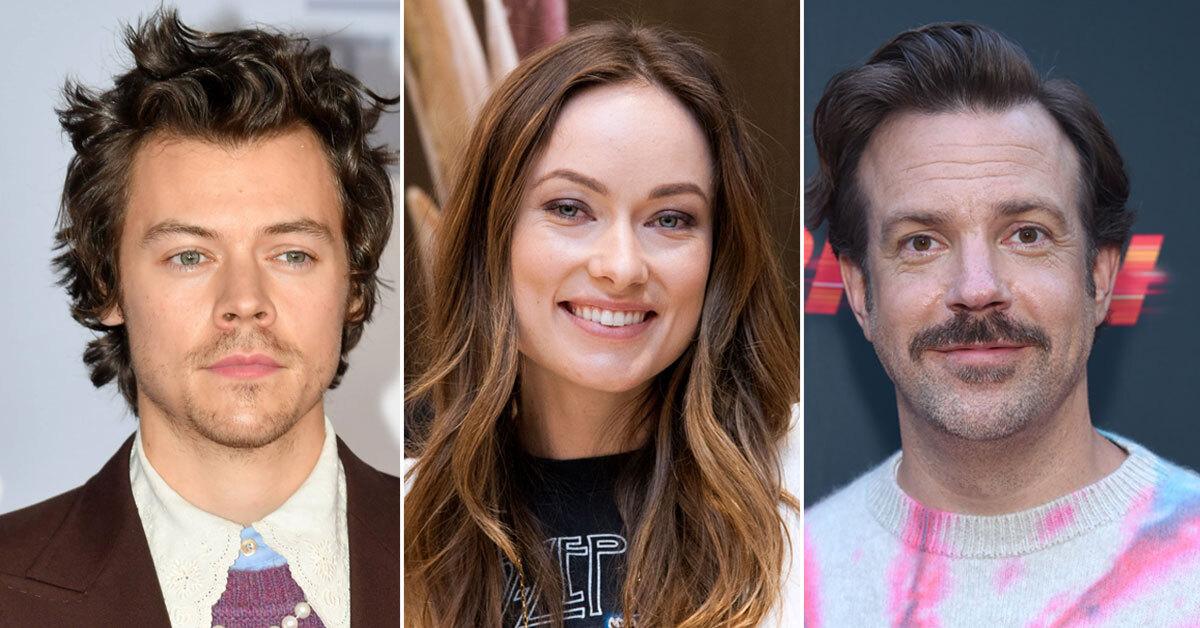 They're the real deal! While fans were shocked to find out that actress Olivia Wilde and Harry Styles had struck up a romance just a couple of months after her breakup from Jason Sudeikis was announced, it looks like her relationship with the singer is much more than just a rebound.
So much so, an insider recently claimed that while filming their upcoming flick Don't Worry Darling, director Wilde, 36, felt comfortable enough to introduce Styles, 26, to her and Suedeikis' kids, Otis, 6, and Daisy, 4.
Article continues below advertisement
Although some think the duo — who have a 10-year age gap — are moving too fast, sources say the House star actually split from Sudeikis in the beginning of 2020, and that her relationship with the One Direction alum didn't blossom until the fall, when filming for their psychological horror flick kicked off.
Article continues below advertisement
"So it's not like she's rushing into something," a source told Entertainment Tonight. "Olivia and Jason talk all the time and are still close because of the kids. It's highly unlikely he was blindsided by this news."
According to another insider, the pair kept things under the radar when they began dating — and they had some help sneaking around from the "Golden" crooner's good pal James Corden.
While filming their movie in Palm Springs, Calif., Styles was bunking at the TV host's house nearby, so the pair were able to spend time there together without being followed by paparazzi. And since only a handful of people were allowed on the set due to COVID-19 protocols, their interactions went unnoticed.
The Sun, who reported that Styles has met the kids, also revealed that the couple were "practically living together" at Corden's house.
News of the unexpected romance broke after the pair were photographed holding hands at their pal Jeffrey Azoff's wedding in Montecito, Calif. over the weekend. Apparently, the lovebirds stayed in the same hotel room.
BEST BABY REVEALS! THE 20 CUTEST CELEBRITY PREGNANCY ANNOUNCEMENTS
A Page Six source also claimed that Styles referred to the actress as his "girlfriend" while at the nuptials. And now that they're done hiding, they're not afraid to pack on the PDA! "He was openly holding hands and kissing Olivia," the source gushed. "They seem really happy together."