Former Hillsong Staffer Accuses Pastor Carl Lentz Of Sexual Abuse, He 'Vehemently' Denies Claims
Disgraced pastor Carl Lentz is being accused of sexual and emotional abuse by a Hillsong Church staffer who used to work as a nanny for the 42-year-old and his family. (Lentz has denied the allegations.)
Article continues below advertisement
The 42-year-old did not initially name Lentz in the piece but later confirmed his identity to Religion News Service (RNS), explaining, "I felt trapped and silenced. I also felt so ashamed and I had been told not to say anything or tell anyone."
Article continues below advertisement
Explaining the "sexual abuse started small," Kimes alleged, "My pastor would look at me and say, 'Gurl, you're looking good. You've been in the gym?' There was a lot of flirty teasing like this."
Article continues below advertisement
"I had been around long enough to know that's just how he was with women. But after a while, the comments started to escalate. I remember being told, 'after you have kids, we'll buy you a boob job.' Looking back, I know I felt embarrassed, but I didn't know it was wrong then," she continued. "It hadn't occurred to me that I had a right to not be spoken to like that, by my pastor or anyone else."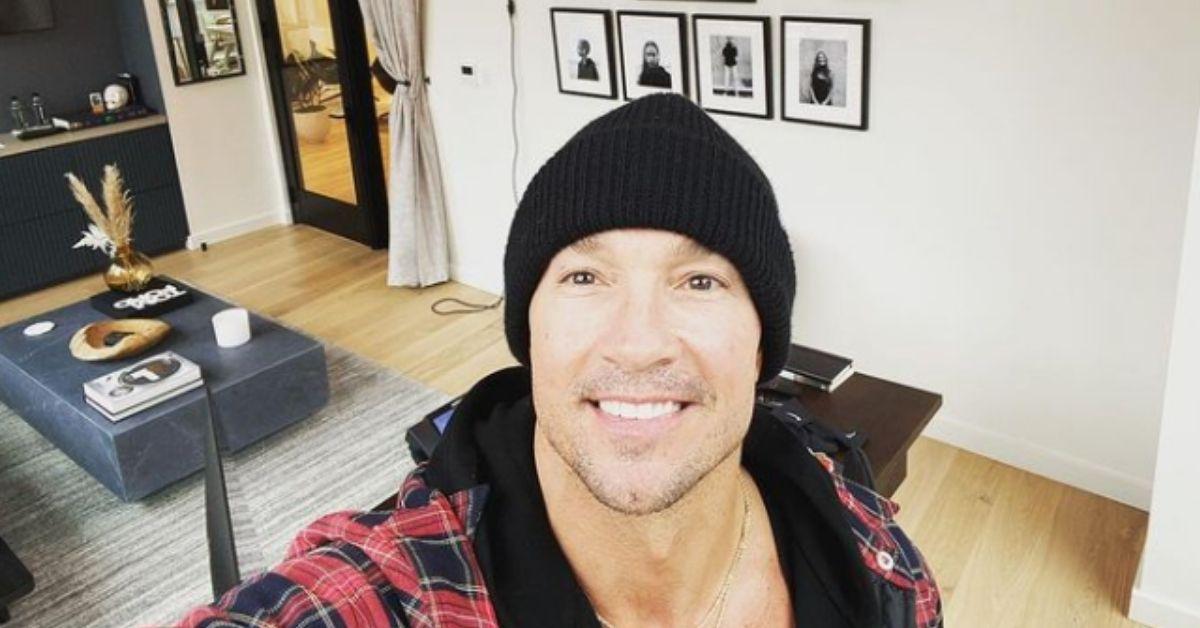 Article continues below advertisement
Kimes detailed an alleged abuse of power which built up as her work hours — and tasks — increased.
Article continues below advertisement
The woman explained that she did not feel comfortable speaking up and was unsure if anyone would believe her: "Like many women in the workplace, I never dreamed I would have to guard myself from my boss. And, in my case, my boss was also my pastor."
Article continues below advertisement
Kimes recalled an alleged incident where the pastor noticed her body "in a way that felt predatory to me" as he made comments about her body while she was in a bathing suit: "His gaze was so intense that I wanted to say 'ok, enough please,' but I just covered my belly with my arms and sat down to feel safely covered by the chair."
After that incident, Kimes said that he allegedly crossed more boundaries, adding he would sit close to her in a hot tub with his children and sit close enough "so his hands could graze my legs." She also claimed that Lentz "took my photo while I was laying out in the sun once. He then cropped out his wife [Laura Lentz], edited it with a black and white filter, and texted it to me, saying "sheesh girl looking good.'"
Article continues below advertisement
After Kimes gave the pastor's wife a foot massage, "he would ask me to rub his feet when he would come home or rub his tired muscles after playing basketball. Then the physical encounters escalated. While he never had intercourse with me and never kissed me, I was physically violated by his unwanted and repeated sexual touching of my intimate areas. I froze. Every time, I froze."
Article continues below advertisement
Kimes claimed that the "inappropriate touching and suggestive messages were addressed by both lead pastors on two occasions," but she says she was "blamed and silenced." She was fired in 2017 when Lentz and his wife allegedly told Kimes that "if his reputation was ruined, my reputation would be, too."
A representative for Lentz and his wife told RNS that they "vehemently deny the allegations and, in addition to that, have irrefutable proof the events did not happen as they are being described."
Article continues below advertisement
Kimes works at Hillsong's Boston location. Founder Brian Houston and wife, Bobbie, commended Kimes "for her courage" and said her experience was "very disturbing."