How Britney Spears' Brother Bryan Ties Into His Sister's Conservatorship Drama — And Why He's Part Of The Problem
Article continues below advertisement
It wasn't always that way. In July 2020, Bryan opened up in a rare interview on "As NOT Seen On TV Podcast," in which he called the controversial guardianship "a great thing for our family, to this point."
"She's been in this thing for quite some time now. Obviously there was a need for it in the beginning," the 44-year-old said, referring to the court-appointed arrangement that Britney's been under since 2008 following a mental health crisis. "Now they've made some changes and all we can do is hope for the best."
Article continues below advertisement
Still, Bryan didn't hide back his hesitance when discussing his sister living on her own terms: "I know what she wants but at the end of the day, what is … the practicality of that? Oh, so are you going to call and make reservations for yourself today?"
Article continues below advertisement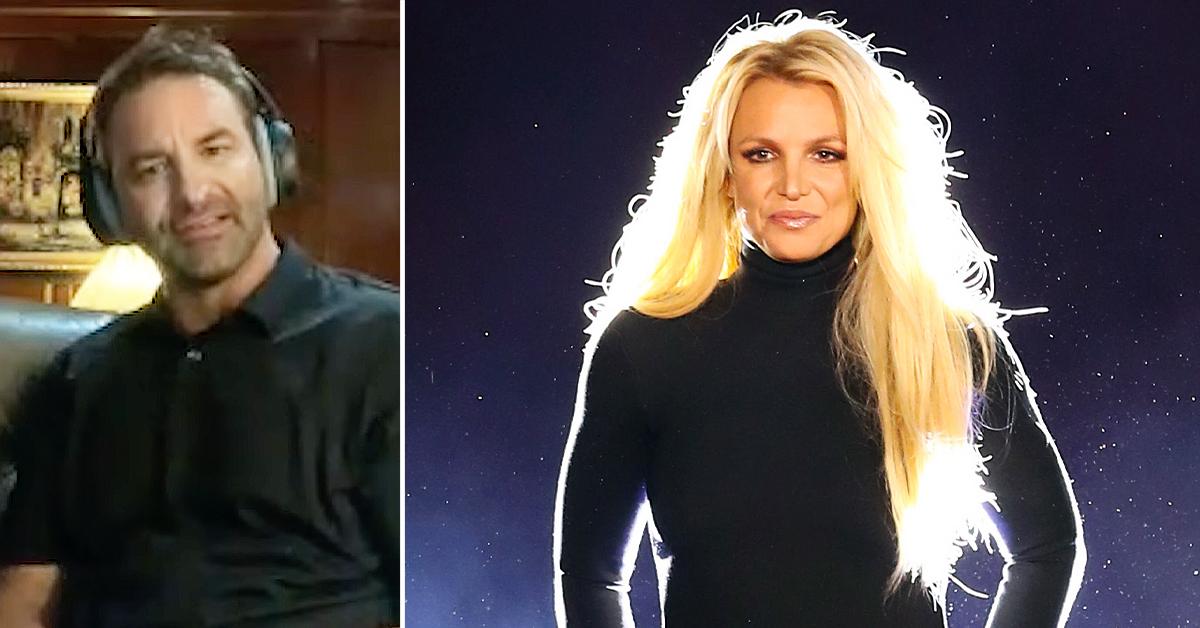 "I'm sure it's going to be an adjustment. … Everyday task stuff I think is probably going to be...a great challenge...like...driving," Bryan continued. "She's the worst driver in the world, I'm not lying. I mean bless her heart, she really is not a really good driver — and she hasn't had to do that."
Article continues below advertisement
"Every single female in this house has an opinion, truly," Bryan responded when host Drew Plotkin asked how mom Lynne and sister Jamie Lynn feel about the situation. "I think we all somewhat agree," he added, before joking, "It's annoying how many females I have in this house."
At the time, fans reacted strongly to Bryan's interview. "I can't believe his response to the Free Britney movement was to make a sexist comment about the women in his family being too outspoken... 😱😱😱 absolutely shocking, you can basically see the dollar signs in his eyes every time he talks about his poor sister," one fan wrote.
Article continues below advertisement
"Horrifying and shocking that Britney's situation as a prisoner is framed as 'good for the family.' This is BRITNEY'S LIFE and no one else's; it's HER human dignity that's being leached away! #FREEBRITNEY," another commented.
Bryan has certainly been known to keep it in the family when it comes to his own personal finances. Not only did he serve as Britney's manager for a period of time, he was also a co-producer on Jamie Lynn's Nickelodeon series Zoey 101. (In 2009, he also married his youngest sister's manager, Graciella Sanchez, with whom he shares a daughter.)
Article continues below advertisement
It seems that even though Britney has stopped performing — and apparently, intends to retire — her family is still raking in the big bucks. On July 3, a New Yorker exposé revealed that Bryan, along with his mother and father Jamie (who serves as co-conservator over Britney's $60 million estate), "have all spent years on Spears's payroll."
Article continues below advertisement
Perez Hilton echoed that statement during a recent exclusive interview with OK!. "I remember going to see Britney's show in Vegas and her brother was there working and getting paid," the celebrity blogger recounted. "He was a VIP host."
Britney touched on how her family has profited at her expense during her court hearing. "Considering my family has lived off my conservatorship for 13 years, I won't be surprised if one of them has something to say going forward, and say, 'We don't think this should end, we have to help her,'" the Crossroads star told the judge. "Especially if I get my turn exposing what they did to me."
Article continues below advertisement
The mom-of-two — who shares Sean, 15, and Jayden, 14, with ex-husband Kevin Federline — also expressed her frustration that her family was allowed to speak publicly about her situation, even though she isn't. "They do interviews to anyone they want on news stations, my own family doing interviews and talking about the situation and making me feel so stupid," she said. "And I can't say one thing."