EXCLUSIVE
How To Keep Your Skin Looking Fresh & Healthy This Winter, According To Dermalogica VP Of Education's Heather Hickman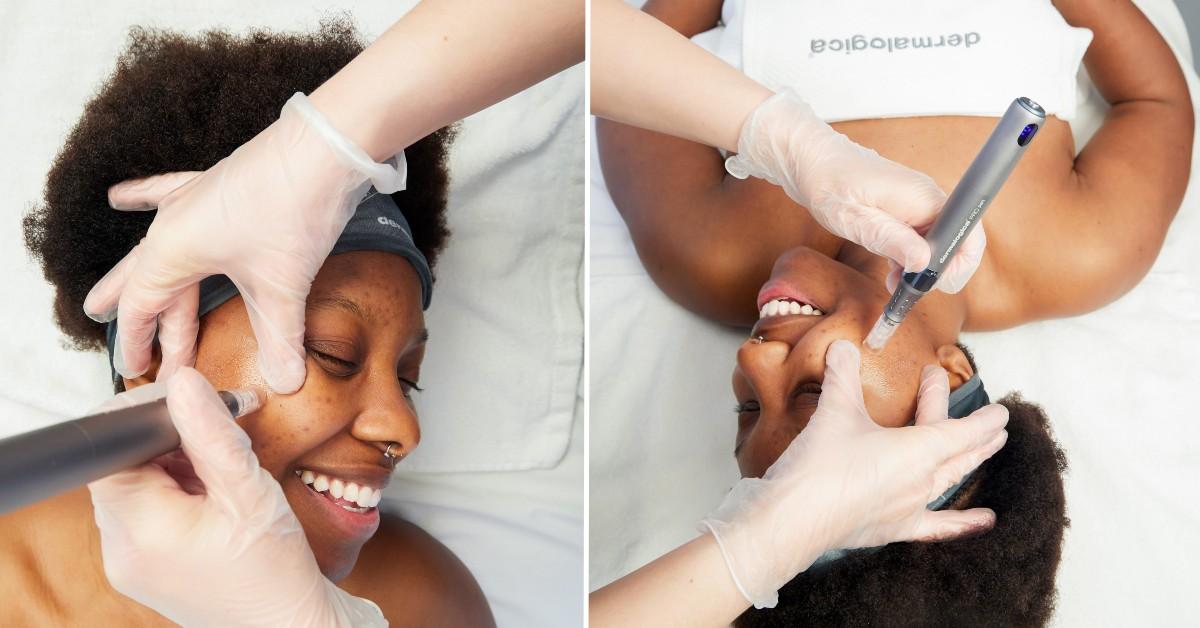 Even though winter is almost over, there's still a little bit of time left for it to snow, rain — or even worse, be in a very dry environment.
Luckily, Heather Hickman, Dermalogica VP of Education, has some tips on how to care for your skin in the next few months — and before summer comes around.
Article continues below advertisement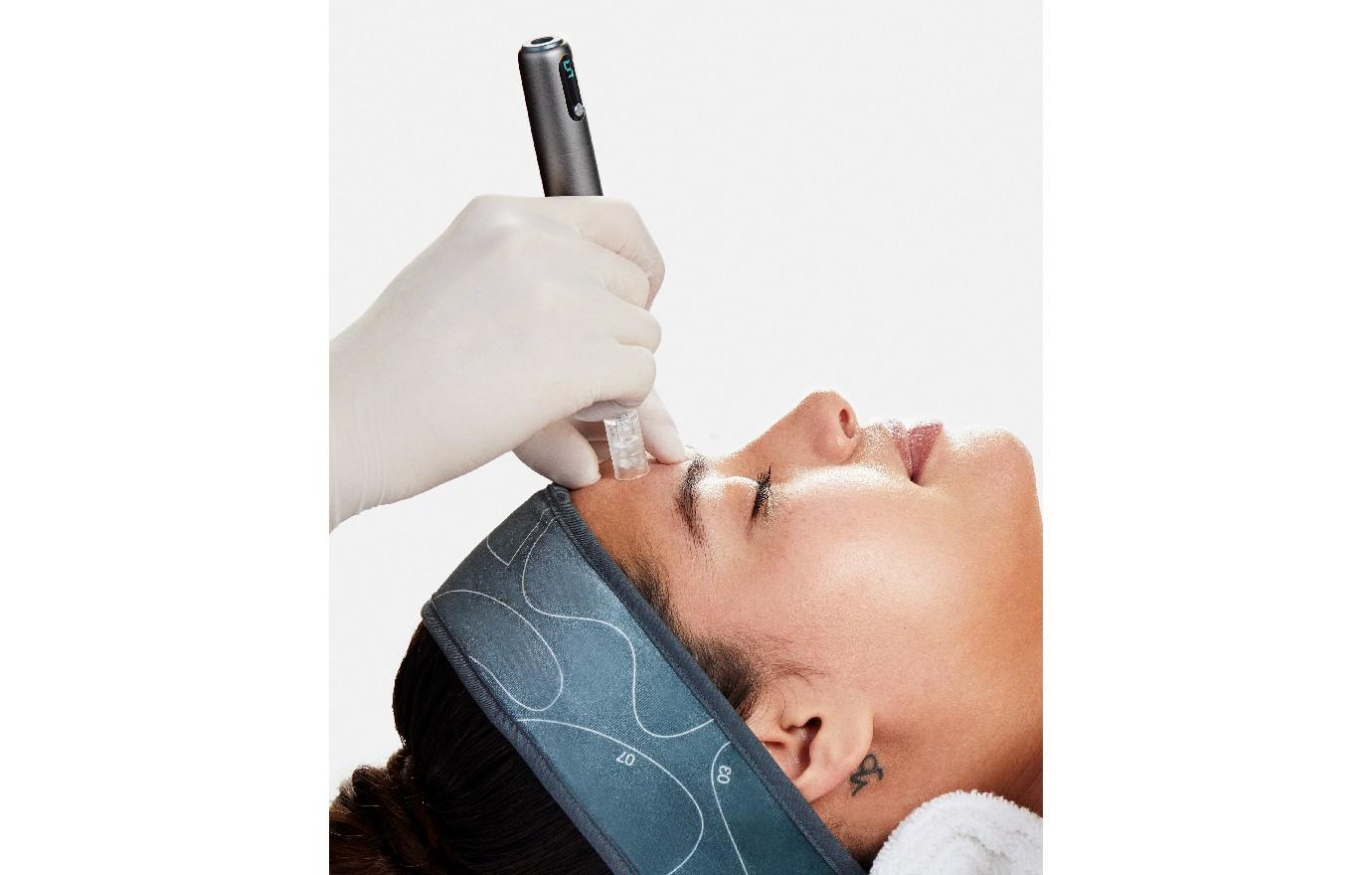 Hickman advises everyone to layer your skin routine in the colder months.
"If you stack your routine in the winter, it's far better than doing one big thick layer. It's like if you're going out in the cold, you're always going to stay warmer by wearing five thin layer rather than one thick layer, and it's the same thing with keeping your skin hydrated," the skin guru exclusively tells OK!. "By layering thinner layers, the ingredients are going to be more active and readily absorbed into the skin because if something has a thick and heavy base, it's not able to penetrate."
"For instance, if you are layering a hydrating toner, like our Multi-Active Toner, then you'll want to layer on our Circular Hydration Serum which has Hyaluronic Acid, and then maybe over the top of that, you want to put something that's very lumin-based with like Biolumin-C Vitamin C Serum, followed by sealing everything in with a hydrating moisturizer. My go-to during the winter is our new Phyto Nature Oxygen Cream because it is really lightweight yet still gives you all of the hydration plus it is infused with Squalene and Glycogen to help restore the skin's natural barrier. Additionally, it is going to give you that luminosity because it helps you optimize how your skin using its natural oxygen, giving you that glow," she continues.
Article continues below advertisement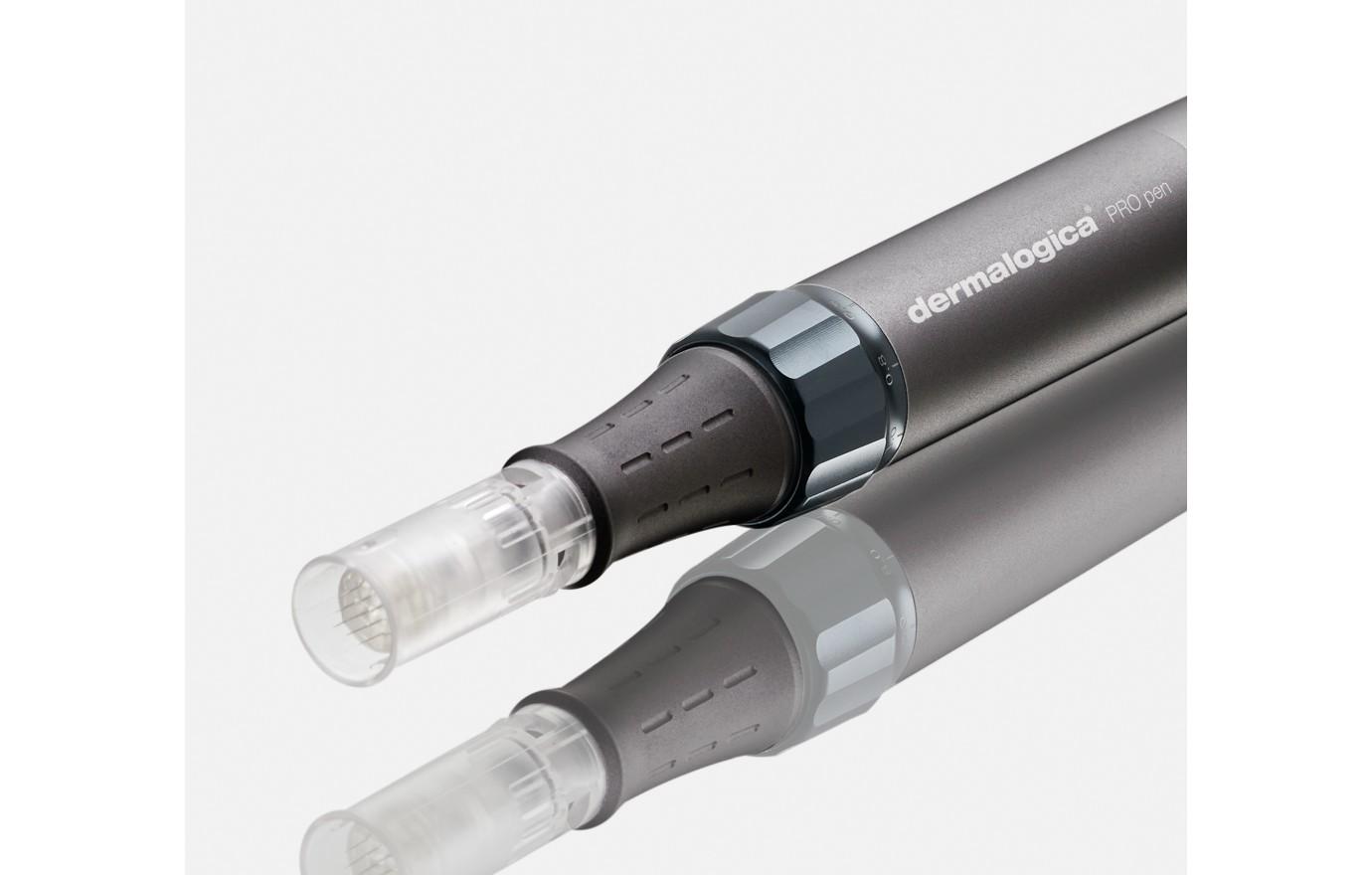 Hickman is adamant that everyone apply sunscreen — no matter the time of year.
"I always recommend that you increase the SPF of your sunscreen in the summer and are using at least an SPF 50 daily during those warmer months. But aside from that, it really is more about what you've been doing and what's happening with the skin," she notes. "You're always going to keep that hydration going but oftentimes, what you need a little bit more of in the summer is kind of almost like more fluid products — especially if you're in locations that are very humid, it feels quite uncomfortable at times to have products that feel too viscous and heavy on the skin. So, if you go with your Hyaluronic Acids, Squalene, Glycogen, and Vitamin C's, they are going to help keep the skin restored and revitalize during the summer, but definitely just double down on that on the sunscreen."
Article continues below advertisement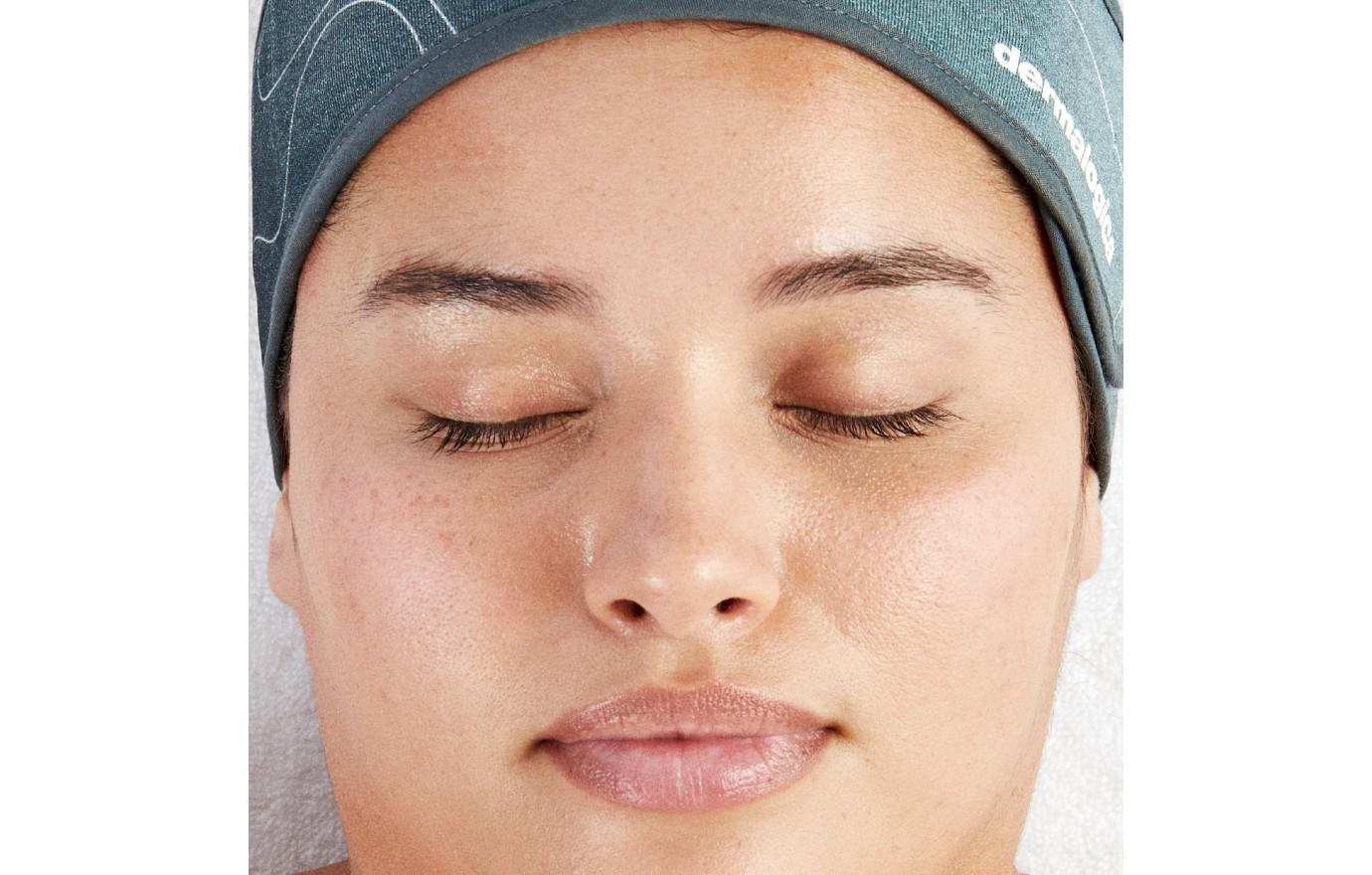 Hickman is also a fan of Dermalogica's newest professional treatment LuminFusion, which delivers advanced results for visibly luminous skin with no downtime!
"It's going to allow you to get accelerated results quickly and efficiently with no peeling, no irritation, or no redness. LuminFusion is kind of based on the theory that rather than putting all of the strength into one product, like you would do with a very strong peel or with something like micro-needling that's very aggressive on the skin, we're stacking the exfoliants," she explains.
Article continues below advertisement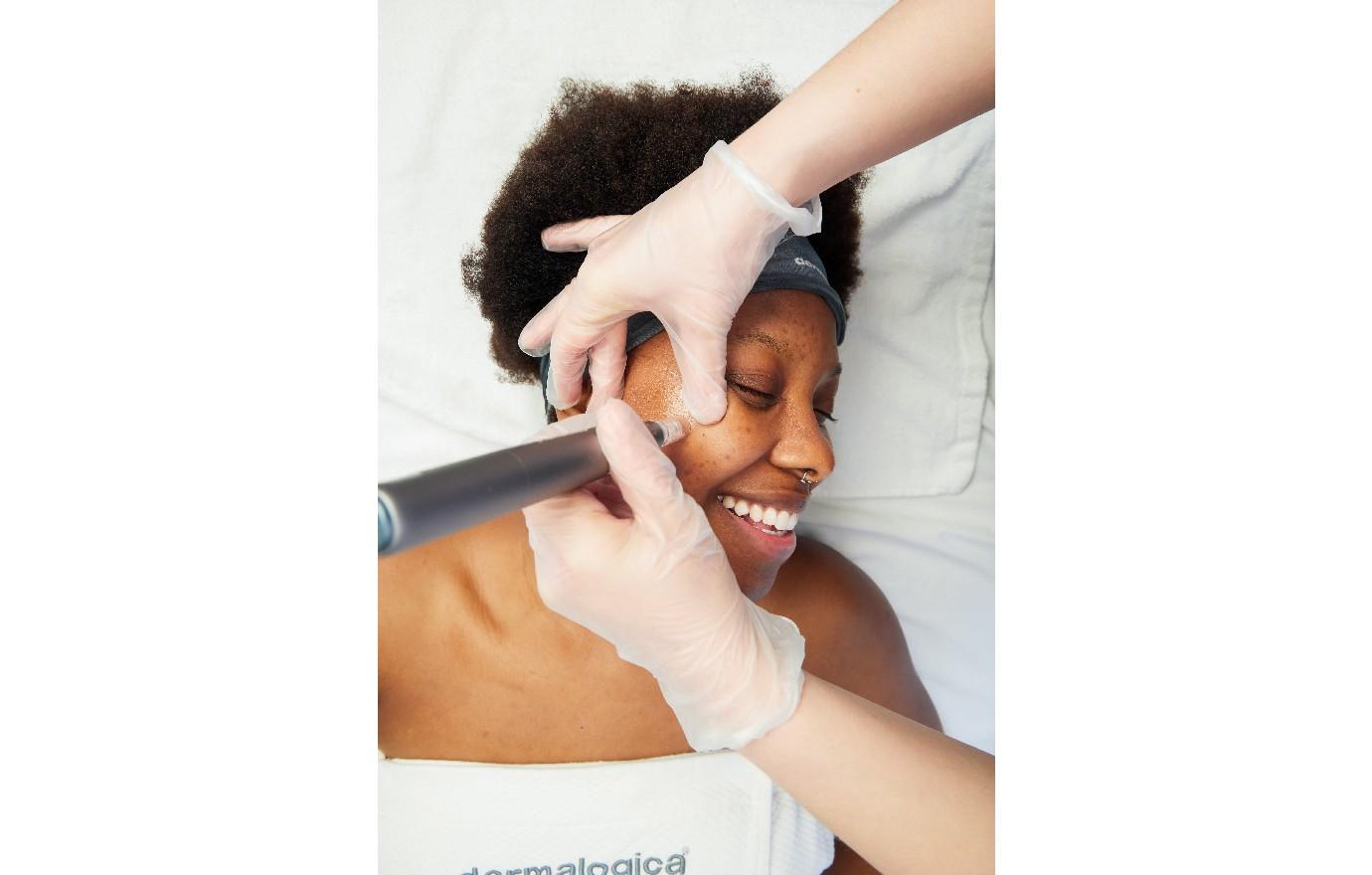 "We start off by cleansing with a mild glycolic cleanser, then we're using a pretty strong hydroxy acid exfoliant, but it's boosted because it has a retinol in it. But because it's an oil base, it penetrates slower and therefore you don't get the irritation with it. Essentially, you are getting the strength without the irritation even if your skin's a little sensitive it can still tolerate it," she continues. "Then over the top of that, we're using the Dermalogica ProPen, our first professional tool with nano-infusion, which helps to further penetrate the exfoliant, but it's also surface exfoliating, and then we're neutralizing or removing that peel by using a rice brown exfoliant or Daily Microfoliant. We are stacking them a little bit at a time – gradually introducing your skin to stronger, stronger, stronger and then removing."
Article continues below advertisement
The LuminFusion treatment ends with LED, which stimulates energy in the cells, making it very healing for the skin.
"And at Dermalogica, we have a light energy mass that further amplifies the ATP in the cells, so it further energizes the cells. You are getting that real healing up, lifting, and revitalizing at the end of the treatment. Your skin ends up really glowing very, very quickly because of all of the energy that's coming into the cells to really revitalize those cells. And of course, you've gradually done that exfoliation in those stages to get all of the luminosity without any of the irritation," Hickman says.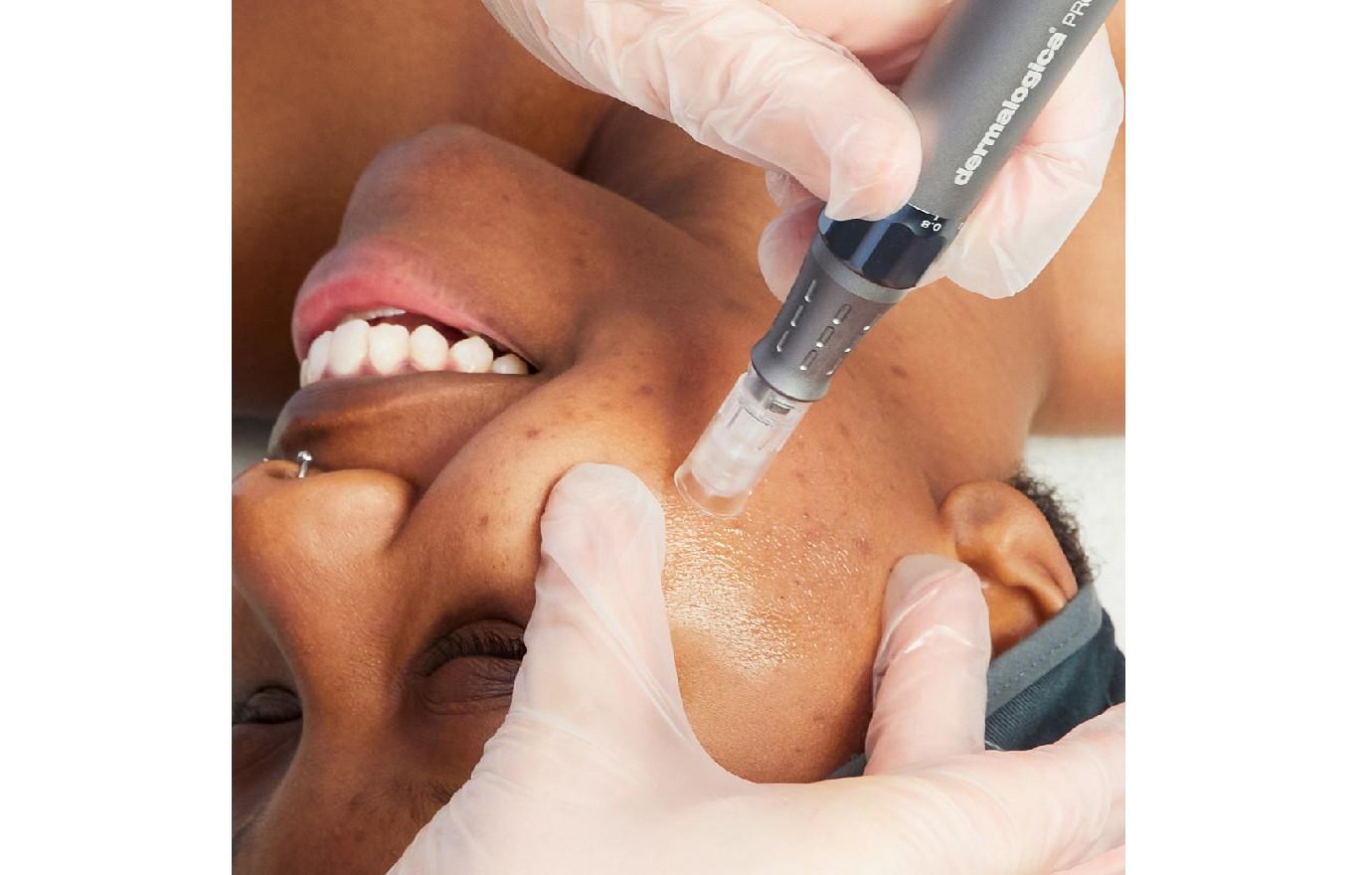 Article continues below advertisement
Never miss a story — sign up for the OK! newsletter to stay up-to-date on the best of what OK! has to offer. It's gossip too good to wait for!
"What's different about our professional skin treatments is that we always make sure that we're doing what's right for the individual that's coming in for the treatment. We individually train every single professional skin therapist that does any treatment, like LuminFusion, as well as train them to be able to customize it to suit your skin's needs," she adds. "Globally, we train over 100,000 professional skin therapists every year. Odds are, if you have had a treatment somewhere at some point in time, we most likely trained them. And I think that that's what makes our treatments different is how incredibly well trained and professional our skin therapists are to be able to really think about what's happening with your skin, and knowing exactly what it is that they need to do to get the results for you."