NEWS
Howard Stern Defends Donald Trump's Controversial Town Hall: 'It Was Really Entertaining'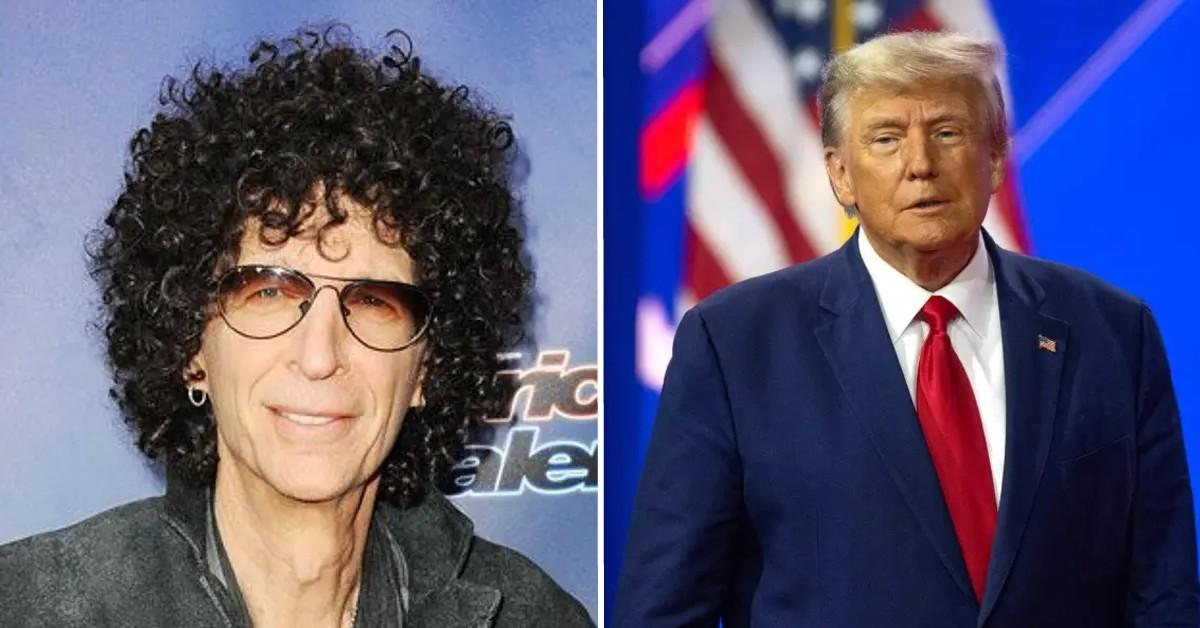 While most people were enraged over Donald Trump's town hall, Howard Stern took a different approach.
On the Monday edition of The Howard Stern Show, the radio personality shared his thoughts on the chit-chat, which aired on May 10 on CNN.
Article continues below advertisement
"Everyone had their tits in a twist over Trump being on there, and the audience was like laughing and, you know, cheering him on, and a lot of people got upset about it," Stern said. "I don't know, I thought it was f******* — really fucking interesting and entertaining. I'm pretty sure anybody who didn't like Trump hated him even more after that."
"I mean, his fans love him. I thought it was an interesting thing to watch it. I do think, however, they should have all the candidates if they want," Stern continued, as he named Nikki Haley and Ron DeSantis.
But Stern, 69, had one bone to pick: he wasn't pleased with the audience.
"I thought it was really weird when they were laughing at the woman who just won a sexual assault case. I thought that was really f****** strange. But some of those people in the audience looked a little bizarre, if you know what I mean. Like, maybe one or two had some issues at birth, but I don't know," Stern noted, referring to E. Jean Carroll's case in which Trump was found liable for sexual abuse and defamation last week.
Article continues below advertisement
As OK! previously reported, Trump told a slew of lies during the conversation with Kaitlan Collins, including how he didn't lose the 2020 election.
"It's a shame what happened," he later said, referring to President Joe Biden. "It's a very sad thing for our country. Our country has gone to hell. If you take a look at our boarders, our military has been bad, you look at what's happened to inflation. It's destroying our country. In many ways we've become a third world country."
Never miss a story — sign up for the OK! newsletter to stay up-to-date on the best of what OK! has to offer. It's gossip too good to wait for!
Article continues below advertisement
Despite the outrage, Trump actually praised CNN.
"People are criticizing CNN for giving me a Forum to tell the TRUTH," Trump wrote on his platform Truth Social on Thursday, May 11. "I believe it was a very smart thing that they did, with Sky High Ratings that they haven't seen in a very long time. It was by far the biggest Show of the night, the week, and the month!"
Article continues below advertisement