NEWS
Inside Barbara Walters' Sad Last Days Prior to Death at 93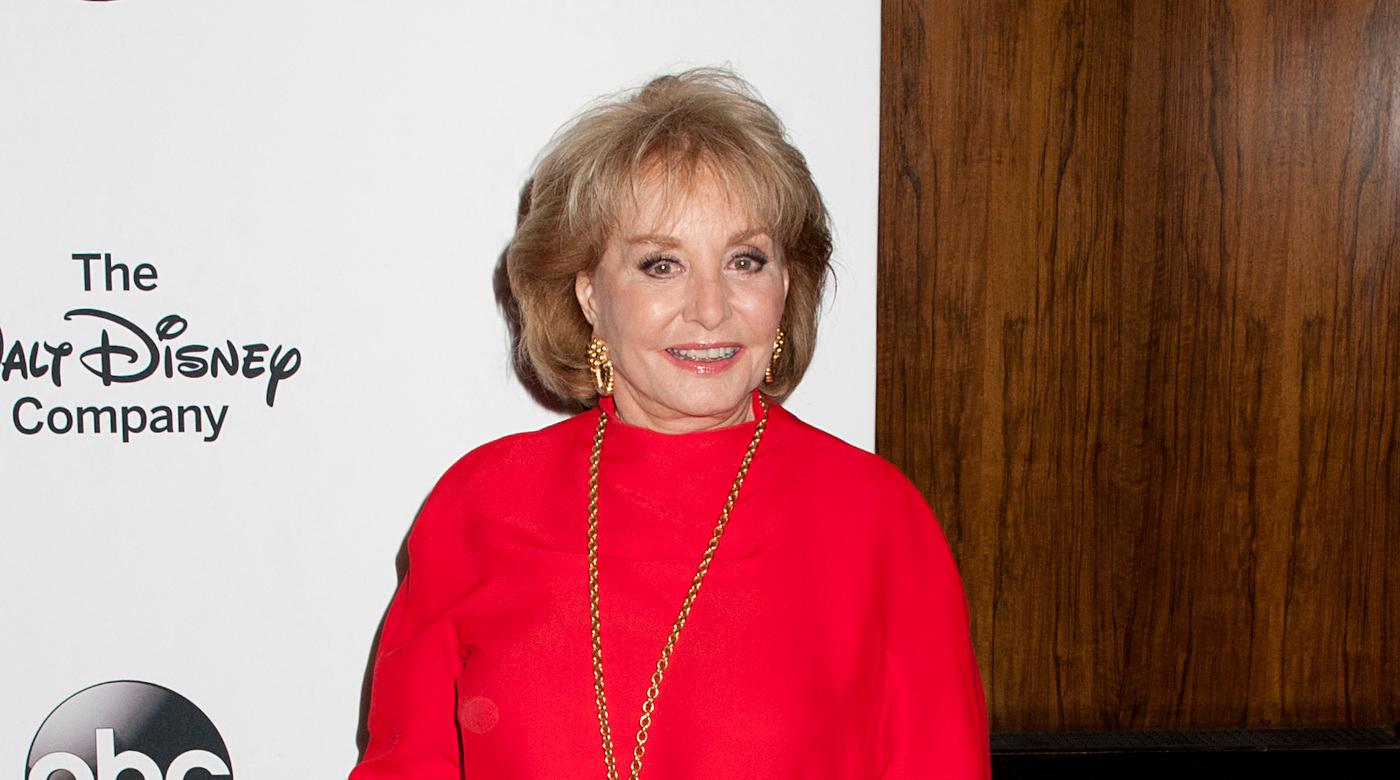 At 93, legendary TV trailblazer Barbara Walters was living her sad last days stuck inside her New York City apartment, wheelchair-bound and suffering from advanced dementia prior to her death, an insider spilled. The once wildly vibrant newscaster — who founded The View, was a host on 20/20 and an anchorwoman on ABC Evening News — spent her time as a lonely recluse, either napping or staring out the window at the streets she walked during her time as a VIP.
Article continues below advertisement
Walters had interviewed some of the most important people in the world, including Fidel Castro, John Wayne, Clint Eastwood, Richard Nix- on, Egyptian president Anwar Al Sadat, Libya's Muammar al-Gaddafi, King Hussein of Jordan and many others. Once a globe-trotting social butterfly, Walters hobnobbed with movie stars, enjoyed Broadway shows and five-star New York restaurants, but she hadn't been photographed in public or seen outside her Manhattan home since 2016. "Barbara is just a shadow of herself," said a pal. "She often doesn't remember what day it is, or who her famous friends and former colleagues are."
In 2014, the former journalist retired from The View and slipped out of the spotlight. After that, she popped up sporadically. Her final on-air interview was of presidential candidate Donald Trump for ABC News in December 2015. "Her friends suspect her health plunged years ago when she stopped posting on social media," spilled an insider.
Article continues below advertisement
Walters was born in Boston, Mass., on September 25, 1929, to Dena and Louis Walters. Her dad was a Broadway producer who produced the famous Ziegfeld Follies in 1943, and according to Walters, her father made and lost several fortunes throughout his life. During good times, he would take his daughter to the rehearsals of the nightclub shows he directed and produced. The actresses and dancers would make a huge fuss over her. So it was only natural Walters would want to become a part of the showbiz world herself. Walters has said she was so successful as an interviewer because being surrounded by celebrities when she was young kept her from being "in awe" of them.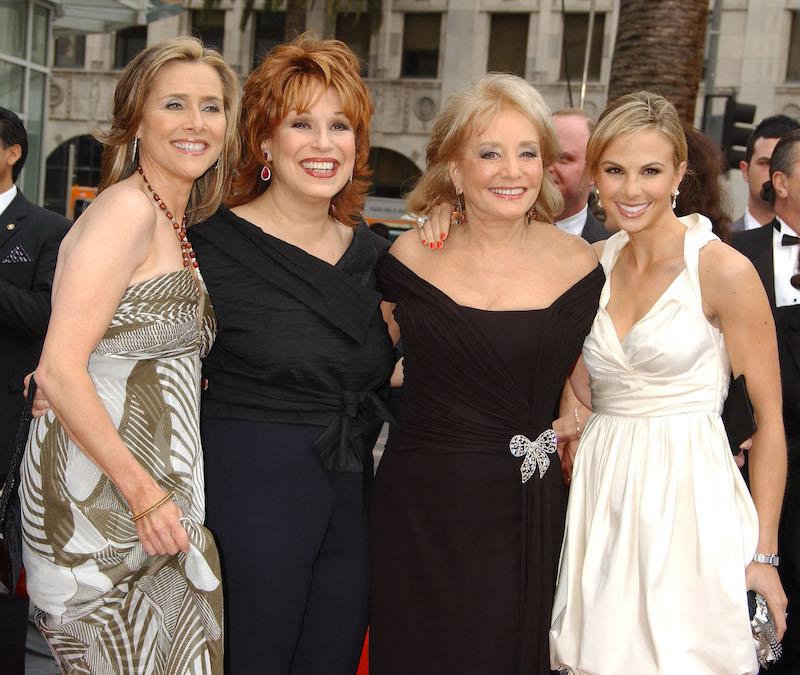 Article continues below advertisement
That made Walters able to get up close and personal with some of the hottest men on the planet — but the one who really made her day was Clint Eastwood! "We did an interview, and he began to flirt," Walters once revealed about her 1980 sit-down with Eastwood. "And I fell apart." The former Today newswoman admitted that although she had it all — money, fame, a place in history — there was one thing she wanted: to look like Audrey Hepburn. "I interviewed her at one point, and she was simply lovely," said Walters.
"I had short hair and bangs," to imitate her Breakfast at Tiffany's idol. "I just thought she was the most beautiful."
Walters became friends with John Wayne during his last television interview in 1979. At the end, she told The Duke to "stick around for a while," to which he replied, "I sure want to."
Tragically, he was dead just three months later. Walters says she was most touched by her talk with Superman icon Christopher Reeve after he became paralyzed from a horseback riding accident. And at one point there were rumors Cuban dictator Fidel Castro was a paramour! She found singing superstar Cher a "delight to talk to" when she interviewed her in the 1980s with the two of them sitting around like BFFs — gabbing on a sheepskin throw rug! But there were plenty of folks she interviewed who turned out to be less than lovable.
Like every girl on the planet, young Walters was a big fan of crooner Frank Sinatra, but he "took a hate to me," she said. Ol' Blue Eyes famously called her "the ugliest broad on television." Interviews with Katharine Hepburn and kidnapped heiress Patty Hearst were two others who didn't gel with Walters. In 1997, she co-founded The View, which is still going strong today, with host Joy Behar and Whoopi Goldberg among the changing co-hosts.
Article continues below advertisement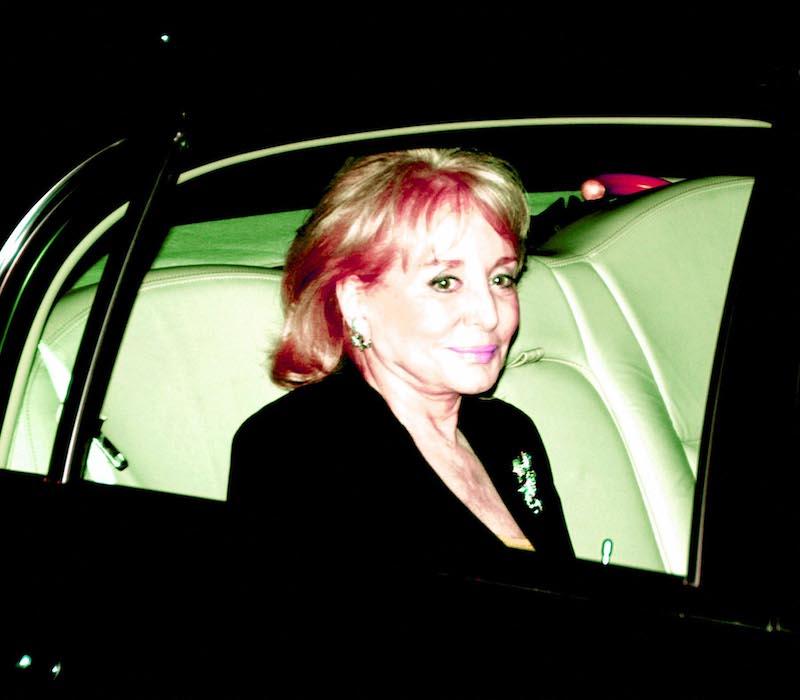 Article continues below advertisement
Never miss a story — sign up for the OK! newsletter to stay up-to-date on the best of what OK! has to offer. It's gossip too good to wait for!
Along the way, Walters married four times to three different men, and has an adopted daughter named Jacqueline, who has always preferred to remain private.
"She is mostly confined to her bed, where she naps most of the time," an insider said before her death. Sadly, Walters at first remained hardy in her golden years, "but she was a virtual skeleton and so fragile, and in a wheelchair."