NEWS
Personality Clash!
Inside Details On 'Today' Show Hosts Savannah Guthrie & Hoda Kotb's Simmering Feud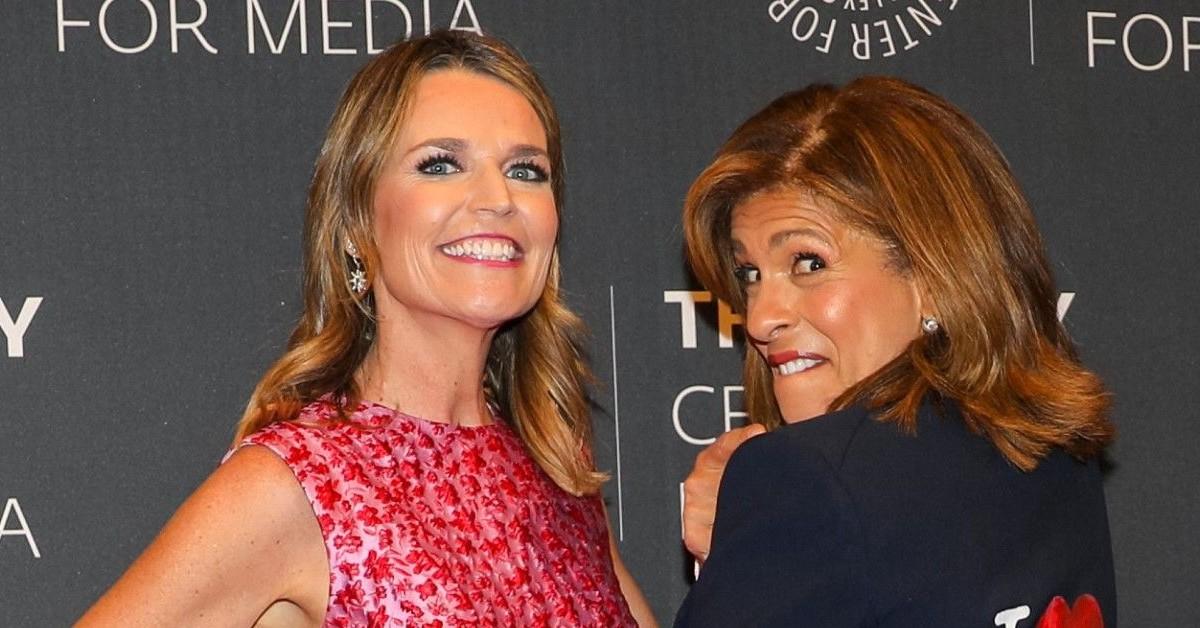 Are Savannah Guthrie and Hoda Kotb's personalities simply incompatible? Sources spilled the on-set tensions between the two broadcast journalists are making work a stressful environment for everyone involved.
The Today show cohosts' feud has been simmering beneath the surface for months as rumors swirl on reasons behind their increasingly awkward interactions with each other.
Article continues below advertisement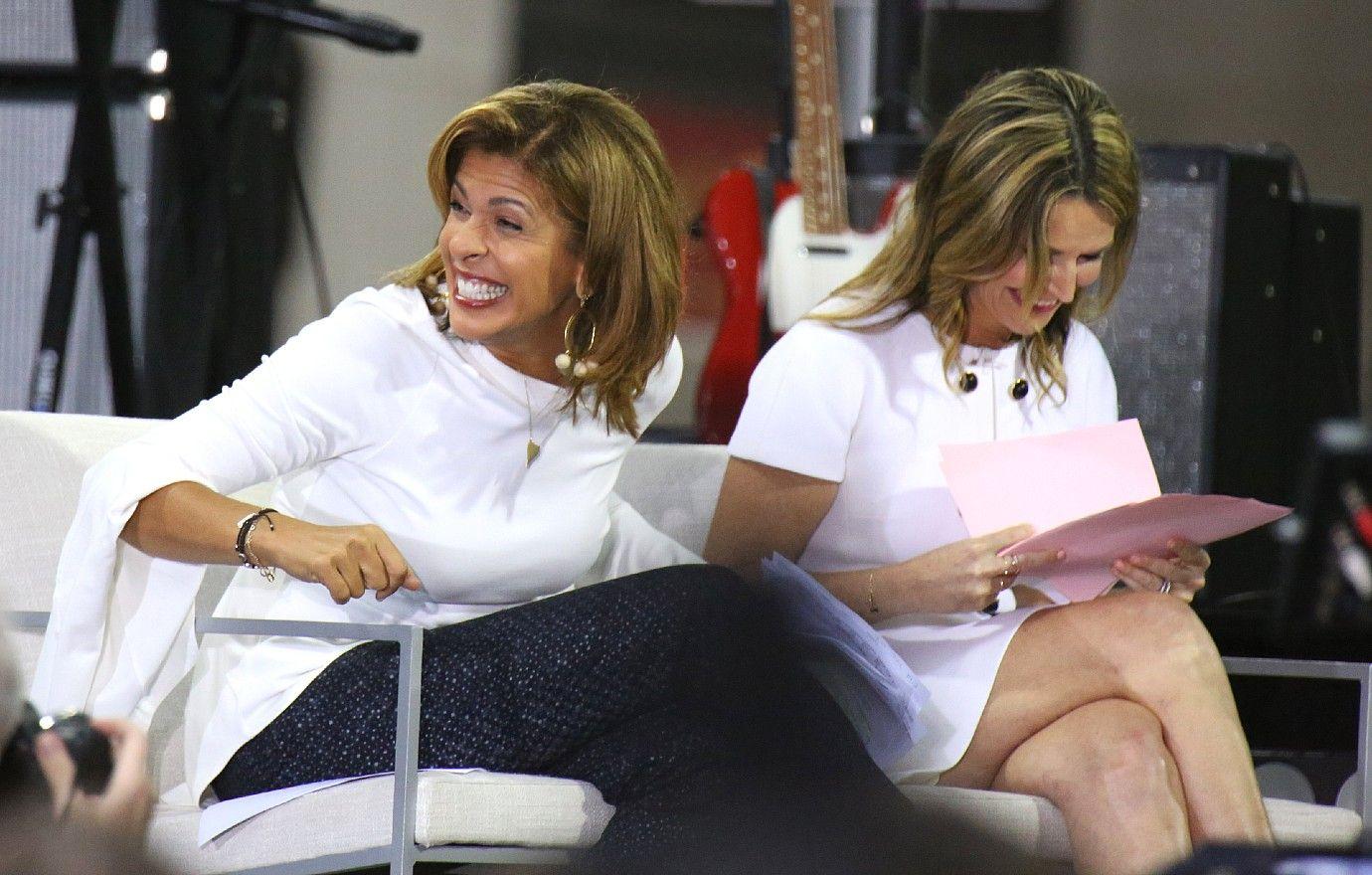 Article continues below advertisement
As OK! previously reported, the cohosts recently caught the attention of fans while filming a cooking segment that took an uncomfortable turn. Guthrie was making a salad while cookbook author Elizabeth Heiskell was speaking, when suddenly Kotb asked if they were finished, irking the other host.
"Yeah, that's it. Moving on. We'll just move on, we don't have time for all that," Guthrie replied.
Article continues below advertisement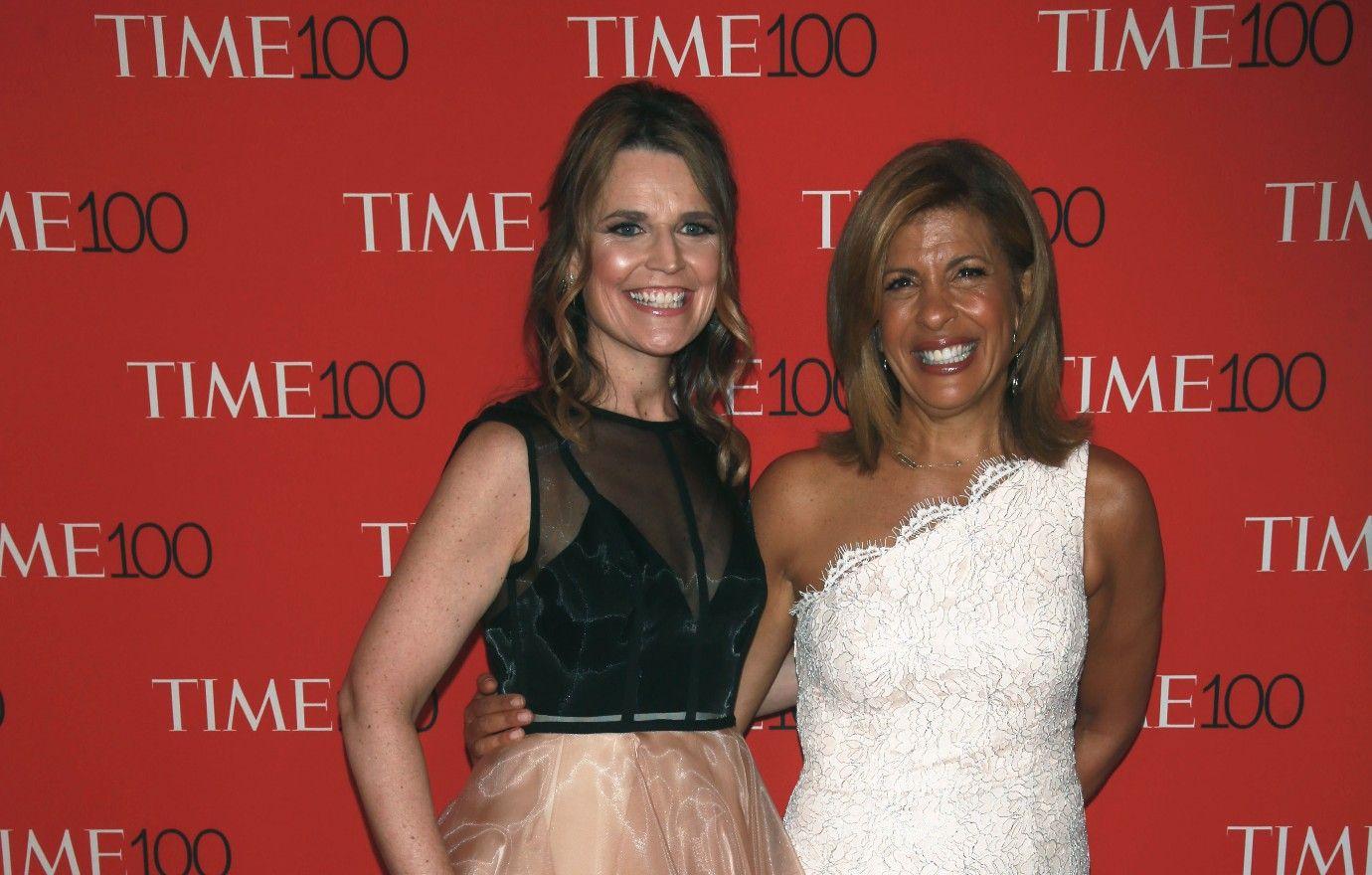 "What is noticeable in the screen grab for the video is that Hoda is in the background reaching under Savannah to taste [of the food]," the body language expert noted of the awkward on-screen moment. "Savannah is looking directly at the Chef and speaking to the Chef while reaching out with her palm making a patting down motion in front of her to stop her, and flicking her fingers toward the check to move her along."
"We see Hoda ignore the command, but put her head down, showing she is doing something 'Bad' and tasting it anyway as she gives a stuttered, slightly tense, but still playful laugh," the expert added, per The Sun. "Savannah is more of a Corrector on the DISC personality assessment and wants to get things right."
Despite the tense relationship between Guthrie and Kotb, Today viewership continues to soar as fans seemingly tune in for tidbits of their rumored feud. In the first week of July, viewers jumped up to 2.7 million — only a little behind Good Morning America who earned 2.9 million viewers.