NEWS
Ireland Baldwin Poses Nude In Black Thigh-High Boots — See The Sexy Snap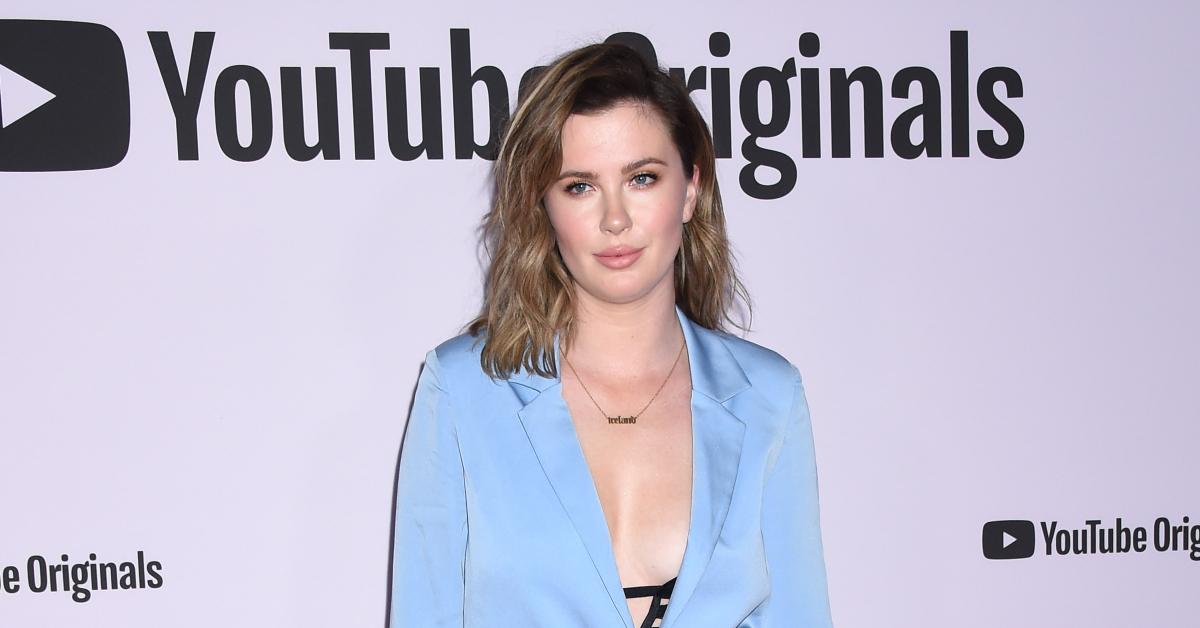 These boots were made for walking! Ireland Baldwin posed in knee-high boots on Instagram and nothing else in some nude shots.
Article continues below advertisement
"@tamaramellon [Tamara Mellon] thigh highs make my skin glow," Baldwin captioned the saucy set of images, which she posted on Wednesday, January 6.
In the first set, she clutched her bare chest with her hands and raised her knees to show off the cute shoes. The blonde beauty was bare-faced and tied half of her tresses back. Baldwin's stunning tattoos were also displayed in the photo.
In the second shot, Baldwin's followers got a look at her assets as she walked up stairs completely naked — except for the boots, of course. She then showed off her pretty face in a selfie, which cut off just before her chest.
Article continues below advertisement
Article continues below advertisement
"Those boots tho 🧐🔥," one fan commented. "HOTTTTT," another gushed. "Being YOU makes your skin glow too! Beautiful inside and out," a third fan wrote.
"Doesn't ur dad follow u?" several users pointed out, as her father, Alec Baldwin, is very likely to have seen the seductive pics of his daughter.
Ireland is no stranger to posting thirst traps. In November, she managed to turn "I Voted" stickers into nipple covers to urge fans to vote and even stripped down on the 'gram.
Last week, she shared a nude throwback from a photoshoot, where she posed on the beach in nothing but her birthday suit.
Article continues below advertisement
Article continues below advertisement
Ireland's post comes after Alec's wife, Hilaria Baldwin, was accused of faking her Spanish accent and heritage.
Ireland rushed to defend her stepmother, but in the end said, "I think it's her business and not my own to discuss her family background and answer your questions."
"I simply want to say this and then nothing more. I am fully supportive of any individual of the Latinx community. I will continue to listen and learn," Ireland wrote amid the controversy but backpedaled when a user explained to her that Latina was the wrong term to describe Hilaria since Latinx refers to people from Latin American countries, whereas Hilaria has Spanish roots, which means she is Hispanic.