COUPLES
Shut Down! Jane Krakowski Hilariously Reacts To MyPillow CEO Mike Lindell Secret Romance Rumors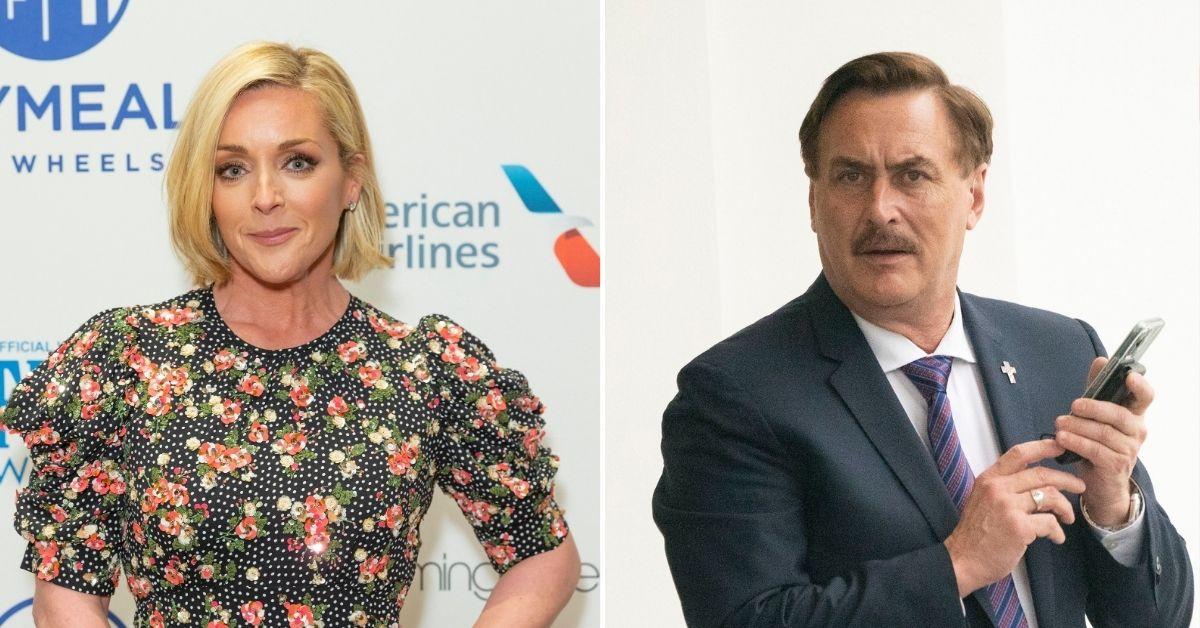 Well, this is awkward! Amid rumors that Jane Krakowski and My Pillow CEO Mike Lindell had a secret romance, the two have made it clear that they don't even know each other.
Article continues below advertisement
Krakowski's representatives say that she has never met Lindell or had any kind of relationship with him but is "in full fledged fantasy relationships with Brad Pitt, Regé-Jean Page and Kermit the Frog and welcomes any and all coverage on those."
"I have never even heard of Jane Krakowski???" Lindell said.
Despite the pair denying the fling, rumors of a romance between them date back to at least November 2020. "I don't know where this silly rumor came from, but it was circulating awhile back and went away and now [it's back] again. I don't get it," a friend of Krakowski told Page Six at the time.
Article continues below advertisement
Lindell reportedly tried to win the 30 Rock alum's affection by showering her with flowers, champagne and gifts almost every week for nearly a year, OK! previously reported.
"She said she had known him for about eight years and that they had been friends but then they started a relationship about a year ago. I don't know exactly what she saw in him but she seemed happy and thought he was a good man," a source spilled.
Article continues below advertisement
"They would fight and Jane would throw all of the gifts that he had given her away. Then they would make up and there would be more gifts again," another source said.
Even though they hold very different political views, "Jane was impressed that Mike had turned his life around, from his recovery from crack cocaine and alcohol addiction to now being sober and worth hundreds of millions of dollars," a pal claimed.
However, the duo seemed like a highly unlikely match for one another.
Article continues below advertisement
"It surprised many of Jane's friends because she's such an icon in the gay community, but here she is dating one of Trump's biggest business backers. I mean he was seen in the West Wing and at Trump rallies and he is probably responsible for half of the revenue of Fox News," another insider said.
Article continues below advertisement
Whatever was allegedly between the two is over now, as "this summer she started a flirtation with a new guy that she spent loads of time with in the Hamptons, so poor Mike was shown the door."
"Jane didn't really talk about why they broke up but she said she didn't like the way he treated women sometimes — particularly his ex-wife," another insider spilled. "Maybe if they'd stayed together he would've focused on Jane rather than trying to question the outcome of the election and advise President Trump on martial law."
Article continues below advertisement
The Daily Mail was the first to report on Lindell and Krakowski's alleged relationship.