NEWS
Pillow Talk! '30 Rock' Star Jane Krakowski Reportedly Had Secret Romance With MyPillow CEO Mike Lindell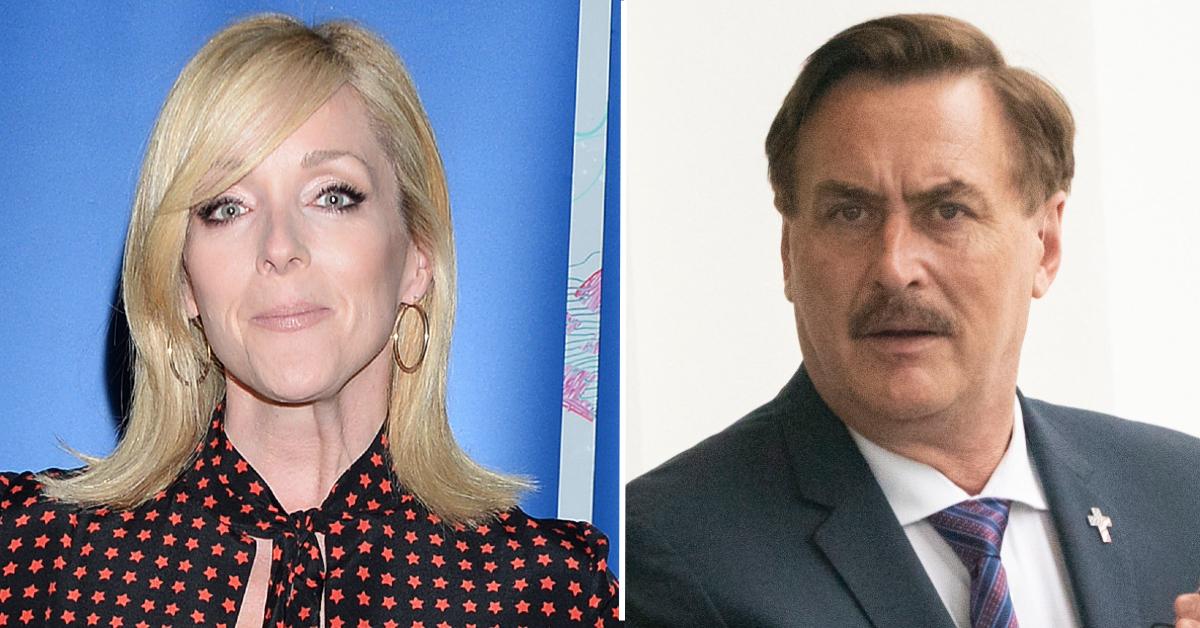 30 Rock actress Jane Krakowski was apparently sharing a pillow for a few months with none other than one of Donald Trump's most staunch supporters, MyPillow CEO Mike Lindell.
According to the Daily Mail, sources reveal that the nine-month relationship between Krakowski, 52, and Lindell, 59, who hold opposing political beliefs, was an "open secret" in New York City, where the two were regularly seen together around the West Village.
Article continues below advertisement
"We'd always joke that Jane had so much money, couldn't she afford her own MyPillow?'" one source joked to the outlet.
"It surprised many of Jane's friends because she's such an icon in the gay community, but here she is dating one of Trump's biggest business backers," the source added. "I mean [Lindell] was seen in the West Wing and at Trump rallies and he is probably responsible for half of the revenue of Fox News."
Article continues below advertisement
"He sent flowers to her almost every week and champagne and bottles of different liquor. She said she had known him for about eight years and that they had been friends but then they started a relationship about a year ago," the source said. "I don't know exactly what she saw in him but she seemed happy and thought he was a good man."
Apparently, Krakowski was impressed that Lindell had managed to overcome addiction and start a multimillion-dollar enterprise in his sobriety, but the two still did have some tense moments. "They would fight and Jane would throw all of the gifts that he had given her away," the source noted. "Then they would make up and there would be more gifts again."
Lindell is already facing all sorts of rejection in the business world, having had his product dumped by a variety of major retailers in the wake of his pushing false claims of election fraud. Bed Bath and Beyond and Kohl's cited poor sales of the product as their reasoning, but Lindell has stated that he believes this is a result of "cancel culture."