NEWS
Jane Seymour's Wild & Crazy Life: 4 Nasty Divorces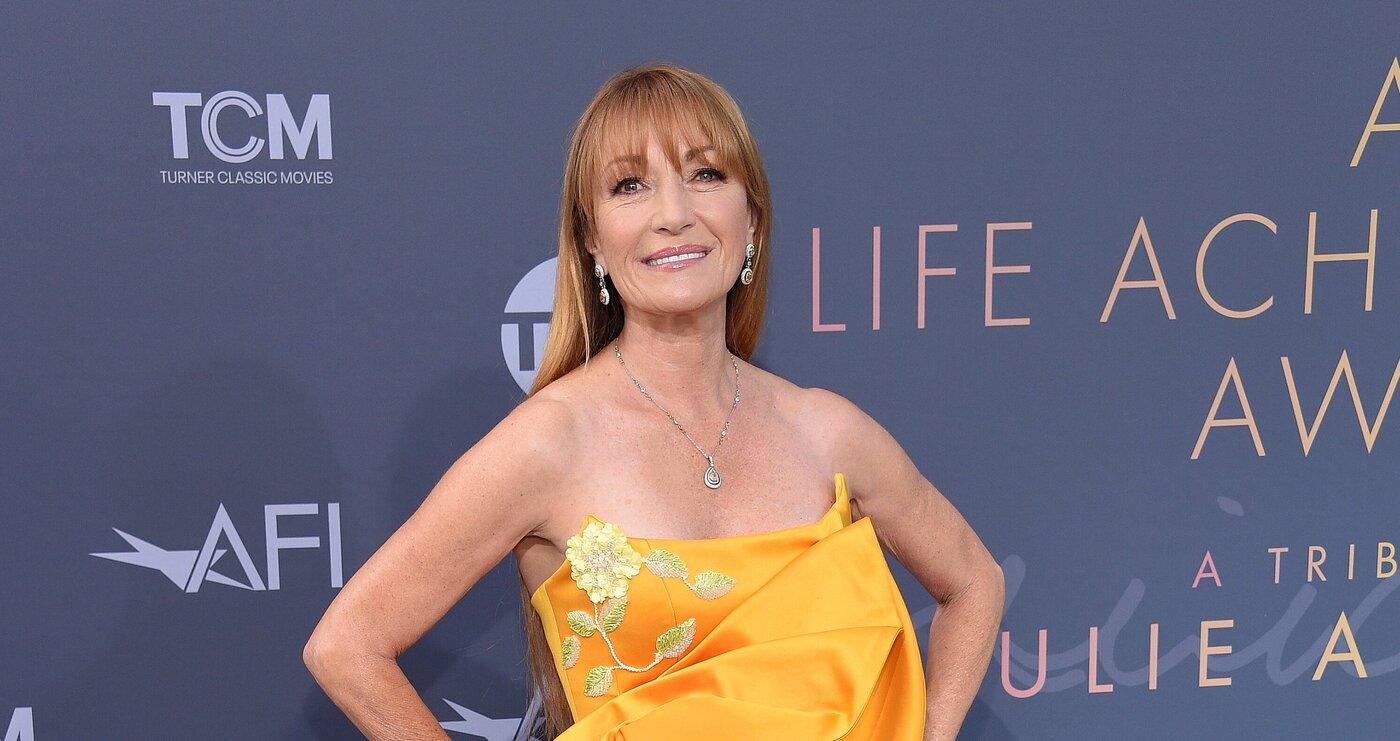 At a still-stunning 72, Jane Seymour has lived a life with more ups and downs than a roller coaster, but there's one thing that never changes for the devoted mother of four — family! "The kids know I would choose family over any role and over anything in my life," said the star. The youthful beauty is mom to daughter Katherine, 40, and son Sean, 36, who she had with third husband David Flynn, and 26-year-old twins John and Kris with fourth husband James Keach. And there's nothing she loves more than having fun in the garden or on the beach with her three grandkids, Rowan, Willa and Luna.
Article continues below advertisement
"I don't know if I'm a great mum. I'm the best mum I know how to be. I think it's all about listening to your children, communicating, and caring enough to be involved in their life," revealed Seymour. The star is also close to her two younger sisters, Sally, 69, and Anne, 67, who live in England, where Seymour was born and raised. "We're very, very close," she shared. Seymour was born Joyce Penelope Wilhelmina Frankenberg on February 15, 1951, but later changed her name to Jane Seymour, after the British queen, thinking it would help in showbiz.
Her dad was a prominent doctor and her mom a nurse. "My parents were pretty inspiring," revealed Seymour. "My mother spoke Dutch, German, French, a little Portuguese, Japanese and Bahasa Malaysian. My father also spoke several languages. So I had a culturally spectacular upbringing!"
After going to the Tring Park School for the Performing Arts, 18-year-old Seymour snagged an uncredited role in her first film in Richard Attenborough's 1969 movie Oh! What a Lovely War. After that she scored international fame when she was cast as Bond girl Solitaire in 1973's Live and Let Die.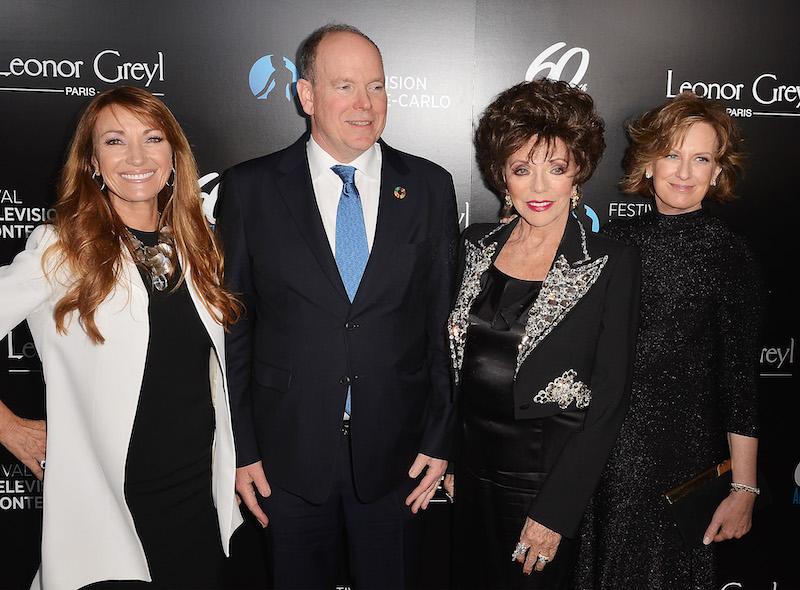 Article continues below advertisement
Fifty years later, she still remembers the adventures on the set in Jamaica. "I was in a scene where I was escaping a voodoo sequence," recalled Seymour. "I was wearing high heels and that white dress, and the thing [a fork lift] collapsed, and my leg would have been broken underneath it; but Roger Moore grabbed me by the hair, which I had plenty, and threw me into himself. So my legs went up in the air, and my full body weight. Obviously my shoulder and my elbow went into his private parts. He was incapacitated for two days thanks to that. These are the fun things you did not see in the Bond film."
Seymour has been in 45 movies, including Somewhere in Time (1980), The Scarlet Pimpernel (1982), Wedding Crashers (2005), The War with Grandpa (2020) and Friendsgiving (2020). She's also appeared in dozens of TV shows, including her turn as fan favorite Dr. Michaela Quinn in Dr. Quinn, Medicine Woman (1993-1998). In addition to her acting career, busy Seymour is the founder of the Open Hearts Foundation as well as an author of several children's books and self-help books. Seymour's string of marriages ended the same way each time — her husbands dumped her for other women.
Article continues below advertisement
"I was married to men who had different issues," said Seymour, "and I never ended the marriages — they did, by finding other people!"
Her first husband was actor-producer Michael Attenborough, from 1971 to 1973. Her next marriage, to Geoffrey Planer lasted only a year from 1977 to 1978, while her third wedding was to actor Flynn. They were wed from 1981 to 1992, and share kids Sean and Katherine. Seymour was last married to actor Keach from 1993 to 2013, finalizing their divorce in 2015. They share twins Kris and John, whom she had at 44 with assistance from the IVF process. She admitted going through a divorce is "painful, depressing and anger-making."
Article continues below advertisement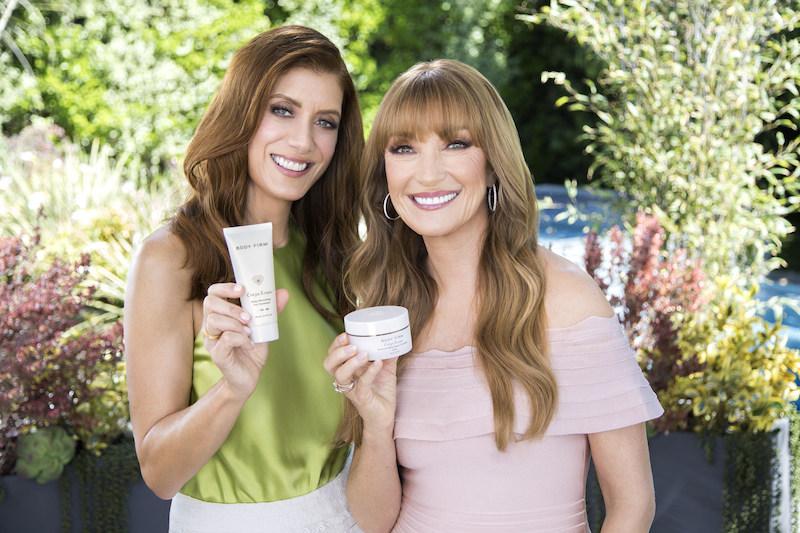 Article continues below advertisement
Never miss a story — sign up for the OK! newsletter to stay up-to-date on the best of what OK! has to offer. It's gossip too good to wait for!
And, she said she's learned through repetitive divorces, the best thing for a divorcing couple to do is "to let go. Try to find a way to communicate and keep what was good in the relationship." That isn't always easy. Part of her problems as a wife was that she kept working, even though some men would rather she stay home. "I had to work for a living," she said. Along the way, Seymour — who's been frequently voted one of the world's sexiest women and has posed for Playboy three times — has had her share of boyfriends, including her Dr. Quinn co-star Joe Lando. "I fell in lust with many co-stars, yes," said Seymour. "I fell madly in lust with my costar on Dr. Quinn. It was wonderful for a very short amount of time, but then they picked up the series after we broke up so we had to pretend to be in lust for the next seven years!"
The feisty lady says she loves the independence of her life now and figures that's the secret to true happiness. She found love with dashing British movie director David Green in 2016, but says she still lives "on my own terms."
"What I've learnt since the last divorce is that I can do it myself. I run my own life. I run my own businesses. I produce my own movies and make my own choices. I'm fortunate to have a partner who is super-smart."
And she has no intention of getting hitched again. "It works so well so why mess with it?" she laughed. "We love one another, but we prioritize our families. I'm incredibly fortunate." Meanwhile, she's loving her role as the title character on Harry Wild, which can be streamed on Roku. Added Seymour, "I'm not quite as wild, sexually, as Harry is, but I do like to have fun!"