EXCLUSIVE
Jasmine Roth Became A HGTV Star By 'Accident' — And Her Thriving Career Is Still 'So Surreal' To Her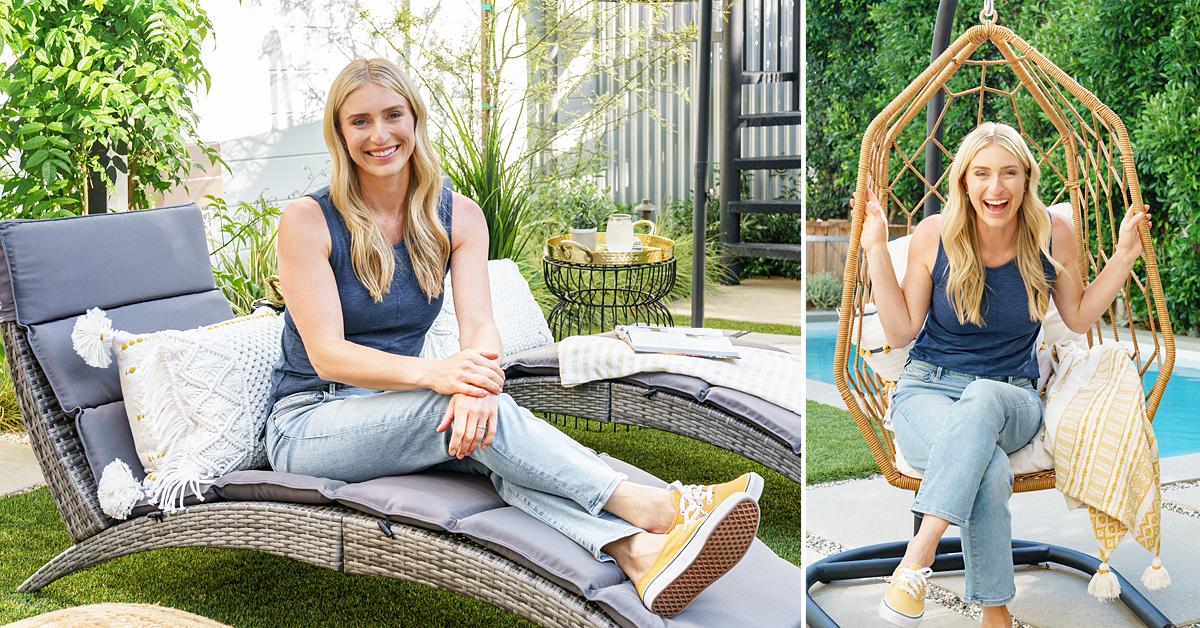 Talk about serendipitous! Jasmine Roth — who stars in multiple HGTV series such as Rock the Block, Hidden Potential and more — always had a passion for design but never "in a million years" did she think it would become her full-time job.
Article continues below advertisement
"I use the hashtag surreal all of the time because every single day I wake up and I am like, 'How is this real? How am I this blessed? How do I have such amazing opportunities?' It was a complete accident," the reality star, 36, exclusively tells OK! while promoting her new partnership with Marshalls.
"A lot of [it was] hard work but [also] just taking advantage of anything that came up," she says of her work ethic. "Any opportunity that came, I try to say yes. Every single day, I am like, 'Oh my gosh. I can't even believe it.' It seems so surreal. I would say hashtag-surreal is the story of my life every single day."
Article continues below advertisement
It all began when Roth began "designing" on the side, which ended up bringing her "such joy."
Article continues below advertisement
"I was like, 'You know what? This is something I want to keep doing and incorporate into my life on a daily basis.' As you can see, it's still going! I still don't know what is going to happen tomorrow. It's an exciting thing."
Article continues below advertisement
Ultimately, the blonde beauty — who recently welcomed baby No. 1 with her husband, Brett Roth — is assisting others when putting together their dream home, which is one of the reasons why she loves her job so much.
"I have the opportunity to work with so many people that everybody has different personalities, and so the challenge of trying to figure out how to make a space so specific to whoever it is that I am working with [is fun]," she explains. "I am so lucky to be able to work with so many different people from different walks of life and hopefully help them a little bit."
Article continues below advertisement
Just in time for summer, the mom-of-one — who recently revamped her patio — also revealed some of her tips and tricks on how to refresh one's outdoor space.
For one, Roth advises others to "start with something that is really cozy and comfortable as far as your furniture goes and then add a pop of color" to the area you are redecorating. For her part, the book author "started with hanging chairs," which were only $99!
Article continues below advertisement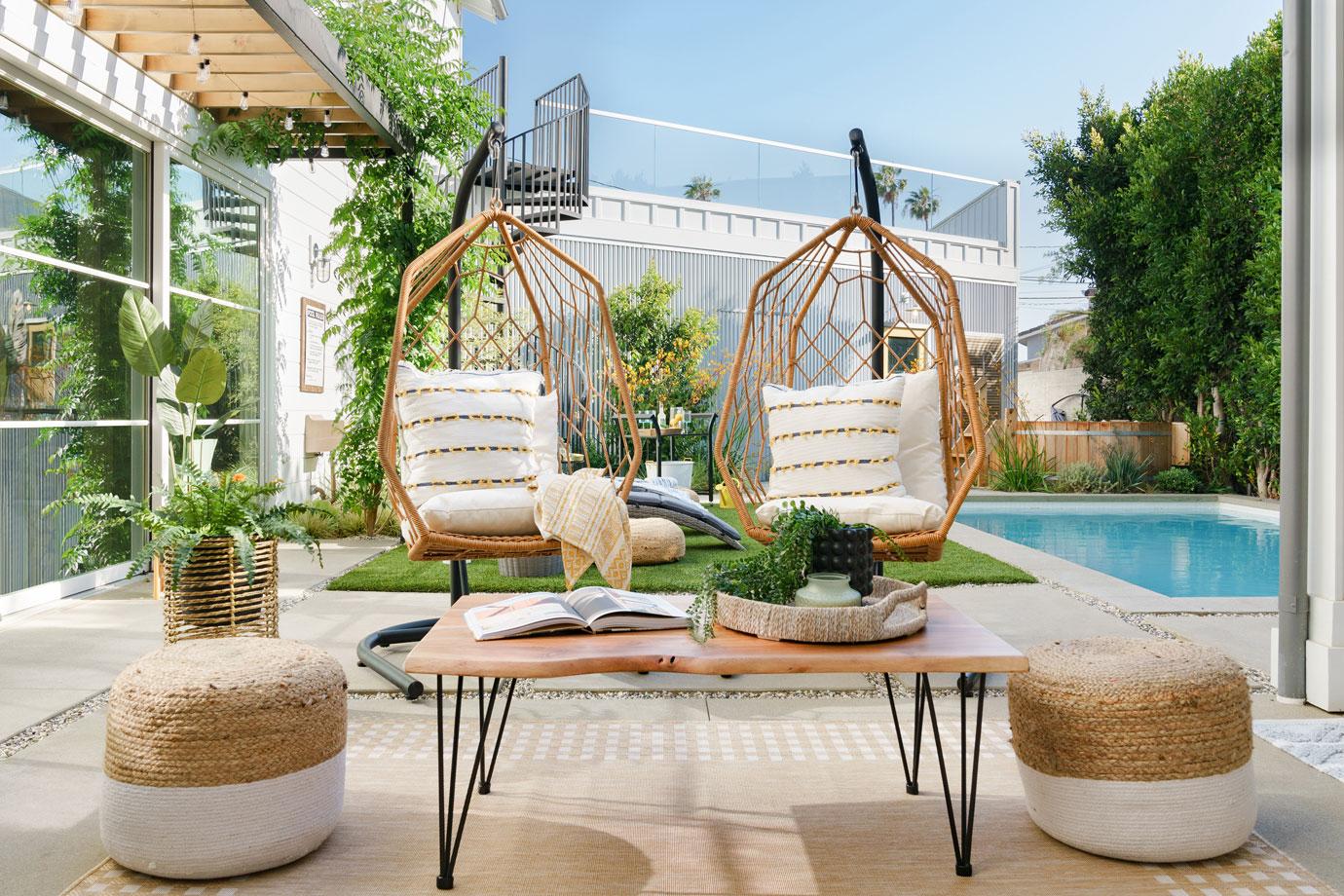 "I went with a yellow, but I think it's important to think about picking at least one accent color when you're designing an outdoor space and kind of using that repeatedly, as it makes the whole space feel cohesive," she says of her new section, which is pictured above. "Marshalls.com has been super helpful for me. Having this opportunity to work with a company like Marshalls and go through and completely design my space like this, it was such a great partnership."