COUPLES
Jason Sudeikis Is 'Heartbroken' Over Olivia Wilde And Harry Styles' Romance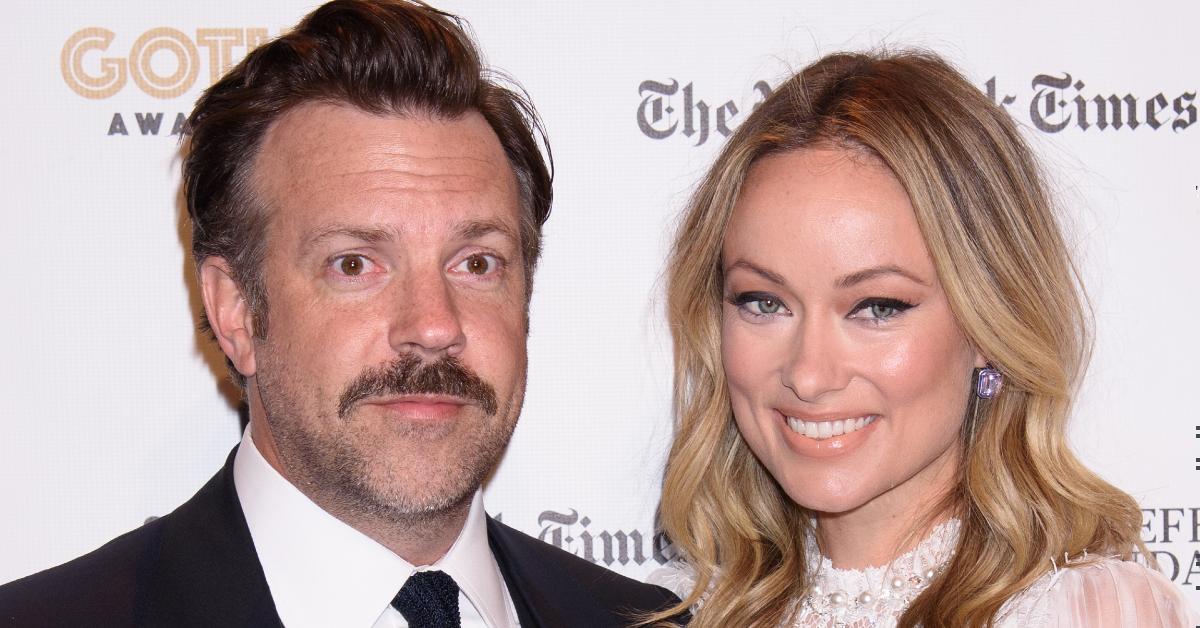 Actor Jason Sudeikis was completely blindsided by his ex Olivia Wilde's relationship with singer Harry Styles, whom reports claim she's been dating for the past couple of weeks.
While the former couple had called it quits at the beginning of 2020, sources close to the situation say they very much still together "as recently as this fall" — right around the time Wilde cast the "Watermelon Sugar" singer in her upcoming thriller, Don't Worry Darling.
After nine years together and welcoming two children, Otis, 6, and Daisy, 4, the actor didn't expect Wilde to end their relationship once things appeared to be back on track for the pair — but apparently, the 36-year-old had already gotten close to Styles, subsequently leading her to end things with Sudeikis for good.
Article continues below advertisement
Sources continued to stress that while the Horrible Bosses 2 star was "heartbroken" about the split, he's not ruled out a reconciliation with Wilde just yet.
"There is still a lot of love there, and he would like to have hope that maybe there's a way for them to repair things. But what happens next remains to be seen," an insider explained.
Wilde and Styles have been in close company for months since the latter is currently working on Wilde's directorial feature film, but a romance between the two didn't occur until a few weeks ago, PEOPLE adds.
*GRABS TISSUES*: CELEB COUPLES WHO CALLED IT QUITS IN 2020
They've been very private about their relationship, but on Wednesday, January 6, neither one of them appeared shy in front of the cameras as they attended a friend's wedding in Montecito, Calif., holding hands and looking every bit of the doting couple fans have been hearing about for the past month.
"They were affectionate around their friends, held hands and looked very happy. They have dated for a few weeks," the insider said.
Filming for Wilde's movie took place in Los Angeles and Palm Springs back in October, and throughout the pair's time filming the upcoming motion picture, Styles and Wilde were said to have been staying at James Corden's house, where they were able to "be alone and keep their relationship very secret," a source said.
INSIDE OLIVIA WILDE & JASON SUDEIKIS' SHOCKING SPLIT: EVERYTHING WE KNOW
And while things aren't looking too good for Sudeikis and his chances to form a reconciliation with his ex, the two have remained cordial with one another and look to be on good terms while co-parenting their children together.
In December, Wilde was photographed embracing the Hall Pass star with a hug after dropping off the kids at her home, giving the impression that despite her blossoming romance with the former One Direction band member, the actress shares no bad blood with Sudeikis.
The former couple first met at an after-party for the season 36 finale of Saturday Night Live, which Sudeikis recalled during an interview on The Late Show in 2017.
"I actually came off looking a little cooler than I really am because I had heard through the grapevine, through mutual friends who weren't exactly her best girlfriends, who would report back, 'Oh you know, I think she's dating someone,'" he said.
"So I didn't make any moves. I was just very, very busy with other things. And next thing you know, I stopped being busy, she stopped dating someone, and then it was off to the races. We sort of reintroduced ourselves. The universe had more in store for us in the fall."