NEWS
Second Police Officer Present At Capitol Riots Dies By Suicide At 35 Years Old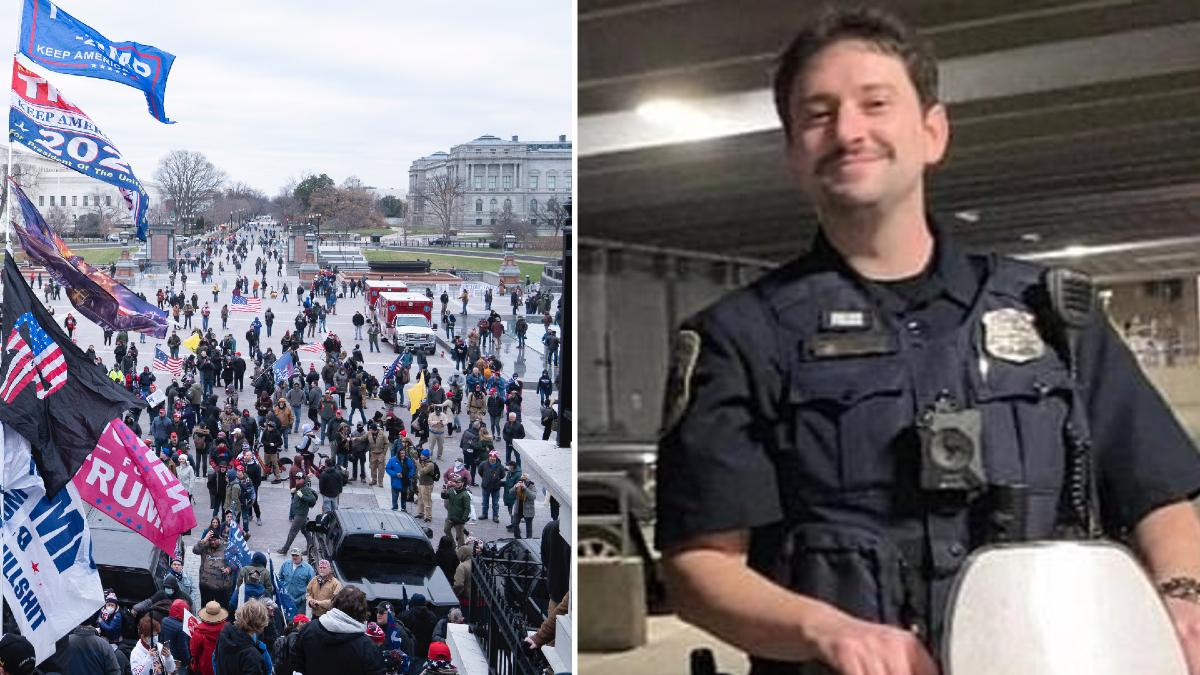 Another police officer who responded to the pro-Donald Trump Washington, D.C. Capitol riots on January 6 has committed suicide following the unprecedented attack.
Jeffrey Smith, 35, who had been a law enforcement officer for 12 years, died by his own hand just days following the siege, according to D.C. Metropolitan Police Department chief Robert J. Contee III, who revealed the news in a statement to Congress.
Article continues below advertisement
Overall, three police officers have died, including Brian Sicknick, who was a 12-year veteran of the USCP. He didn't commit suicide, but lost his life on Friday, January 8, from injuries he sustained during the riots.
"We honor the service and sacrifices of Officers Brian Sicknick, Howard Liebengood, and Jeffery Smith, and offer condolences to all the grieving families," Contee said in his statement, adding: "The costs for this insurrection — both human and monetary — will be steep."
Article continues below advertisement
"The violent attack on the U.S. Capitol was unlike any I have ever experienced in my 30 years in law enforcement here in Washington, D.C.," Capitol police chief Steven Sund said in a previous statement. "Make no mistake — these mass riots were not First Amendment activities; they were criminal riotous behavior." Sund resigned after the riots.
The riots earlier this month had come after sitting-at-the-time President Trump urged his followers to "stop the steal" of the presidency, which he alleges Joe Biden won by fraudulent means. The rioters managed to breach security and enter the House and Senate chambers, causing legislators and officials to scatter to safety.
Biden was sworn into office on January 20 without incident.