NEWS
But First, A Selfie? Police Officer Shocks The Public By Pausing For A Picture While Tragedy Ensues At The Capitol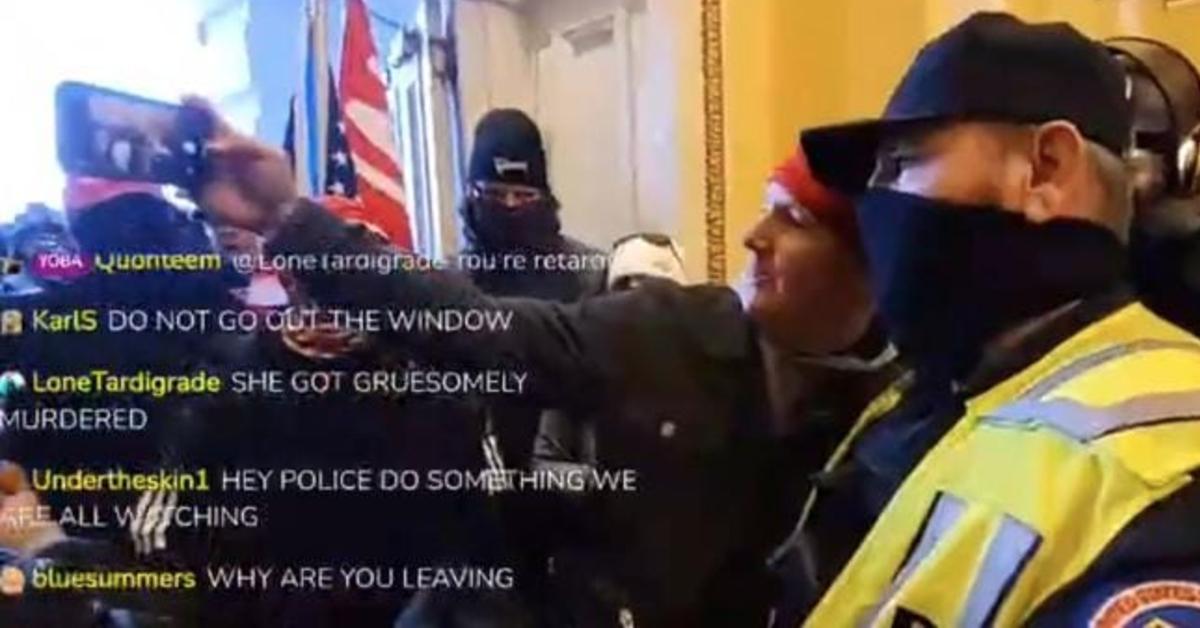 A surprising video shared on social media Wednesday, January 6, captured the moment a police officer at the U.S. Capitol paused in the midst of an unprecedented protest breaching the building's security to take a selfie with a protester.
Article continues below advertisement
Article continues below advertisement
The Wednesday protest, in which some of the participants were armed, was directed at the afternoon's congressional session held to certify the 2020 Electoral College vote, a largely ceremonial process that would officially name Joe Biden President. The vote was being contested by sitting President Trump, who urged his followers in an earlier rally to protest and "stop the steal" of the presidency, which he alleges was won by fraudulent means.
REPUBLICAN FAITHFUL HOLD MASSIVE SUPER-SPREADER EVERT AT TRUMP'S MAR-A-LAGO: SEE PHOTOS
The protest resulted in a reported four deaths, with one woman shot and killed by police. The incident marks the first time the Capitol had been overrun since the 1814 burning of Washington by the British during the War of 1812.
Regardless of the insurgence, on Thursday, January 7, current Vice President Mike Pence confirmed Biden as the winner of the Electoral College count, formally declaring that he will be sworn in as the next President in 13 days. Trump said he still disagrees with the outcome, but promised a peaceful transition.