Oops! Jennifer Aniston Curses During TV Interview After Not Realizing Show Was Live: 'I'm Sure You Could Bleep That' — Watch
Jennifer Aniston is an award-winning actress — not a live talk show host!
The 54-year-old was left flushed with embarrassment after she accidentally slipped up and said a curse word during an interview with This Morning stars Holly Willoughby and Phil Schofield on Thursday, March 16.
Article continues below advertisement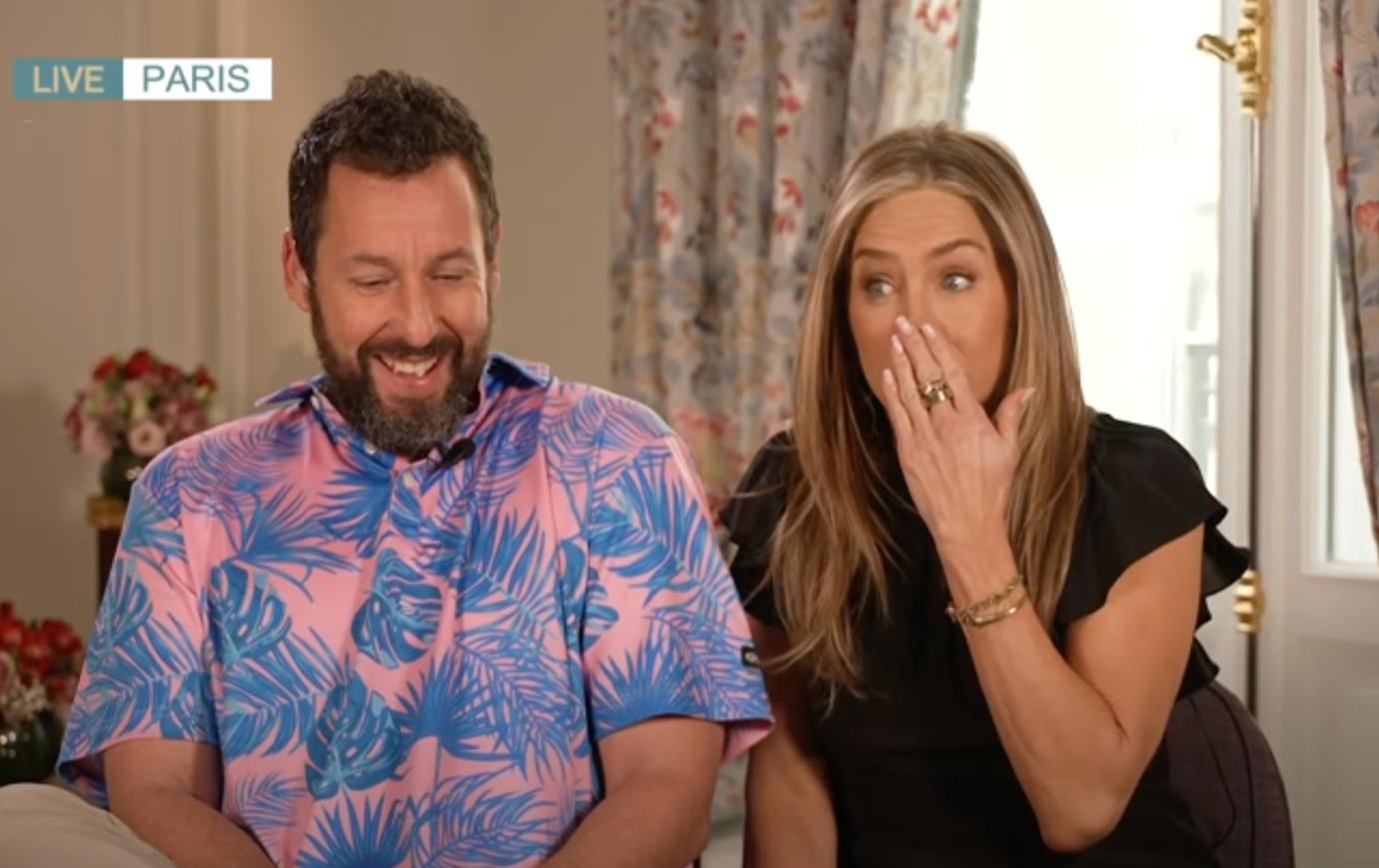 Aniston and her costar Adam Sandler joined as guests on the daily broadcast to discuss their upcoming film Murder Mystery 2, however, the Friends actress seemed to be unaware it was a live show — not a taped one — when the word s*** slipped right out of her mouth.
The famous duo was discussing stunt scenes from their upcoming movie, as Aniston revealed some of them were "actually real."
Article continues below advertisement
"There's real, there's some creation, but Jennifer was scared to fall off the Eiffel Tower. They called 'action,' and she didn't jump, and I just snuck up and pushed her. It was fun to see that reaction," Sandler hilariously confessed of the genuine moment that will soon make it to the big screens.
"I can imagine, someone pretending to push you off the Eiffel Tower. What fun!" Schofield joked of the action-packed stunt the Just Go With It actress performed.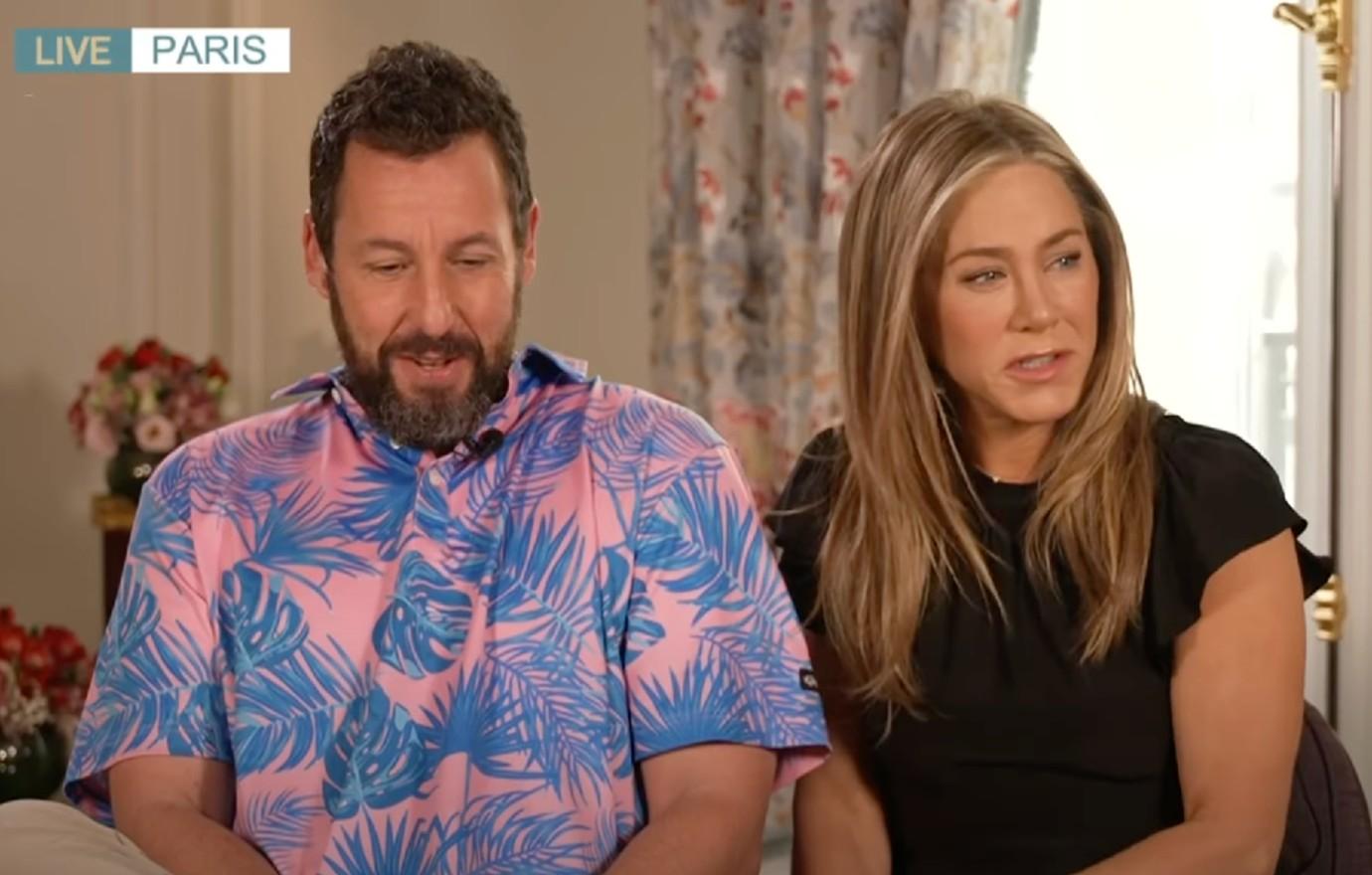 Article continues below advertisement
"Yeah, just for s**** and giggles," Aniston replied — before almost immediately realizing her use of vulgar language and covering her mouth in shocking disbelief by her mistake.
"Sorry about that," Willoughby expressed to those watching the live broadcast, as the We're the Millers star said, "I'm sure you could bleep that."
Never miss a story — sign up for the OK! newsletter to stay up-to-date on the best of what OK! has to offer. It's gossip too good to wait for!
Article continues below advertisement
"No, no — it's live," Schofield informed her, as he could barely contain his laughter. "But don't worry, we love it."
Aniston appeared to be a bit sheepish after the accidental slip-up, however, Sandler wasn't fazed even a bit.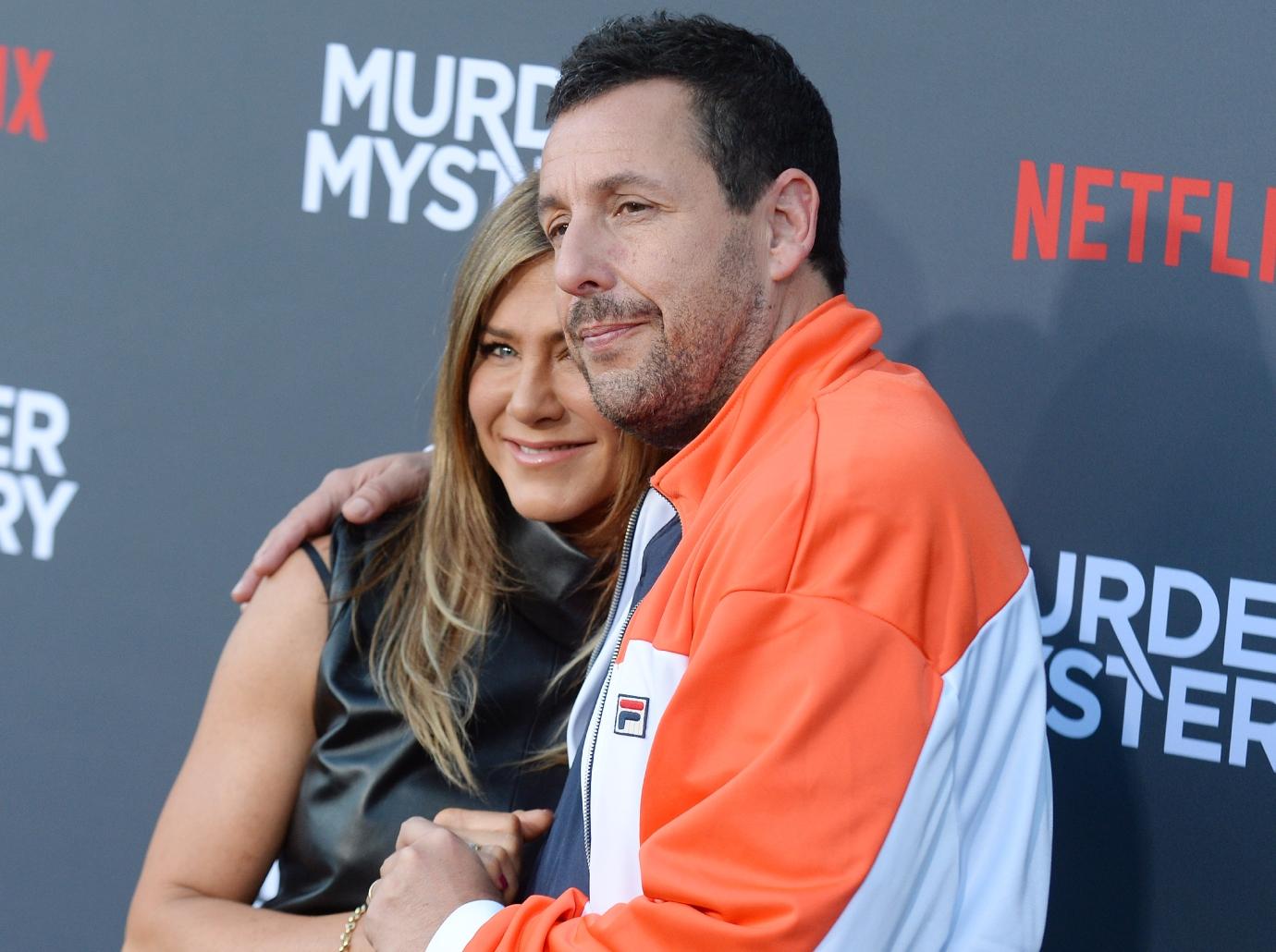 Article continues below advertisement
"At least you said 'giggles.' There was happiness after that!" the famed comedian quipped about his costar's mistake, adding, "Sorry everybody."
Twitter users had mixed reviews about Aniston seemingly not knowing whether the interview was taped or live.
"Ooops, we love Jennifer Aniston," one user expressed, as another harshly ridiculed, "Really you don't know its live? Entitled pieces of ** they are the worst of our society."
"Jennifer saying s**** and giggles on live TV has cracked me up. I love this woman #ThisMorning," a third social media user expressed, while one hater wrote, "I never liked Jennifer Aniston, she can't act worth a damn. Insipid and shallow."