NEWS
Friends Forever: Jennifer Aniston Shares Meaning Behind '11 11' Tattoo On BFF Andrea Bendewald's Birthday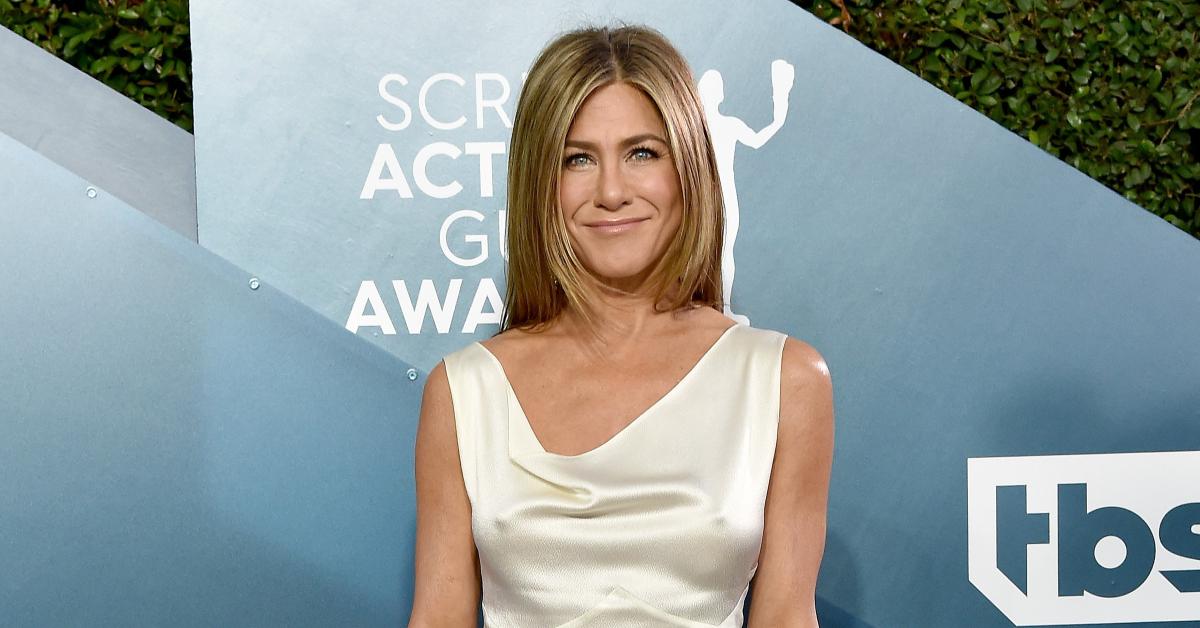 Siri, play Jordin Sparks' "Tattoo."
Jennifer Aniston shared why the "11 11" ink on her wrist is so special in a birthday tribute to BFF Andrea Bendewald.
"Happy birthday to my forever sister from another mister @andreabendewald… 37 years and counting. And the best is yet to come," Aniston posted to her Instagram Story on Thursday, March 3, alongside a black-and-white throwback photo of the pair. The 52-year-old also shared a pic of their matching tattoos.
Article continues below advertisement
Bendewald had similar sentiments on Aniston's birthday last month, also showing off their identical tatts.
"Happy Birthday Jen! 💖🌈💖You are the best-est, most beautiful, talented, big hearted, kind and FUNNY woman on the planet!" she gushed. "Here's to YOU on your BIG day! Of course it's the most 💥powerful💥 day of the year with New Moon in Aquarius!!! 🌙Makes sense that the entire Universe would be in ✨🌎✨alignment with LOVE on your birthday!
"Can't wait to celebrate and make more magical wishes! 11:11✨🙏✨ LOVE WALKING THROUGH THIS LIFETIME WITH YOU. Here's to 37 MORE years of celebrating birthdays.😳🎉 Love you!!! @jenniferaniston."
Article continues below advertisement
Aniston first revealed the tattoo last year and reportedly believes that the numbers are good luck, as she's very spiritual.
"The number 11 is also special to her because of her birthday and [her dog] Norman," a source told PEOPLE, adding that she "still misses" her Welsh Corgie-Terrier who died in 2011. The same year, the Cake actress got her first-ever tattoo to honor the pooch and opted for his name in cursive on the inside of her foot.