ENTERTAINMENT
'We're Back': Jennifer Aniston Debuts A Blonder Look As She Returns To 'The Morning Show' — See The Gorgeous Photo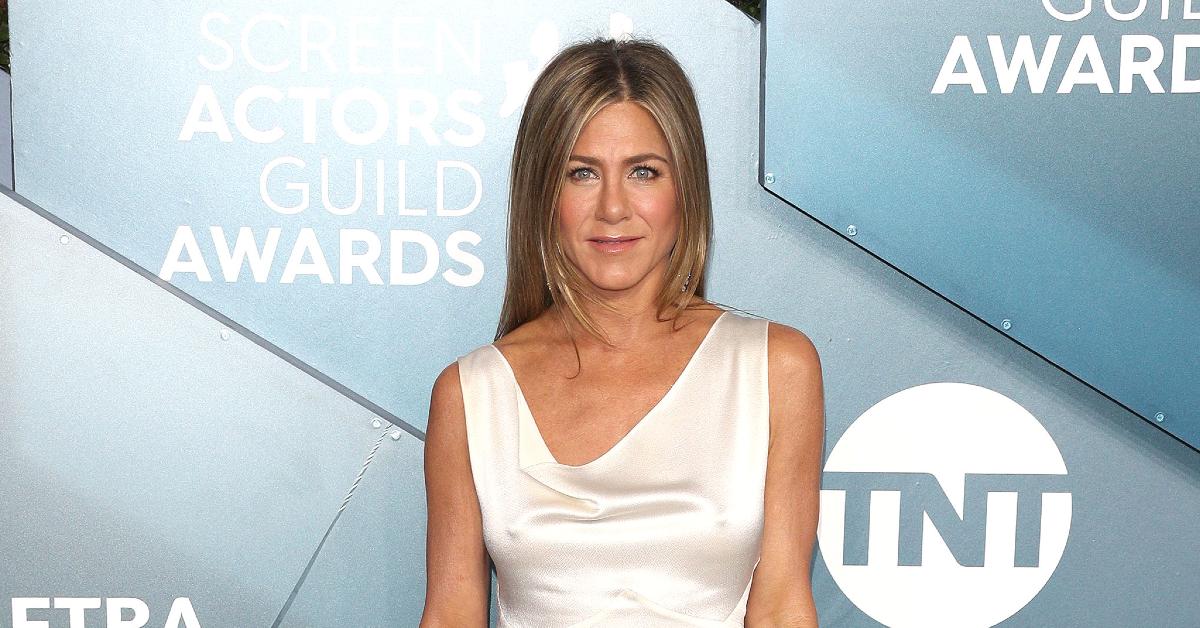 She's no stranger to her hair being the star of the show! Jennifer Aniston set social media ablaze when she showed off her gorgeous new highlights via Instagram on January 26.
Article continues below advertisement
"Aaand, we're back…" Aniston captioned a selfie with hairstylist Chris McMillan, in which she showed off her glowing locks.
In the first snap, the 51-year-old made a kissy face for the camera, while McMillan stood behind her with a mask on. In the second picture, Aniston smiled, as the stylist leaned into her.
The actress revealed that she is back working on The Morning Show, but fans and her A-list pals gushed over her new look.
Article continues below advertisement
Article continues below advertisement
MORE ON:
Reese Witherspoon
Aniston also shared a photo of McMillan with makeup artist Angela Levin on her Instagram Story and dubbed the duo the "dream team."
Aniston plays popular TV show host Alex Levy, who is struggling to find her way in the journalism industry after her partner of 15 years, Mitch Kessler — who is played by Steve Carell — was fired for sexual misconduct.
Article continues below advertisement
Although production of the second season began last year, it was paused due to COVID-19.
Since the show was so popular, a second season was confirmed shortly after season one aired, and Aniston landed a Screen Actors Guild Award for her role.
Article continues below advertisement
"There's different facets to it, and we already shot packages of things," Kudrow told Rob Lowe on the "Literally! With Rob Lowe" podcast.
"It's not a reboot," Kudrow clarified, adding that the reunion is slated to take place on the original soundstage. "It's not like a scripted thing, we're not portraying our characters. It's us getting together, which just doesn't happen a lot and has never happened in front of other people since 2004 when we stopped."
Unfortunately, it sounds like the famous Rachel 'do is unlikely to make a comeback!