NEWS
'That's Just My Face!': Jennifer Lopez Shuts Down Troll Who Accused Singer Of Getting 'Tons Of Botox'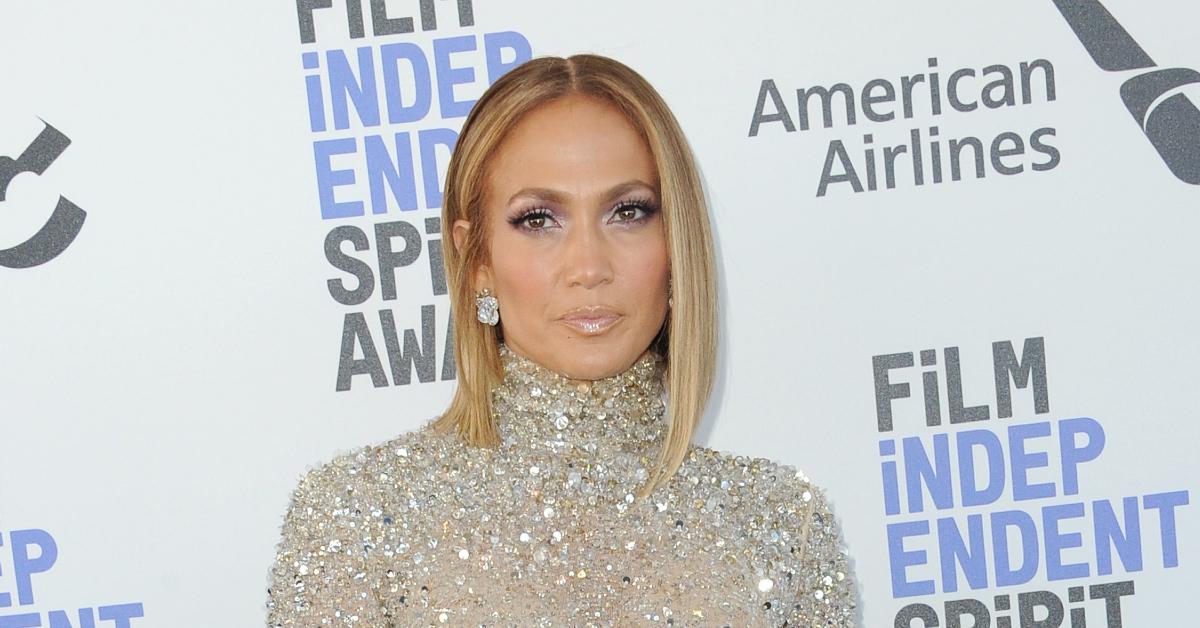 Not having it! Jennifer Lopez set the record straight after one fan accused her of going under the knife.
Article continues below advertisement
Lopez, who recently launched her skincare brand, JLo Beauty, gave fans a glimpse at a face mask from the collection over the weekend.
"OK I just took off the mask. Honestly, I cannot even see a line on my face," Lopez said in the video. "I feel like it took 10 years off my face."
"We've got to change $10,000 a piece for these," she joked.
Article continues below advertisement
"It's the first time I'm releasing this full video of when I first tried out limitless mask!!! Spoiler alert ... we decided not to charge $10,000 for them," Lopez captioned the clip.
Article continues below advertisement
However, some fans were skeptical about Lopez's youthful complexion.
"But can I just mention that brows and forehead doesn't move at all when you talk or try to express ... you definitely have Botox. And tons of it. And it's all good. Just saying," one user wrote.
Article continues below advertisement
"LOL that's just my face!!! For the 500 millionth time ... I have never done Botox or any injectables or surgery!! Just saying," Lopez shot back.
"Get you some JLo Beauty and feel beautiful in your own skin!! And here is another JLo Beauty secret: try spending your time being more positive, kind and uplifting of others. Don't spend your time trying to bring others down that will keep you youthful and beautiful too!!! Sending you love. #beautyfromtheinsideout #beautyhasnoexpirationdate," the singer added.
"Ma'am! Please stop acting like that isn't just genetics and moolah!!!!" another user commented.
Meanwhile, other fans were excited about the product launch and Lopez's bare face.
"You're so beautiful with or without make up!" one gushed.
Article continues below advertisement
"I honestly really don't think she's had any work done guys! She has lines! She has dark circles, her nose isn't perfect! She has good bones and bones can be made to look spectacular! I think she looks great for her age and really I have filler and Botox and as for filler I don't see! And Botox doesn't change ur face so if she has I'm not sure but I really think it's all her," another said.
Article continues below advertisement
Earlier this month, Lopez released the skincare collection — which is available at Sephora and Amazon — and visited Sephora in Brickell City Centre, Miami, Fla., to sign some merchandise.
"The past three years, we've been working on the products, but we finally got them right," she said. "I think I drove everybody a little bit crazy because I didn't want to put my name on anything that didn't work or wasn't exactly what I wanted it to be."
Lopez also gave a hint on what helps her maintain her gorgeous complexion.
"The hero ingredient and the basis of the line was kind of a secret that my mom and aunt had from a very young age, which is olive oil. It's nature's secret ingredient which we don't use enough of," Lopez revealed. "They would use it on their skin and on their body, their face and their hair to get like a glow and to highly hydrate and moisturize."