NEWS
Time With Mom! Jennifer Lopez & Teen Emme Visit Ben Affleck On Set Of Untitled Nike Film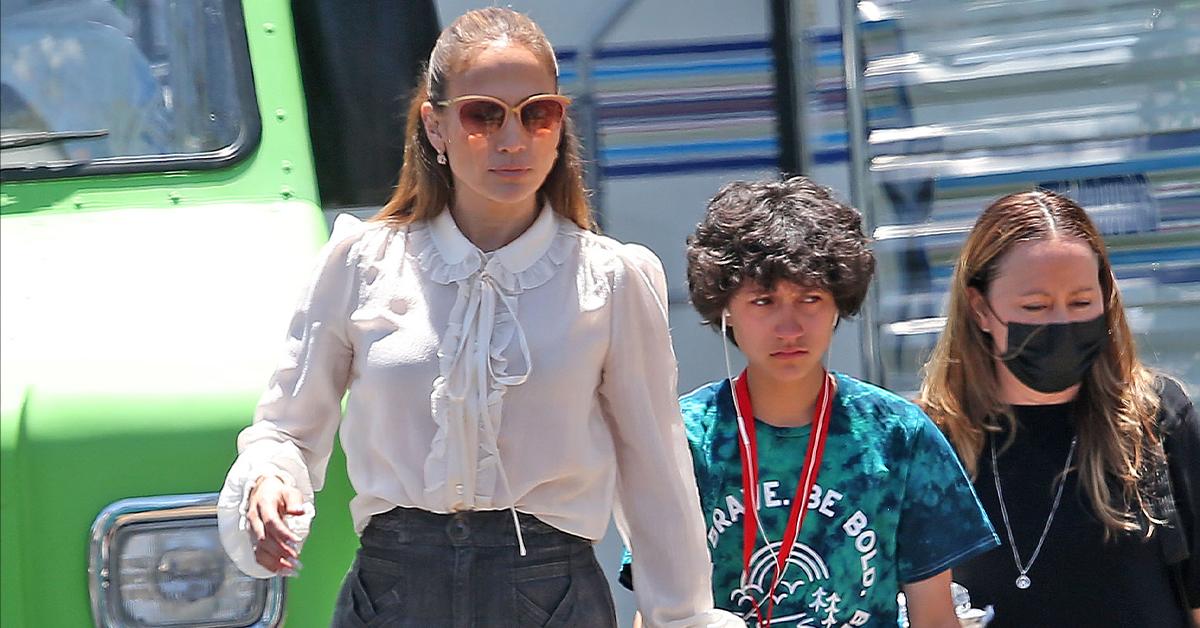 They're back again!
On Monday, June 27, Jennifer Lopez was once again spotted dropping in on her fiancé, Ben Affleck, on the Los Angeles set of his untitled Nike film. During her visit, the "On The Floor" songstress brought along one of her teenage twins, 14-year-old Emme Muñiz, whom Lopez shares with ex-husband Marc Anthony, to say hello.
As usual, Lopez was dressed to the nines during her trip. She paired a lacy, white long-sleeved top with a pair of sleek, high-waisted trousers, completing the polished look with a half-up high ponytail and a pair of tan sunglasses. Emme seemingly embraced the summer SoCal vibes, keeping it sporty with a tie-dyed graphic T-shirt and a pair of cargo-inspired jeans.
Article continues below advertisement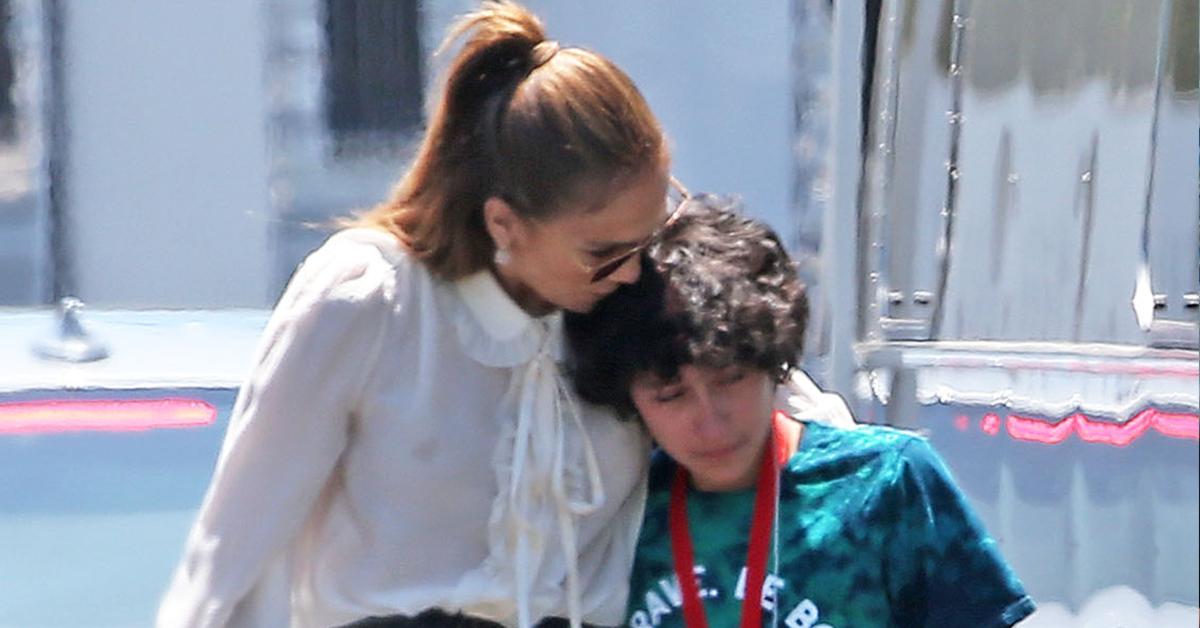 This isn't the only instance Lopez and Emme have been spotted on set. Earlier in June, the parent-child duo dropped by to visit Affleck once again, sporting similar casual looks. Just last week, Lopez took a solo trip to visit Affleck, where the couple was spotted holding hands and chatting with Matt Damon, who also stars in the upcoming movie.
Lopez and Emme's most recent visit comes amid reports that Affleck's 10-year-old son, Samuel Garner, whom he shares with actress Jennifer Garner, allegedly crashed a Lambrogini into a BMW at a car dealership in Los Angeles.
"Ben was at the dealership to test drive a new car," an anonymous source told People of the incident, noting that young Garner "seemed very interested in the exotic cars."
"Ben let him get into the driver's seat of a very expensive Lamborghini," they recalled. "The car ended up reversing into another parked car."
While the source shared that "there seemed to be no damage to the cars," they noted that Affleck appeared less-than-thrilled about the ordeal.
"You could tell that Ben very much regretted letting Sam get into the driver's seat," they continued. "He seemed upset about it."
Shortly after the incident, a representative for Affleck confirmed to the entertainment outlet that there was in fact no harm caused by the collision.
"There was no damage," they explained, taking care to note that "everyone is OK."