Jessica Biel Opens Up About Welcoming 'Secret COVID Baby' With Husband Justin Timberlake
Jessica Biel opened up about quietly welcoming son Phineas with husband Justin Timberlake last summer — and how she wasn't intending to hide her pregnancy from the press.
Article continues below advertisement
On Monday, June 14, the Sinner star, 39, appeared on Dax Shepard's "Armchair Expert" podcast, where she discussed the arrival of the couple's "secret COVID baby" in 2020. "It wasn't like it was supposed to be a secret," Biel explained. "It was just, COVID happened, and then I went to Montana with my family and never left."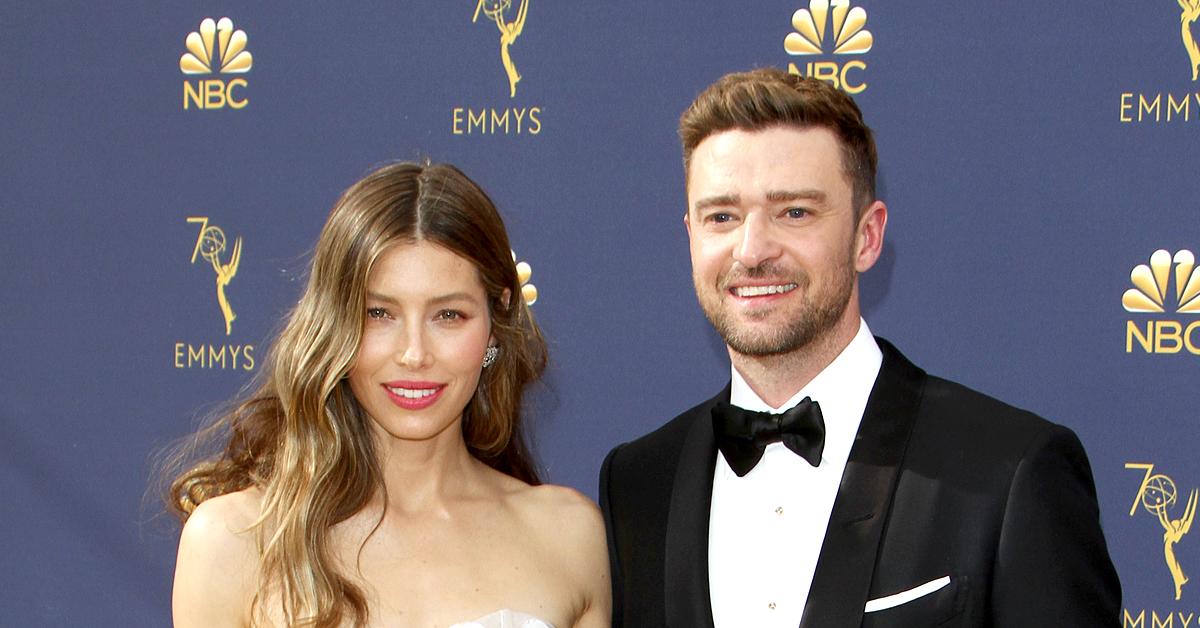 Article continues below advertisement
Welcoming her second child — the couple also share Silas, 6 — during the pandemic brought on a whole new set of challenges. Mostly, the chance that the "SexyBack" singer, 40, wouldn't be allowed to witness the birth of their youngest son. "The hospital restrictions had just changed," Biel recalled. "And there was a moment there that there was nobody allowed at all and I was really getting nervous about that situation."
Article continues below advertisement
"But yes, he was allowed [to be there]," she confirmed. "I think if I had to be there alone, that would have been horrible. I would have been really scared."
Though the 7th Heaven alum claimed she and Timberlake didn't intend for their second child's arrival to be a secret, the couple stayed mum throughout Biel's pregnancy — and news only broke that the pair had welcomed a child after Brian McKnight spilled the beans in a July 2020 interview that his pal had a "new baby." A few months later, the NSYNC singer's former bandmate Lance Bass confirmed the child's arrival, noting Timberlake "would kill" him if he revealed the child's name or gender. (The proud papa finally revealed Phineas' name in January during an appearance on The Ellen DeGeneres Show.)
Article continues below advertisement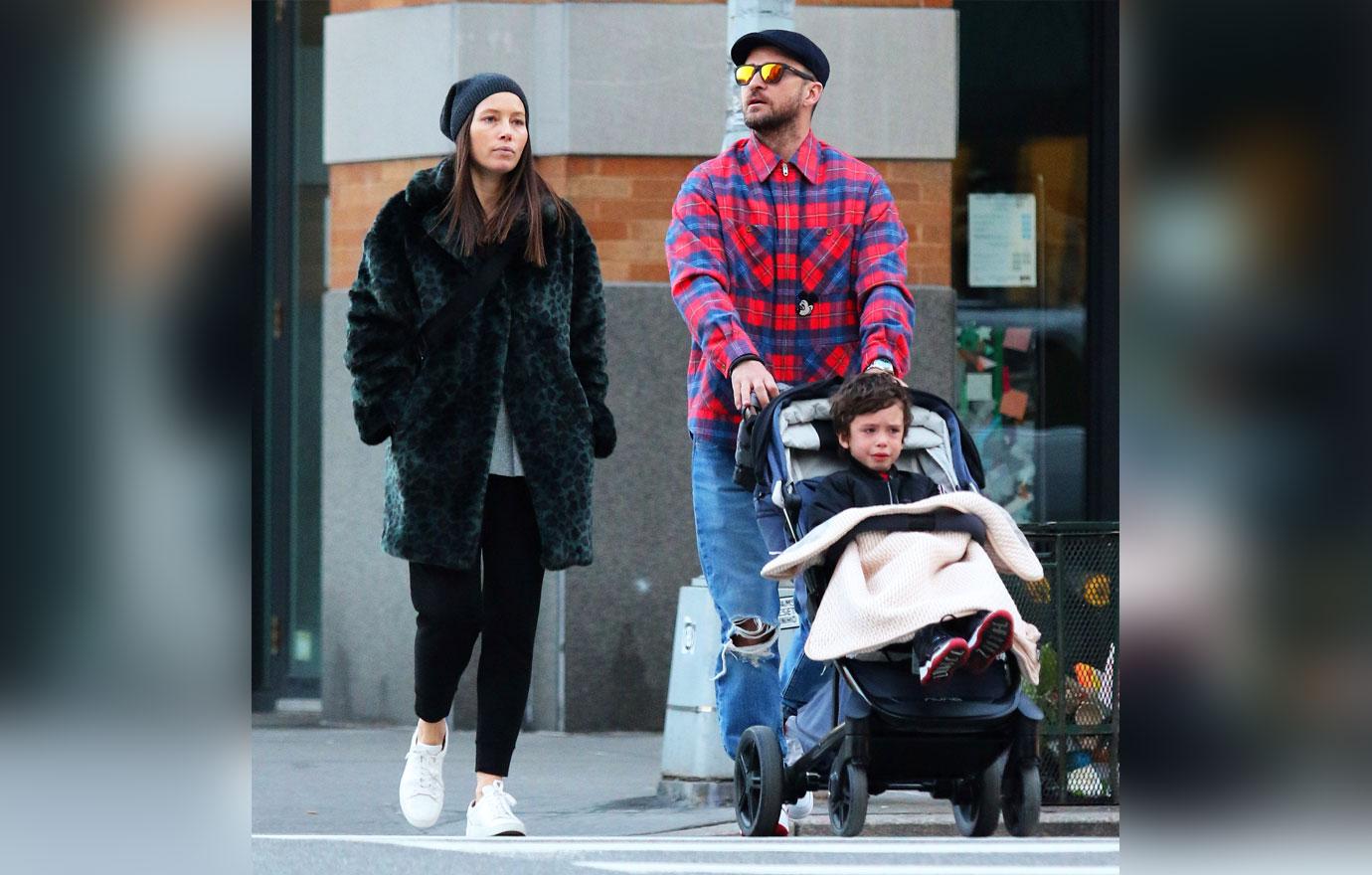 Biel also avoided posting any full-length photos of herself on social media during her pregnancy — which came around the same time her husband was making headlines for his eyebrow-raising behavior.
Article continues below advertisement
In November 2019, footage began to circulate of Timberlake getting a little too cozy with his Palmer costar Alisha Wainwright during a night out in New Orleans. Timberlake later took to Instagram to share a public apology for what he called "a strong lapse in judgment."
Article continues below advertisement
But it seems that all of that is behind them now, with the pair focusing on their family-of-four. For her part, Biel admitted that she hopes their sons don't follow in their parents' professional footsteps. "My knee-jerk reaction is 'Oh God, no. Please no,'" the Cruel Summer executive producer said. "But then I look at these kids and I'm like, 'Oh s**t, they're probably going to be musical. What are we going to do? Like, not let them play the piano or not let them take a voice lesson if that's their passion?' … I don't want to be that parent to stifle a dream."