NEWS
Jessica Simpson Admits She Was Pursued By A Member From Backstreet Boys & *NSYNC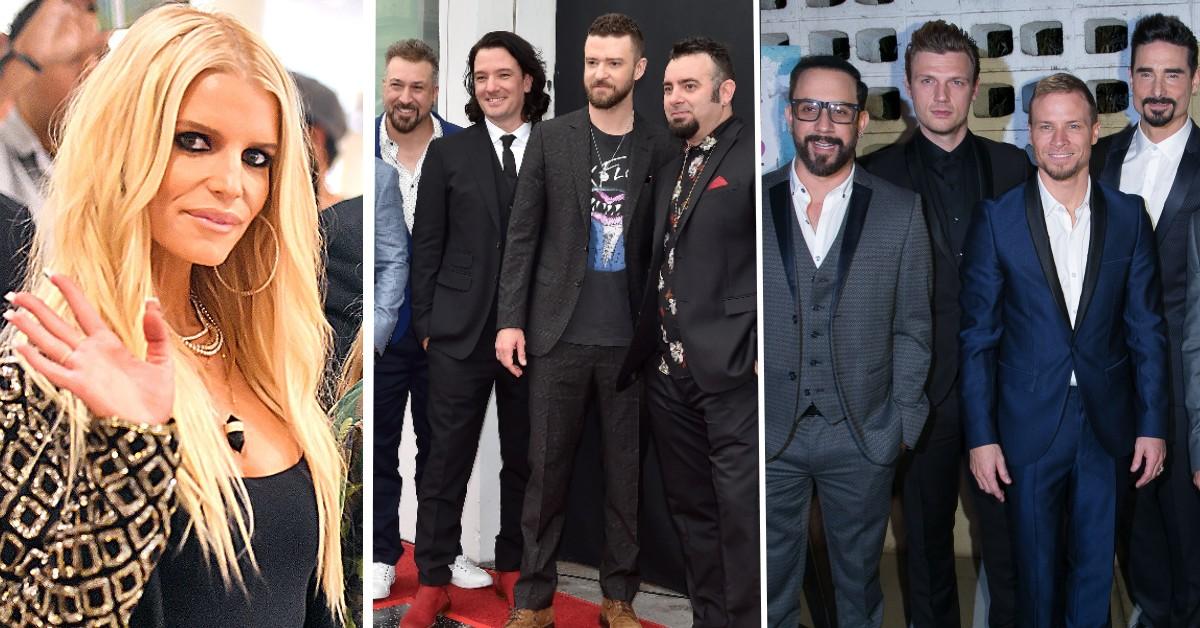 In a new excerpt from Jessica Simpson's short story Movie Star: They Always Say They're Single, the pop star, 42, revealed a member from Backstreet Boys and a member from *NSYNC were both trying to pursue her in the '00s.
Article continues below advertisement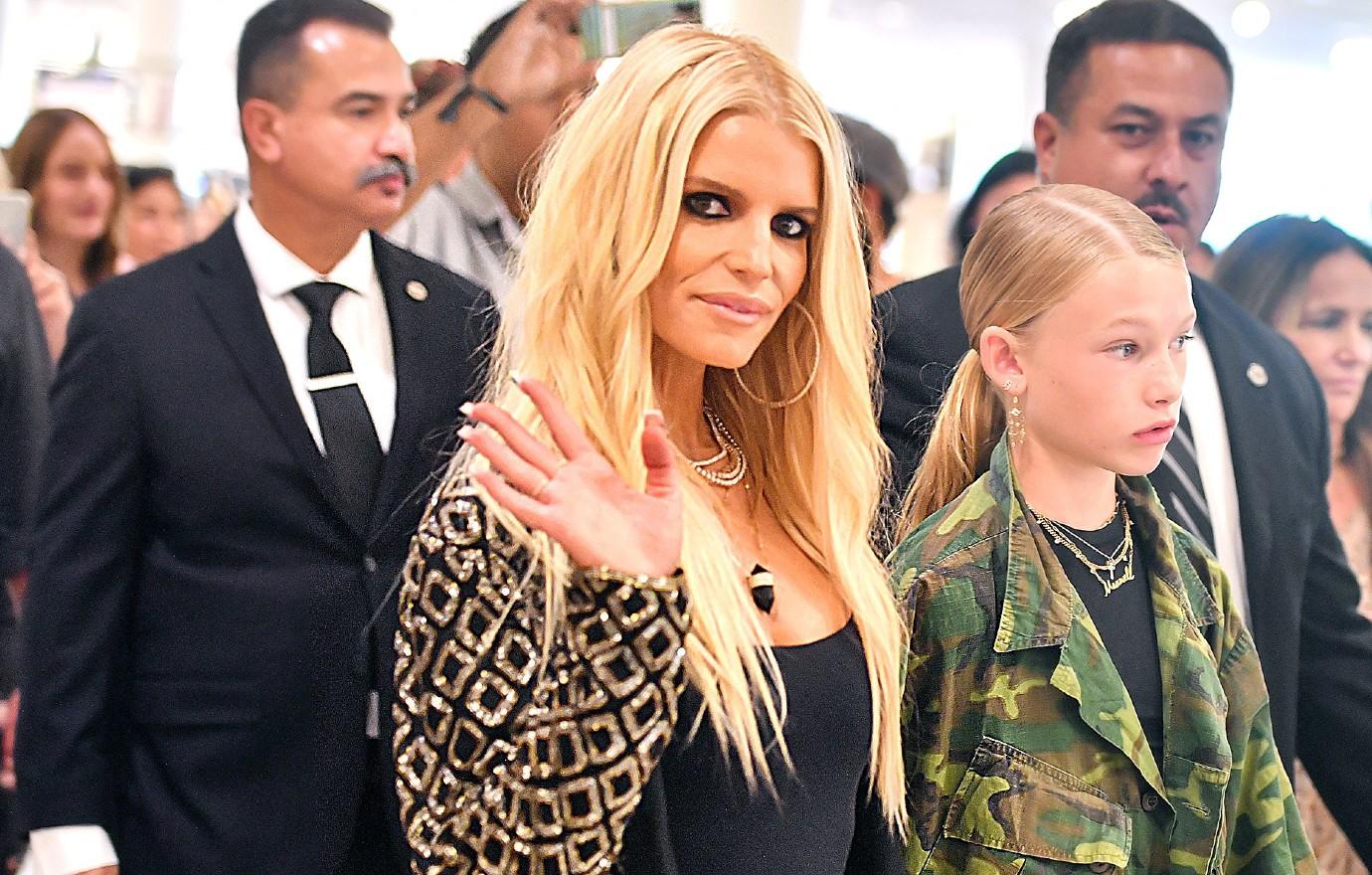 "The giant black Motorola flip phone kept exploding in my purse, making me jump each time it buzzed. Around me on the red carpet of the 2001 MTV VMAs after-party, the female pop stars I most admired in the industry radiated with glamour. And then there was me. Picture a black off-the-shoulder cocktail dress with a giant, wide black belt and black booties that cut off my legs. The outfit did not make the "I belong here" statement that I thought it did. Jennifer Lopez, who was hosting the party, had changed into a bubblegum pink crop top and skirt only she could pull off," the blonde beauty recalled, Bustle reported.
"She was so kind, stopping to take a picture with me — which Ja Rule photobombed with his Burberry bucket hat. All around us, women seemed to have followed a directive from their stylist to rip up their clothes and wrap the scraps of fabric around them again, topped with a closetful of accessories — chokers and handcuffs weighed down these beautiful women in jeans cut to their hoohaa bone. I looked like I was about to reach into my giant belt to pull out a humongous autograph book and offer a selection of Sharpies," she continued.
Article continues below advertisement
That night, the "With You" songstress recalled when she "dodged calls from two boybanders, one from *NSYNC, the other from Backstreet Boys."
"Earlier, at the hotel, I had separate calls going with them at the same time on my Motorola and the room phone. I kept switching between the calls, putting each on hold when talk became too serious about when we were actually going to meet up. I was good on the phone and could talk the talk, but in person, I knew my shyness meant I wouldn't even be able to look them in the eye," she noted.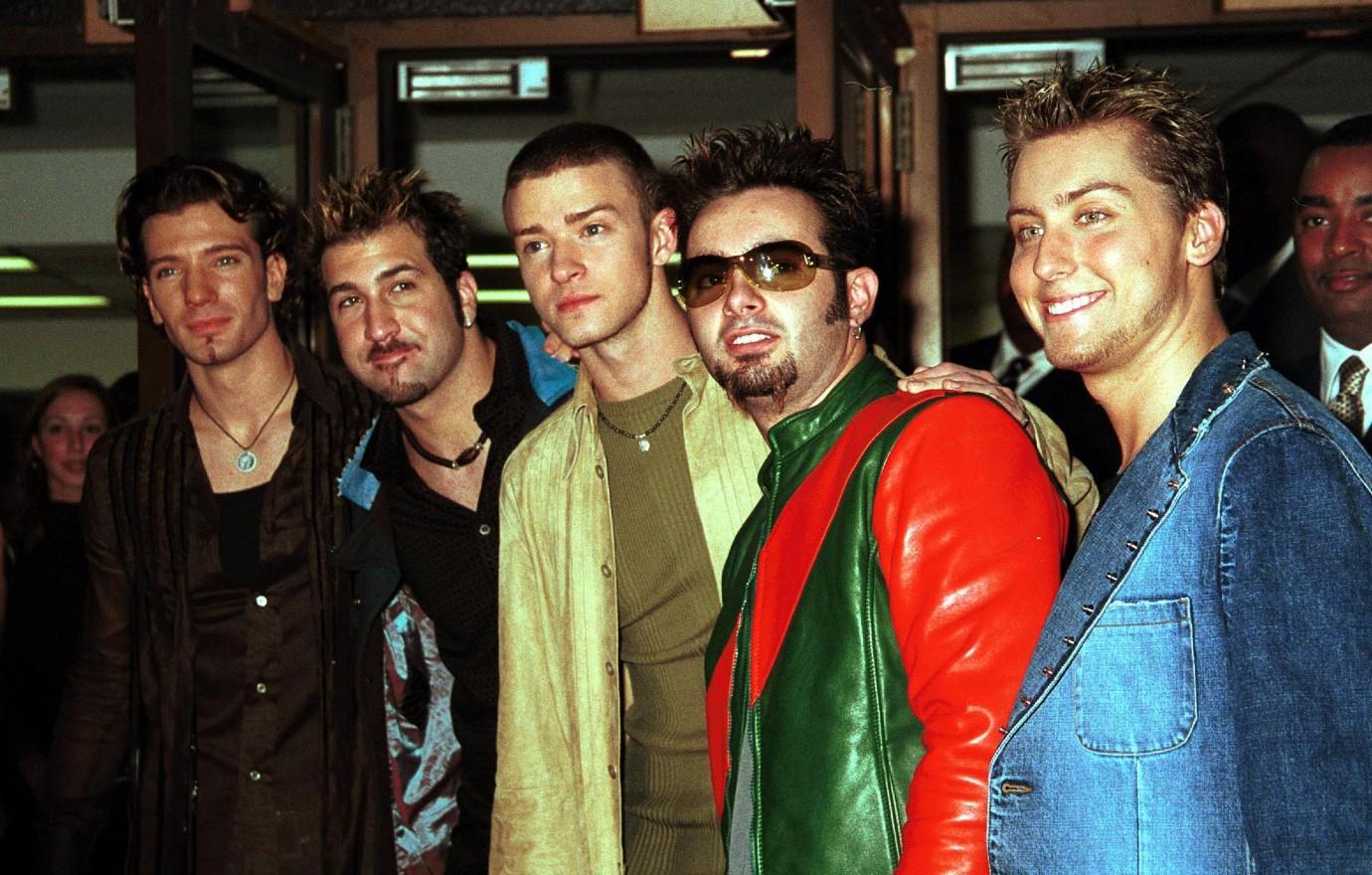 Article continues below advertisement
While she didn't name either male, she gave hints as to who they could be. "The Backstreet Boy might be at the party, he'd said. I figured I could avoid him. When I was a teenager, I'd stood in the front row of one of his concerts. During a song, he poured a bottle of water all over himself, gyrating his body as he looked at me the whole time. I'd asked him if he remembered that, and he laughed. It was probably one of his moves," she said.
She added, "The other boybander told me he was living in his car by choice. I knew enough about the industry to know that money in those boybands was always ... iffy, but he seemed to double down on this conviction. "I'd be fine doing it the rest of my life," he said. 'Just keep a few belongings.' He used that word — 'belongings' — and I pictured myself trying to cram all the stuff my Cancer heart wouldn't let go of into his car. That was not going work."
Article continues below advertisement
At that time — the party took place in September 2001 — Simpson had split from Nick Lachey, admitting she "didn't know how to be single."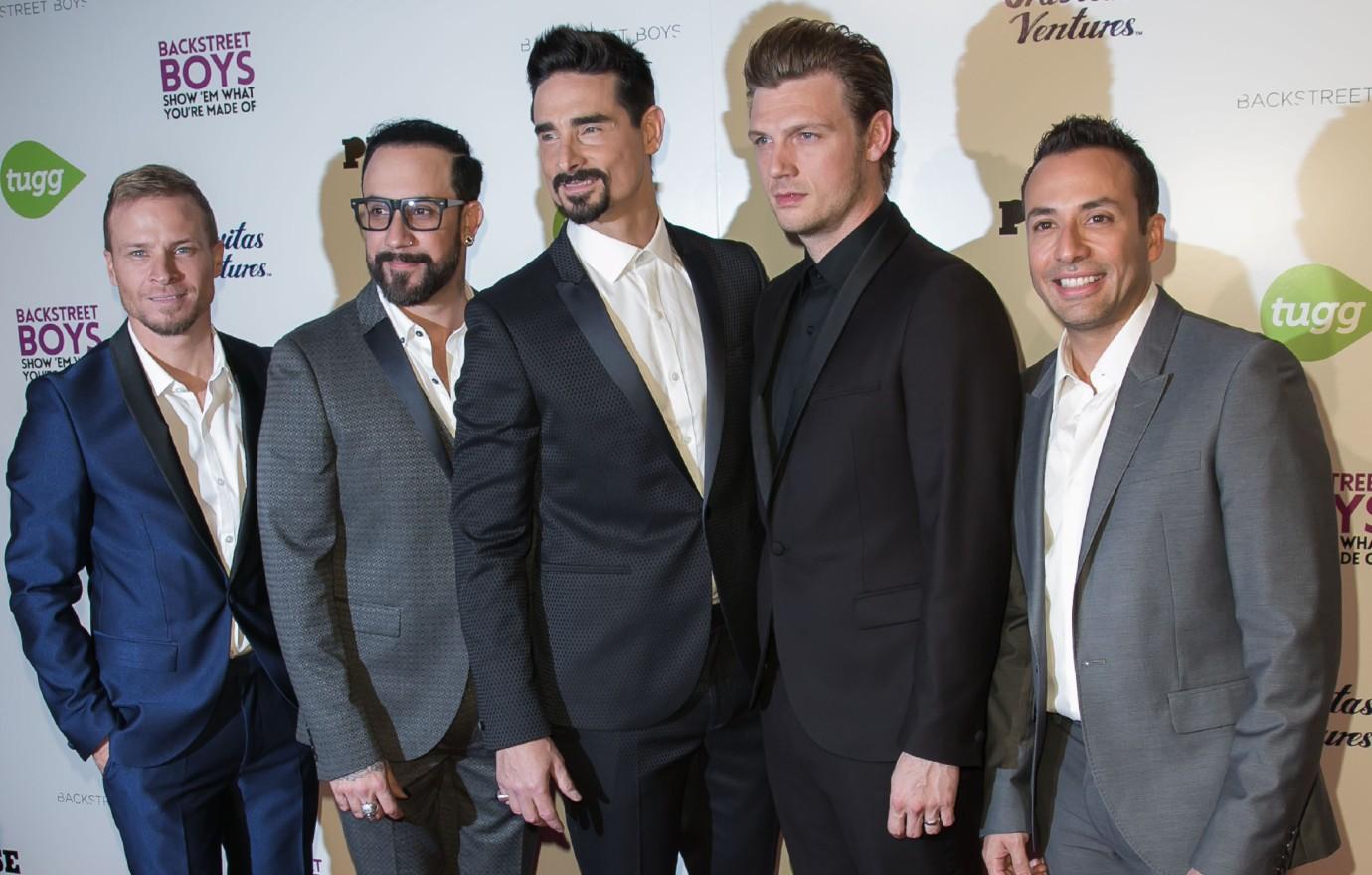 Article continues below advertisement
"We had dated for nearly three years, starting when I was eighteen and he was twenty-four. Now he was twenty-seven and was ready to marry me. But my dad wouldn't give his blessing. He thought I was too young to get married," she shared. "It's funny I thought I was old enough. I didn't even know how to date. Before Nick, what I considered a relationship was talking to boys in the middle of the night and getting in trouble with my parents. In a way, my career made me grow up faster, and in other, fundamental ways it kept me frozen in high school."
Ultimately, Simpson wound up marrying Lachey. "My new album, Irresistible, had just come out, and these men sitting at the executive table had said it would define me — even as they had refused to let me write any of the songs on it. They scolded me to get down to a hundred and two pounds, and they dictated my hair's exact length (past my shoulders) and color (keep it blonde). If they knew I was avoiding another famous boybander, they would not be pleased. That much I knew. Dating a famous boybander would bring them the headlines they wanted," she said.