EXCLUSIVE
Joel McHale Reveals What Kind Of TV Show He'd Like To Appear On Next — And Which One Is Not On His List
Joel McHale has starred on several different types of television shows — from comedy to cooking competitions — but he has a vision of something he would like to do next.
"When I did The Great Indoors on CBS, we did a full season, and we were dealing with all sorts of wild animals, including a leopard. I got bit by a baby bear. I love Crime Scene Kitchen. I love a really good mystery where I get to eat fabulous desserts. I gained nine pounds from the show. I would love to do a travel show of some sort," the 50-year-old, who partnered with Certified Angus Beef – a rancher-driven nonprofit focused on beef demand and ranch profitability – to host a fine dining event nestled in the Rocky Mountains in late September, exclusively tells OK!.
Article continues below advertisement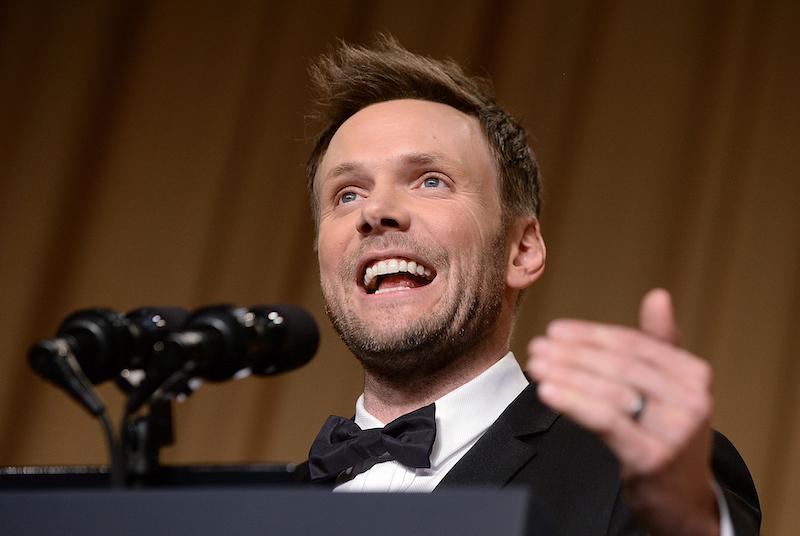 "Maybe a paper route show," the comedian quips. "I'd like to eat more beef in more crazy places — maybe on the side of a plane. Maybe I could get Certified Angus Beef to pay for a submarine or something and we eat it at 6,000 feet."
Though McHale has already appeared on Running Wild with Bear Grylls, there's one show he is not interested in. "Survivor seems a little stinky. The contestants are biting their own fingernails and same with Fear Factor. I would rather do what Anthony Bourdain did and walk around and go to great places. I always like bizarre foods."
"I always liked Dirty Jobs with Mike Rowe — that was a great show," he adds. "I would do something like that. Every time I watch Stanley Tucci's show on CNN, I am filled with jealousy. I am like, 'Wow, he gets to walk around and look like that. Look at him.'"
Article continues below advertisement
The host isn't sure when he started to love cooking, but he recalls making omelets for his brothers back in the day. "It was something I was always attracted to," he says. "So, if I am home, which is rare, I'm doing all of the cooking. I see it as a sport, the more you do it, the better you get at it, but it all starts with quality ingredients. If you start with something like Certified Angus Beef, you're already 90 percent there."
Article continues below advertisement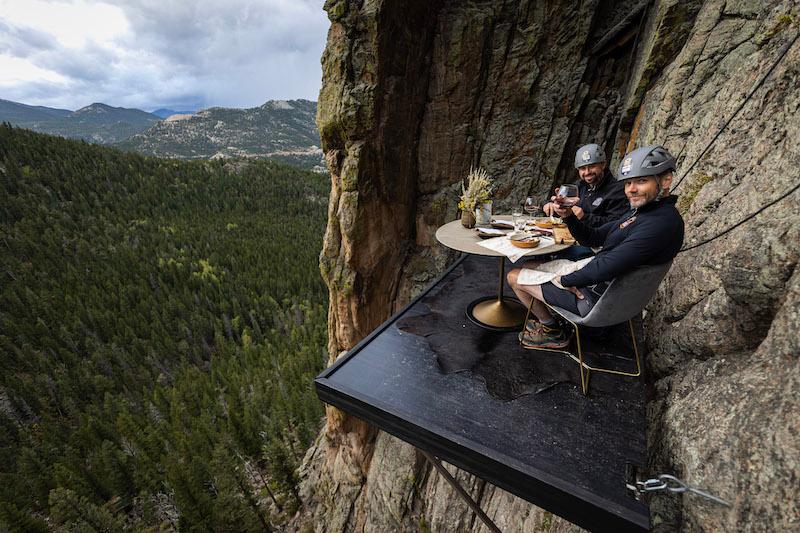 Since McHale is such a big foodie, he collaborated with Certified Angus Beef in late September, where he not only had an amazing meal, but he also hiked, repelled and much more. "I thought someone was tricking me when they asked if I was interested in repelling down the side of a cliff to eat Certified Angus Beef," he quips. "I thought, 'This seems too good to be true.' It's beautiful. It's such a cool, extreme idea, and the dinner was filled with great food."
"I love the brand, which came together about 40 years ago. I've been eating it for years," he adds.