PHOTOS
JoJo Siwa Jumps For Joy As She's Reunited With 'DWTS' Partner Jenna Johnson Following Split From Kylie Prew: Photos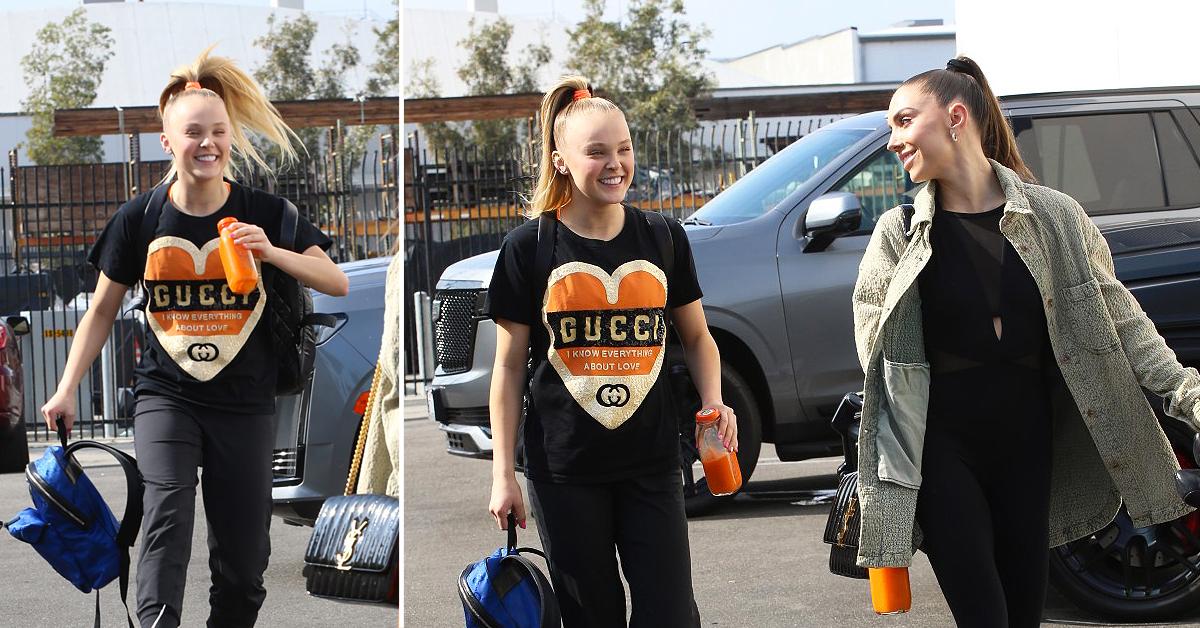 Article continues below advertisement
JoJo Siwa was overjoyed to be reunited with her pal and Dancing with the Stars partner Jenna Johnson as they gear up to blow the roof off the ballroom on Monday night. The duo are set to dance in the upcoming Queen-themed episode, where the remaining contestants will perform to songs by Freddie Mercury and Co.
Siwa appeared to be in good spirits following her split from Kylie Prew. OK! reported the Nickelodeon star and her girlfriend called it quits after nearly 10 months, with an insider claiming Siwa's friendship with her history-making same sex DWTS partner was partially to blame.
Article continues below advertisement
"Kylie became jealous of the relationship JoJo has fostered with Jenna," a source dished, adding the two are spending a lot of time together rehearsing their dance routines. The insider claimed the "Boomerang" songstress' "busy" schedule also led to their demise, noting, "JoJo has always been a workhorse" and has trouble putting her personal relationships first over her career.
Article continues below advertisement
Johnson recently gushed over Siwa and how she reminds her of a younger version of herself. "I love seeing her thrive and grow and become this gorgeous confident strong woman," she spilled in an interview with E! News, adding how she is elated to help the 18-year-old make lifelong memories.
"I think she's gonna remember this for the rest of her life so I want to make every day count and make every day a memory that she's going to look back on and cherish," the 27-year-old continued.
Article continues below advertisement
The J Team star added that Johnson has helped her build her confidence which is "the best thing that she ever could have done for me."
Article continues below advertisement
Despite her split from Prew, Siwa is relishing in her DWTS glory and enjoying every moment. "Life is just so epic right now that I'm just seat belted in and along for the ride. I'm in the driver's seat, but I'm going 150 miles per hour. Like, Jesus take the wheel," she said.
Scroll through to see JoJo Siwa reunite with her DWTS partner Jenna Johnson.
Article continues below advertisement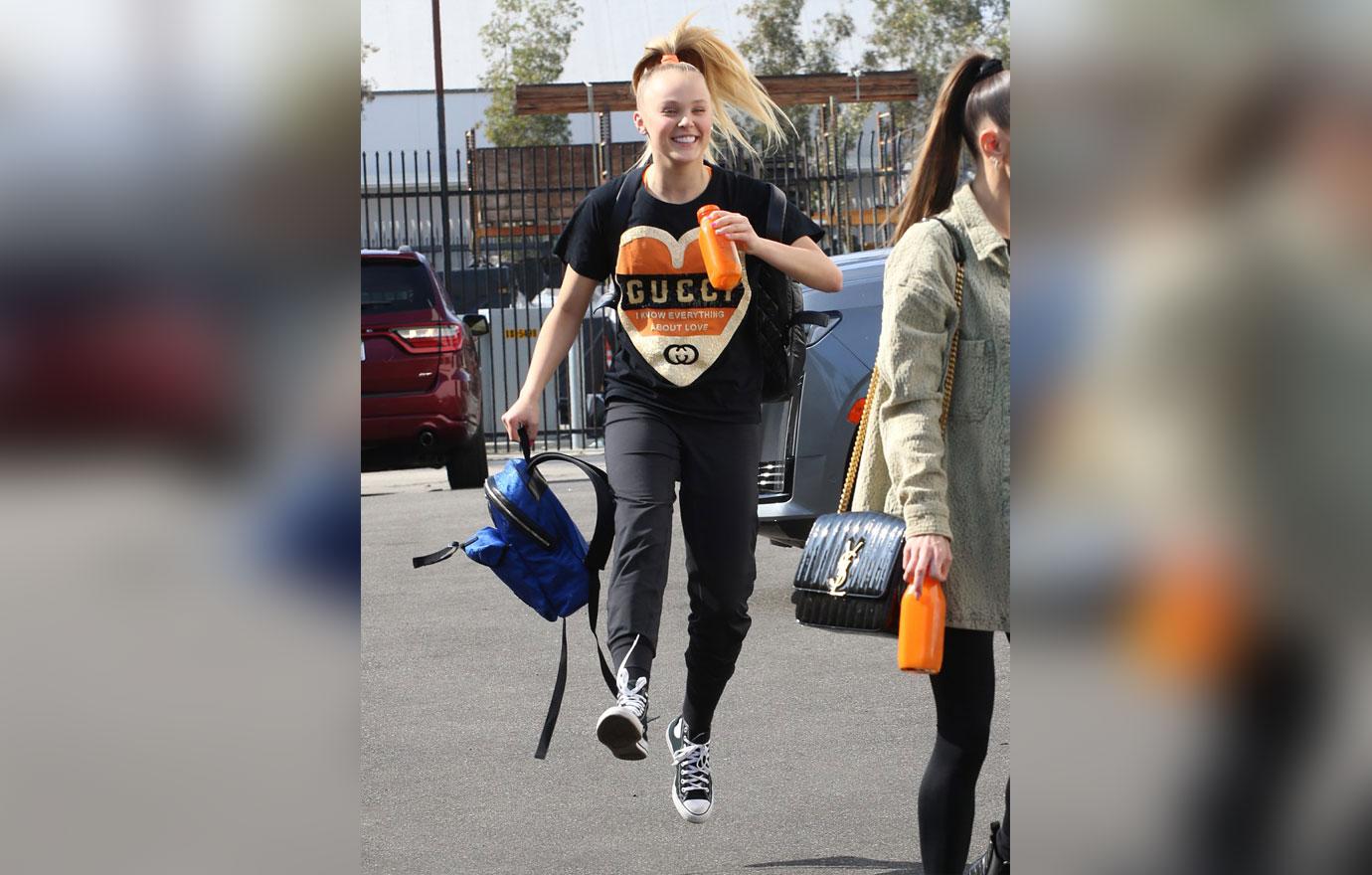 The singer was elated to see her DWTS partner as they geared up for rehearsal.
Article continues below advertisement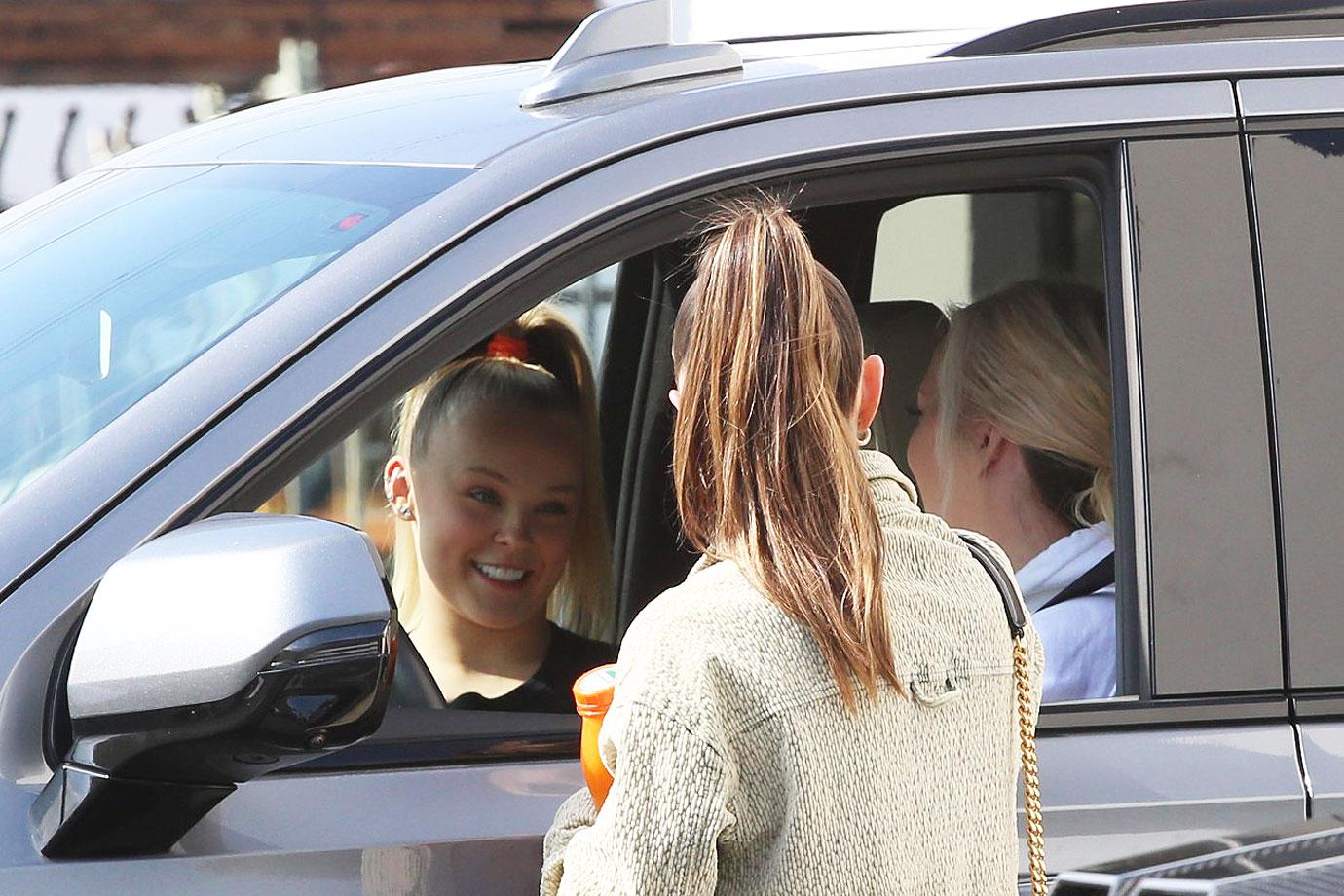 Siwa was all smiles as she chatted with Johnson in her car.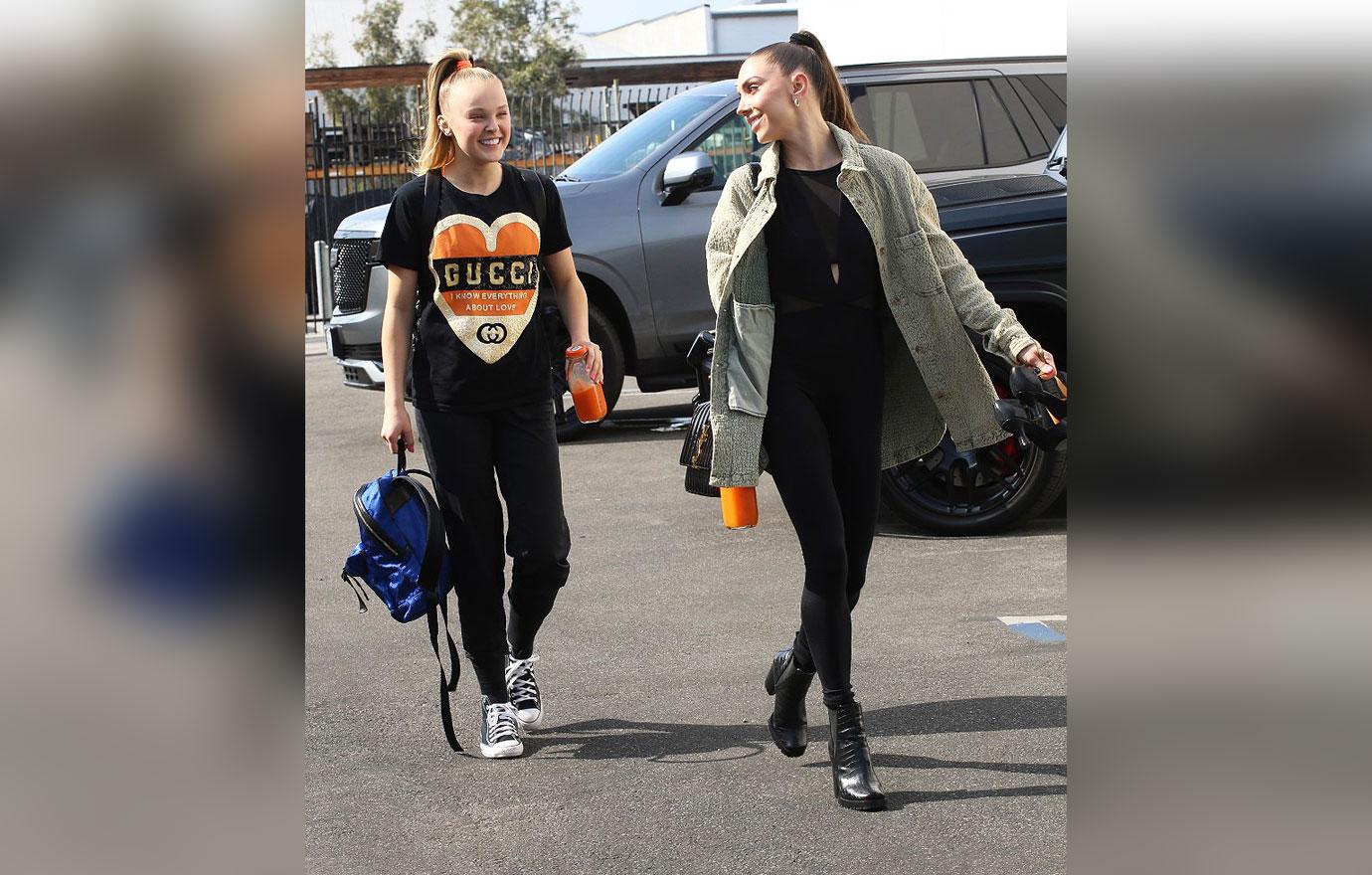 Johnson looked adoringly at Siwa as she strives to be her mentor.