NEWS
'Shut Up And Say The Lines': Joss Whedon Allegedly Threatened Gal Gadot's Career On 'Justice League' Set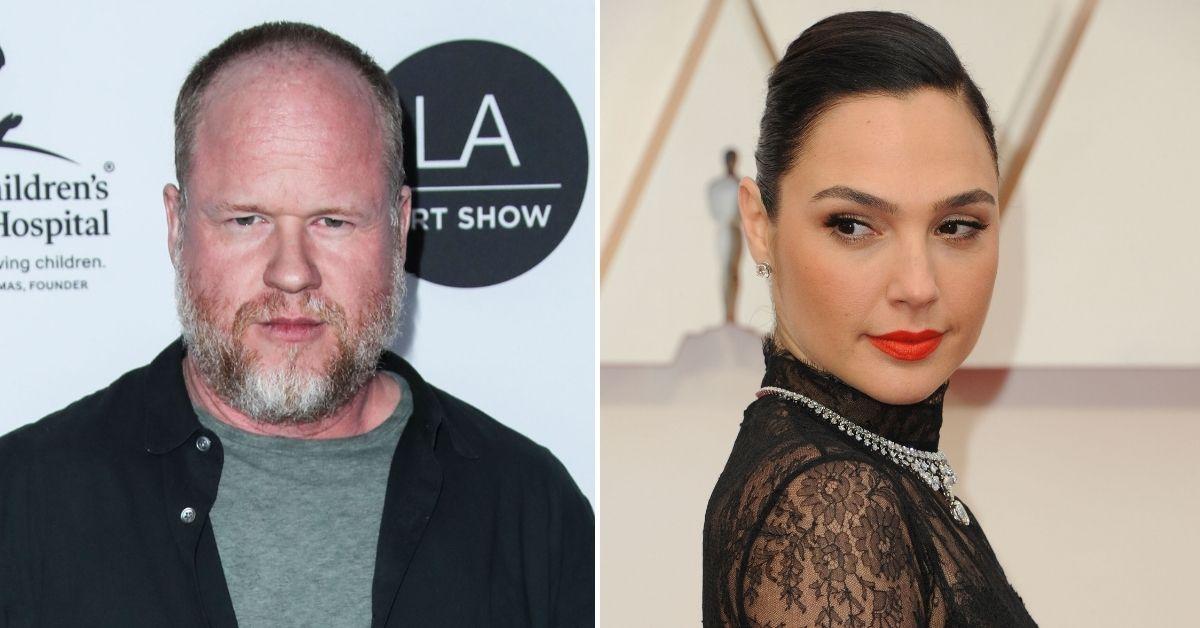 Even more disturbing claims are being made about Joss Whedon's behavior on the set of Justice League, after he took over from Zack Snyder, where he allegedly said he would tarnish Gal Gadot's career.
Article continues below advertisement
According to The Hollywood Reporter, Whedon and Gadot who plays Wonder Woman, had a disagreement about new lines she felt uncomfortable saying, which led to Whedon threatening to damage her career.
Article continues below advertisement
Gadot also had "issues about her character being more aggressive than her character in Wonder Woman," a source added. "She wanted to make the character flow from one movie to the next," the source added.
Article continues below advertisement
"I had my issues with [Whedon] and Warner Bros. handled it in a timely manner," Gadot told THR and previously admitted to the Los Angeles Times that working with Whedon "wasn't the best."
Article continues below advertisement
Gadot and Wonder Woman director Patty Jenkins then "went to battle" with Whedon, which then led to a sit-down with Kevin Tsujihara who was the Warner Bros. Chairman at the time, the outlet reported.
Insider noted that Gadot still was not portrayed well in Justice League. One shot centers her backside on the screen and in another, The Flash, who was played by Ezra Miller, falls onto her breasts, but neither of those scenes appeared in the Snyder cut of Justice League.
Article continues below advertisement
The 35-year-old was not the only one who butted heads with Whedon. Ray Fisher, who played Cyborg, famously blasted the director as "gross" and "abusive," which was backed up by costar Jason Mamoa, who played Aquaman.
Fisher was disappointed to see most of his character's story arc cut from the new version of the film. "It feels like I'm taking notes right now, and I don't like taking notes from anybody — not even Robert Downey Jr.," Whedon allegedly said when Fisher expressed concerns about the changes.
Article continues below advertisement
While filming, Fisher said he felt he had "to explain some of the most basic points of what would be offensive to the Black community." Fisher said he later learned that there were discussions about his character only smiling twice in the film because they could not have "an angry Black man"
This comes as Whedon is also facing allegations from his time on Buffy. Michelle Trachtenberg shared that there was a rule which stated that he was not allowed to be alone with her following an undisclosed incident, while Charisma Carpenter came out in Fisher's defense.
Article continues below advertisement
"He was mean and biting, disparaging about others openly, and often played favorites, pitting people against one another to compete and vie for his attention and approval," Carpenter alleged and claimed that he called her fat when she was pregnant.
Whedon did not provide comment to THR.