NEWS
'Joss Was The Vampire': Charisma Carpenter Accuses Joss Whedon Of Abusing His Power On 'Buffy The Vampire Slayer' And 'Angel'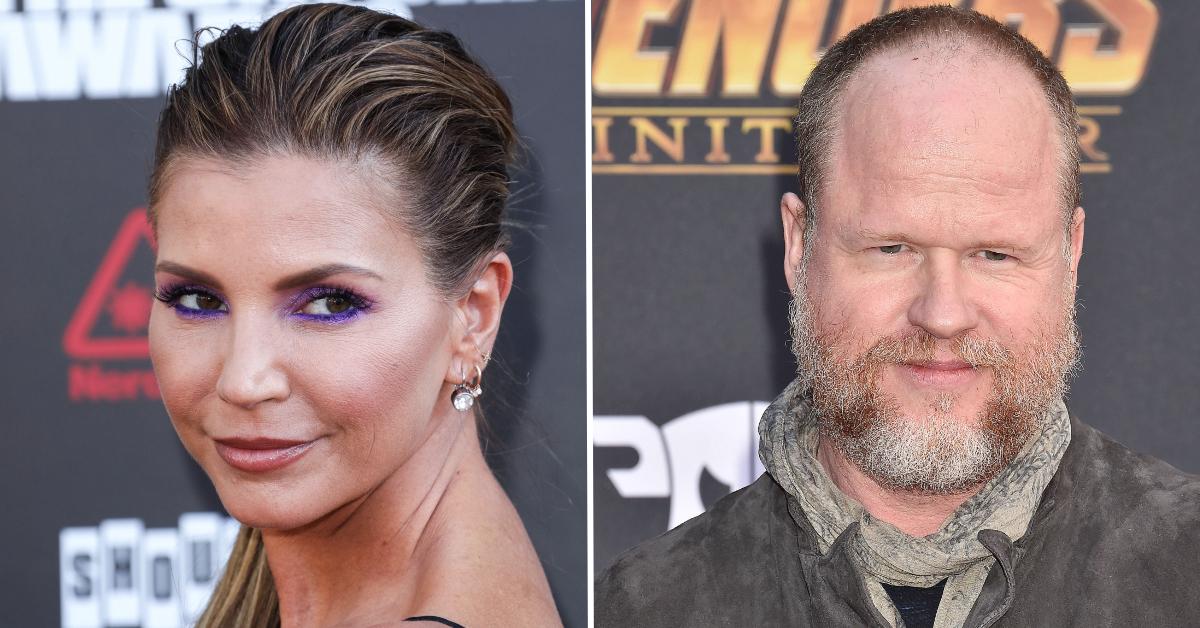 Actress Charisma Carpenter has accused film director and producer Joss Whedon of abusing "his power on numerous occasions while working together on the sets of Buffy the Vampire Slayer and Angel," via a statement posted to Instagram on Wednesday, February 10.
"For nearly two decades, I have held my tongue and even made excuses for certain events that traumatize me to this day," she began her lengthy post, which she captioned: "My truth. #IStandWithRayFisher."
Article continues below advertisement
Carpenter claimed that while Whedon "found his misconduct amusing," his alleged actions intensified her "performance anxiety" and alienated her from her peers. "The disturbing incidents triggered a chronic physical condition from which I still suffer," she confessed. "It is with a beating, heavy heart that I say I coped in isolation and, at times, destructively."
Article continues below advertisement
According to the 50-year-old, Whedon "has a history of being casually cruel," as he has "created hostile and toxic work environments since his early career." 
Carpenter reflected on a past alleged experience with Whedon during her pregnancy. She claimed he "callously" would call her "fat" to colleagues when she was four months pregnant and weighed 126 lbs. 
Article continues below advertisement
"He was mean and biting, disparaging about others openly, and often played favorites, pitting people against one another to compete and vie for his attention and approval," she wrote.
After allegedly dodging calls from Carpenter's agents to discuss her pregnancy, Whedon finally called her into his office to ask if she was "going to keep it," Carpenter claimed.
He "manipulatively weaponized my womanhood and faith against me," she recalled. "He proceeded to attack my character, mock my religious beliefs, accuse me of sabotaging the show, and then unceremoniously fired me the following season once I gave birth."
Article continues below advertisement
Carpenter began to experience Braxton Hicks contractions due to the overwhelming stress on set and demanding hours that Whedon allegedly set for her, despite her doctor's recommendation to take it easy. "I swallowed the mistreatment and carried on," she said, noting that she was the sole breadwinner of her household. While pregnancy is the time to relish in the joy of new motherhood, Carpenter felt "powerless and alone."
Article continues below advertisement
"All that promise and joy sucked right out," she wrote. "And Joss was the vampire."
Despite the alleged harassment, Carpenter admitted that she still sought his validation, and even said she would work with him again. After years of therapy, she said she finally was able to process the "complexities of his demoralized thinking." 
"Our society and industry vilify the victims and glorify the abusers for their accomplishments," she wrote.
Carpenter's statement came after Ray Fisher publicly accused Whedon of "abusive and unprofessional behavior toward the cast and crew during reshoots on the Justice League set in 2017."
The actress shared that she decided to speak out because she felt an "overwhelming sense of responsibility to Ray and others for remaining private about my experience with Joss and the suffering it has caused me." 
Lastly, Carpenter shared that she participated in WarnerMedia's Justice League investigation because she believes Fisher is "telling the truth" of her alleged experience with Whedon.
"Despite my fear about its impact on my future, I can no longer remain silent," Carpenter concluded. "This is overdue and necessary. It is time."