NEWS
David Boreanaz Says He's 'Proud' Of Charisma Carpenter's 'Strength' After Abuse Claims Against Joss Whedon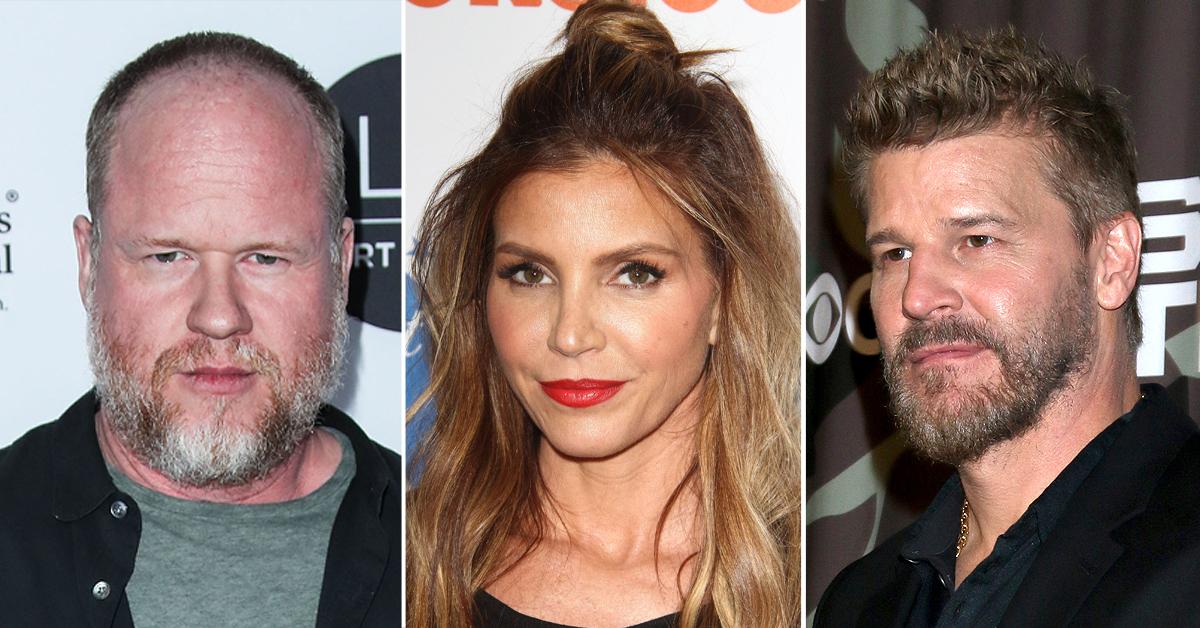 Since Charisma Carpenter accused Joss Whedon of abusing "his power on numerous occasions while working together on the sets of Buffy the Vampire Slayer and Angel," many of her costars have supported her for bravely coming forward.
David Boreanaz — who played a do-gooder vampire on the Buffy and Angel series — is the most recent cast member to stand by Carpenter's side following her bombshell allegations. 
Article continues below advertisement
On Sunday, February 14, he replied to Carpenter's statement on Twitter and wrote: "I am here for you to listen and support you," adding: "Proud of your strength."
Article continues below advertisement
"I know you're there for me, David," Carpenter, 50, replied to the Bones actor's message. "I appreciate all you've done to demonstrate that support privately as well. Especially since Wednesday … thank you so much."
Article continues below advertisement
Earlier this month, Carpenter — who played Cordelia in the '90s sci-fi series — took to social media to share the "certain events that traumatize me to this day," after she "made excuses" for the alleged abuse she endured on set from Whedon, 56, for so long.
According to the actress, Whedon "has a history of being casually cruel"; she claimed he "created hostile and toxic work environments since his early career." 
Article continues below advertisement
Costar Eliza Dushku has since shown her support for Carpenter, saying her post was both "powerful" and "painful."
"CC, my heart aches for you and I'm so sorry you have held this for so long," she wrote on Instagram. "It starts and will end because of courageous truth-tellers like you. I admire, respect, and love you."
Article continues below advertisement
"While I am proud to have my name associated with Buffy Summers, I don't want to be forever associated with the name Joss Whedon," Gellar wrote via Instagram last week. "I stand with all survivors of abuse and am proud of them for speaking out."
Whedon has faced multiple allegations over the past few years. The accusations began when ex-wife Kai Cole accused Whedon of having "multiple affairs" with the women on his production set in a salacious letter she published in 2017.
The more recent allegations against Whedon began after Ray Fisher accused him of being "gross, abusive, unprofessional, and completely unacceptable" while on the Justice League set in 2017.