PHOTOS
Kaley Cuoco Dozes Off On Set Of 'The Flight Attendant' Amid Divorce From Karl Cooke: Photos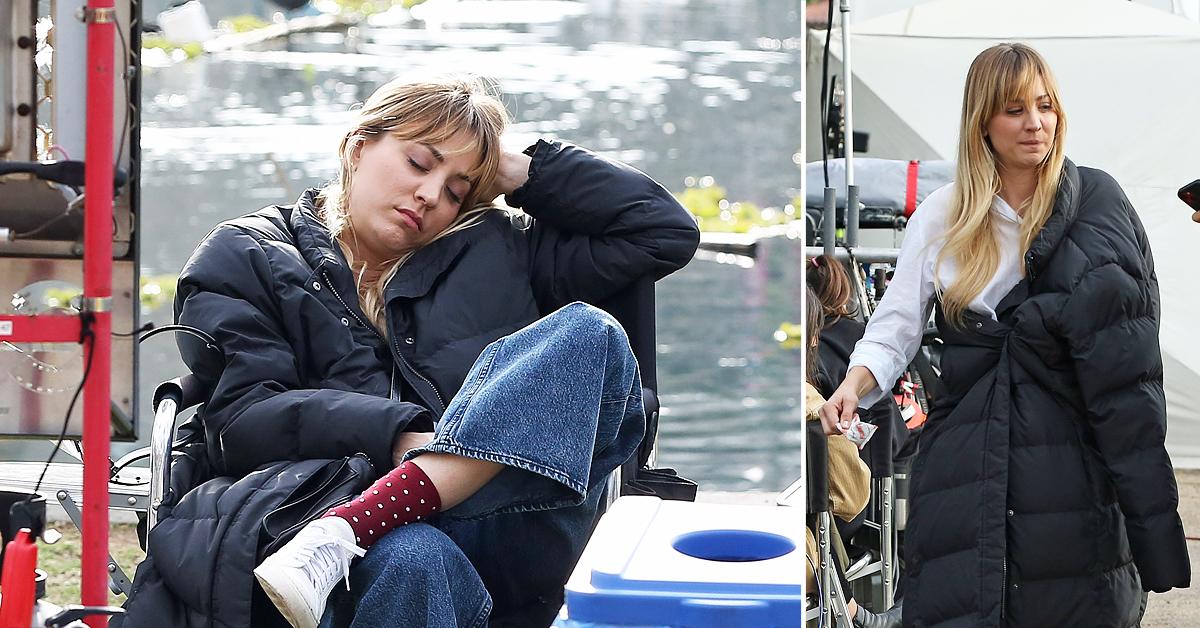 Article continues below advertisement
The Big Bang Theory alum was spotted on set filming Season 2 of The Flight Attendant on Monday, November 1. Cuoco has been working hard on her hit comedy, which earned her first Emmy nomination in Outstanding Lead Actress for the series.
The Flight Attendant is based on the 2018 novel by the same name, and follows an unstable flight attendant — played by Cuoco — who finds herself entangled in a murder. Season 1 premiered last November, with HBO Max announcing the show was renewed for a second season shortly after the finale dropped in December 2020.
Article continues below advertisement
Cuoco's on-set sighting comes amid her split from Cook, who expressed his disinterest in paying spousal support to his wife just days after she filed for divorce on Friday, September 3, in Los Angeles Superior Court, citing "irreconcilable differences."
According to Cook's filing, the handsome hunk doesn't expect anything from the actress either, and agreed that their marriage was irreversibly damaged. Cuoco also requested in her divorce filing that the court terminate its ability to award spousal support to both her or Cook.
Article continues below advertisement
The former flames — who celebrated their three-year anniversary over the summer — appeared to be on the same page about all their split details, leading many to speculate they came to an agreement before Cuoco filed two months ago.
Article continues below advertisement
It's safe to assume the couple's divorce will play out smoothly, as they also shared a joint statement at the time, explaining: "Despite a deep love and respect for one another, we have realized that our current paths have taken us in opposite directions."
Acknowledging they "both shared so much of our journey publicly," Cuoco and Cook said: "so while we would prefer to keep this aspect of our personal life private, we wanted to be forthcoming in our truth together."
Article continues below advertisement
"There is no anger or animosity, quite the contrary," they declared.
Meanwhile, Cuoco has been keeping busy with work, and her costars, as she seemed to have gotten close to comedian Pete Davidson — who has since been linked to Kim Kardashian following her appearance on Saturday Night Live — while working on their upcoming flick Meet Cute.
Article continues below advertisement
Scroll through to see the actress looking exhausted on set of her latest project.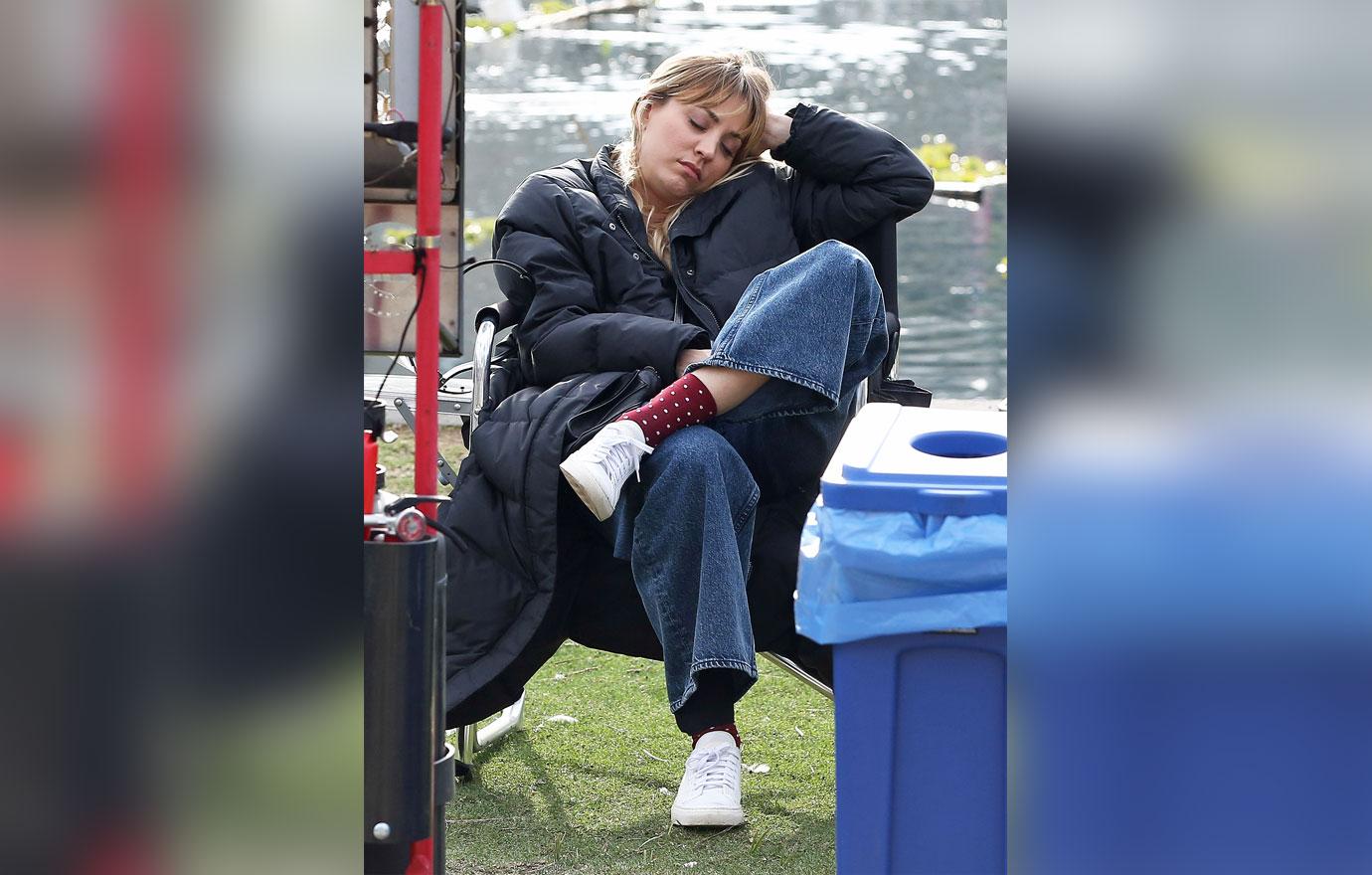 Cuoco found time in the middle of the day to rest her eyes for a moment.
Article continues below advertisement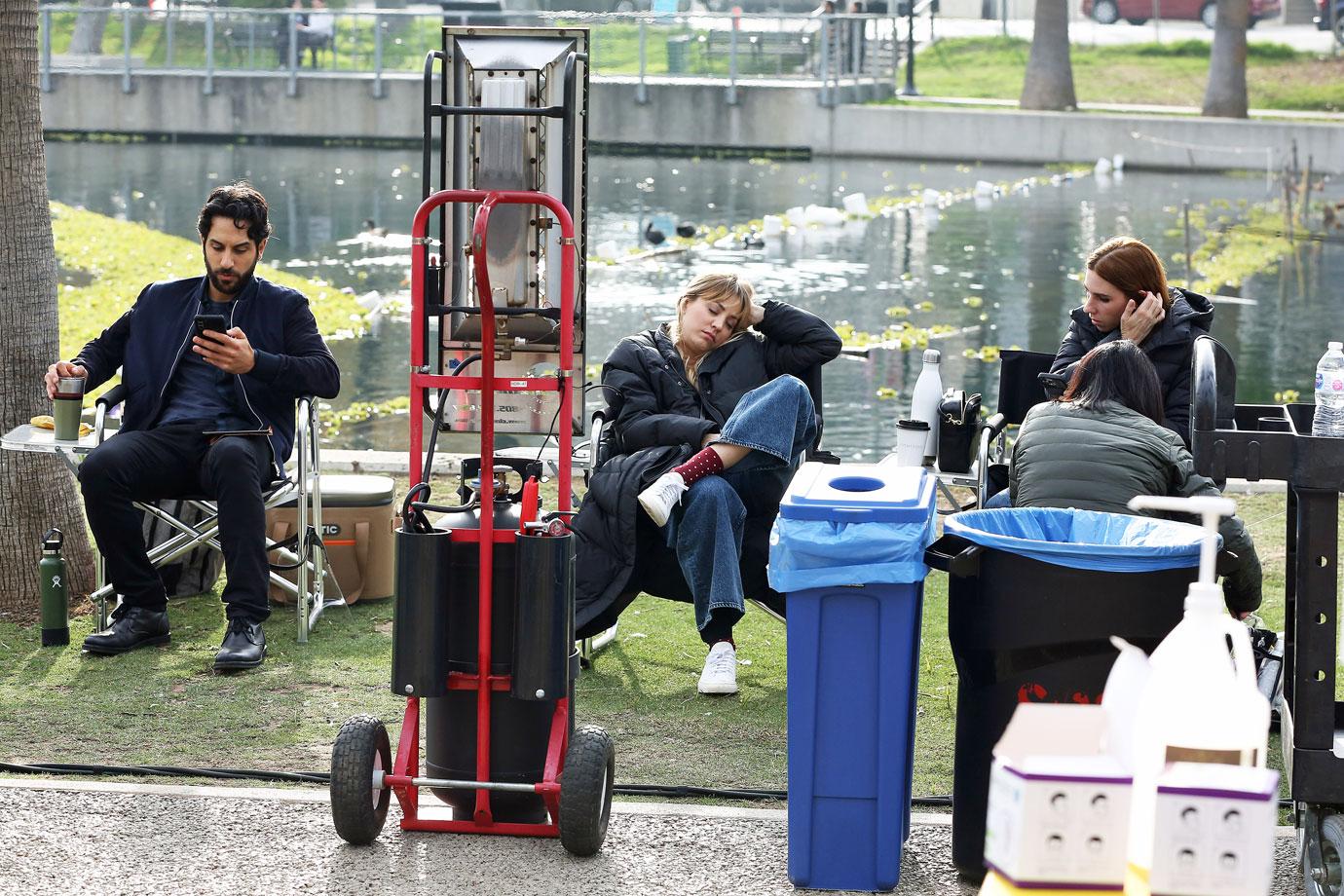 Cuoco appeared to be dozing off, resting her head on her hand with her eyes closed.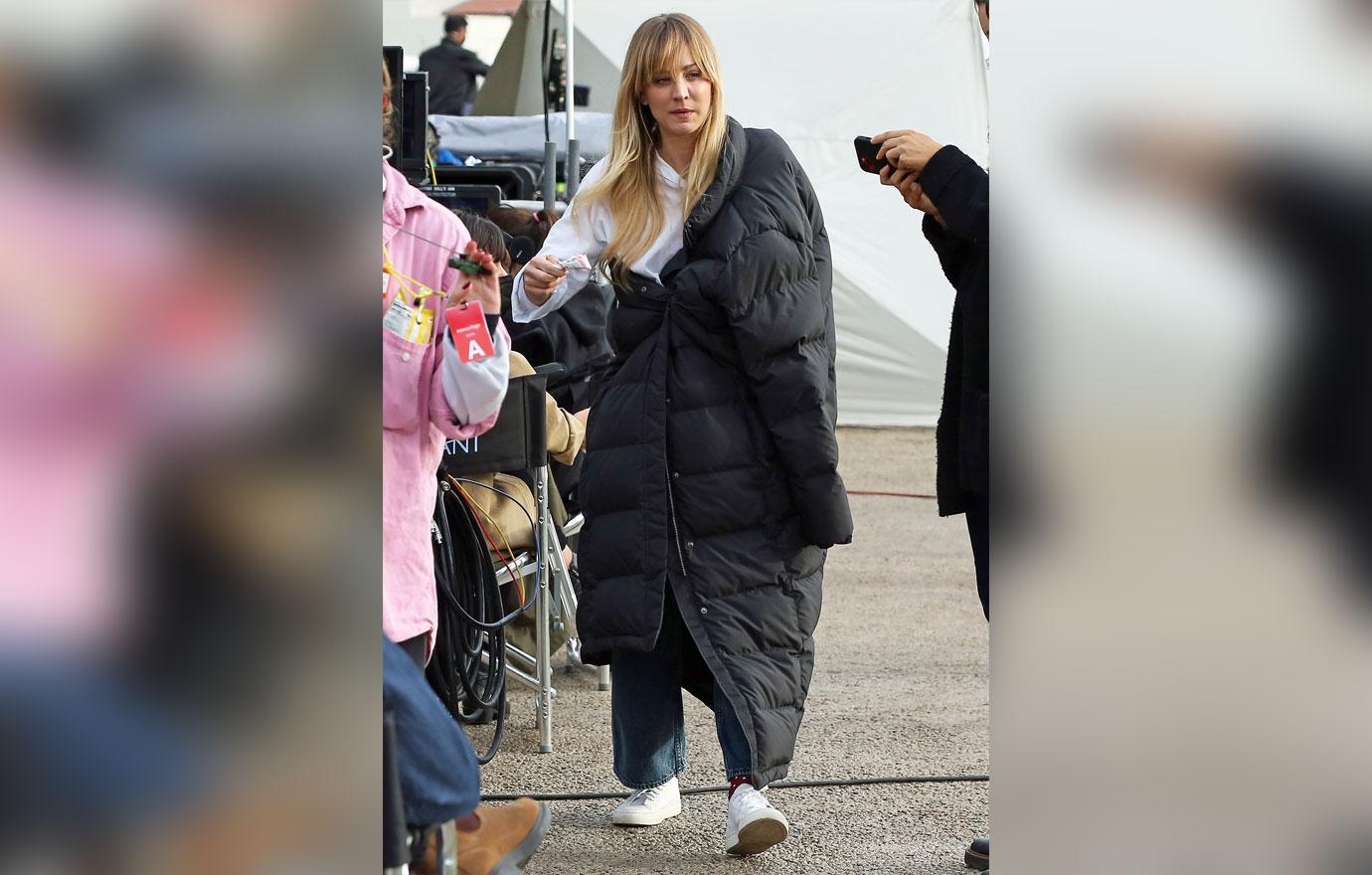 The actress made sure to keep warm by wrapping a heavy black jacket around herself.
Article continues below advertisement
Cuoco's signature bangs and long blonde locks were on full display on set.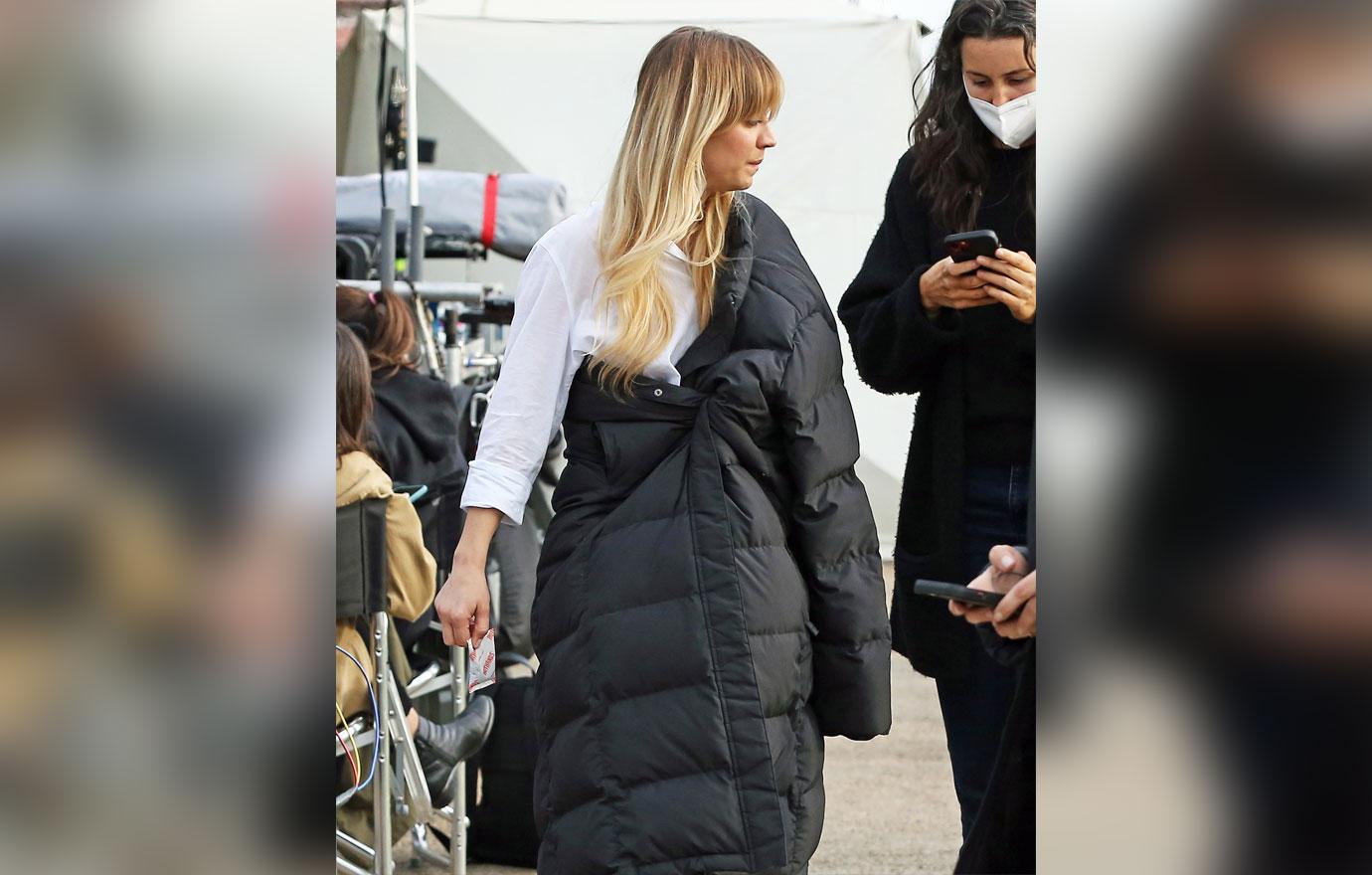 Season 2 is set to premiere in the spring of 2022.