EXCLUSIVE
What Is It Like To Be A 'Jeopardy!' Guest Host? Mayim Bialik Spills, Says It Was A 'Dream' To Stand At The Podium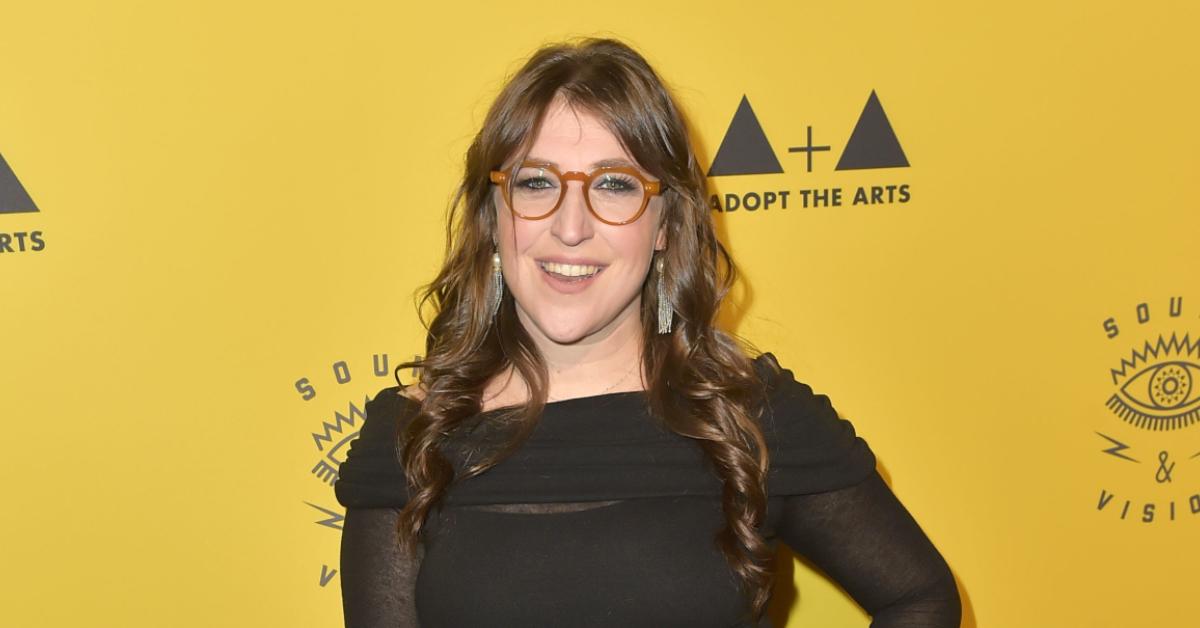 Between acting, directing, writing and hosting — not to mention putting her PhD in neuroscience to good use — the multi-talented Mayim Bialik proves there's nothing she can't do.
Article continues below advertisement
Oh, yeah... she's also guest-hosting Jeopardy!, where the 45-year-old can channel all that hard-earned knowledge from the University of California, Los Angeles (plus her impeccable on-camera personality!) into the popular primetime quiz competition.
While discussing her numerous projects (she also heads up a mental health podcast with boyfriend Jonathan Cohen and is preparing for her first film project that she wrote and directed, As Sick As They Made Us), the busy bee found time to chat with OK! about what it was like as a guest host on the reality TV show following screen legend Alex Trebek's death. And let's just say it was very different from her time as Big Bang Theory's Dr. Amy Farrah Fowler.
Article continues below advertisement
"There was a crew that kind of serves as an audience, and all the potential contestants are safely separated in the audience," Bialik tells OK! of how filming went down during the ongoing global pandemic.
Article continues below advertisement
Considering Bialik has been in the entertainment industry for years — beginning with her breakout role as a child star in Blossom — Jeopardy! was quite the unique experience, and one she says she'll never forget.
"I mean Jeopardy! is one of those incredibly iconic things that is known everywhere. So to be part of that, it felt like a dream," Bialik explains. "It felt like a dream to be at that podium and very, very exciting."
Article continues below advertisement
She adds that her varied experience in showbiz and education helped her while filming the game show, given that she's a seasoned pro in front of the camera and a natural knowledge junkie. "My brain just works in those kinds of terms of constantly being like, 'Okay, cut to commercial, do this, say this, do it again,'" Bialik explains, concluding: "I had a great time."
While Bialik is certainly confident on screen — her ten-day stint as a guest host on Jeopardy! begins airing on May 31 — she candidly admits that when it comes to personally opening up about herself on her podcast, it can be terrifying.
Article continues below advertisement
When asked if she ever worries about being so open and vulnerable about her own experiences and struggles, she says: "I'm always nervous," before adding with a laugh, "I'm nervous about existing in the world."
Article continues below advertisement
However, the brunette beauty says she is so honest with her audiences in order to encourage others to be more accepting and open with themselves.
"Of course putting myself out there like that is huge. It's an incredibly vulnerable place to be," she admits. "But if we want to normalize mental health — if we want to get people to talk about it — I have to lead by example."
Article continues below advertisement
While noting that every podcast episode could be "potentially mortifying," she candidly admits that sharing our inner struggles is also a "really beautiful part of the pandemic for us."
The Call Me Kat star also puts her knowledge to good use when it comes to finding a solution for her boyfriend — who has a cat allergen — so that he and her three cats can be in the same room together.
Article continues below advertisement
Article continues below advertisement
However, after she switched her cat food to Purina Pro Plan's LiveClear, which is the first and only cat food that reduces the main allergen in cat hair and dander, it was a "huge game changer." She adds that "it's something that literally I need in my life and I didn't know it could exist."
Bialik explains that "being a scientist allows me access to different kinds of information," so she was able to fully understand how the LiveClear cat food actually worked in reducing allergens. After seeing the incredible results, Bialik partnered with Purina Pure Plan to spread awareness about cat allergens.
After all, no itchy eyes for when Bialik's man is watching her Jeopardy! debut.