COUPLES
Who Is Doug Emhoff's Ex-Wife? Meet Kerstin Emhoff, Who Attended Kamala Harris' Inauguration Ceremony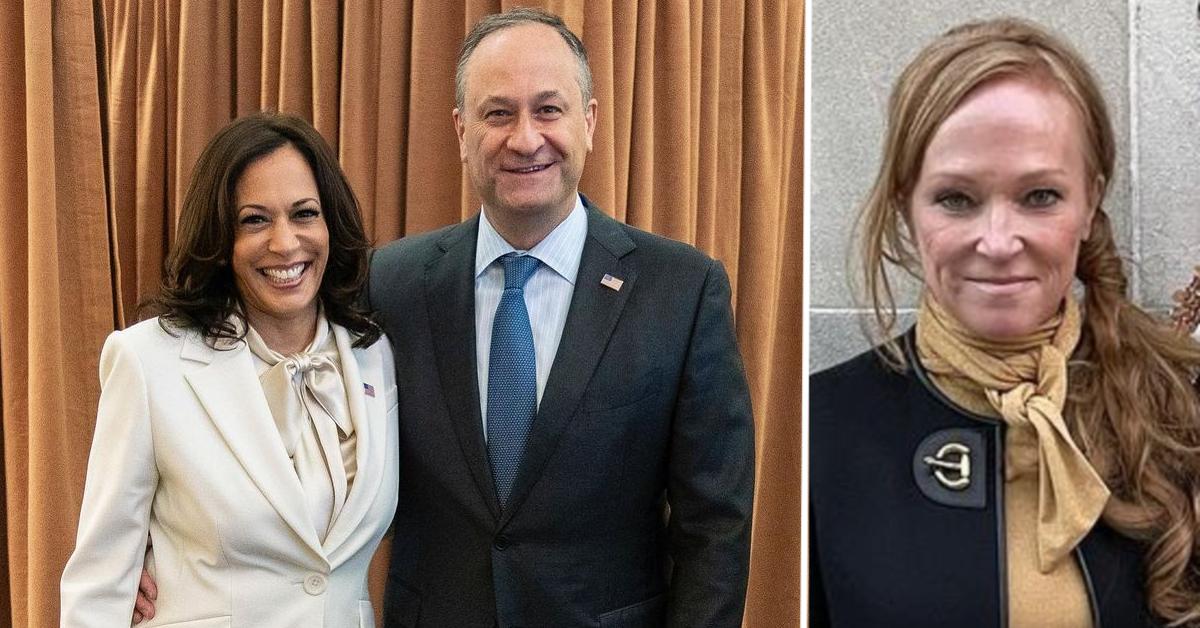 Article continues below advertisement
Kerstin — who was married to Doug from 1992-2008 — proudly posted about her two children, Cole, 26, and Ella, 21, whom she shares with Doug, on social media this week.
"Here we go," she wrote alongside a photo of herself with her kiddos in front of the Lincoln Memorial.
"My babies. 😭," she captioned another shot of Cole and Ella heading to the big event.
The proud mama also gushed about her daughter's stylish outfit, writing, "Ella made quite a splash today! Thank you @miumiu @batshevadress @gucci @adamlippes 💃🏽💃🏽."
Article continues below advertisement
Lastly, Kerstin uploaded a video of the fireworks — and even zoomed in on Madame Vice President and her hubby. "Biden/Harris Fireworks," she wrote.
Following his divorce, Doug met Harris when they were set up on a blind date by a friend. He proposed in March 2014, and by August that same year, they tied the knot.
BERNIE SANDERS MEMES FROM INAUGURATION DAY TAKE THE INTERNET BY STORM — SEE THE BEST POSTS
Fortunately, Kerstin, who is the CEO of the production company Prettybird, has her ex's back — and is even close with Harris, 56. "To know Cole and Ella is to know that their mother Kerstin is an incredible mother," the politician wrote in an essay about her family last year. "Kerstin and I hit it off ourselves and are dear friends."
Article continues below advertisement
She continued, "She and I became a duo of cheerleaders in the bleachers at Ella's swim meets and basketball games, often to Ella's embarrassment. We sometimes joke that our modern family is almost a little too functional."
When Harris was running for president, Kerstin decided to volunteer, which "shocked campaign staff," Marie Claire reported. "They were like, 'The ex-wife wants to do what?'" Kerstin said.
Article continues below advertisement
"When [Doug and Kamala] first started dating and [Kamala] was [attorney general of California], I just thought, 'Wow, that's cool. Don't mess this up!'" she recalled.
Over the years, Harris has formed a unique bond with Doug's kids — they even call her "Momala."
LIVE FROM THE CAPITOL: SEE PHOTOS OF HISTORIC INAUGURATION OF PRESIDENT JOE BIDEN & VICE PRESIDENT KAMALA HARRIS
"Cole and Ella could not have been more welcoming," Harris recalled about their first meeting. "They are brilliant, talented, funny kids who have grown to be remarkable adults. I was already hooked on Doug, but I believe it was Cole and Ella who reeled me in. I am so thankful to Doug, to Kerstin, and most of all, to Ella and Cole."