NEWS
Controversial Cover: Vice President-Elect Kamala Harris' 'Vogue' Shoot Blasted For Whitewashing & Styling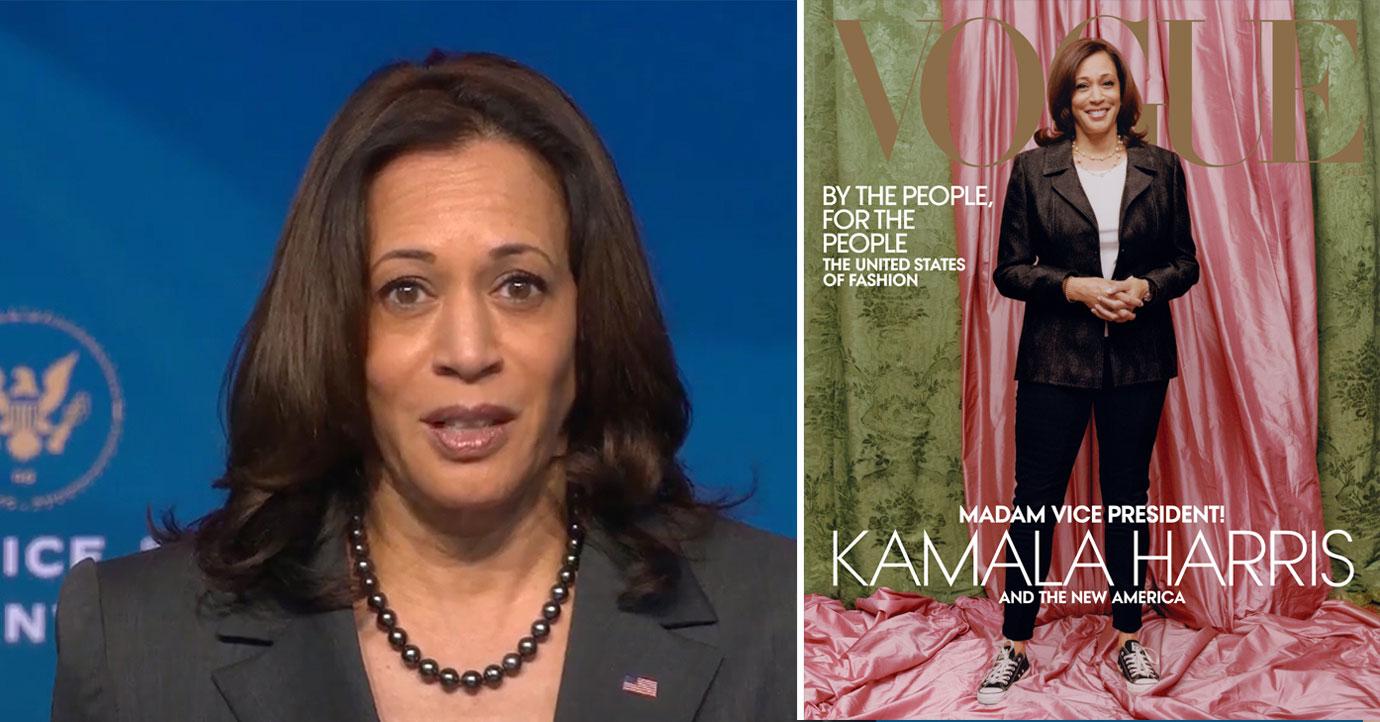 Vice President-elect Kamala Harris' February cover of Vogue has sparked quite the controversy, with some blasting the iconic magazine for deliberately altering the photo to lighten her skin.
Two covers have been released with the interview, one for the print issue and another as a special digital cover.
Article continues below advertisement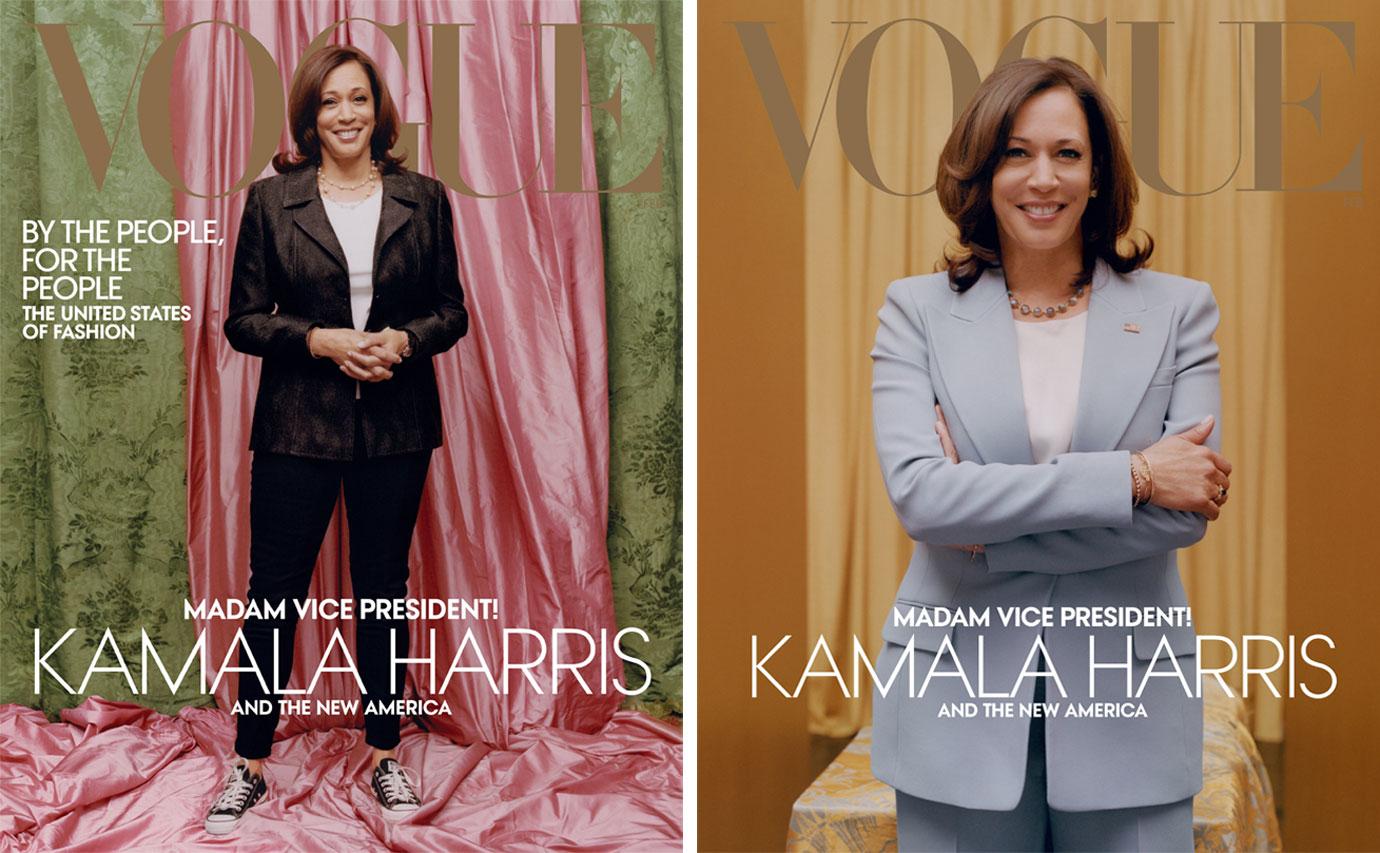 One depicts the 56-year-old politician wearing a powder-blue Michael Kors suit, her arms crossed, with an American flag on her lapel. The second image, which sparked outrage shows Harris dressed more casually, sporting black Converse, pearls around her neck and standing in front of a pink and green backdrop — which the magazine described as a nod to her Alpha Kappa Alpha sorority.
WELL-DESERVED! JOE BIDEN & KAMALA HARRIS CROWNED 'TIME' PERSON OF THE YEAR
Article continues below advertisement
Users on social media were quick to slam the image, "Kamala Harris is about as light skinned as women of color come and Vogue still f**ked up her lighting," one user wrote. "WTF is this washed out mess of a cover?" While another called it "a mess up" and stated that "Anna Wintour must really not have Black friends and colleagues."
A third wrote: "here's 4 images of Kamala Harris that I had *saved in my phone* that are better than that Vogue cover," alongside pics of the future VP, and a fourth asked, "have you ever seen a white female's cover look this cheesy? That's the mf big deal. They airbrush the f**k out of those covers and considering who she is, she deserves much better!"
Article continues below advertisement
Vogue's parent company Condé Nast is no stranger to debate over their covers, most shot by famed photographer Annie Leibovitz. The global media company has been accused of improperly lighting Black women, most notoriously the recent Vogue cover shoot of Olympic gymnast Simone Biles and Vanity Fair's cover with A-list actress Viola Davis.
Article continues below advertisement
Vanity Fair's July/August 2020 issue featured a striking portrait of the Oscar-winning actress. Wearing a midnight blue coat dress, Davis sits with her back — most of it exposed — to the camera as she looks to the left. It was reported that the photographer wanted to recreate the well-known image "The Scourged Back" — a harrowing 1863 photo that shows Gordon, a formerly enslaved man, sitting shirtless and slightly hunched over to display his back after he was brutally beaten.
"Be clear: I LOVE these pictures and I LOVE the hell out of Viola. But this photographer NEVER would have reimagined 'The Scourged Back' with Halle [Berry], Thandie [Newton] or Zendaya," a user wrote on Twitter at the time. "This fascination Black men (straight and gay) have w/ linking darkskin women to slavery and trauma is jarring."