NEWS
Kamala Harris' Stepdaughter Ella Emhoff Is Making Waves — Get To Know The Rising Model In 5 Snaps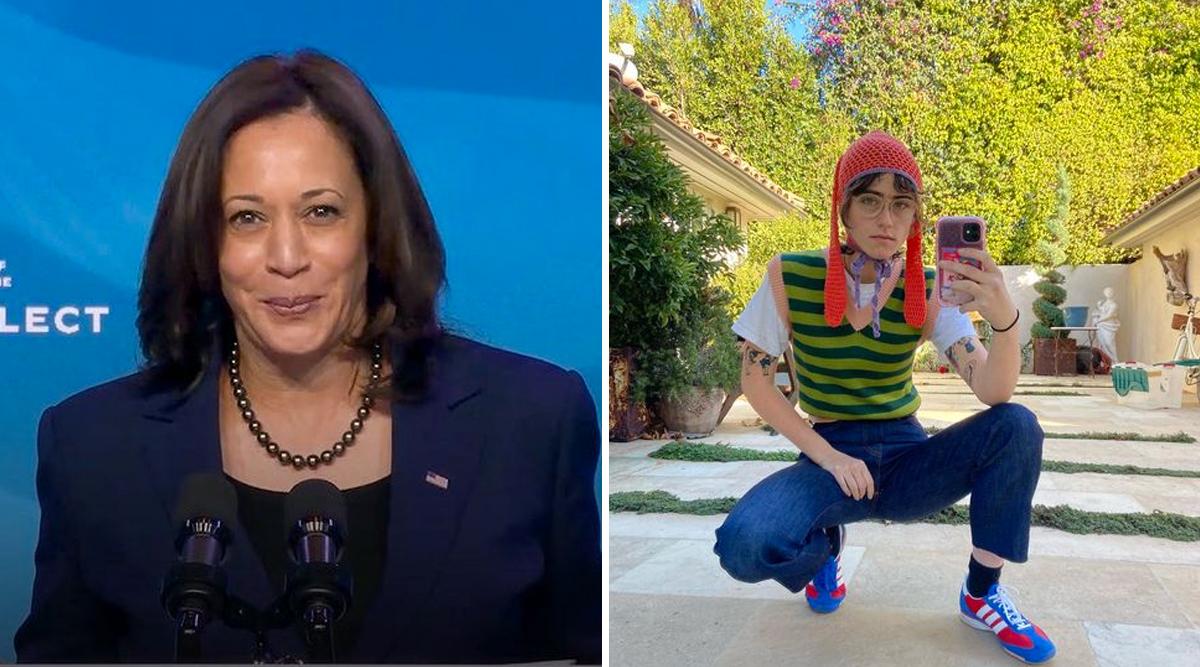 Article continues below advertisement
As OK! previously reported, Emhoff landed a modeling contract with IMG models — which also represents supermodels Gisele Bündchen, Gigi Hadid and sister Bella Hadid — after her groundbreaking appearance at her stepmom's big day. IMG President Ivan Bart went on to say that "it's not really about shape, size or gender any more," adding that "Ella communicates this moment in time. There's a cheekiness and a joy she exudes."
When talking about her look and her reaction to being signed by IMG, Emhoff told Vogue: "I was pretty surprised when everything with IMG was happening because when I was younger, I never saw that as being part of my timeline. As someone who, like a lot of young girls out there, had self-confidence issues, it is intimidating and scary to go into this world that is hyper-focused on you and the body," she gushed.
So, who is the modeling world's new it girl? Get to know Emhoff in five snaps.
Article continues below advertisement
Vice President Kamala Harris Is Her Stepmother
Born on May 29, 1999, she is the second child and only daughter of second gentleman Doug Emhoff. Harris and Emhoff met on a blind date after being set up by mutual friends; the pair tied the knot in August 2014. Ella lovingly refers to the VP as "Momala."
Article continues below advertisement
She Goes To School At Parsons School Of Design In NYC
Ella studies textiles at the prestigious New York City institution and shares many of her impressive works on her Instagram page. Her specialty is knitwear.
Article continues below advertisement
She Makes Her Own Clothes
Her Instagram page is full of her quirky designs, which are made from scraps of old clothes and cheery, rainbow yarn.
Article continues below advertisement
She Tattoos Herself
Harris' stepdaughter recently learned how to tattoo because she got "bored" during quarantine. She's already given herself some stick-and-poke ink. She currently has around 18 tattoos.
Article continues below advertisement
She's Been Dubbed 'The First Daughter Of Bushwick'
Ella has earned the title of "First Daughter of Bushwick" in part because of her extreme fondness for knitwear and stick-and-poke tattoos that resemble the quaint and quirky neighborhood in Brooklyn, N.Y.