Tour Kanye West's Second Wyoming Ranch Where Upcoming 'Donda' Album Was Created Following Kim Kardashian Split — Photos
Talk about a sweet escape. Kanye West has been using his second Wyoming ranch to get in the zone and focus on his upcoming Donda album following his split from estranged wife Kim Kardashian. The rapper reportedly bought his second larger-than-life ranch for $14.5 million just two months after he purchased his first multi-million dollar property in the state.
Article continues below advertisement
The newest sprawling estate, located in Greybull, spans over 6,700 acres, an upgrade from his 4,524-acre ranch — which he reportedly bought in October 2019 for $7.7 million.
West's most recent purchase — known as Bighorn Mountain Ranch — differs from his first, as he used his Monster Lake Ranch in Cody to host public events and gatherings. His new million-dollar oasis serves as a place for him to live and focus on his music in private. The "Power" rapper's two ranches are reportedly about 50 miles apart.
Article continues below advertisement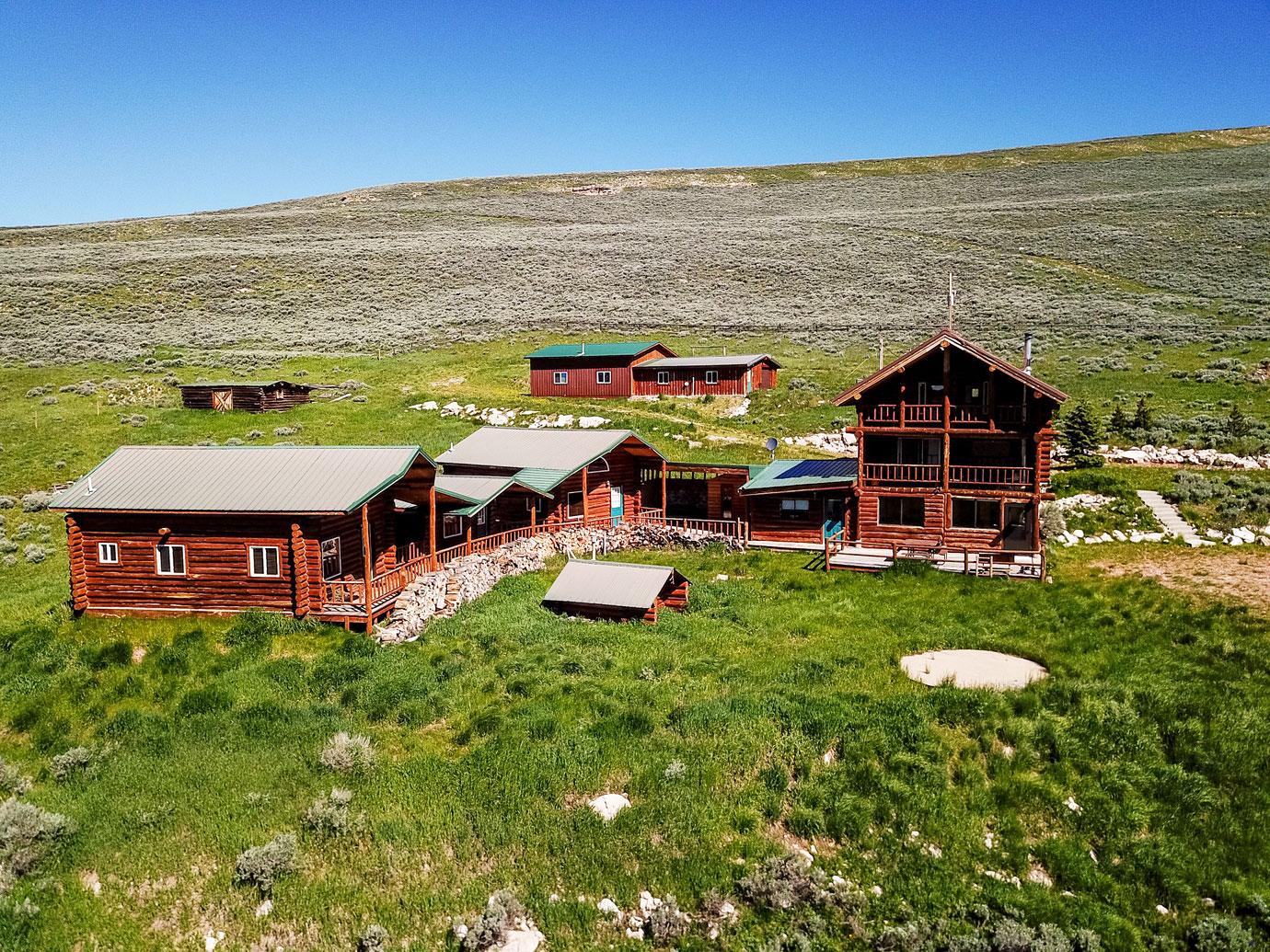 Article continues below advertisement
His new estate was where he created his 10th studio album, Donda, which is reportedly set to be released on Friday, August 6, according to Variety. The highly anticipated album — named for his late mother who passed away in 2007 — was set to be released on Friday, July 23, but the father-of-four decided to push the date back.
While it has not been confirmed whether his split from the KUWTK reality star inspired his new music, an insider alleged West put all his focus into his art after he and Kardashian called it quits for good in February.
Article continues below advertisement
"I wouldn't call it the divorce album, but he really dived into it after the divorce. Every day," an insider told the New York Post of Donda. "I'd say the Wyoming mountains… all this infinite space where he could really find some solace, was a kind of therapy for him and helped create what I think is one of his best albums yet."
Scroll through to see photos of West's new digs.
Article continues below advertisement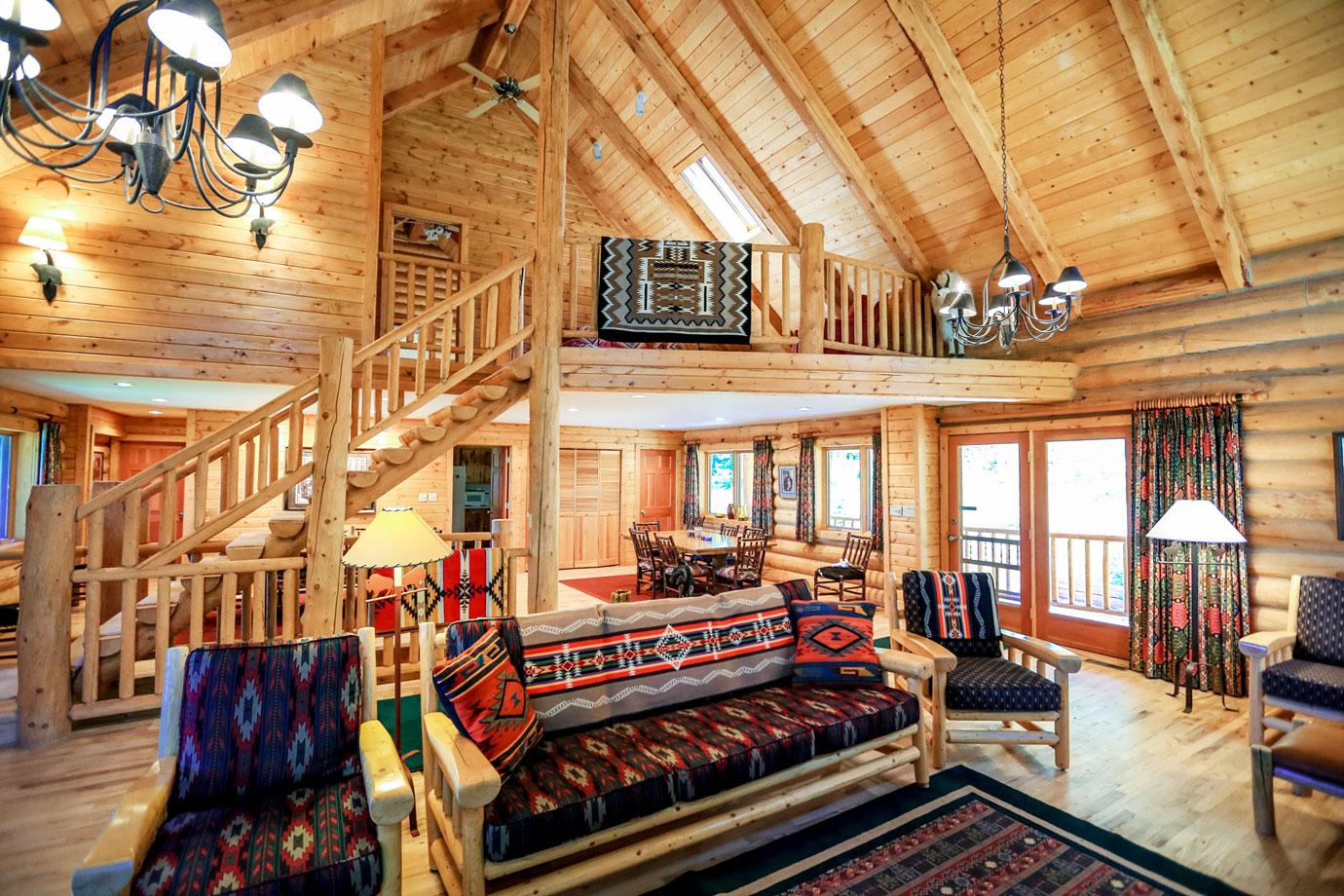 According to the listing, West's home is described as a "high country heaven with excellent views, wildlife and privacy."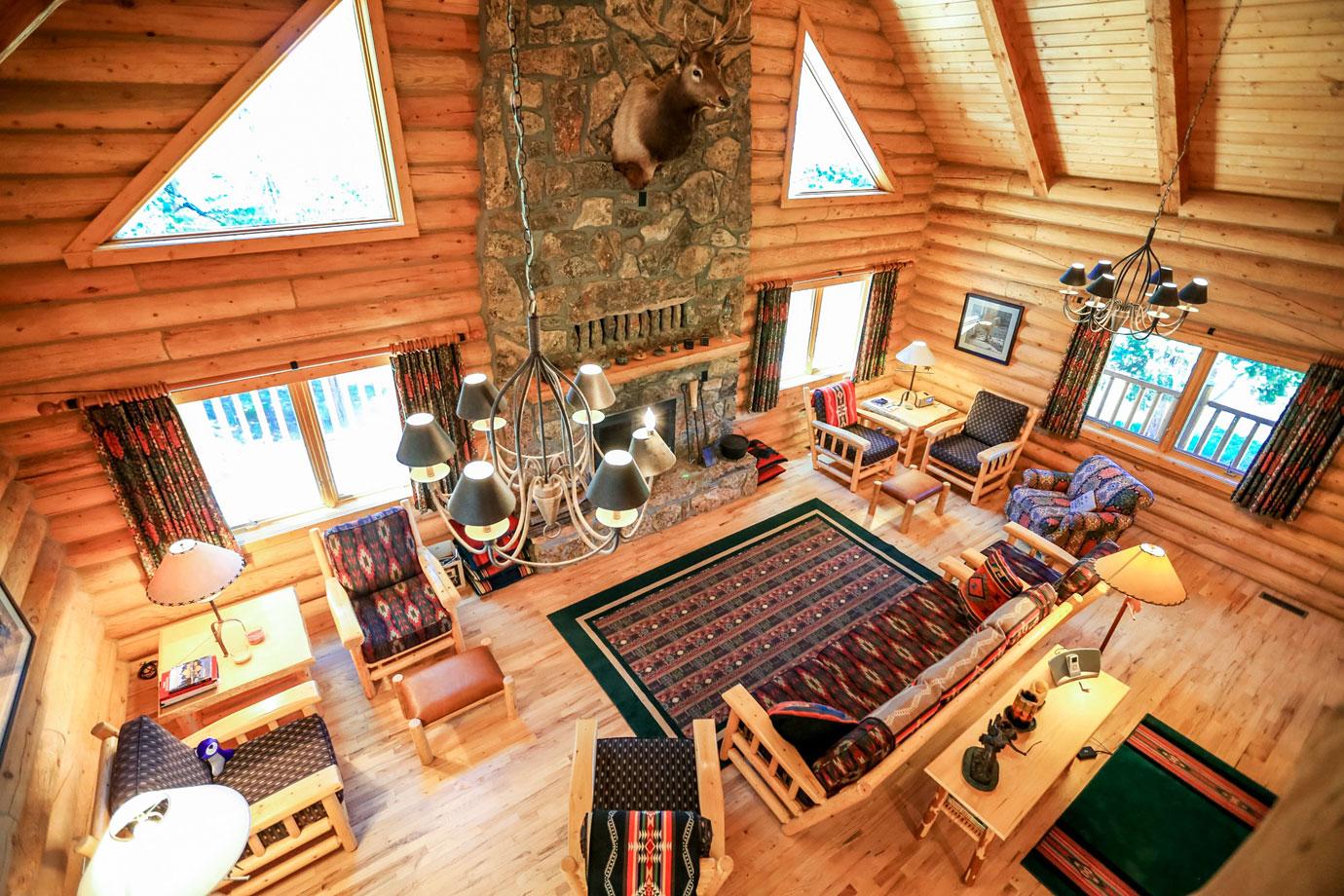 The expansive living room with a stone fireplace serves as the perfect space for West to relax in after working hard on his album.
Article continues below advertisement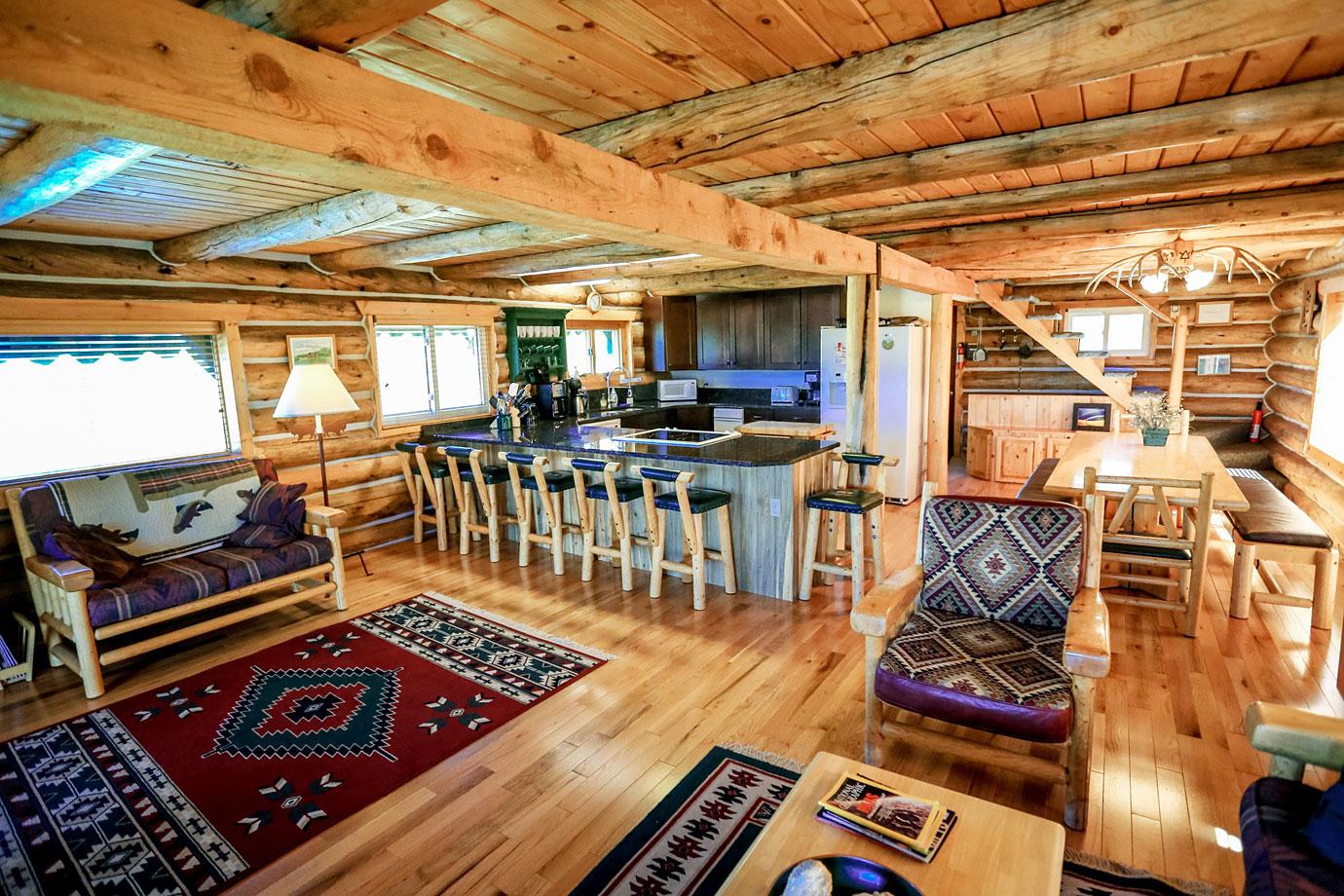 The Yeezy designer can prepare a snack for the former couple's children, North, 8, Saint, 5, Chicago, 3, and Psalm, 2, before they play on the rolling grass-covered hills and meadows that surround the estate.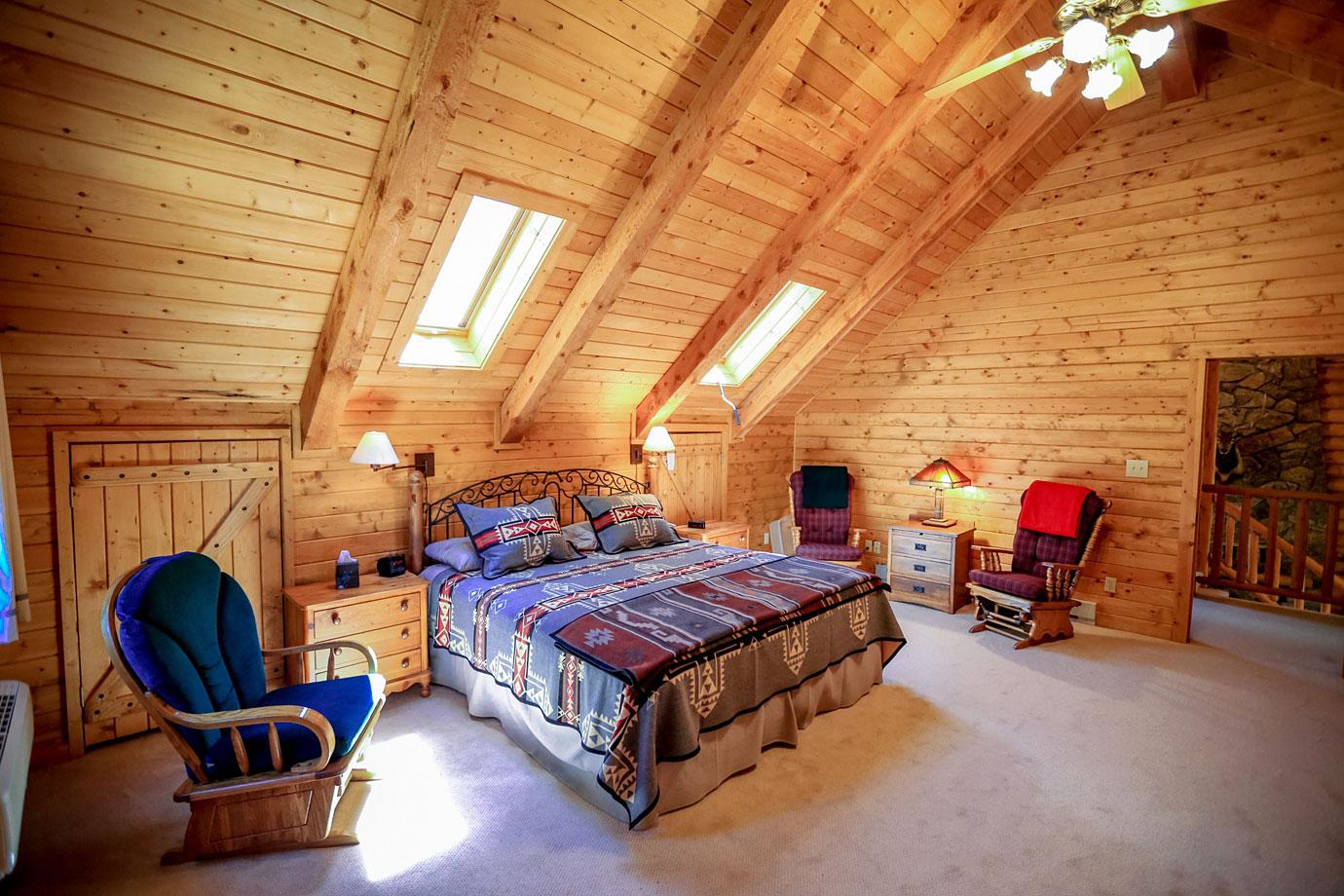 The magnificent ranch reportedly offers seven bedrooms and seven bathrooms.
Article continues below advertisement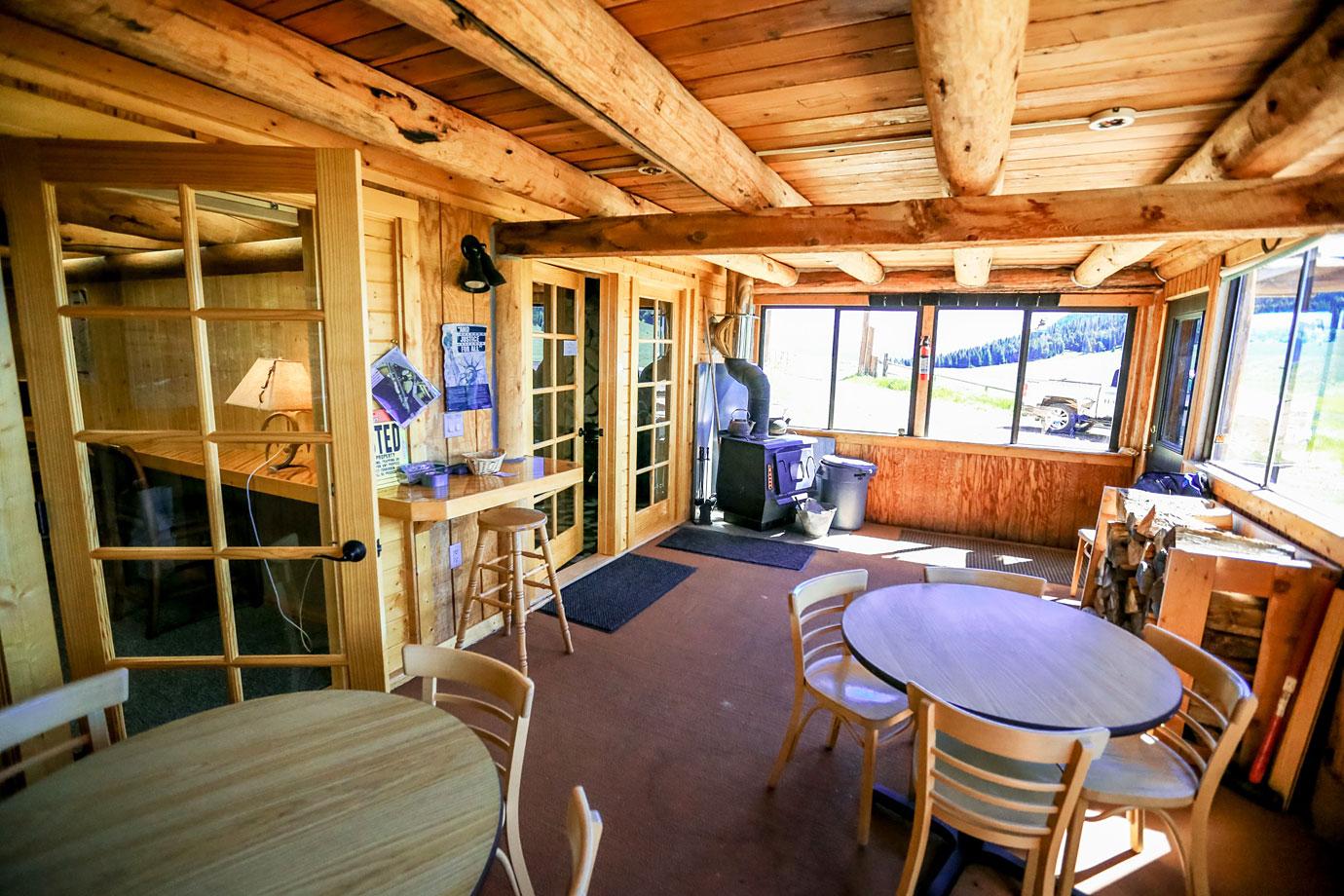 West's kiddos can play in the sun room while he adds the final touches to his Donda album.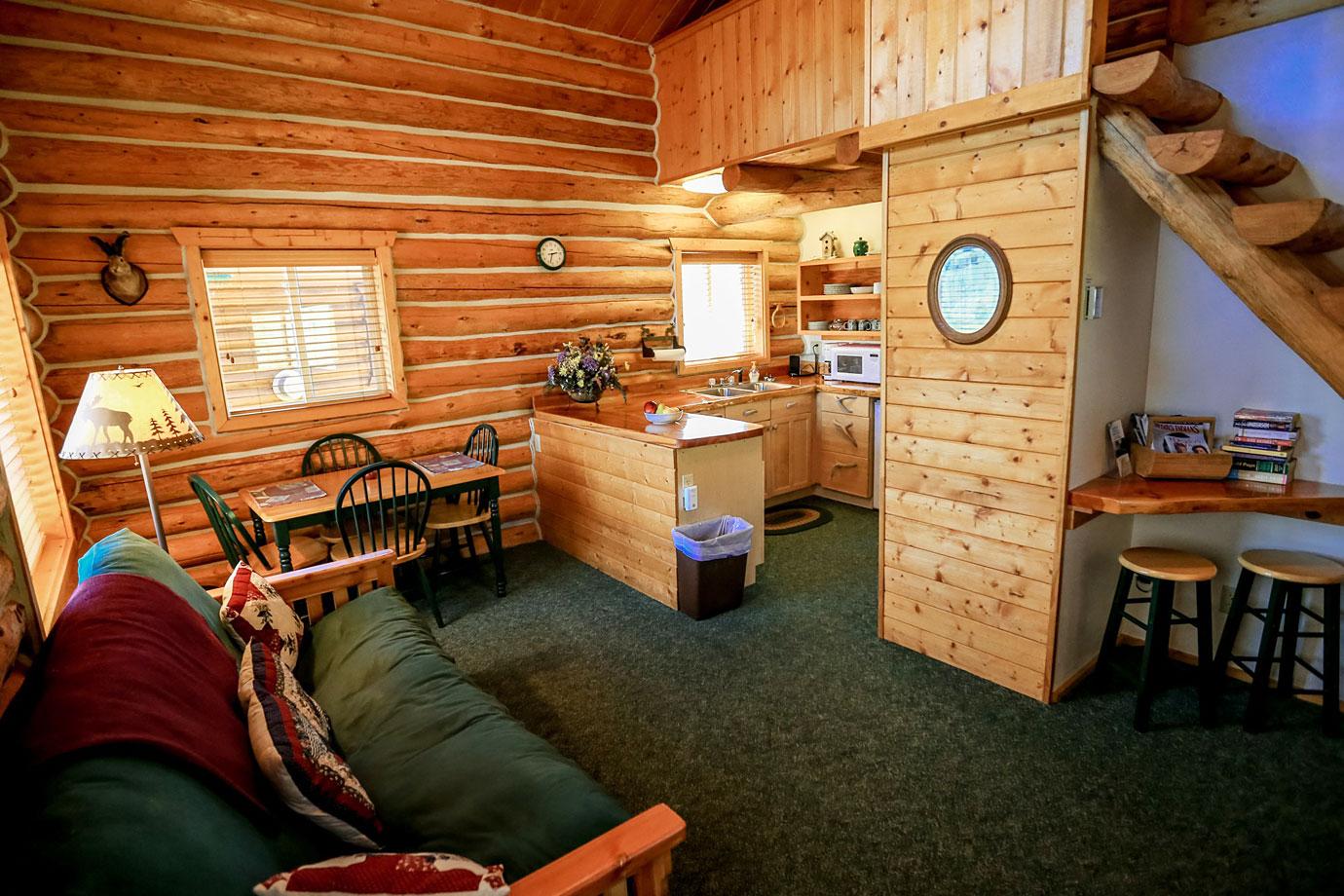 The abode offers "excellent cabins and lodges," according to the listing, with their own living spaces and kitchens.
Article continues below advertisement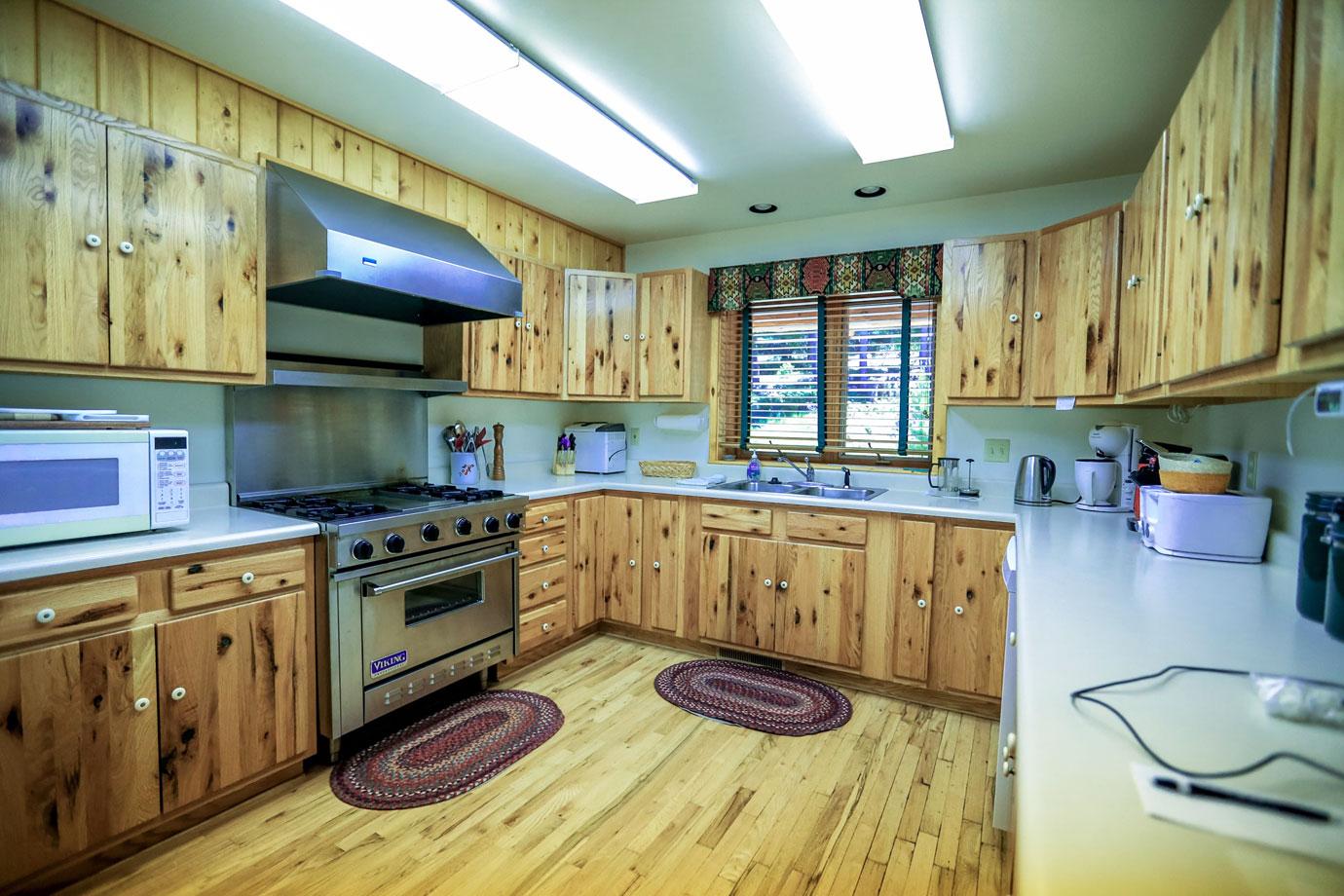 The estate boasts an additional secluded kitchen with wooden-floors and cabinetry.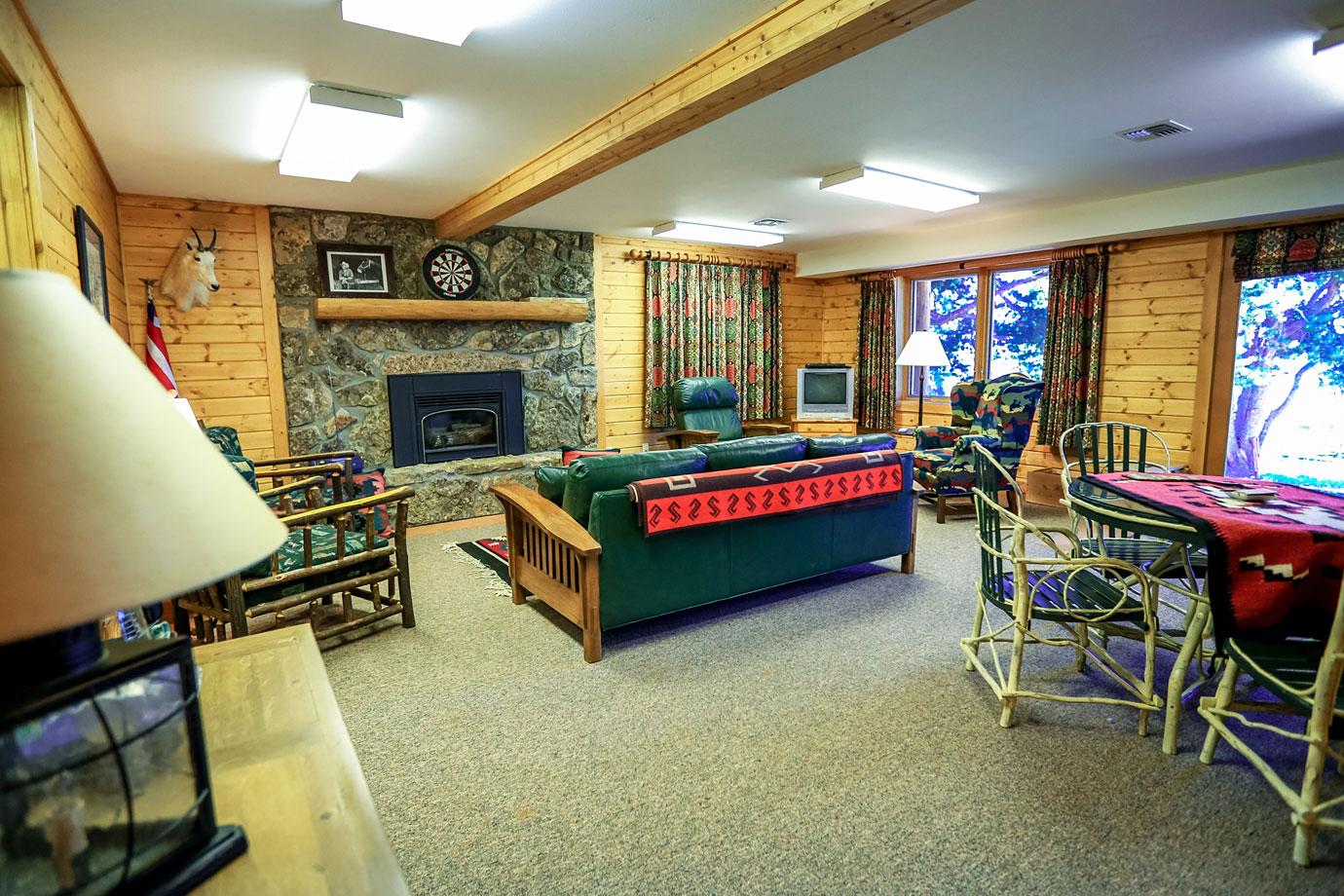 While the Atlanta native's home is far from the modern mansions the Kardashian family is used to in California, the ranch — complete with multiple kitchens, dining rooms and living spaces — is unique in its own right.
Article continues below advertisement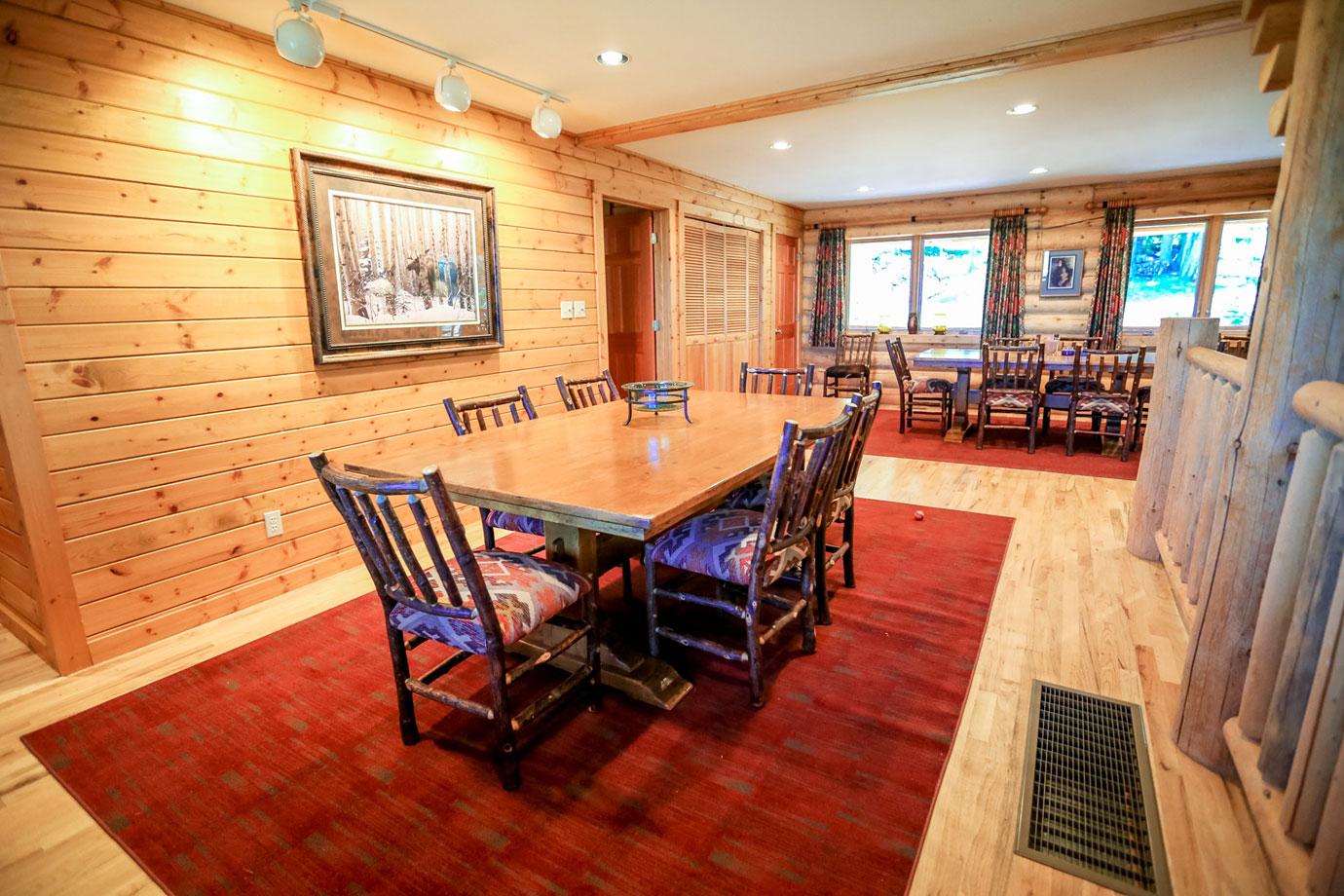 There is plenty of room for the Kardashian-Jenner family to stay the night at the Grammy Award winner's ranch when the divorce drama subsides.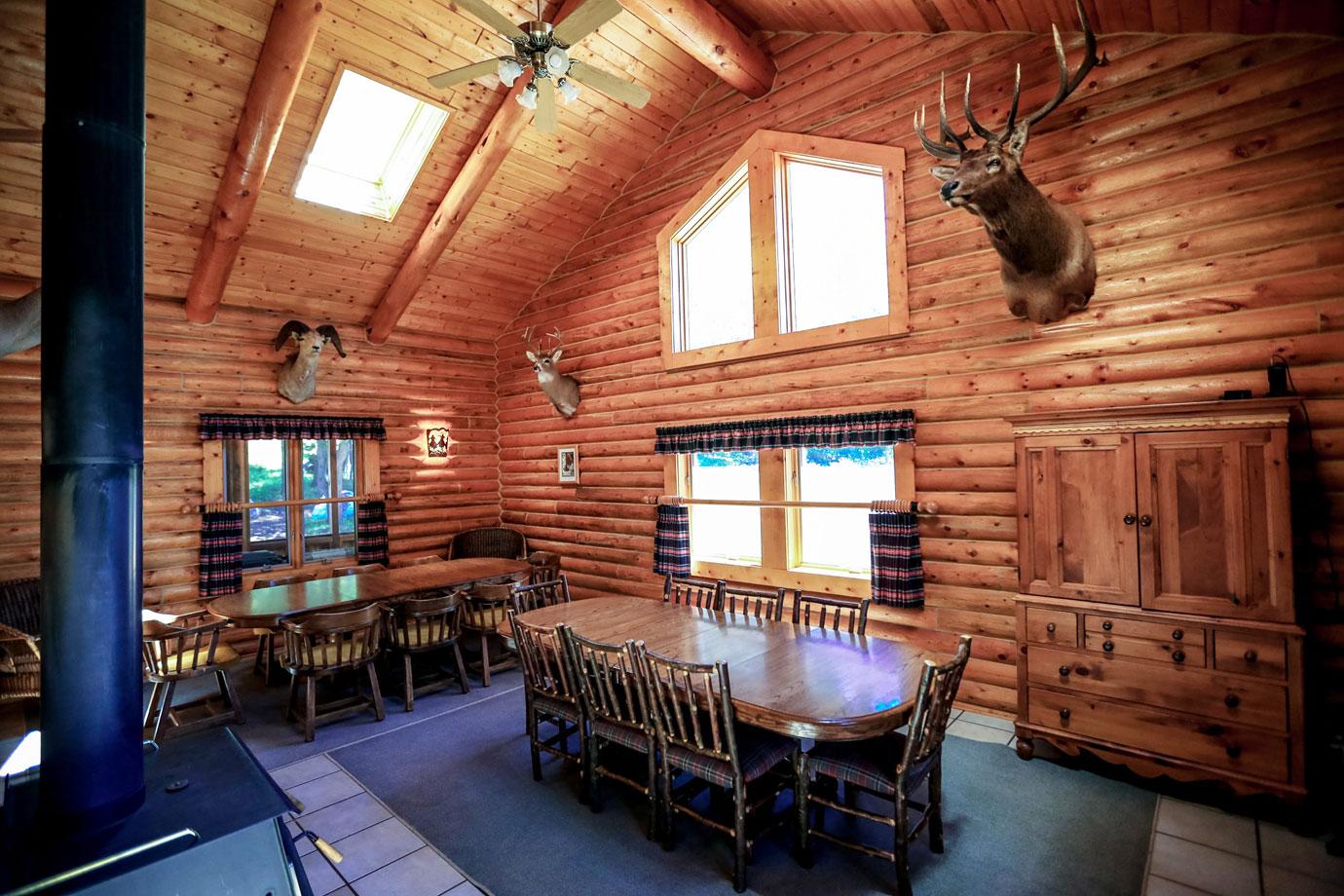 West can host listening parties and family celebrations away from the public eye, as the property is completely surrounded by National Forest lands of Bighorn Mountain Range.