COUPLES
Khloé Kardashian Posts Cryptic IG Messages After Rumors Swirl That Beau Tristan Thompson Cheated... Again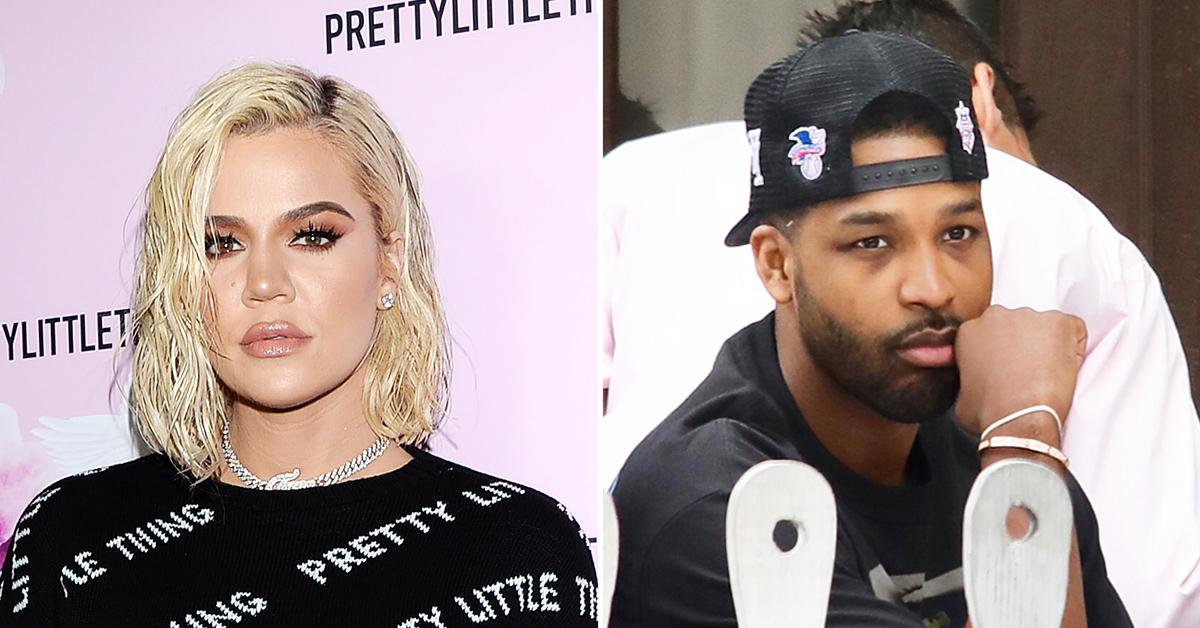 It could soon be three strikes and you're out for Tristan Thompson. Khloé Kardashian's baby daddy is being hit with new cheating allegations (as if the Jordyn Woods drama wasn't enough?!), and it appears like the Good American founder is blowing off some steam on social media.
Article continues below advertisement
After the 30-year-old made headlines yet again for allegedly stepping out on the 36-year-old Kardashian (Instagram model Sydney Chase recently claimed in a new interview that she hooked up with the Boston Celtics player in January), Khloé's Instagram Story was filled with cryptic quotes on Monday, April 26.
Article continues below advertisement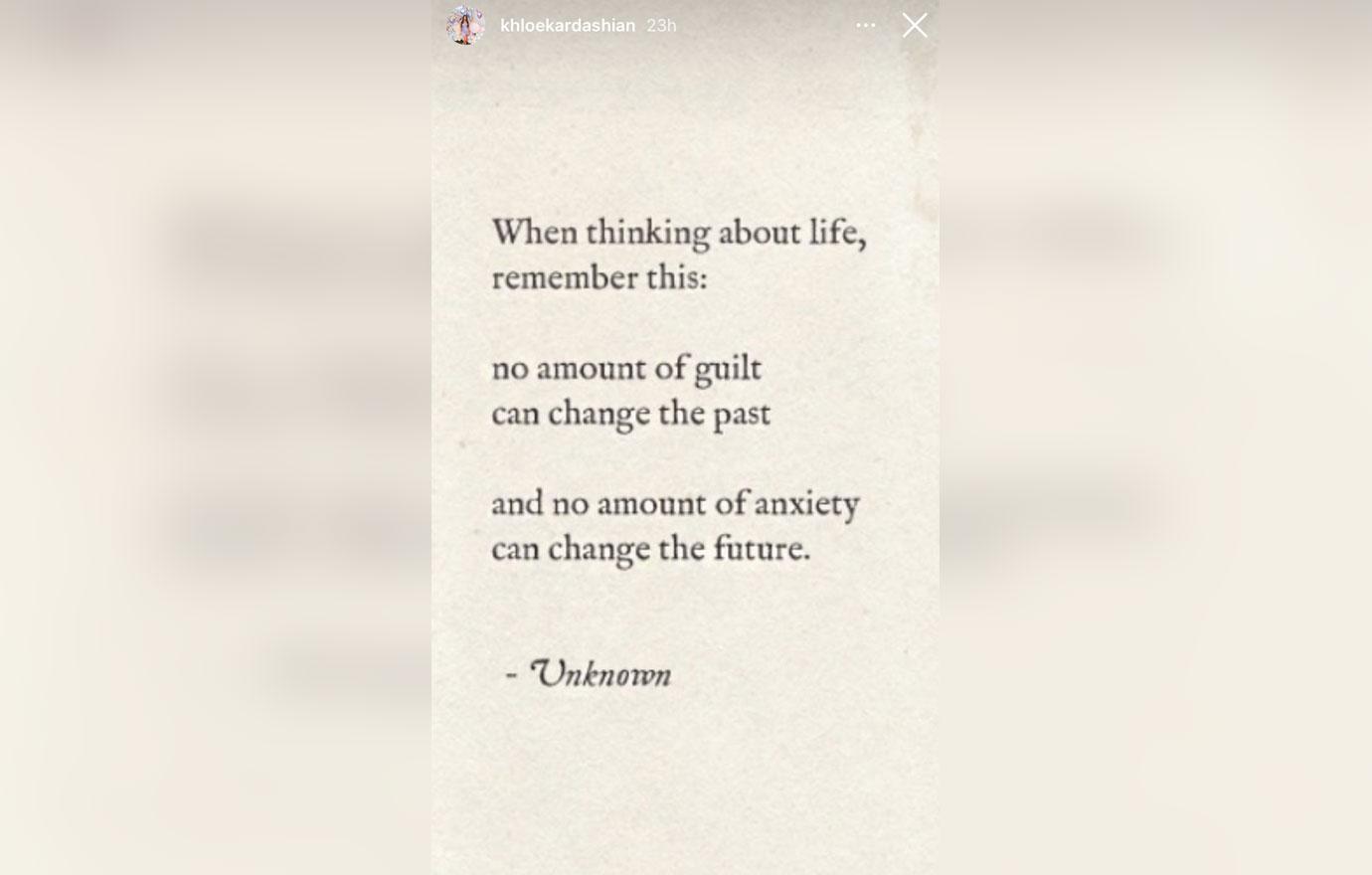 "No amount of guilt can change the past and no amount of anxiety can change the future," she first posted to her account.
Article continues below advertisement
In another post, the mother-of-one shared a tweet that discussed the importance of only allowing positivity in your inner circle. "Invest in your energy, invest in your environment. Your environment has a direct impact on your life, so be intentional with it. Surround yourself only with people who can contribute to your growth and expansion," the tweet read. "All energy is contagious."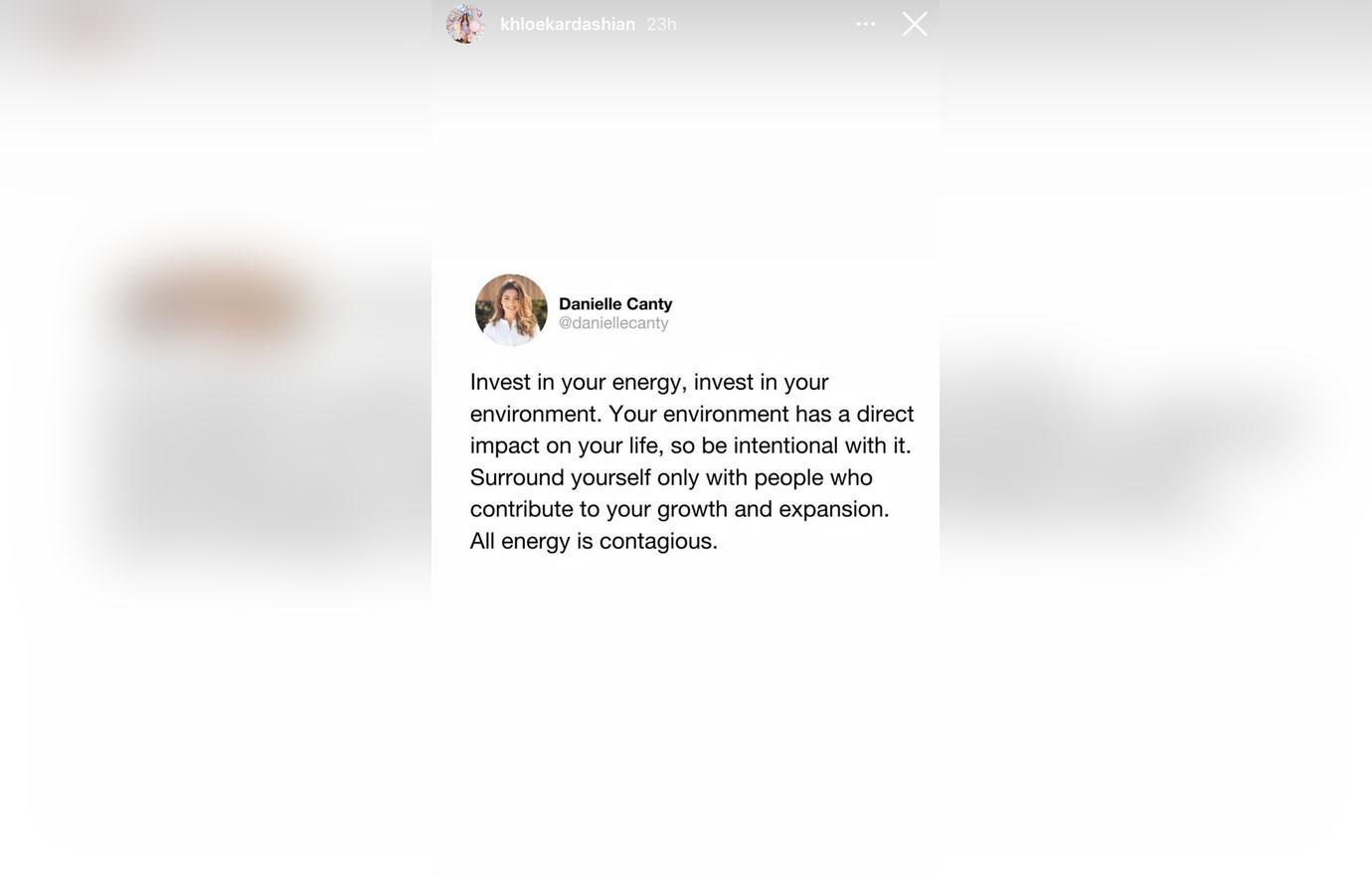 Article continues below advertisement
Khloé's Instagram story really went out with a bang. She concluded her series of inspirational quotes with one that preached making change if necessary. "Love your f**king life. Take pictures of everything. Tell people you love them," the unattributed quote read. "Talk to random strangers. Do things that you're scared to do. F**k it, because so many of us die and no one remembers a thing we did. Take your life and make it the best story in the world. Don't waste that sh*t."
Article continues below advertisement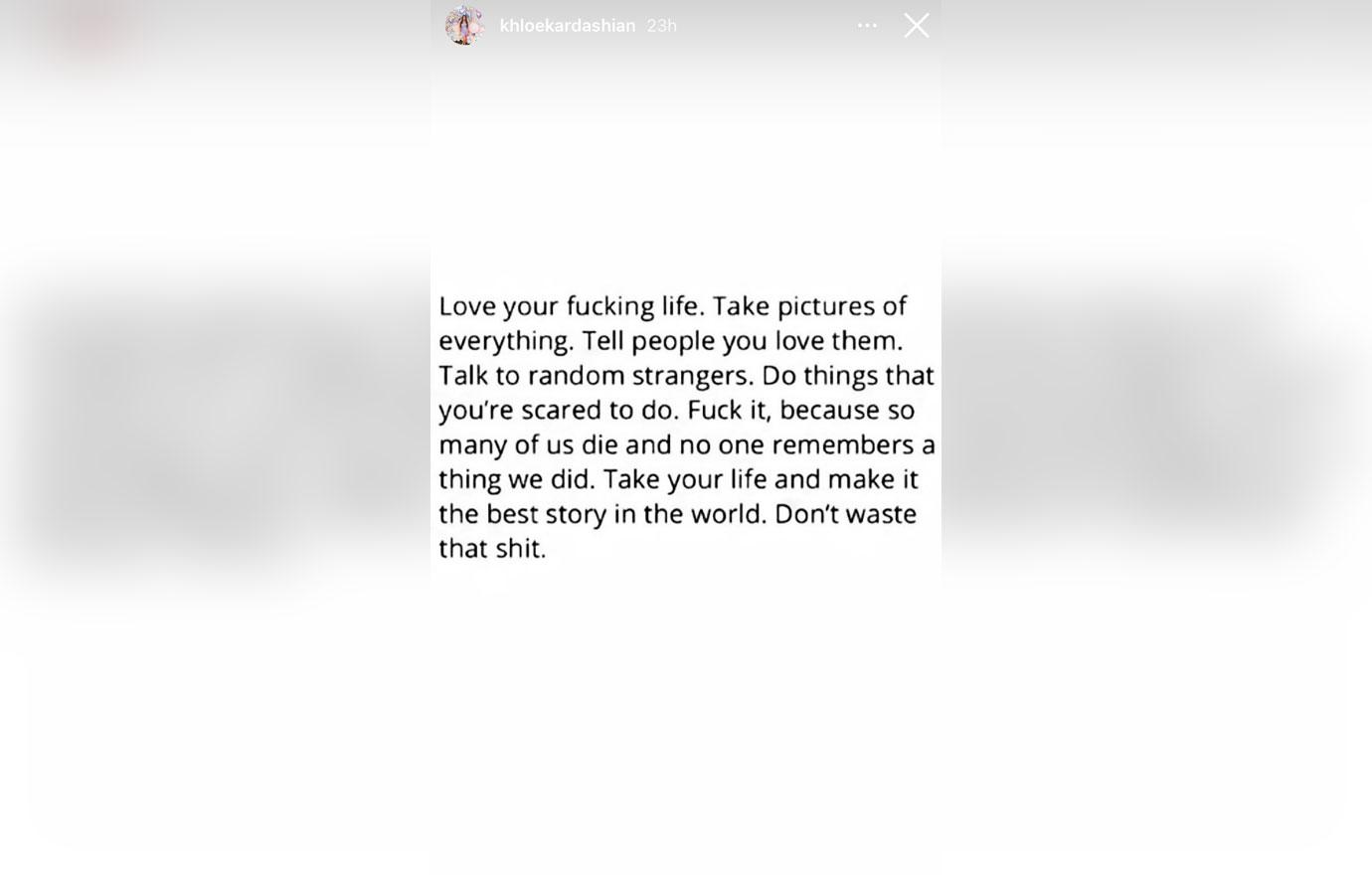 The vague messages all come following a recent interview with IG model Chase on the "No Jumper" podcast, in which she claimed the NBA player hung out with her on "multiple occasions" and made her believe he was no longer in a relationship with the KUWTK star.
Article continues below advertisement
On the podcast, the 23-year-old told media personality Adam22 that Thompson claimed he was single and ready to mingle. "He told me he was not in a relationship anymore, so I said OK," she alleged. "We talked, we hung out multiple times, we went out together, everything."
Article continues below advertisement
When flat-out asked about Thompson's "d*ck," she claimed, "It was a peek-a-boo d*ck, but, baby, it was good." Pressed for more details on the podcast, Chase then said that when she found out Thompson was in fact in a relationship, she "cut him off."
Article continues below advertisement
Unfortunately, if the rumors are proven to be true, this wouldn't be the only time Thompson has stepped out on the mother of 3-year-old daughter True. In 2018, Thompson reportedly had an affair just days before Kardashian was due to give birth; and in 2019, Kylie Jenner's best friend was thrown into the mix, when it was revealed he and Woods kissed at a party.
A source previously told OK! that Kardashian and Thompson "want to give True a sibling," but with rumors swirling of more trouble in paradise, it looks like Khloé needs to quickly pump the brakes.