Khloé Kardashian Shares Cryptic Quotes Following Tristan Thompson's NBA Trade To Sacramento Kings
Khloé Kardashian appeared to be in a good mood just one day after it was reported that ex-boyfriend Tristan Thompson will be returning to California to play for the Sacramento Kings.
Article continues below advertisement
Though the KUWTK reality star didn't directly respond to news of her on-again, off-again ex being traded from the Boston Celtics, she took to Instagram to share several optimistic messages about embracing happiness.
Kardashian advised her followers to appreciate every moment in life, noting things can change in a split second. "Every situation in life is temporary. So, when life is good, make sure you enjoy and receive it fully," the brunette beauty's powerful quote read on Sunday, August 8. "And when life is not so good, remember that it will not last forever, and better days are on the way."
Article continues below advertisement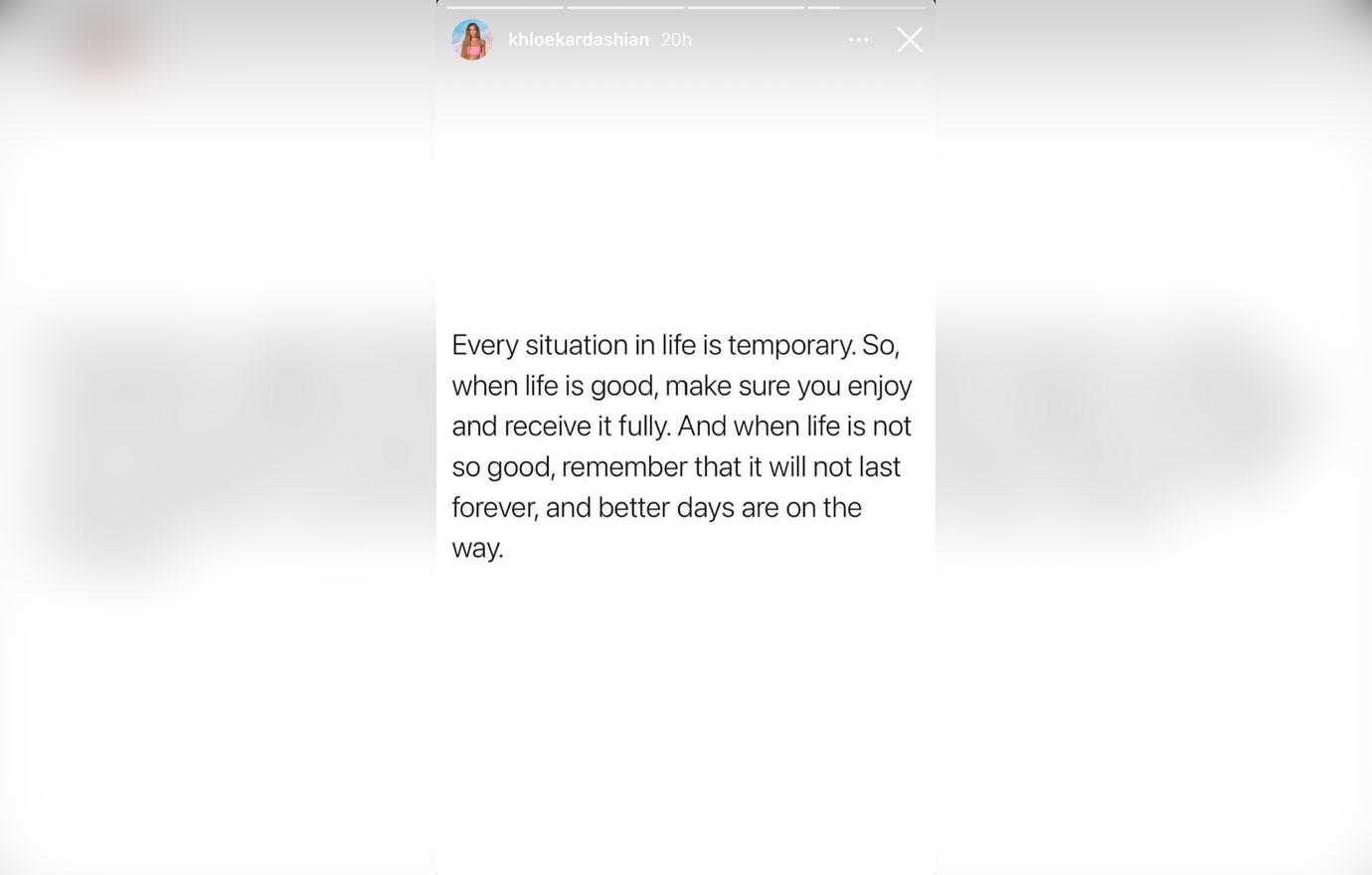 Kardashian's other quote, attributed to Yung Pueblo, read: "Happiness is not fulfilling every pleasure or getting every outcome you desire. Happiness is being able to enjoy life with a peaceful mind that is not constantly craving for more. It is the Inner peace that comes with embracing change."
Article continues below advertisement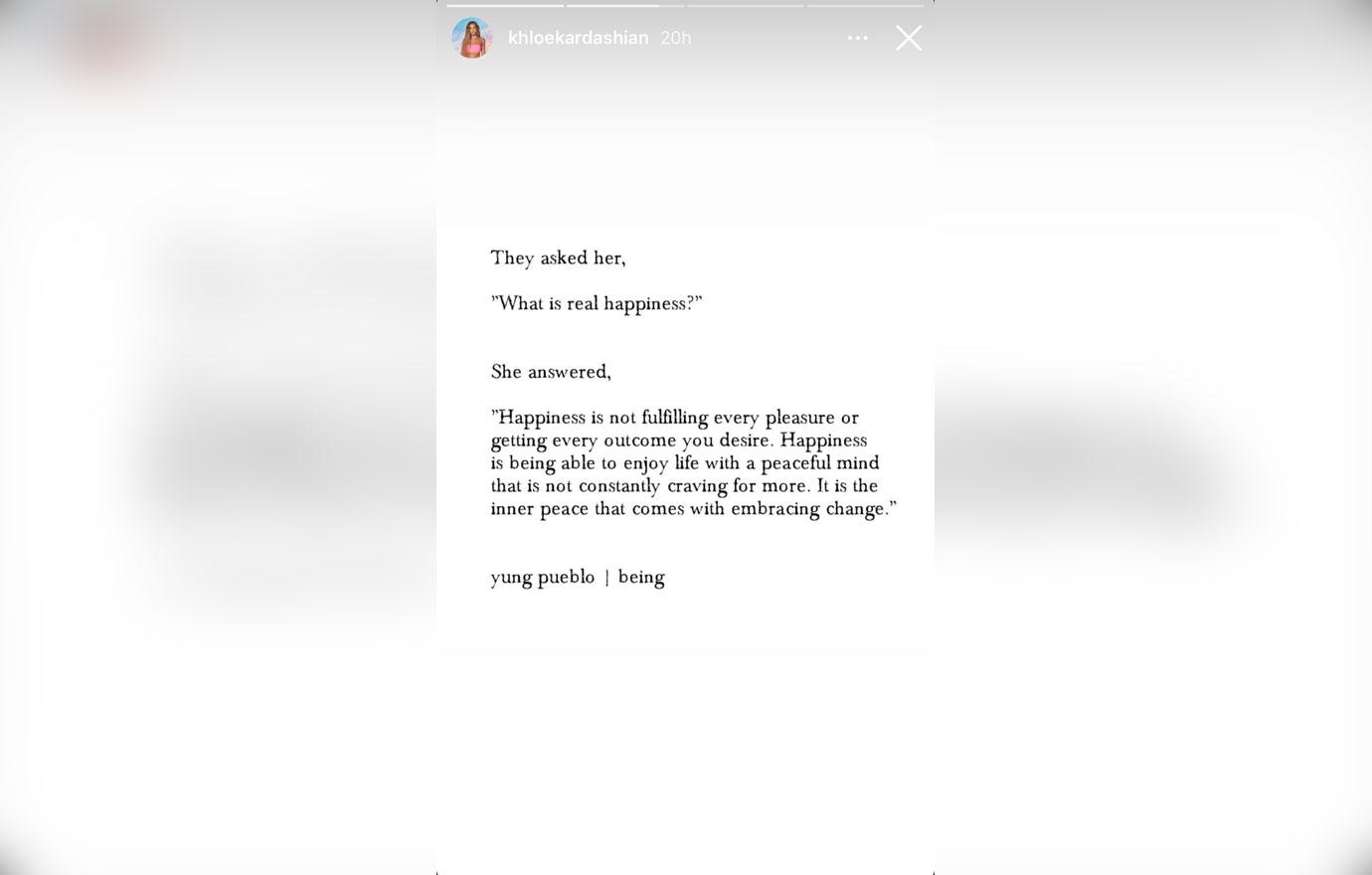 Article continues below advertisement
The Good American co-founder's positive messages comes after it was announced on Saturday, August 7, that Thompson — who shares 3-year-old daughter True with Kardashian — was traded after his first year with the Boston Celtics, and almost ten years with the Cleveland Cavaliers. Thompson will now be moving to Sacramento, Calif., about a six-hour drive from Kardashian's native Calabasas.
Though Kardashian and Thompson split In June — following reports alleging that he went into a room with three women at a party and emerged looking "disheveled" 30 minutes later — the 37-year-old is most likely happy to have him back in the sunshine state for the sake of their little one.
Article continues below advertisement
The reality star previously opened up about coparenting with the 30-year-old amid their 2019 split. "It's hard," Kardashian candidly said at the time, noting she still wants Thompson in True's life because he's been good to their daughter. "It's not easy for me."
Article continues below advertisement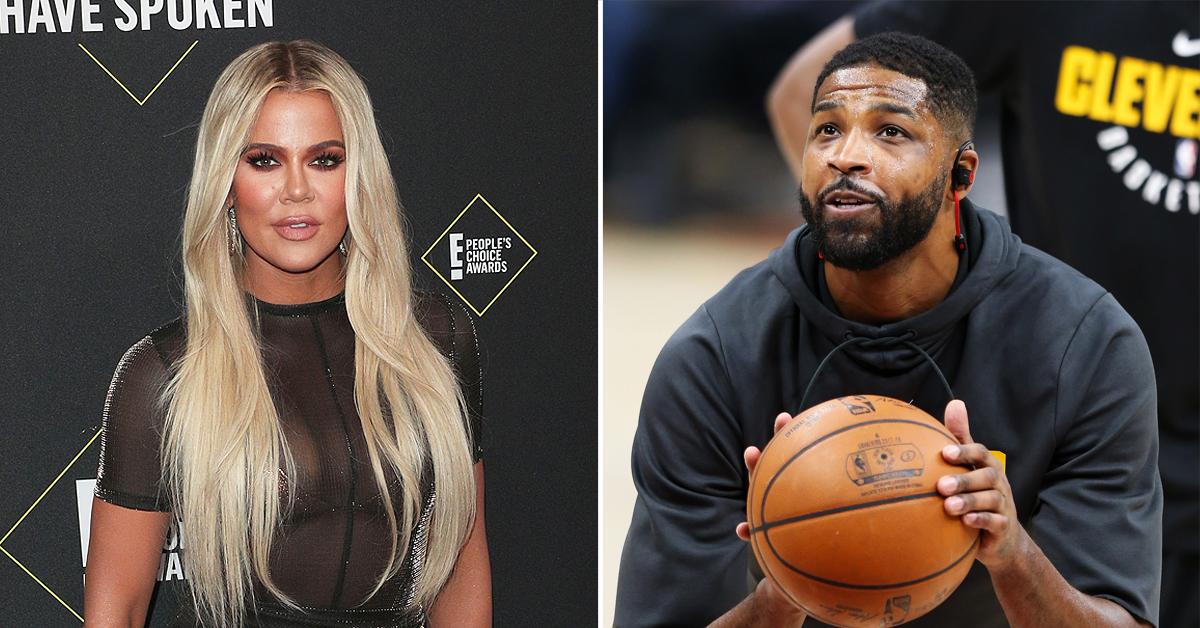 "It would be easier for me to keep my daughter away and be like, 'No, because you hurt me.' But he never hurt True. Him and I have our own relationship, and then Tristan and True have theirs," she added, per Us Weekly. "I will never come in-between that, I don't believe in that."
Article continues below advertisement
The former flames were first linked in 2016, but broke up two years later following multiple cheating scandals, one of which included Thompson kissing Kylie Jenner's ex-BFFL Jordyn Woods. After spending time together during the pandemic, Kardashian and Thompson reconciled last summer.
The two had been going strong — with Kardashian revealing she wanted another child with Thompson just days before his latest cheating scandal made headlines — but their relationship was plagued once again with claims of the handsome hunk being unfaithful. In April, Instagram model Sydney Chase insisted she had a sexual relationship with Thompson months after he and Kardashian got back together.