Kim Kardashian Reveals She Tried To Apologize To Ex-Husband Kris Humphries, Denies Van Jones Dating Rumors On 'KUWTK' Reunion
Article continues below advertisement
The KKW Beauty founder married Humphries, 36, in a high-profile $10 million wedding — but filed for divorce after 72 days of marriage. Momager Kris revealed that she tried to talk Kim out of tying the knot before the rehearsal dinner after sensing something was amiss.
Article continues below advertisement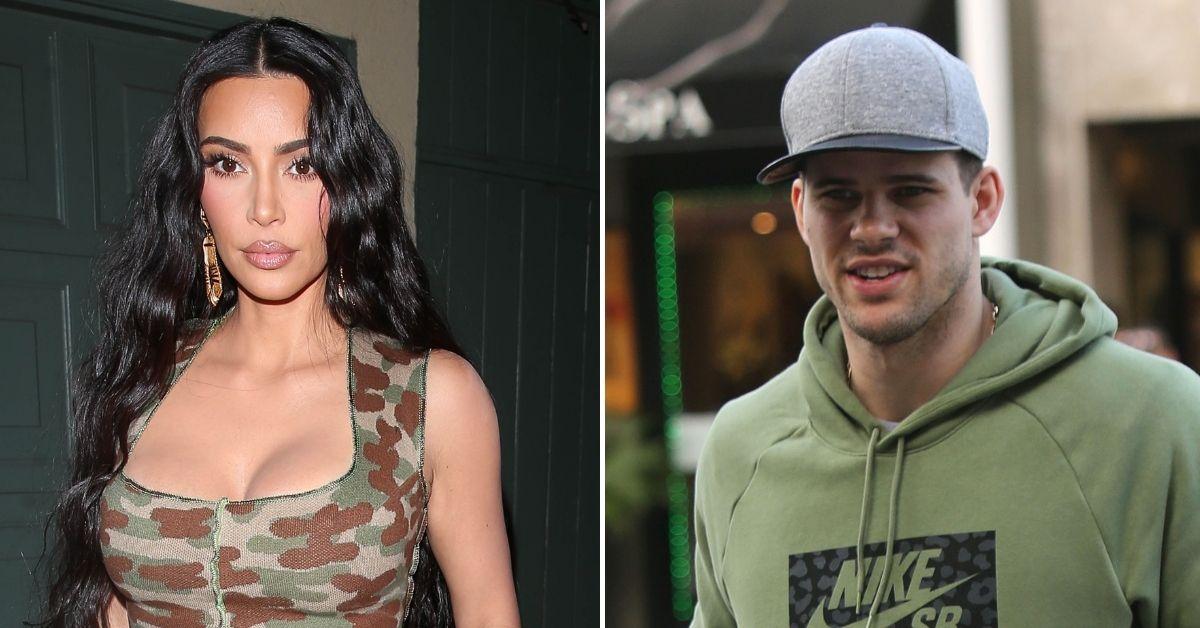 Article continues below advertisement
"What you said to me is: 'I'm going to put you in a car, no one will find you, just leave and I'll handle it,'" Kim recalled. "And I thought, 'Okay, we're filming this for a TV show. If I leave, I'm going to be known as the runaway bride forever and it's going to be a huge joke, and I think I just have cold feet.' So I was like, 'Okay guys, it's just cold feet, I got this, it's cold feet, we're filming the show.'"
"The show paid us, obviously, a fee to film the show. I took my entire fee and probably Kris,' because I wanted a bigger wedding than what they were going to pay for," the mom-of-four explained when addressing rumors that the wedding was a publicity stunt. "So I used all of our production money on the wedding, right. So, if that was fake, I would have saved my money."
Article continues below advertisement
Kim admitted that she partially went through with the wedding because of KUWTK: "I felt pressured, I felt like I was going to let everyone down." However, she admitted that she realized she had made the wrong decision during their honeymoon in Italy.
Living together in close quarters while Kim and Humphries filmed the second season of Kourtney and Kim Take New York with her sister and then-boyfriend Scott Disick proved to be much for the TV personality. "He had size like, 17, shoes lined up around my whole room and I just freaked the f**k out," Kim explained. "I literally got claustrophobic. We were living in a hotel. I was so nervous to break up with someone, I handled it totally the wrong way."
Article continues below advertisement
She also admitted she believes she owes him an apology — and tried to make amends by "calling him for months." Kim recalled running into the athlete at the Beverly Hilton Hotel when she was pregnant and he wouldn't even say hello: "All of his friends got up and said hi to me. He just literally looked at me and wouldn't even speak to me."
MORE ON:
Keeping Up with the Kardashians
Article continues below advertisement
Kim also opened up about her split from Kanye West and reflected on their relationship.
The 40-year-old revealed that their romance blossomed after her divorce from Humphries: "I called Kanye and I was like, 'You're not even going to call me to say I told you so?' And then we met up six months later, and from that first night, I knew it was over."
Article continues below advertisement
"My marriage with Kanye and my kids was [and] is so real, and lots of love," the reality star added. "That to me was like my first real marriage." (Kim also married music producer Damon Thomas when she was 19 years old in 2000 before they divorced in 2004.)
However, despite the split, Kim says they have an "amazing" co-parenting relationship when it comes to North, 7, Saint, 5, Chicago, 3, and 2-year-old Psalm.
Article continues below advertisement
When it came to revealing the final straw in their 6-year marriage, Kim was hesitant to share exactly what drove them apart, but said "it was not like, one specific thing that happened on either part."
Article continues below advertisement
"I respect him so much and you know, that was my friend first, first and foremost, for a long time, so I can't see that going away," she gushed. "I will forever be Kanye's biggest fan. He's the father of my kids, Kanye will always be family."
Meanwhile, Kim's current relationship status has been a hot topic as of late – something Cohen addressed during the reunion. "No, I'm not dating either one," Kim said of rumors that she's dating Van Jones or Maluma, before adding, "Van texted me and was like, 'This rumor has gotten me so many dates, and I am so grateful!'"
The 'Keeping Up With the Kardashians' Reunion Part II airs Sunday, June 20th at 9:00pm ET/PT on E!